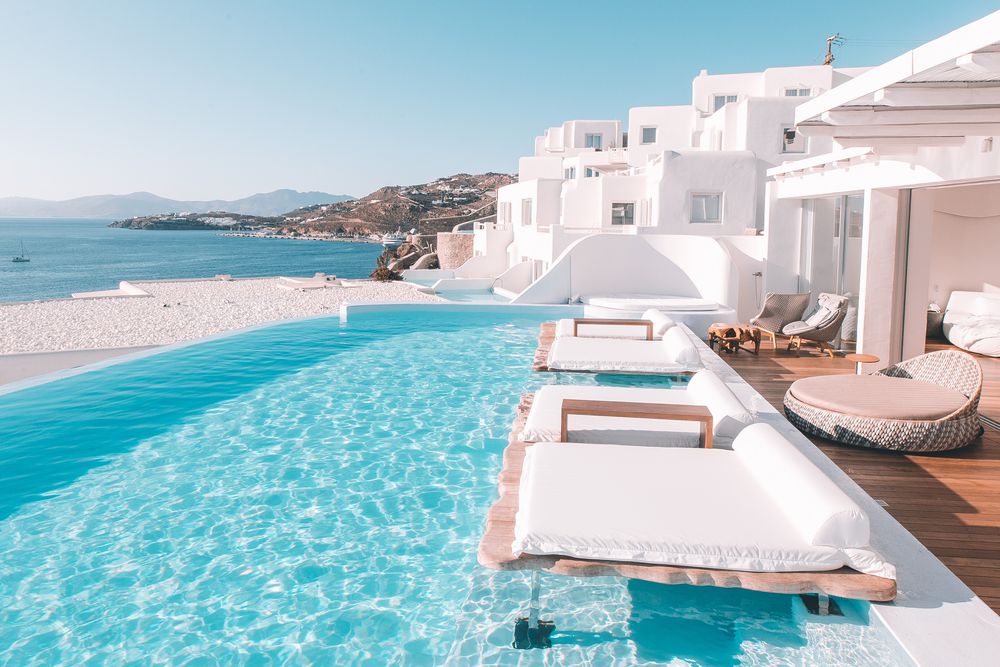 Unwind by the pool at Cavo Tagoo.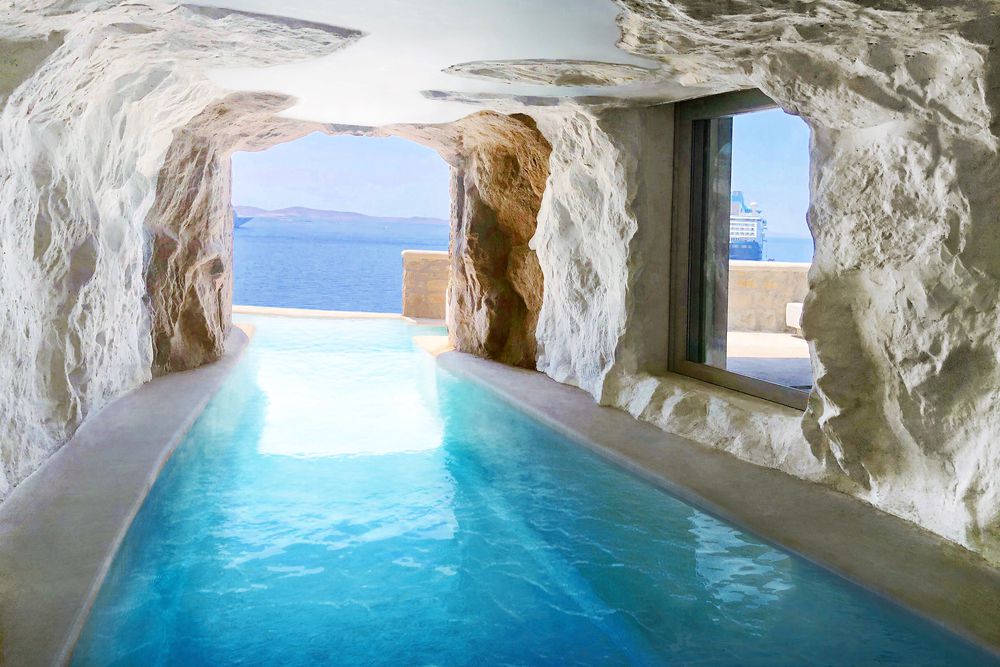 The unique design promises unforgettable vacation photos.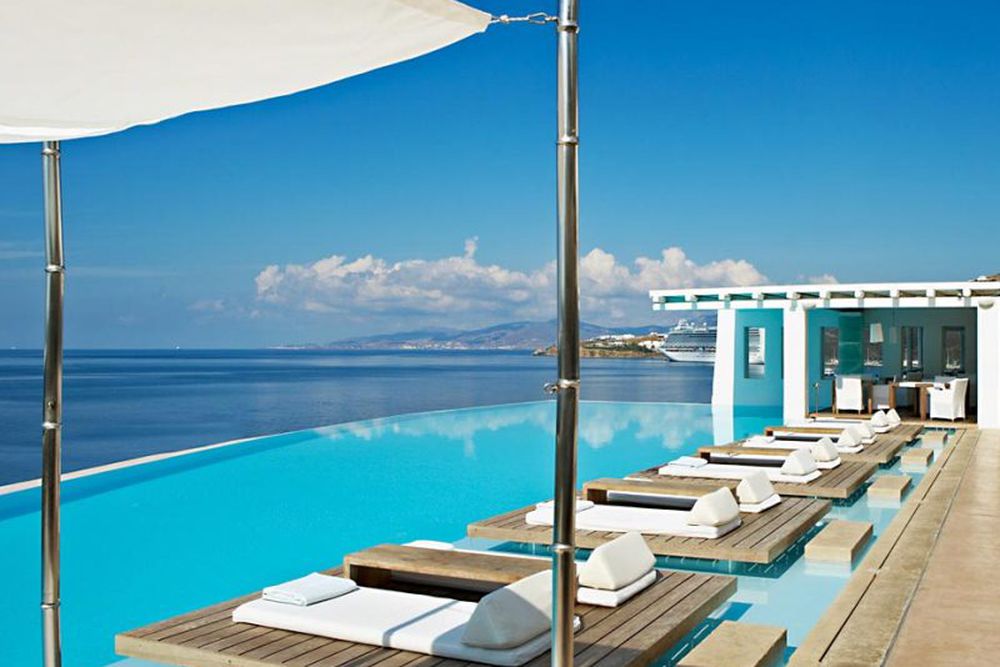 At the infinity pool, water and horizon merge seamlessly!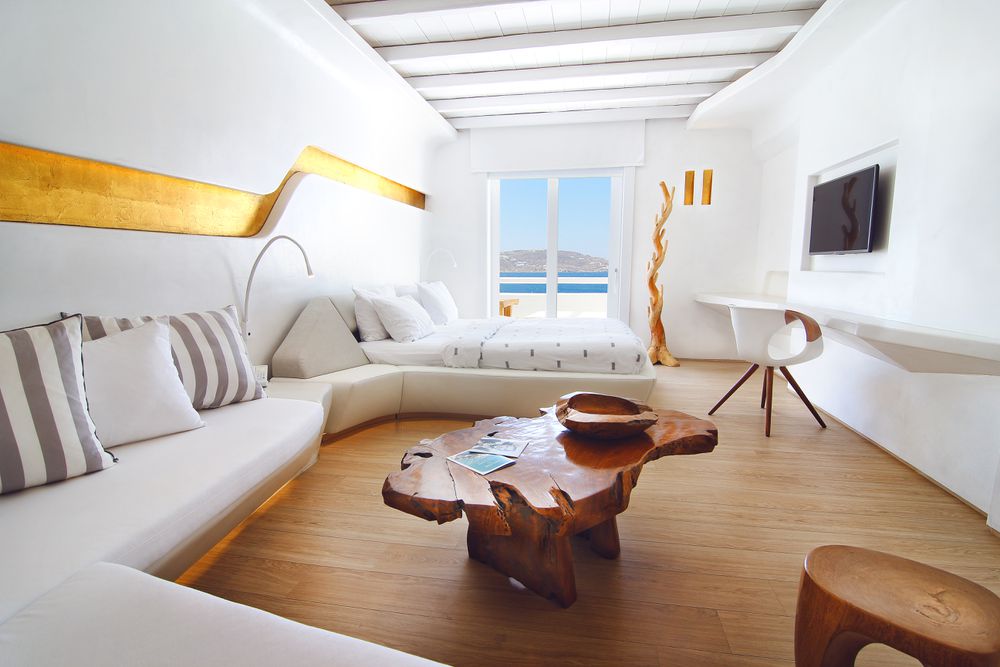 The noble gold decorations give the rooms a very special charm.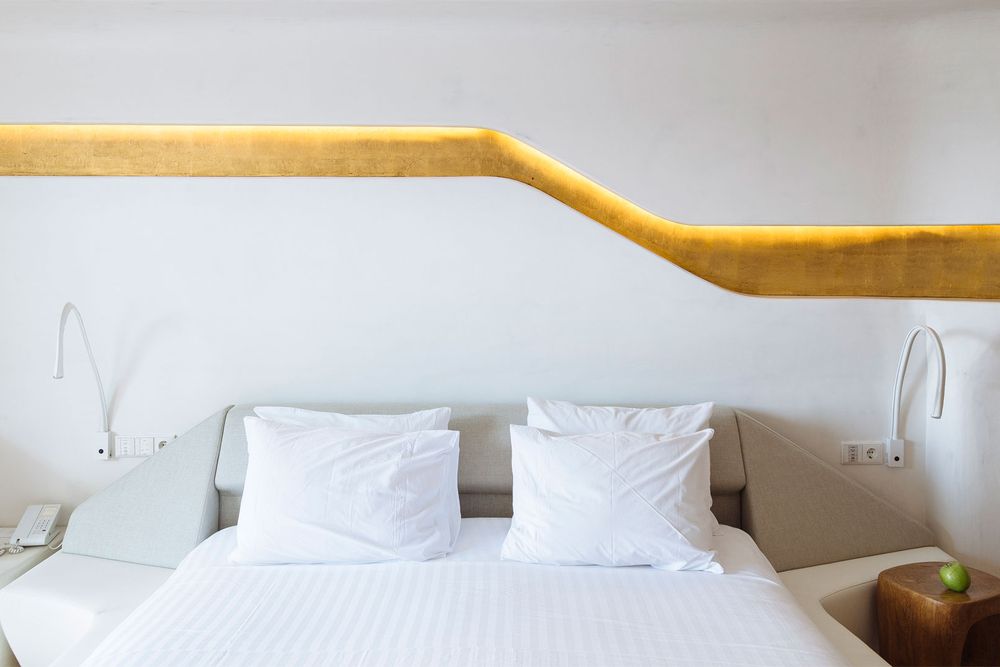 Lie down and enjoy. Here you can switch off.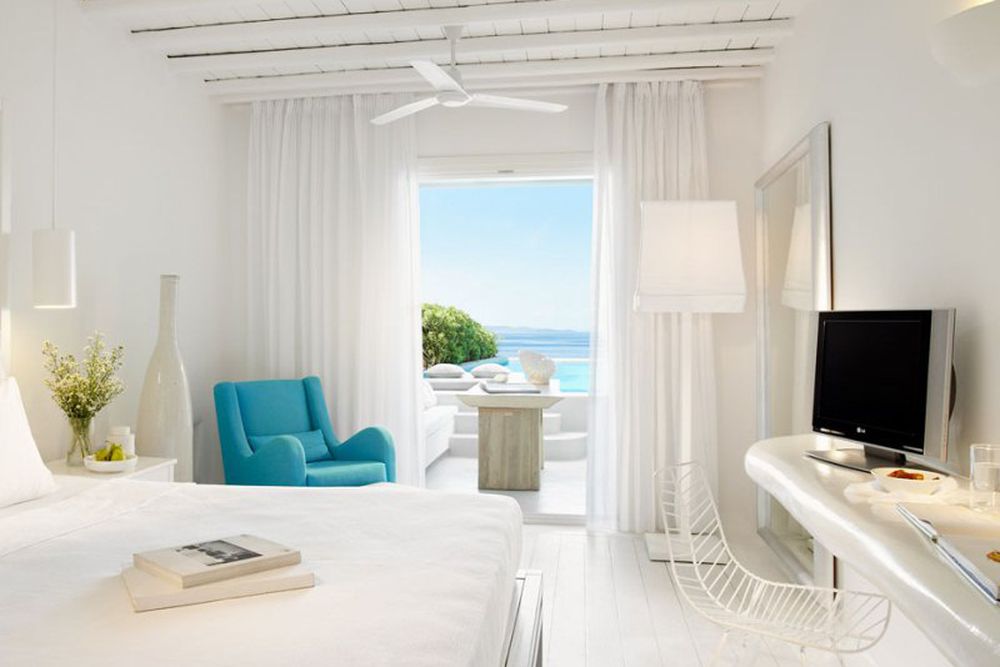 White and blue are also the colors of the rooms.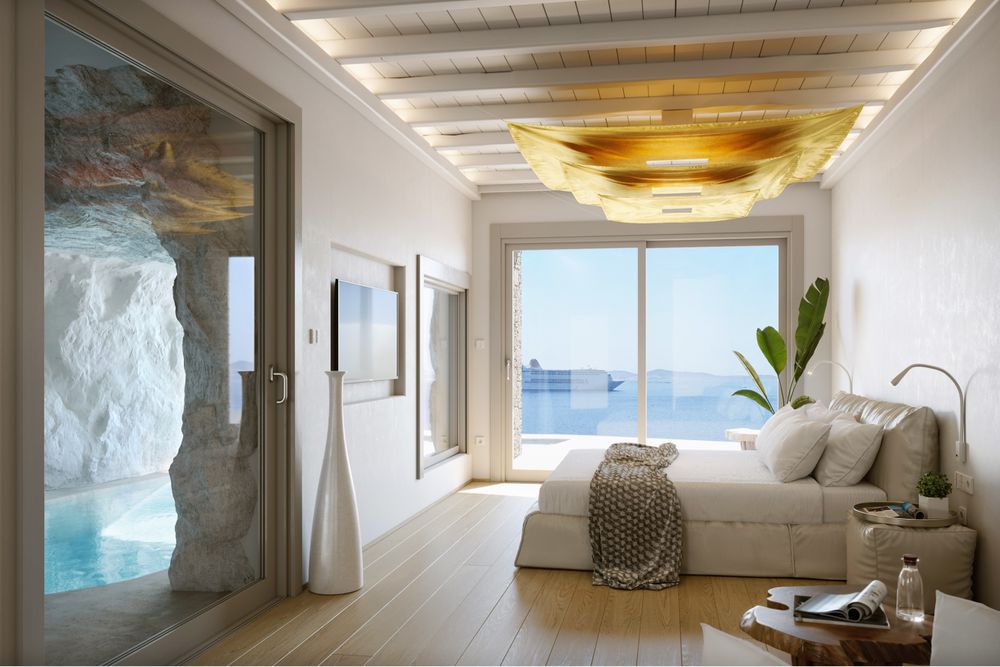 The modern but simple decor gives the rooms a homely atmosphere.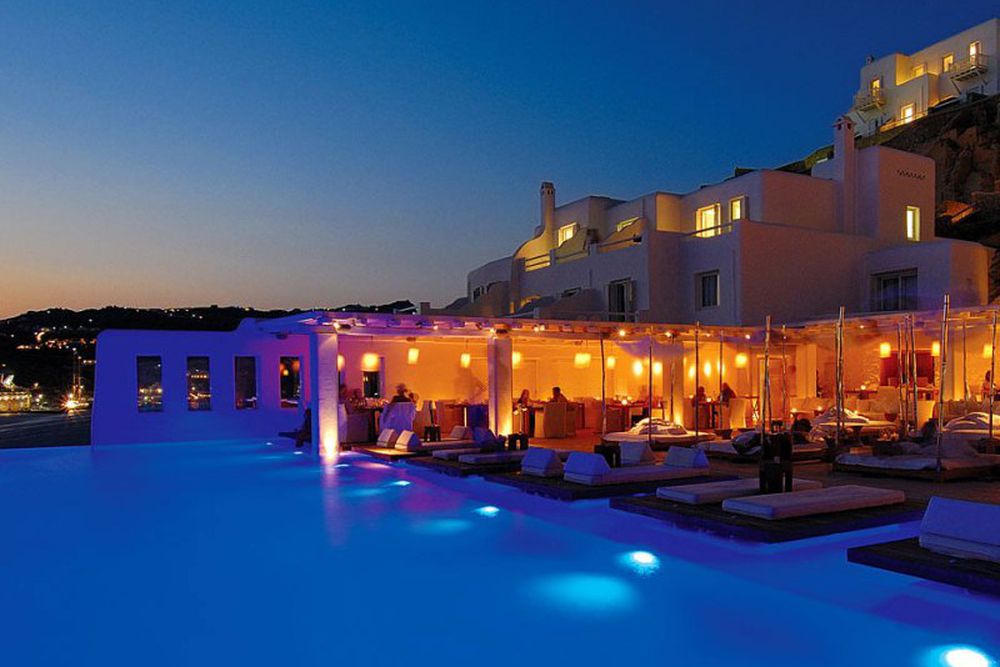 Cavo Tagoo - golden coast, white houses, blue water.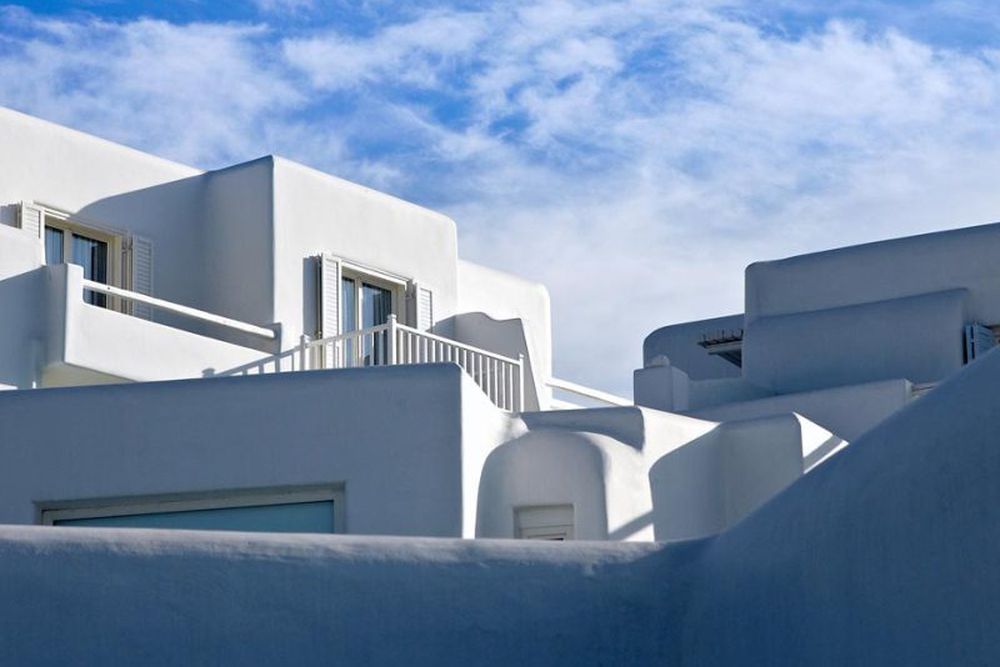 Greek architecture plays a big role in Cavo Tagoo!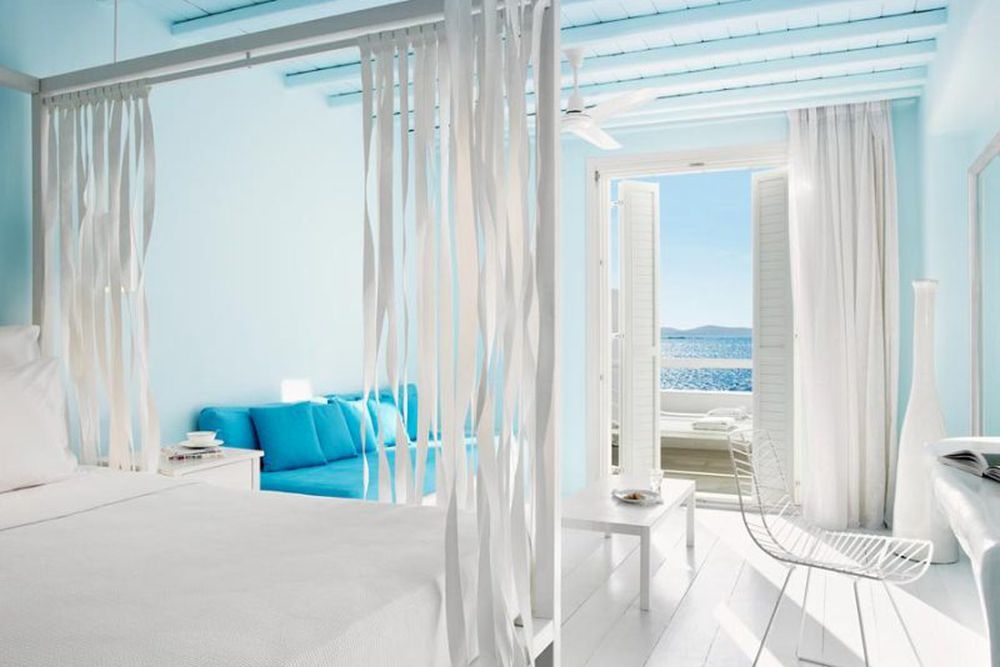 The brightly furnished rooms invite you to relax.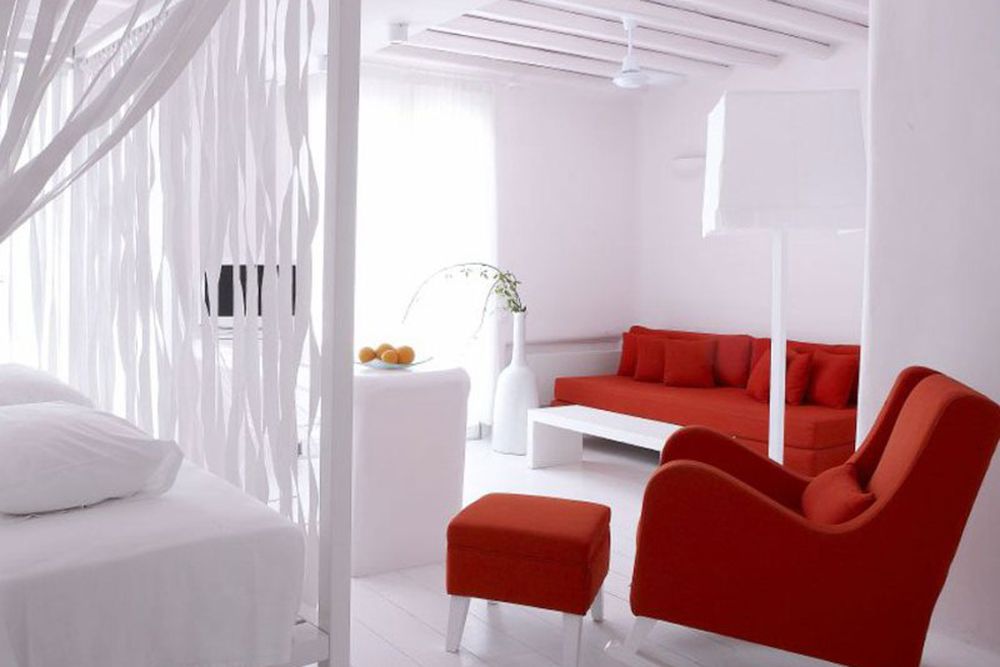 The hotel offers special family rooms for families.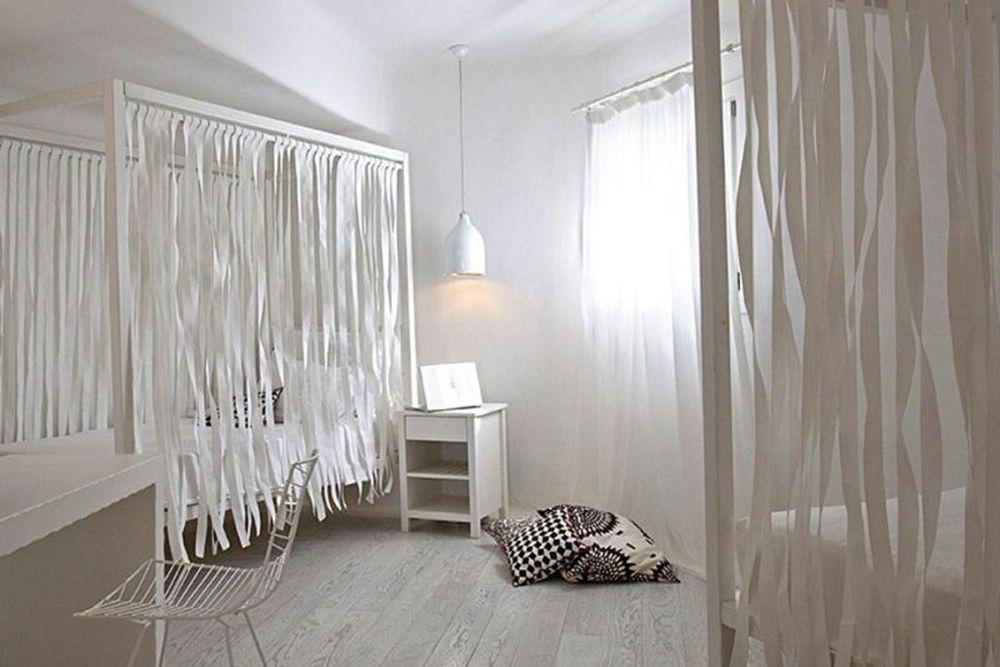 Count on plenty of space in the family rooms!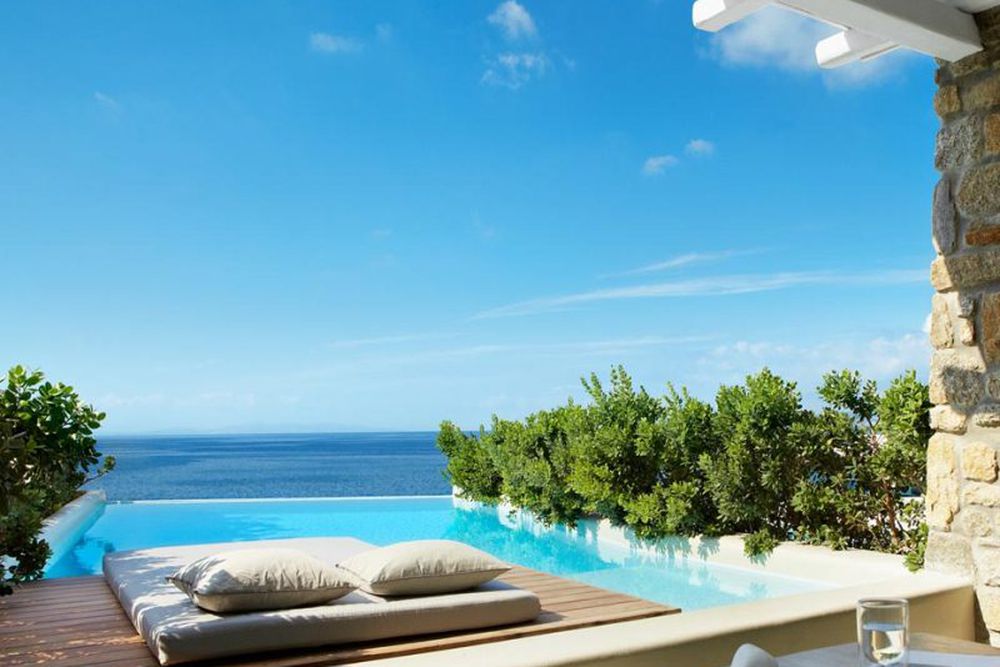 Enjoy privacy in your Classic Pool Room.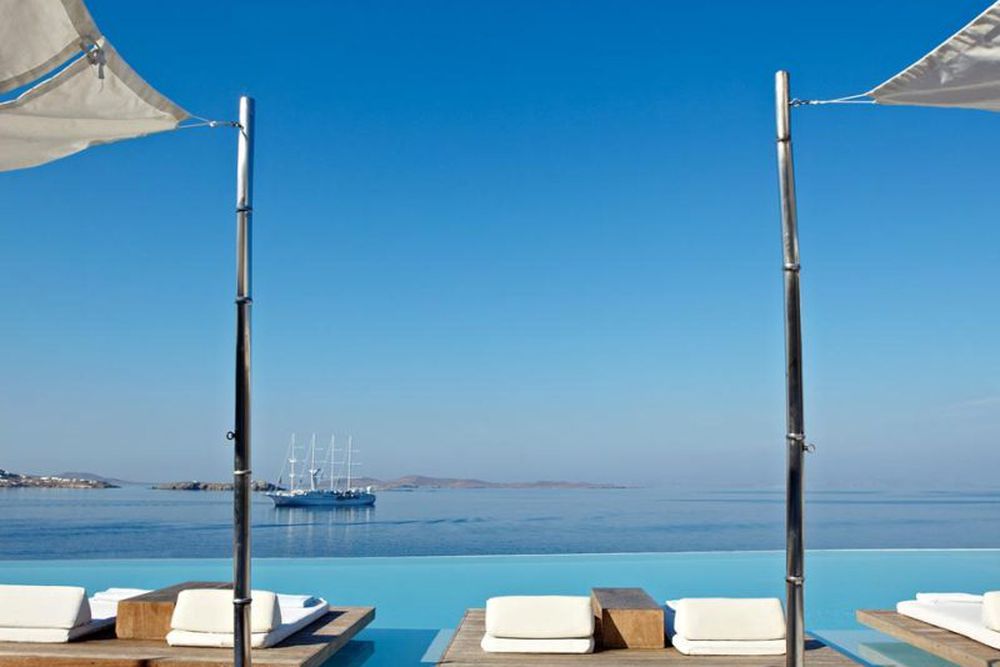 Beautiful view from the infinity pool...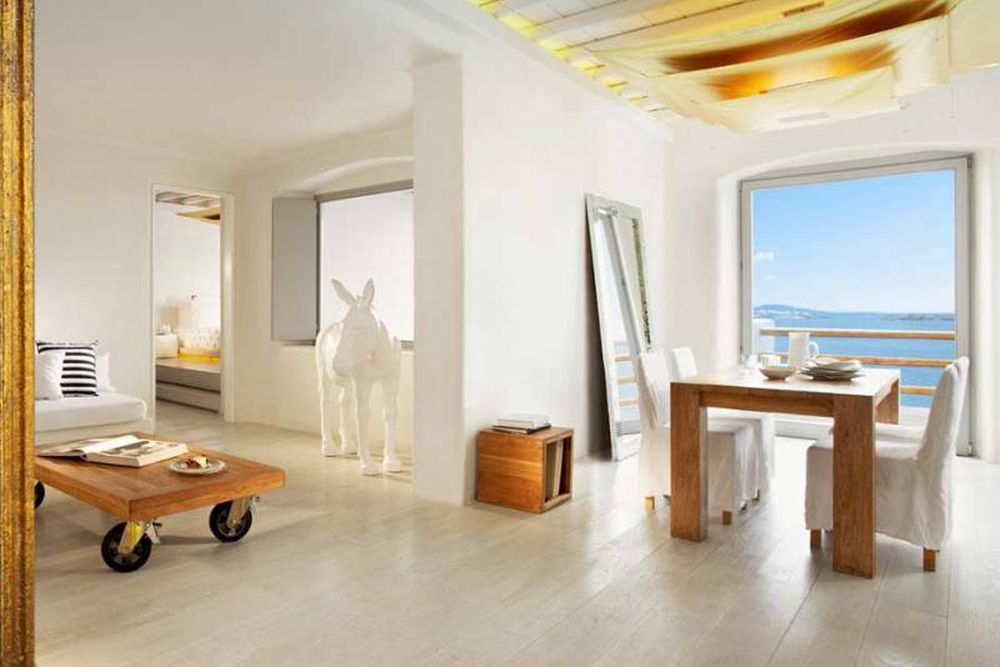 Beautiful view from the infinity pool...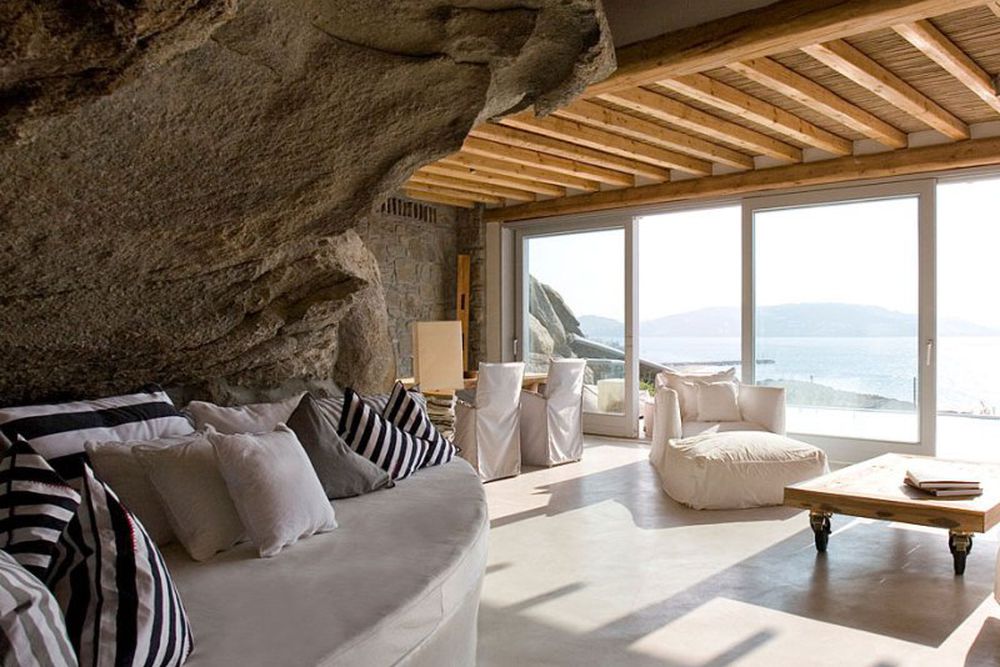 Enjoy the beautiful sea view from all rooms.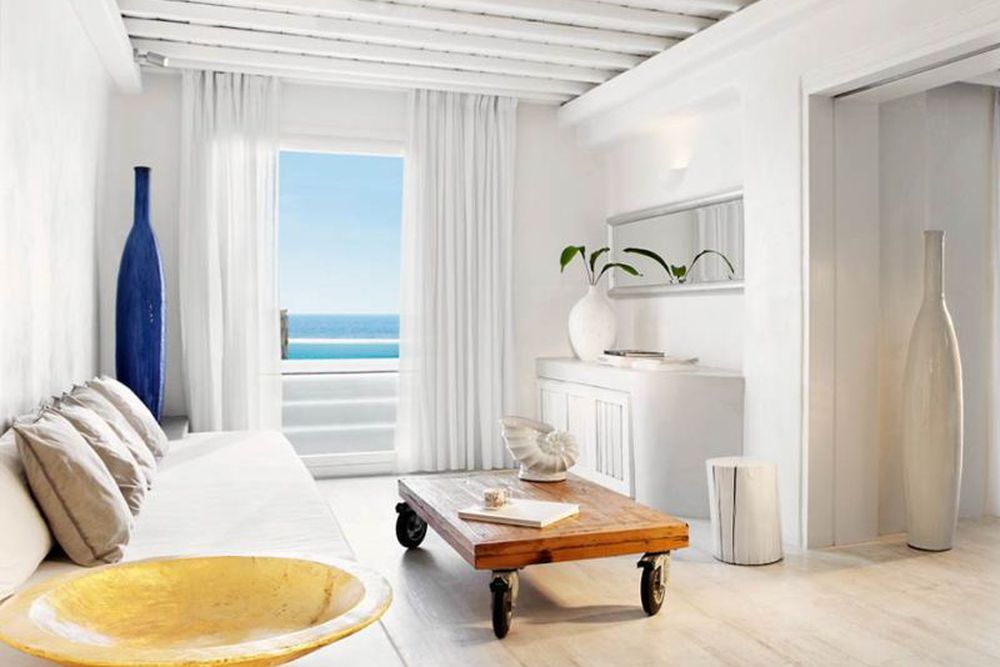 The rocks of the coast are harmoniously integrated into the architecture.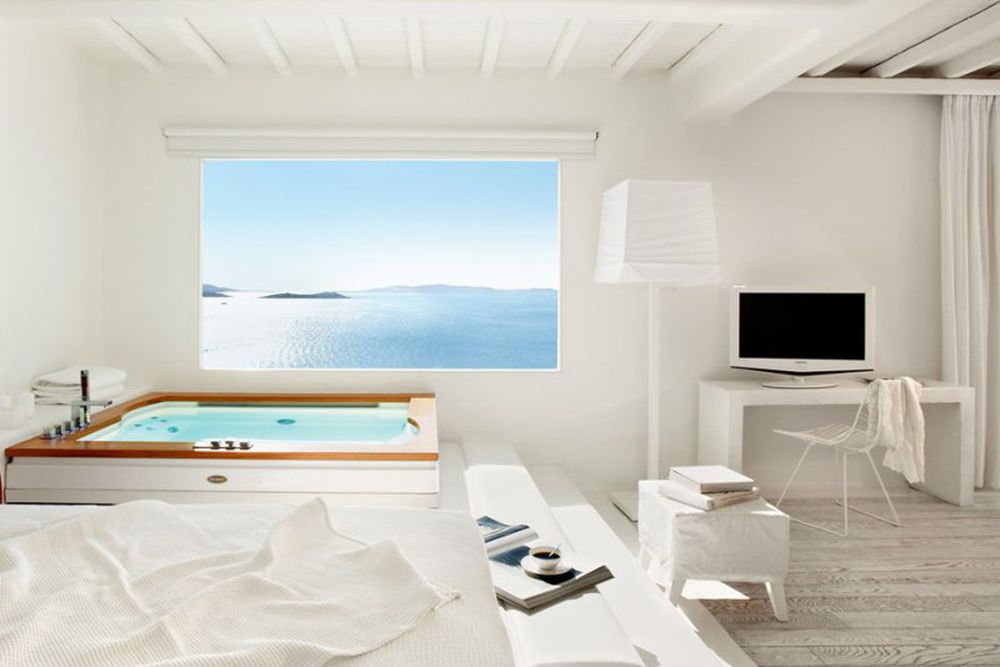 Refined details make every room a dream to live in.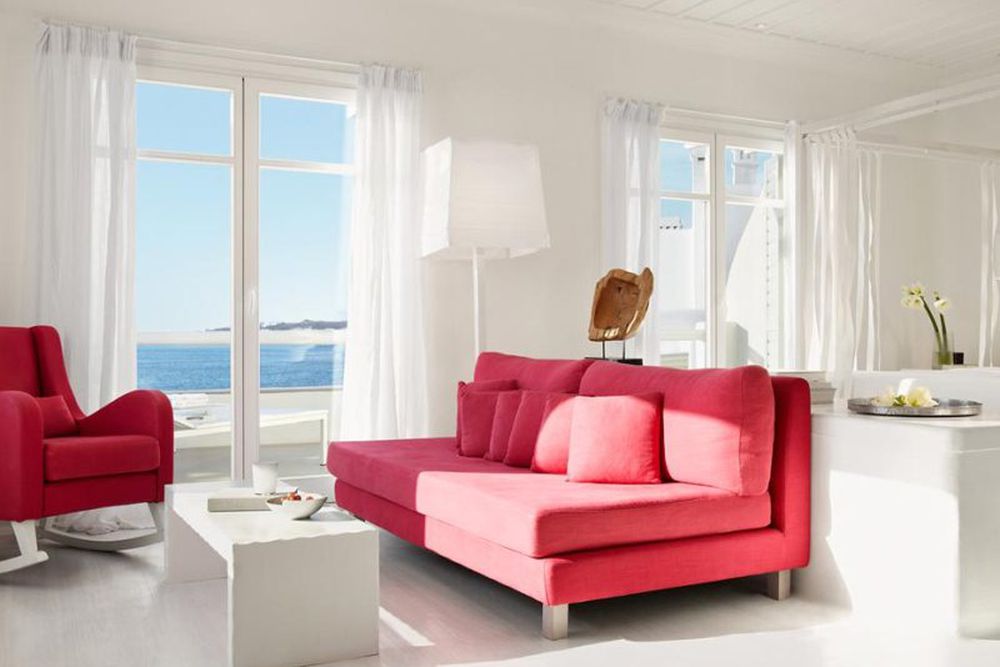 You will not find just white and blue in the rooms in their rooms ...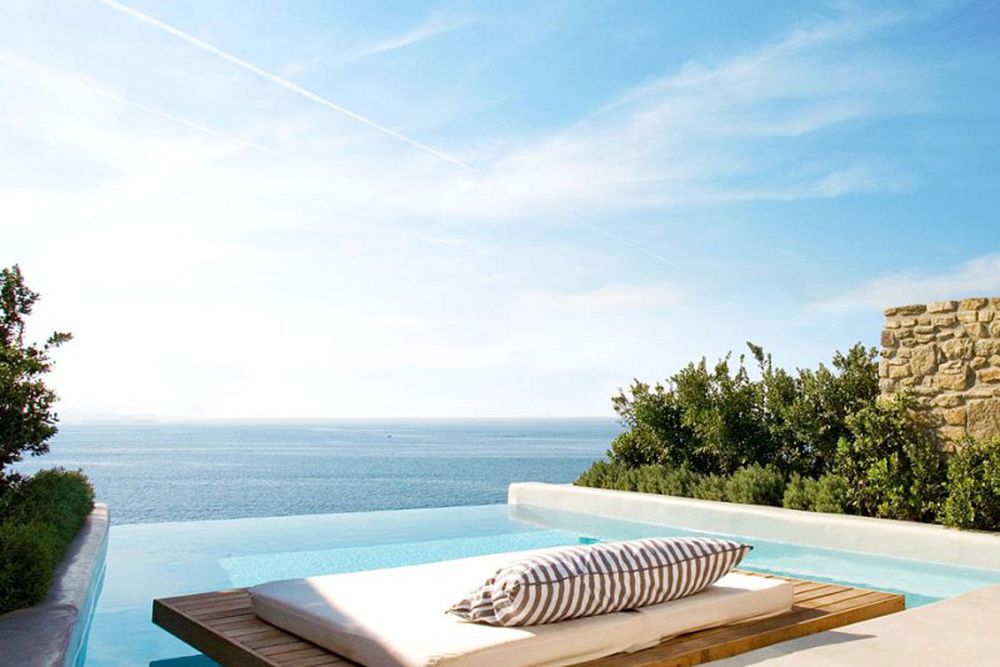 How about a short nap?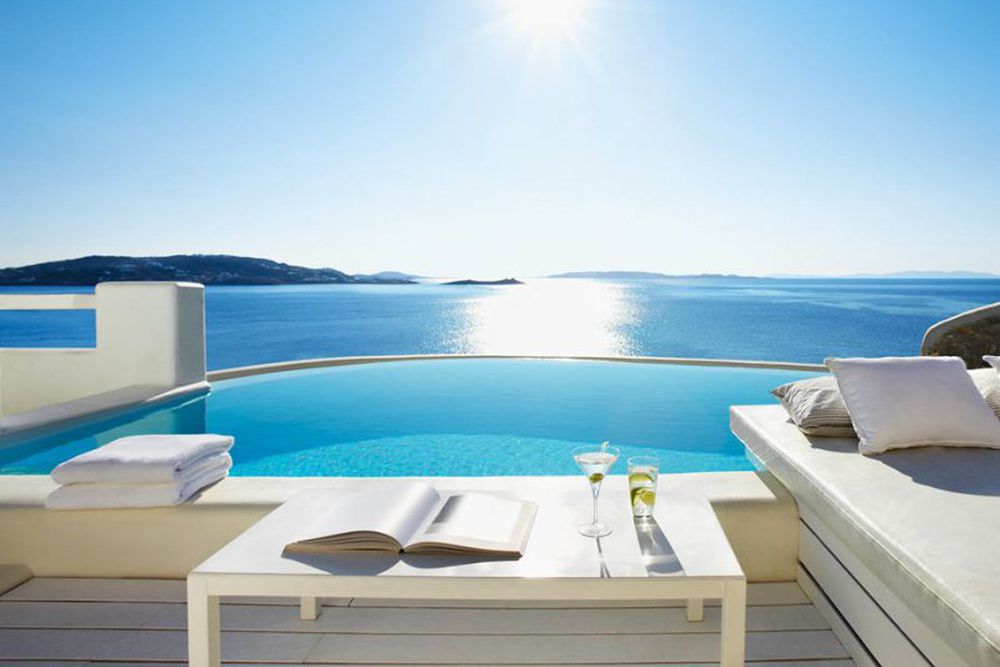 Enjoy the wonderful panorama from your terrace.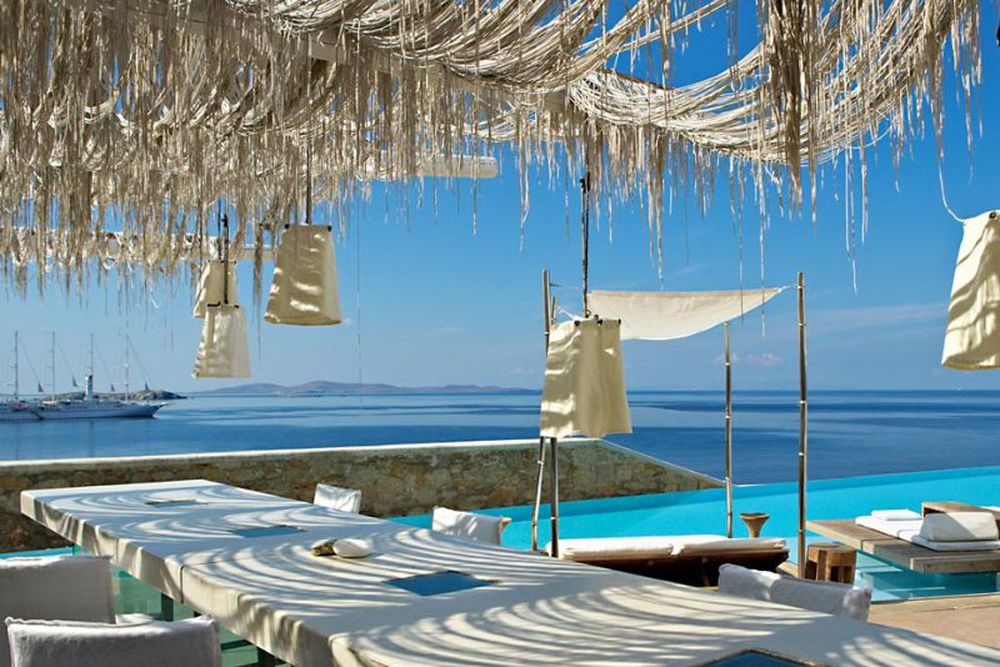 Eat at the Lounge Restaurant during the day...
... and in the evening you can refresh yourself with a cocktail.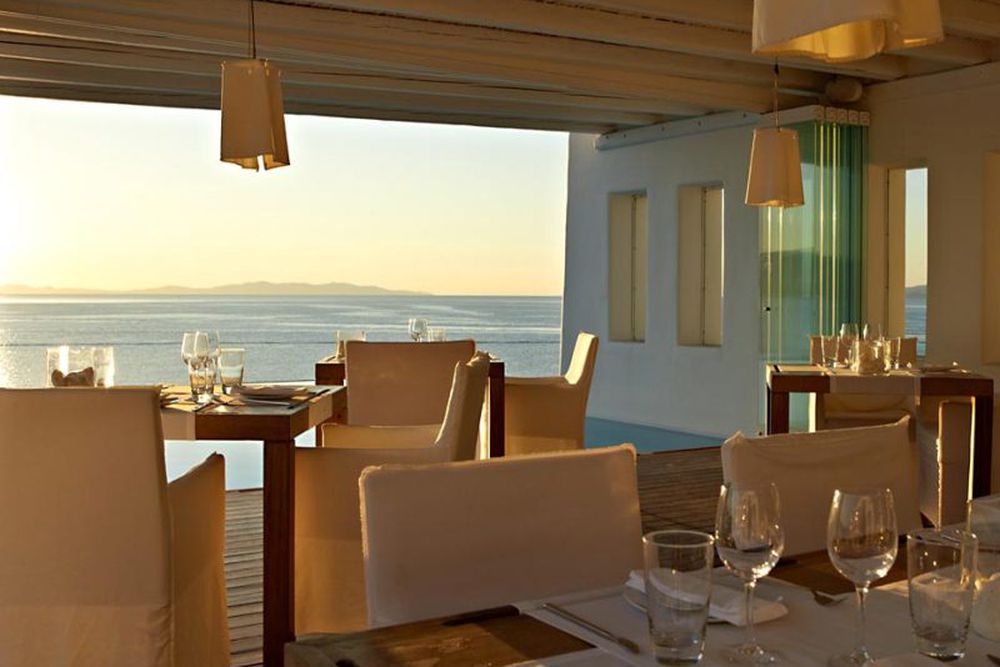 Good cuisine is also very important for the Cavo Tagoo.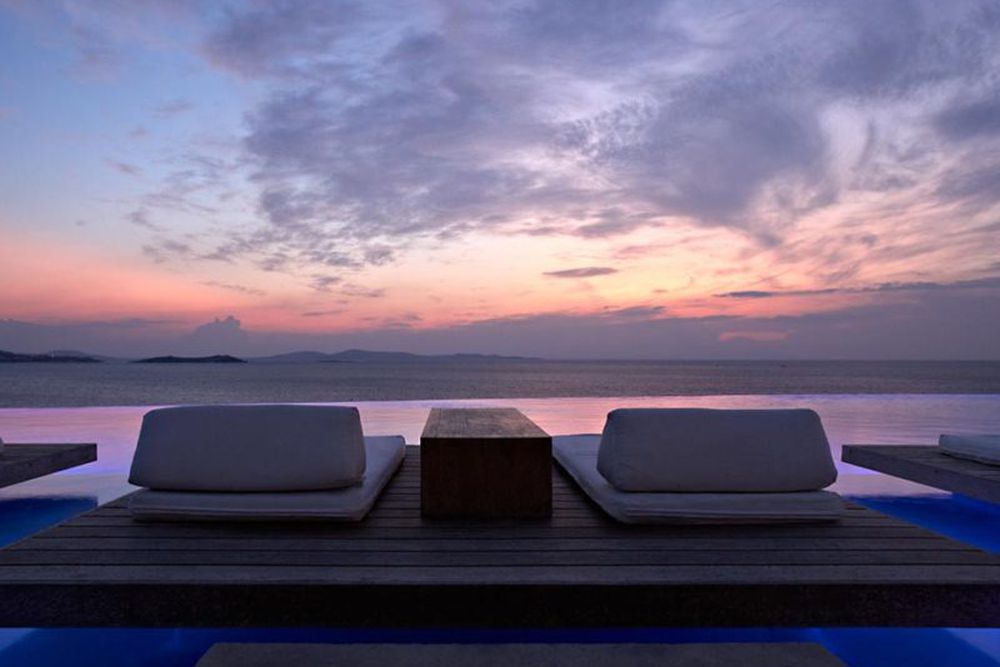 Enjoy the beautiful sunset from the infinity pool.