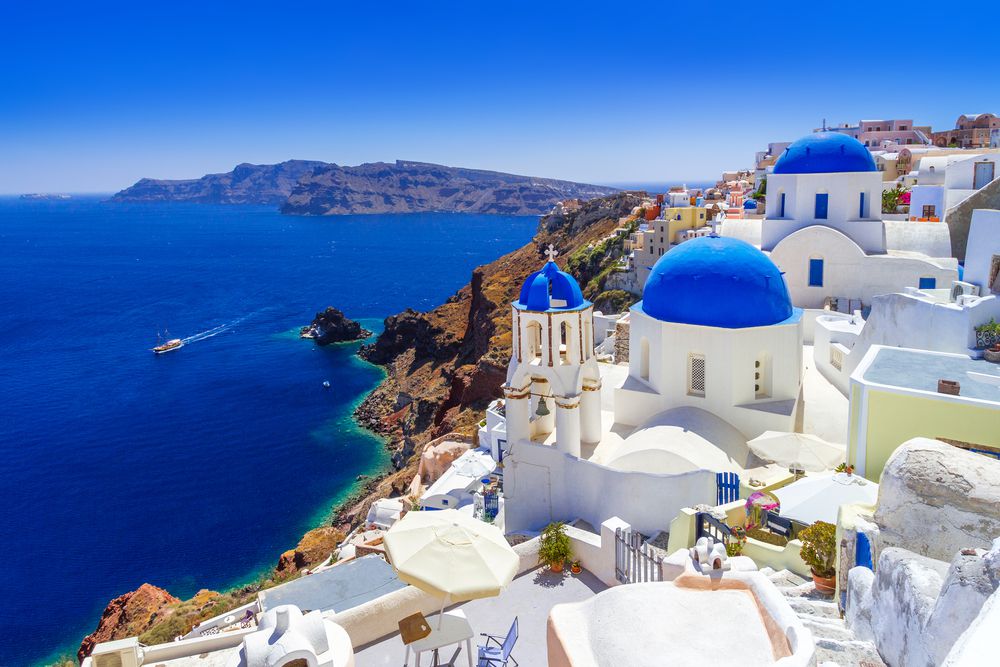 Discover the unique islands of the Cyclades Mykonos, Paros, and Santorini in two magical weeks.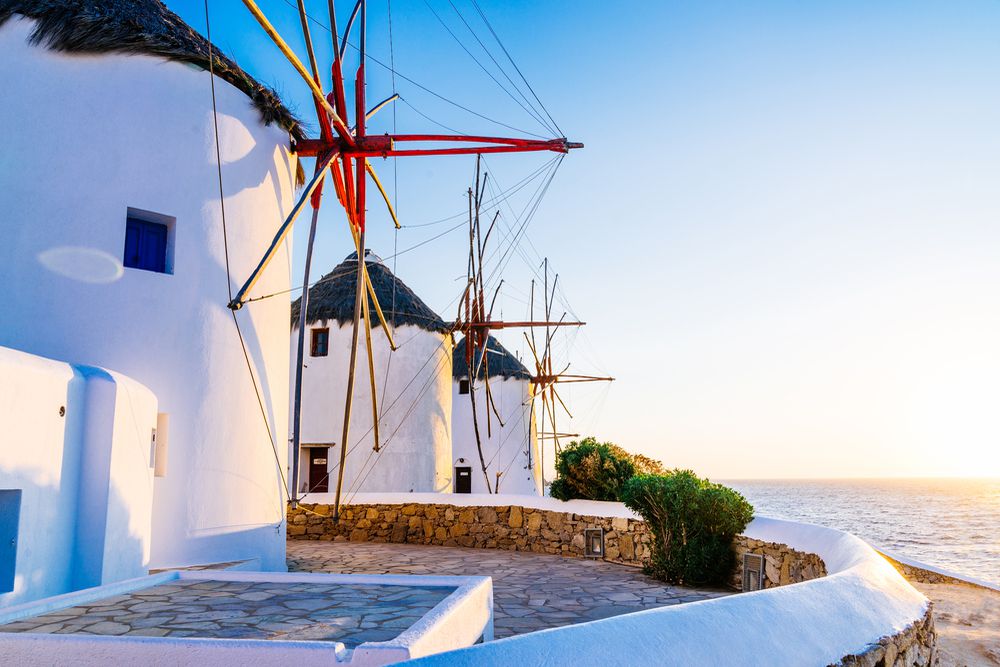 The windmills on Mykonos offer a particularly beautiful and impressive souvenir photo of your trip.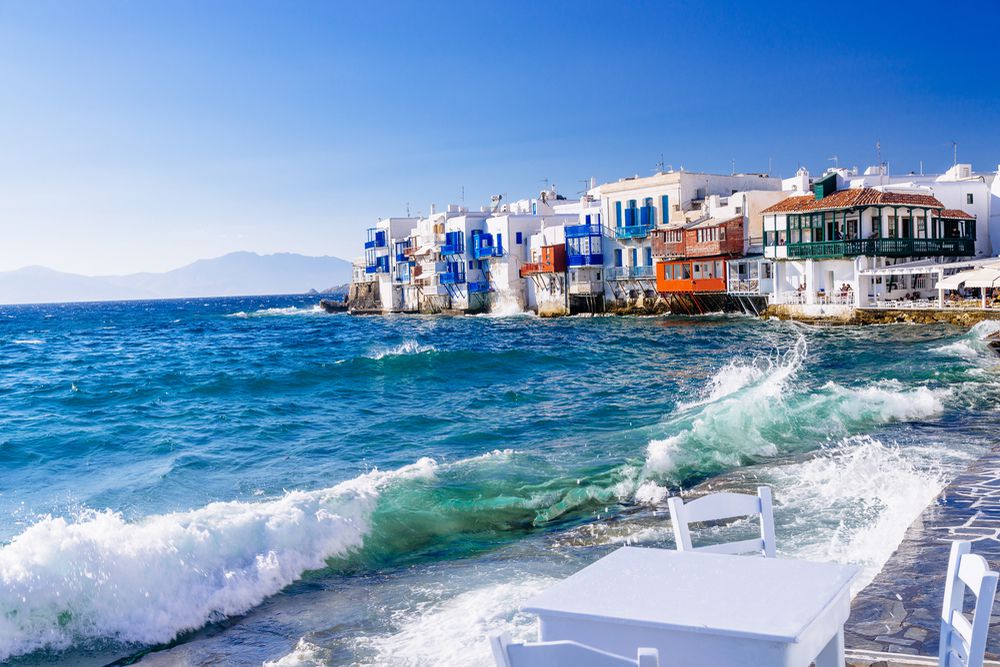 Many cube-shaped houses with blue shutters characterize the island of Mykonos.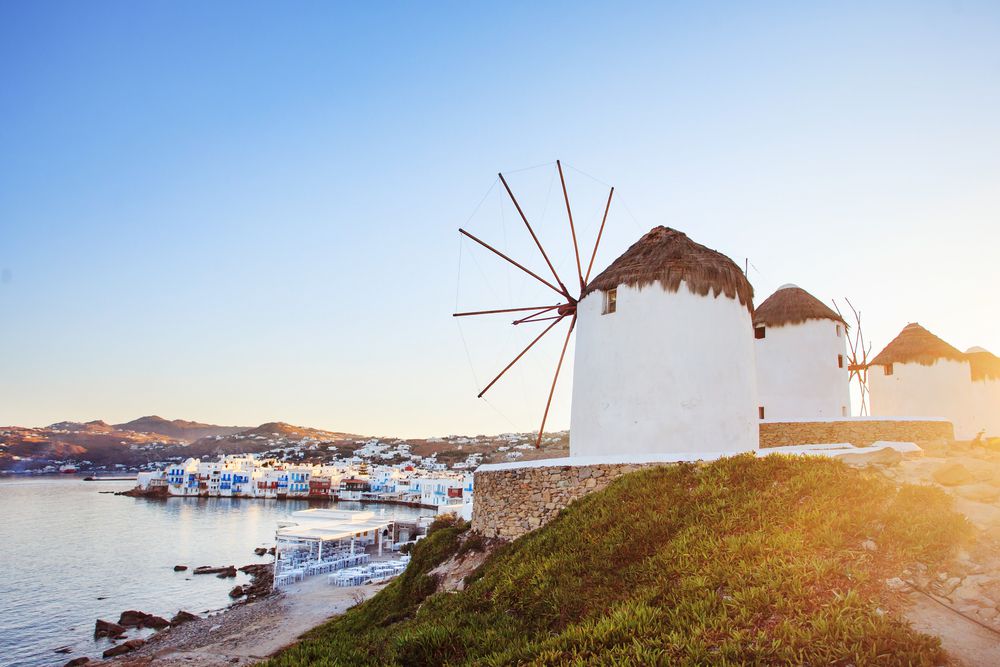 Snow-white windmills adorn a small hill in Mykonos and are the most eye-catching sights of the island.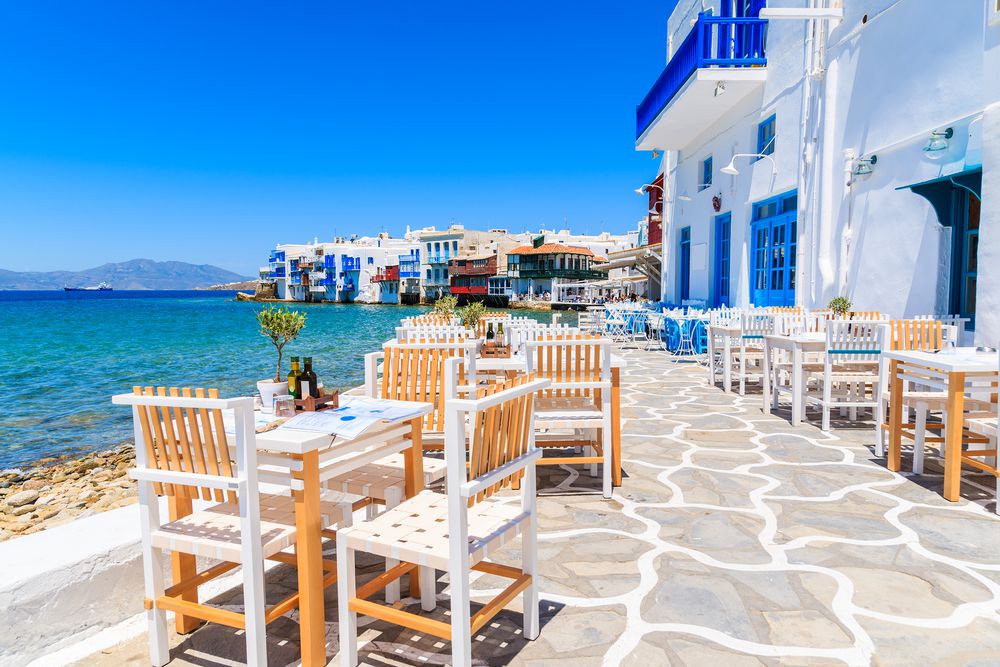 Enjoy a beautiful view and a hearty lunch with Greek specialties.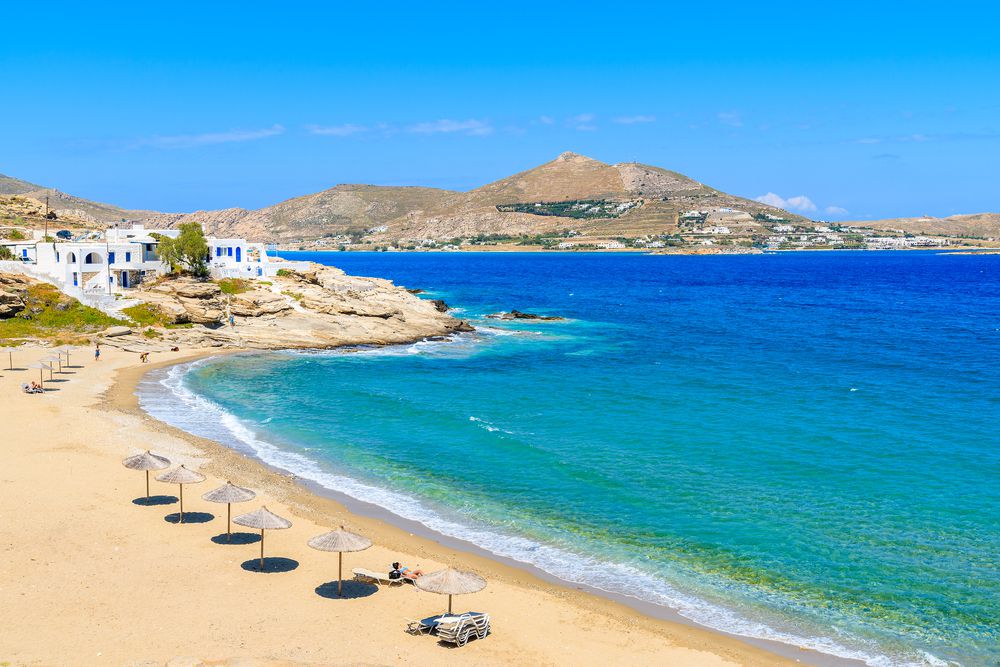 The beaches on Mykonos are unique and popular with families, couples, sports lovers, and young people.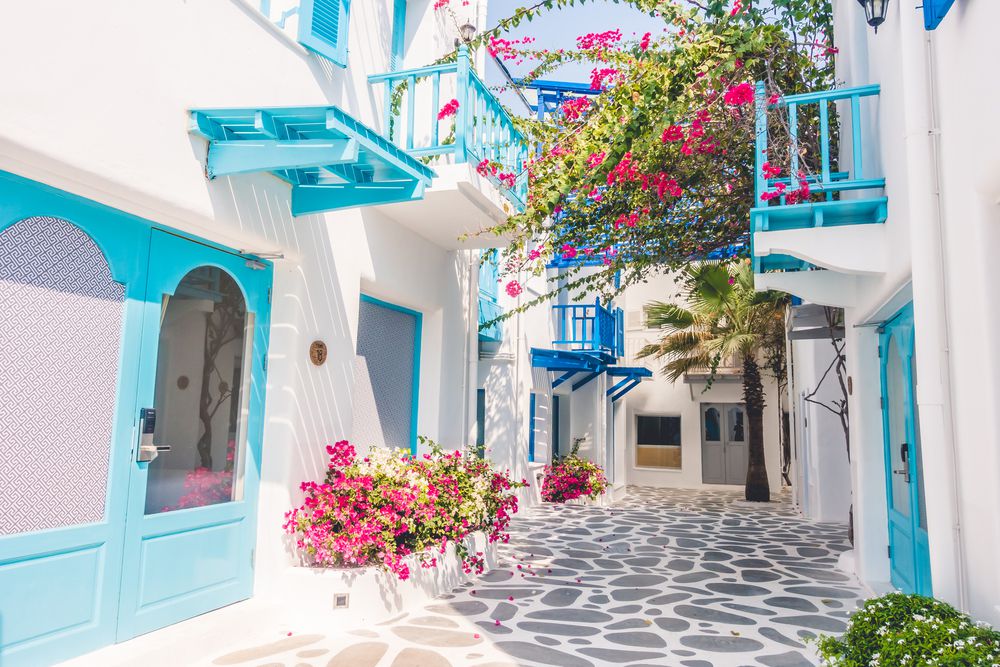 Typical Greek architecture characterizes the cityscape of Mykonos, the most famous island of the Cyclades.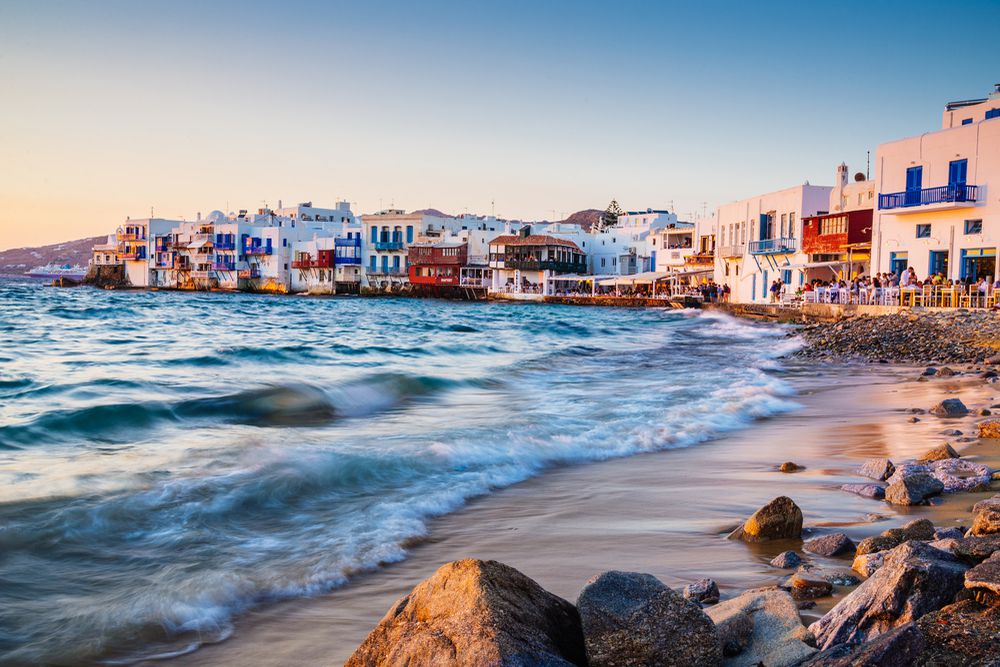 The area around the buildings on the promenade is also called "Little Venice."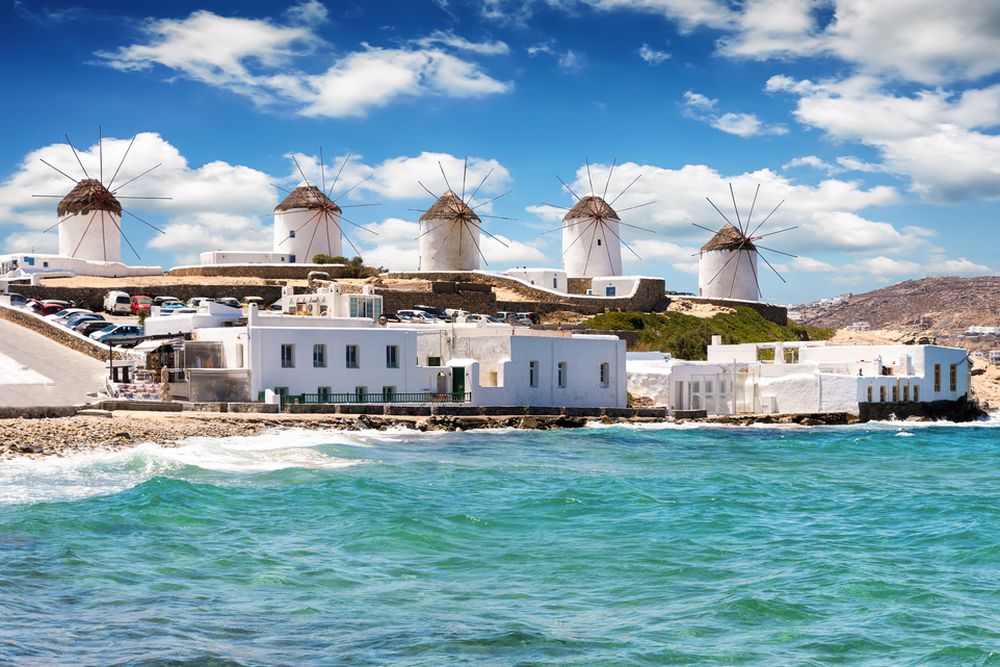 Don't miss a visit to the five snow-white windmills!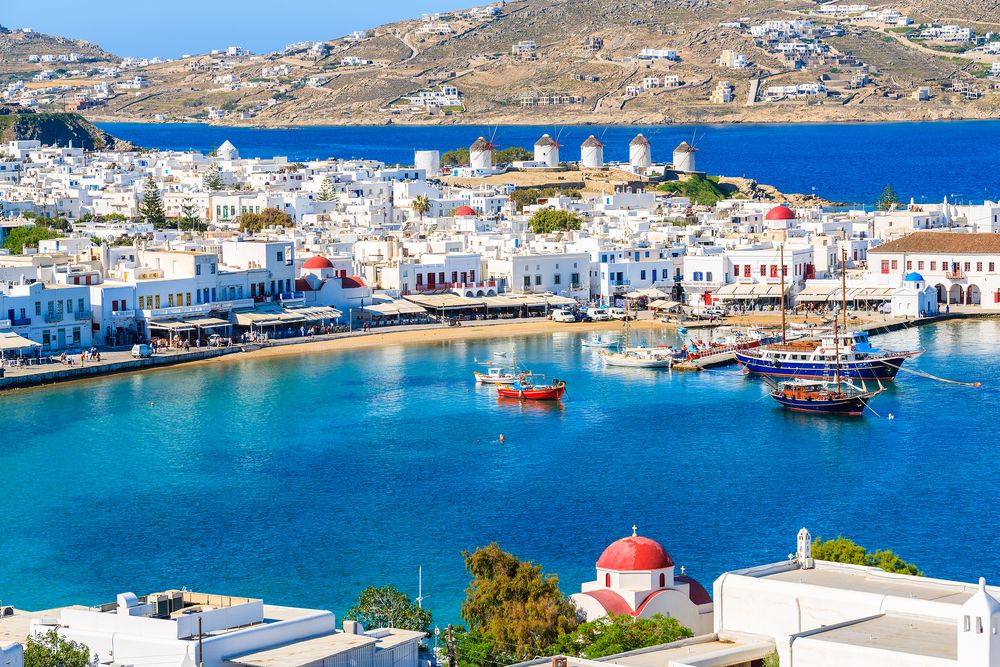 A beautiful panorama with traditional fishing boats and the island of Mykonos will be a site you will never forget.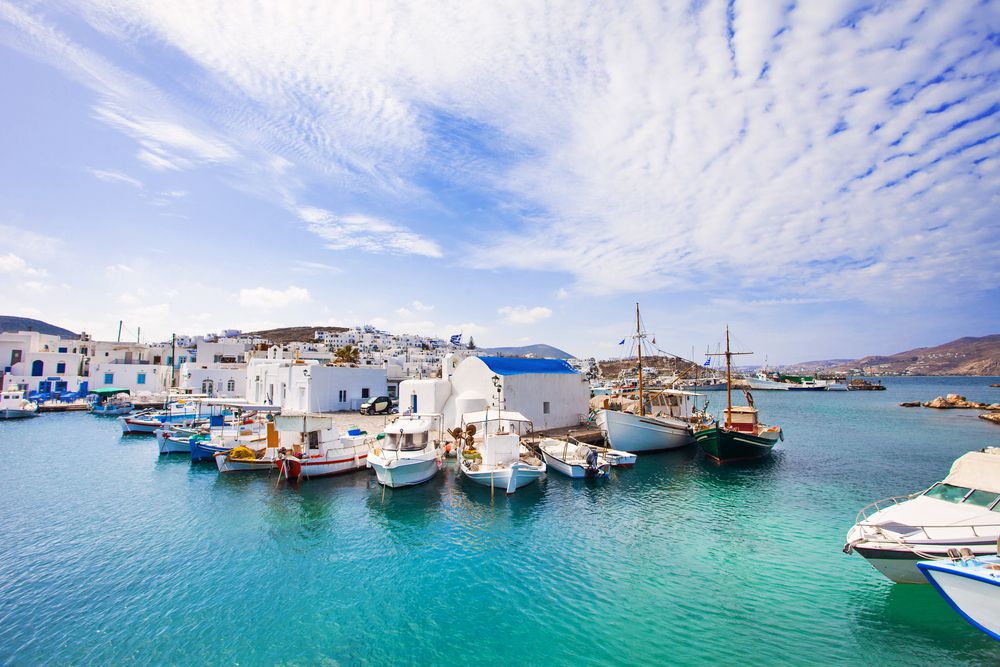 The third largest island of the Cyclades, "Paros," welcomes you.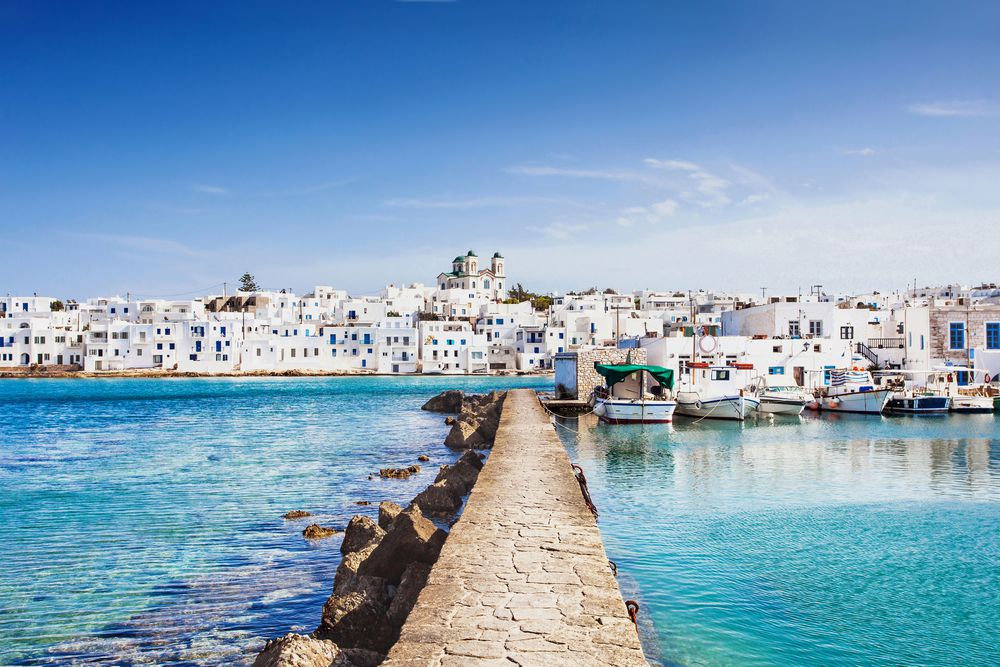 Bright white houses, small harbor, countless cliffs, beautiful white sandy beaches, old towns with small churches, street cafes, and taverns - this is the island of Paros.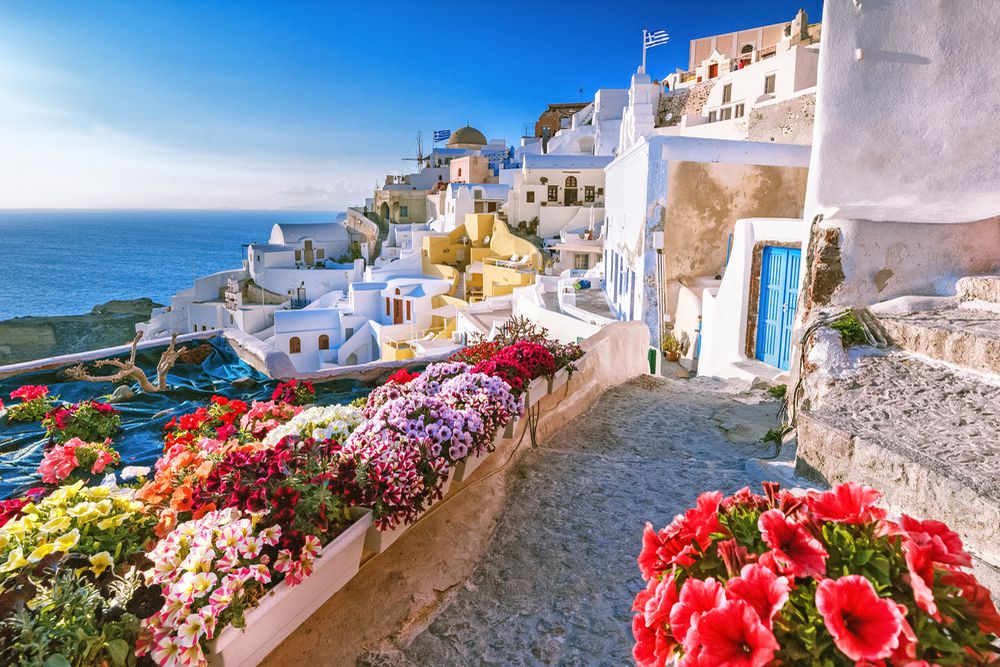 Discover the stunning island of Santorini with this island hopping adventure.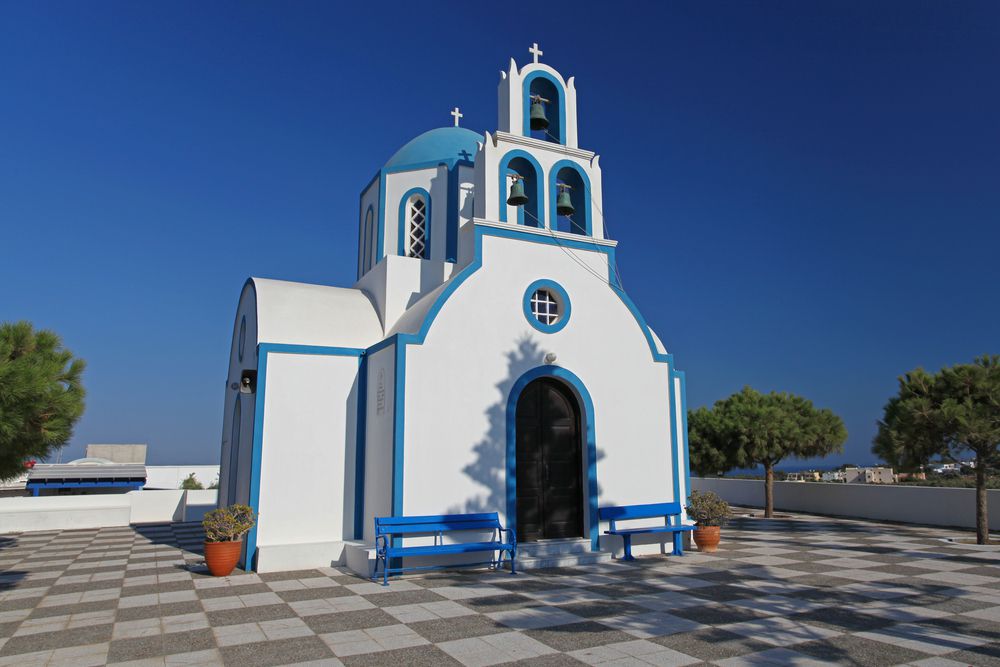 Scenic Santorini has much to offer - small churches, monasteries, mountains, and lakes represent its landscape.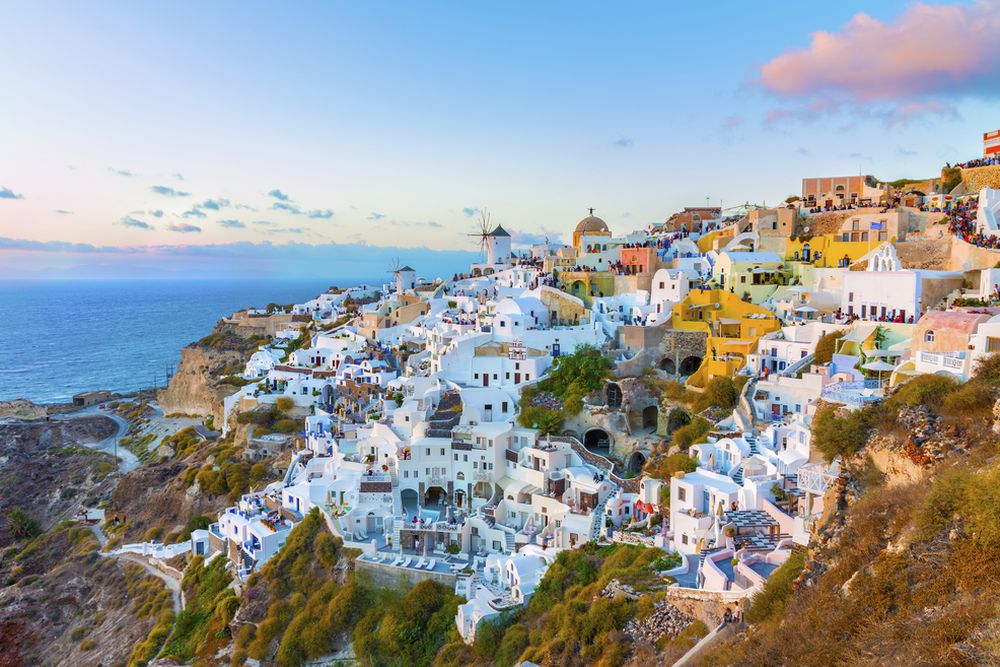 On the north coast of Santorini lies the extraordinary place Oia.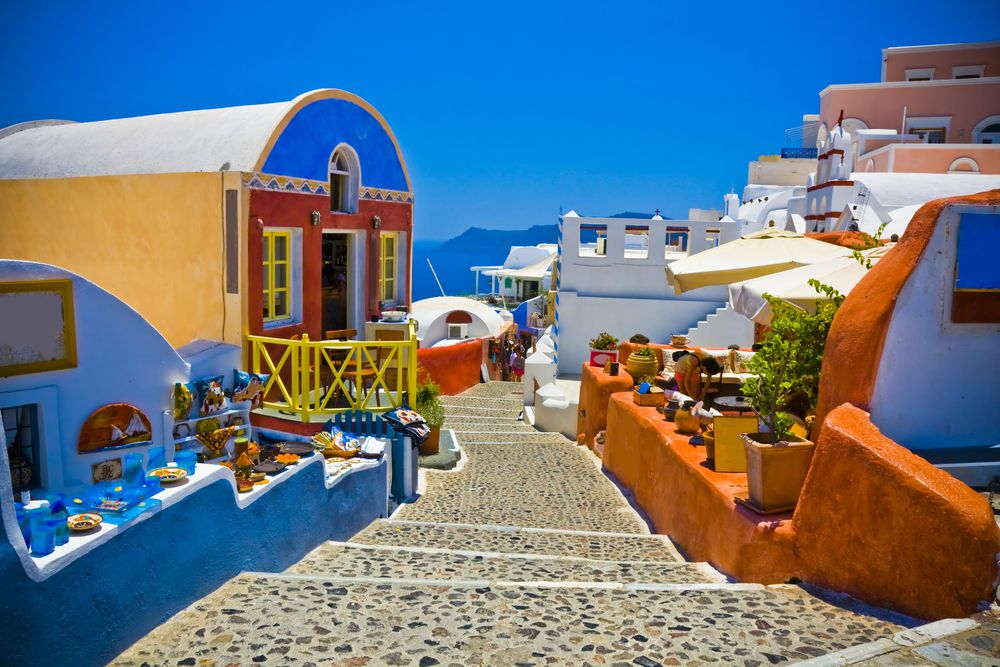 With small streets, small cafes, bars, and restaurants, the idyllic town on the crater rim awaits you.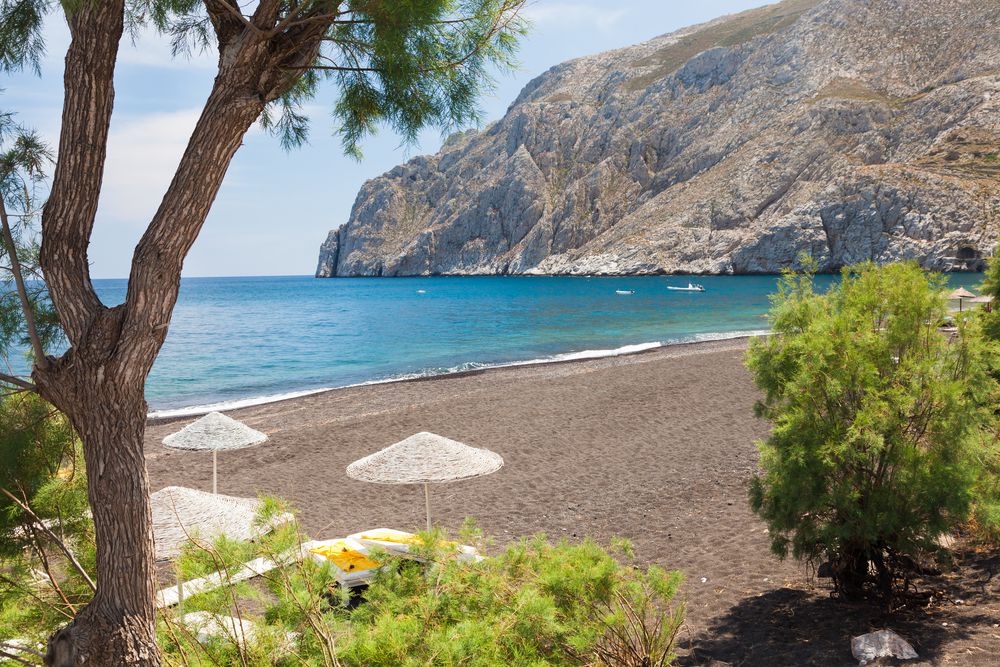 Kamari Beach is an long, sandy strip of beach that is in the south of Santorini.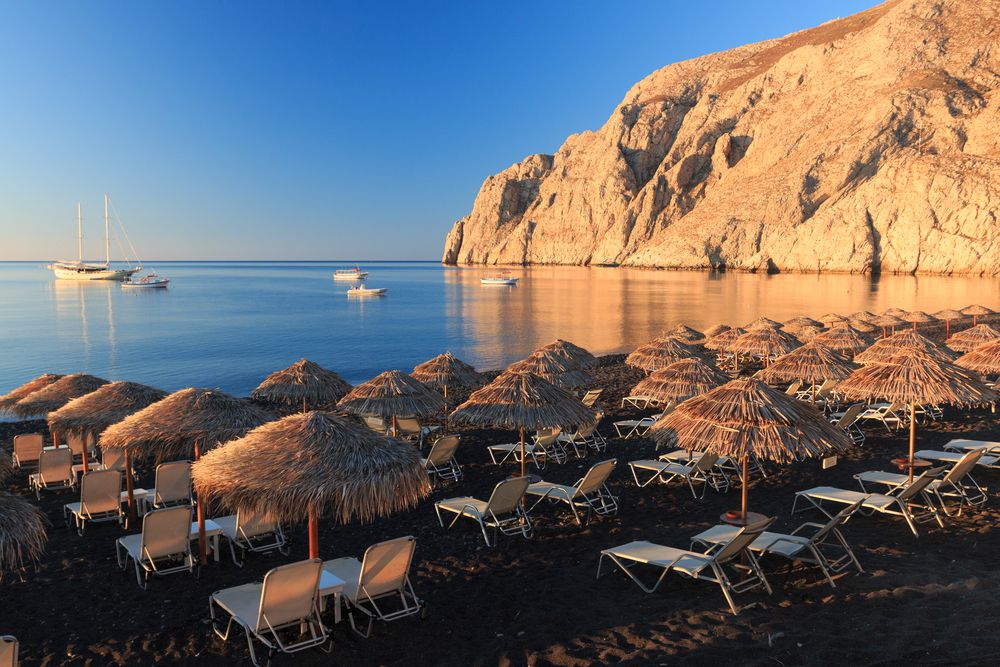 Kamari Beach is a popular spot in Santorini because of its fine black sands.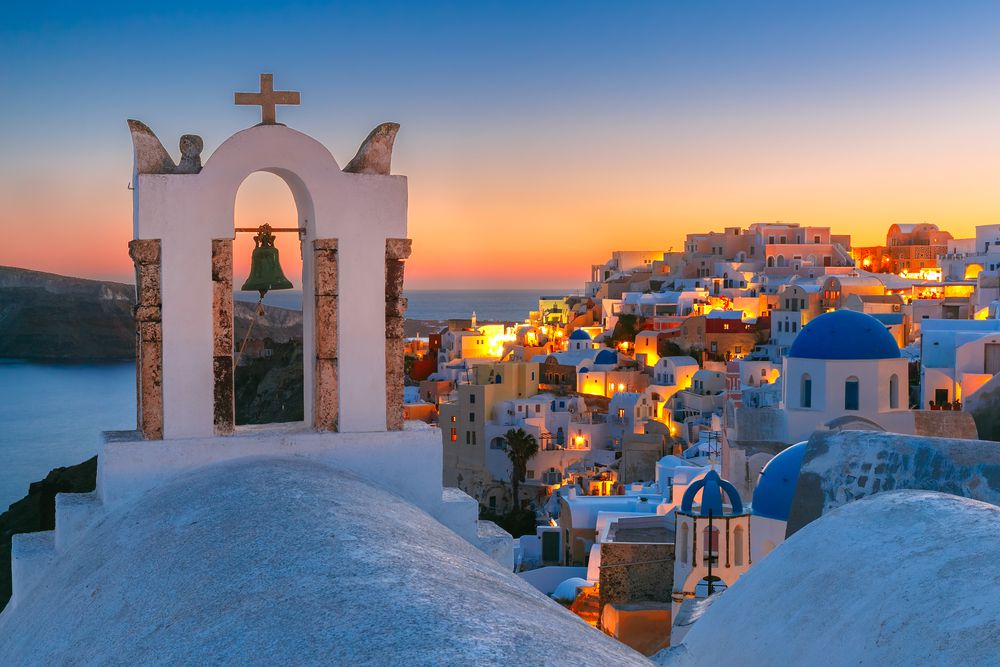 The sunset from Oia is one of the most impressive in the Cyclades.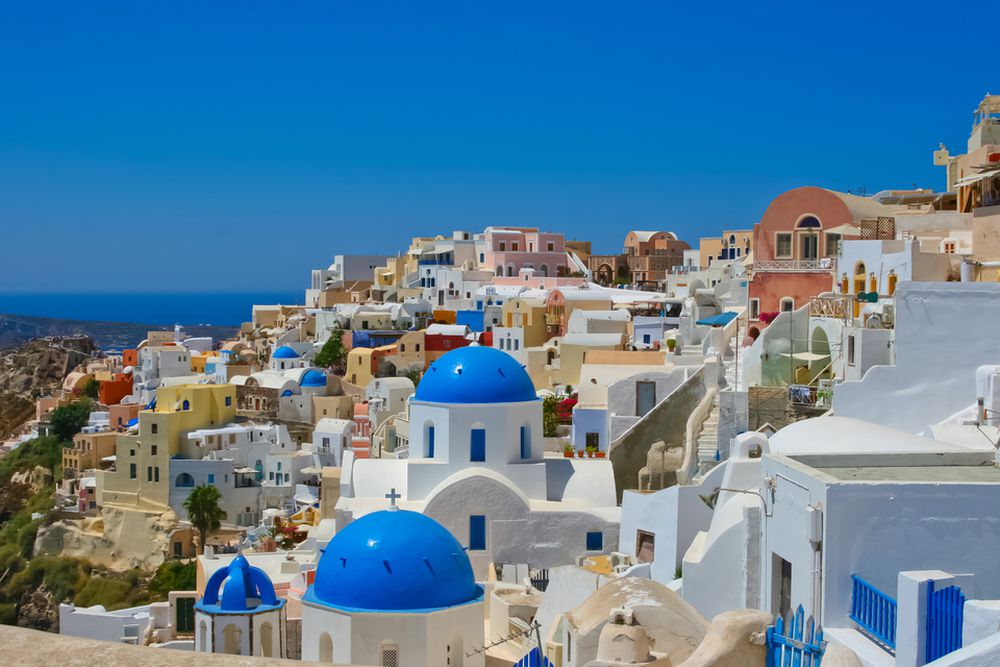 The capital town, Fira, is famous for its breathtaking views of the blue sea, the Caldera coast, and the white houses.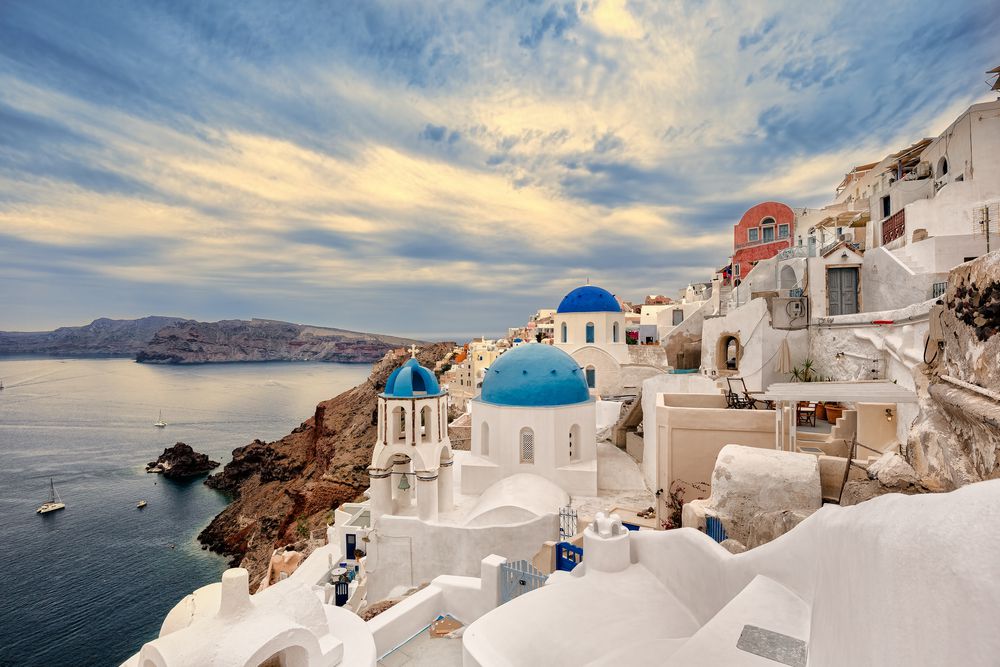 Built on steep slopes of the caldera, the popular town of Fira is located in a dreamlike setting.