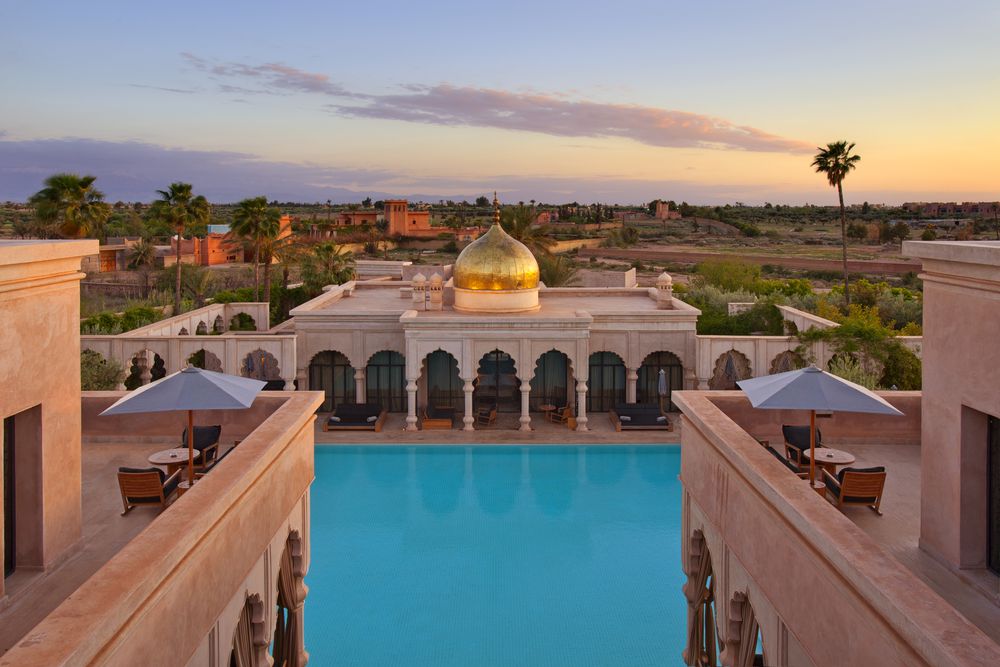 The Palais Namaskar welcomes you to Morocco.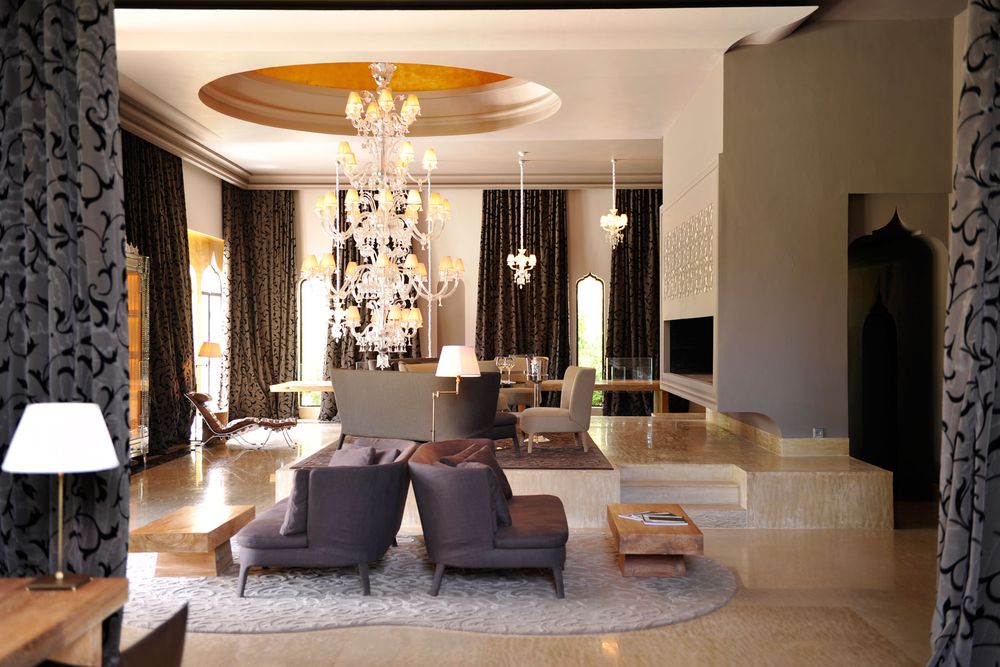 Built according to the Feng Shui principle, Palais Namaskar lures you in with exclusive service and unique atmosphere.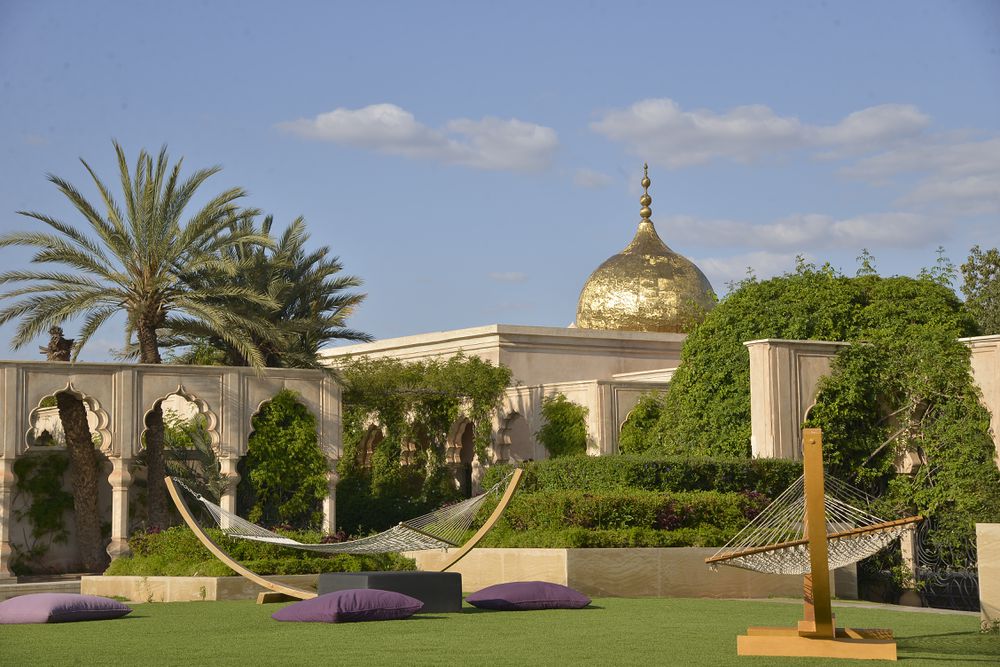 In the middle of an enchanting garden lies this palace.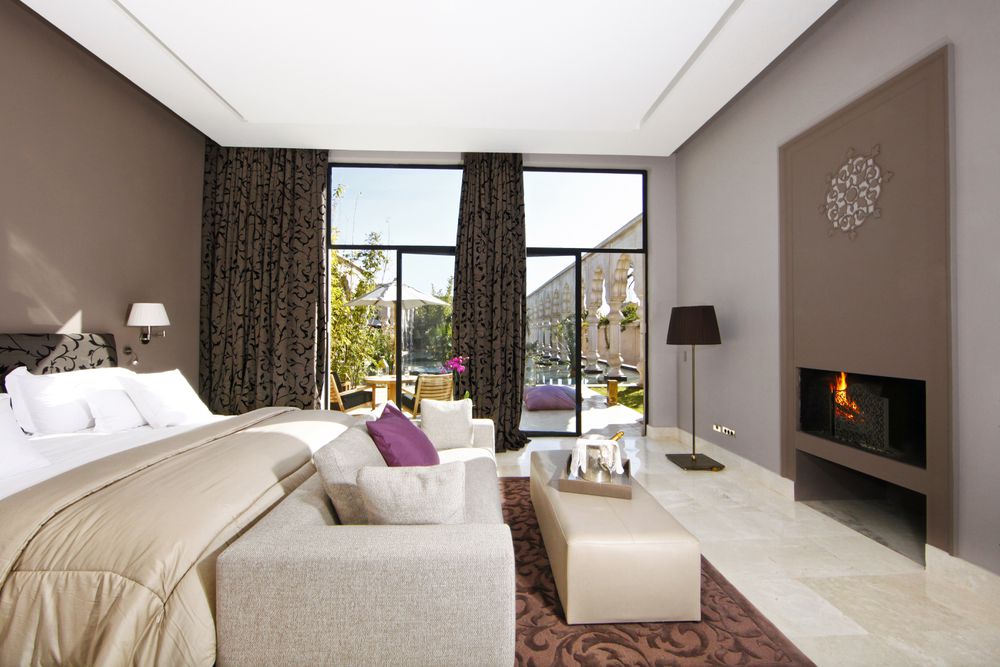 The six deluxe rooms of the house are bright and comfortably furnished.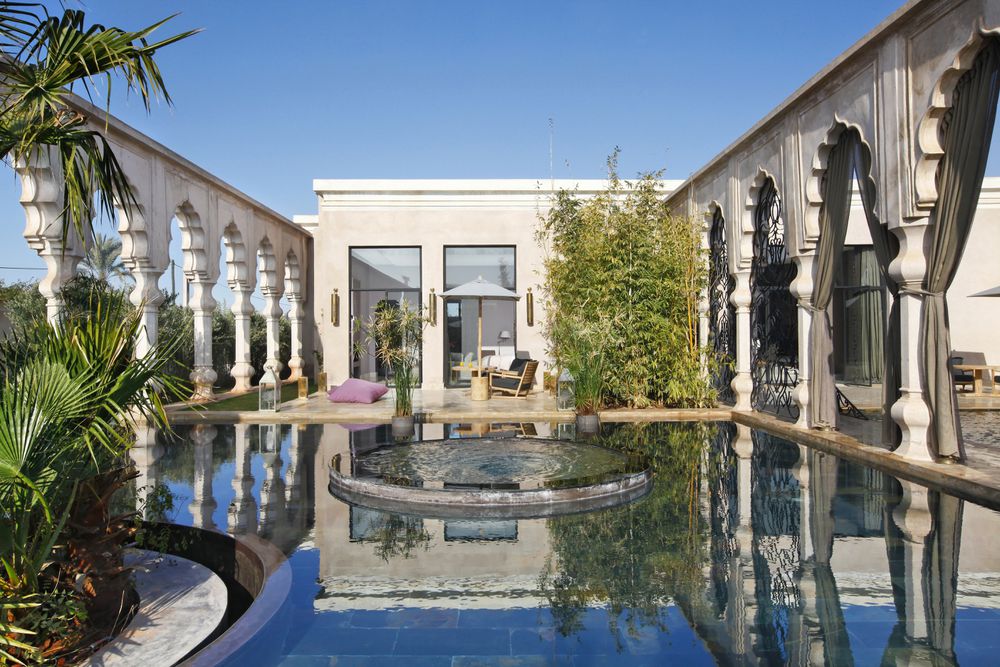 Surrounding the deluxe rooms are a pool.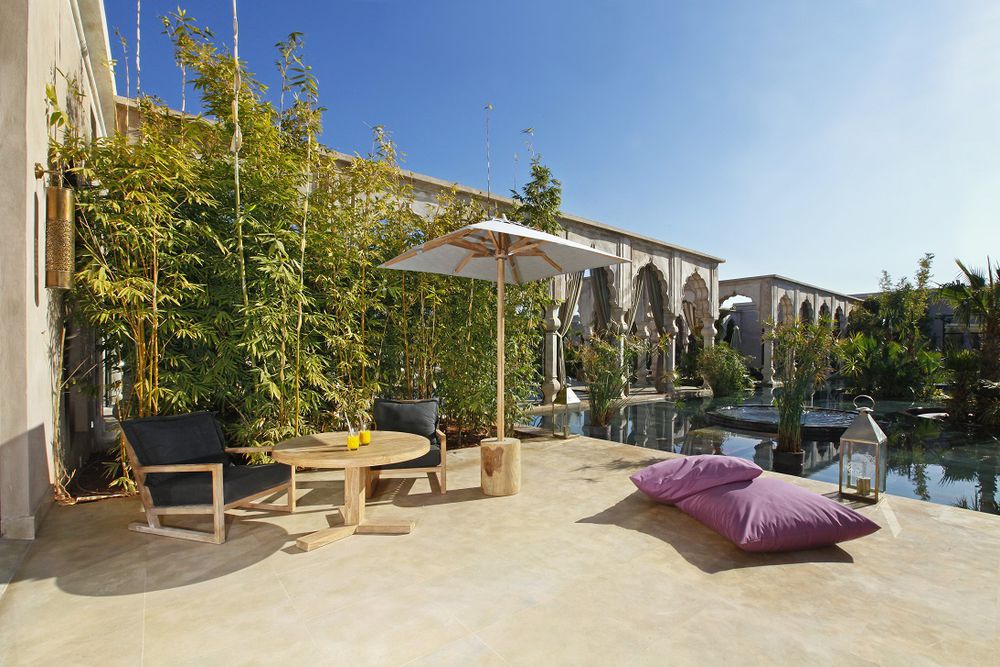 In addition, the Deluxe rooms have a large outdoor terrace with heated Jacuzzi.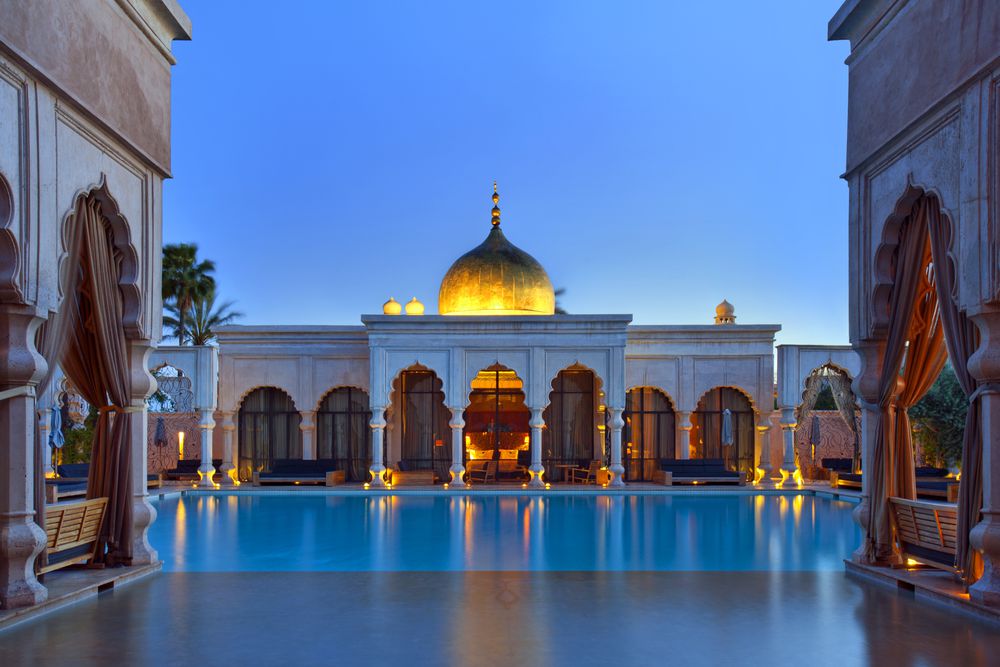 Idyllically located between Atlas Mountains and Djebilet hills is the boutique hotel.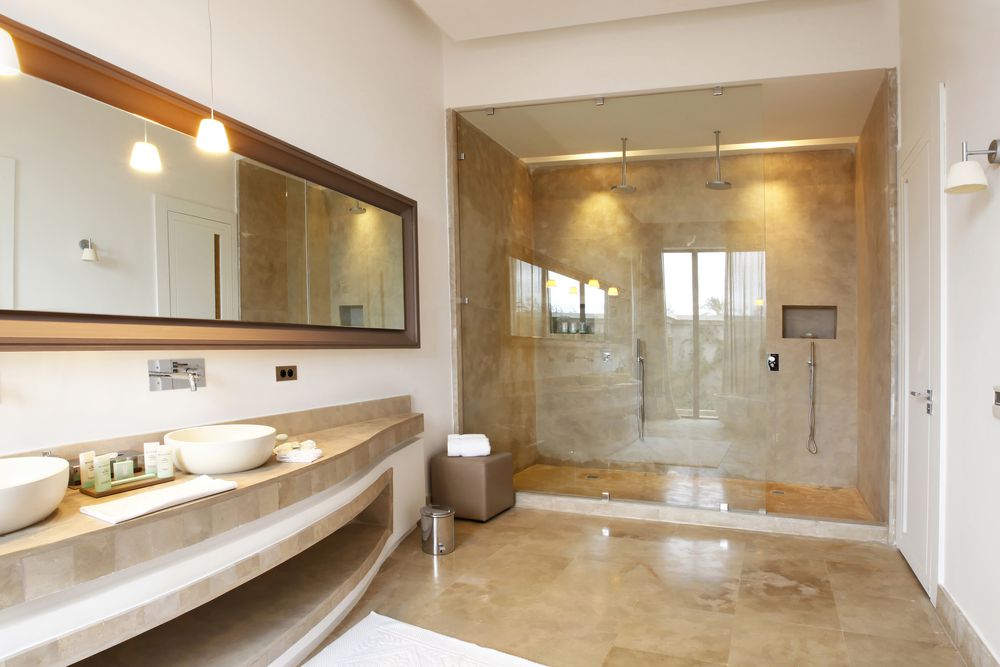 Plenty of space and privacy are offered by the nearly 108 m² Pool Suites.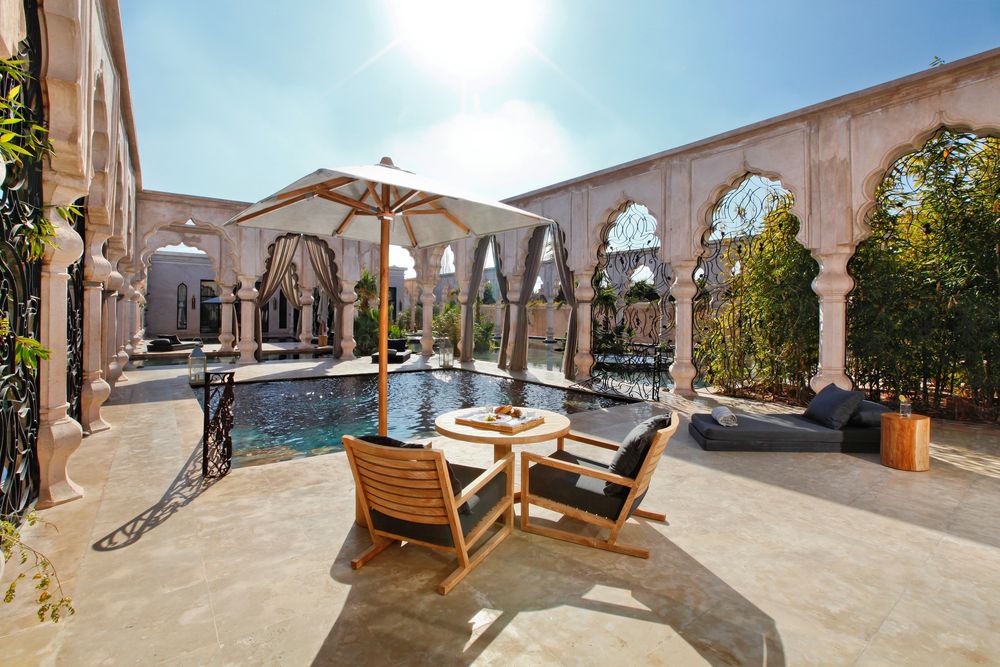 In addition, the Pool Suites have an outdoor area of approximately 180 m² with its own heated pool.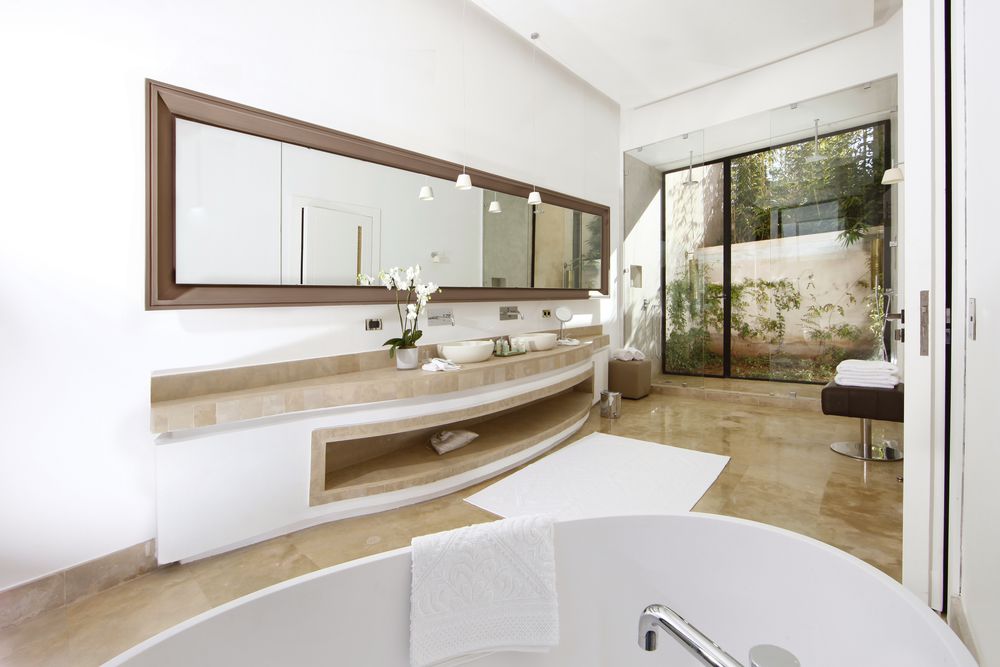 In the spacious living room a fireplace provides a feel-good atmosphere.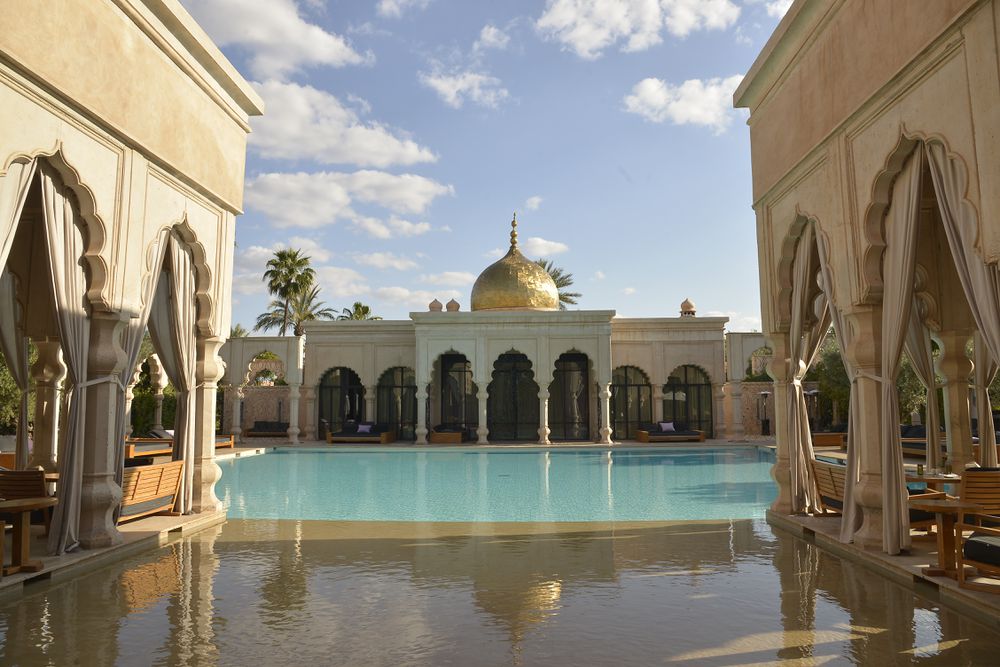 A 320 m² swimming pool with day beds offers peace and relaxation to the guests of the house.
A total of five restaurants and bars pamper guests at Palais Namaskar.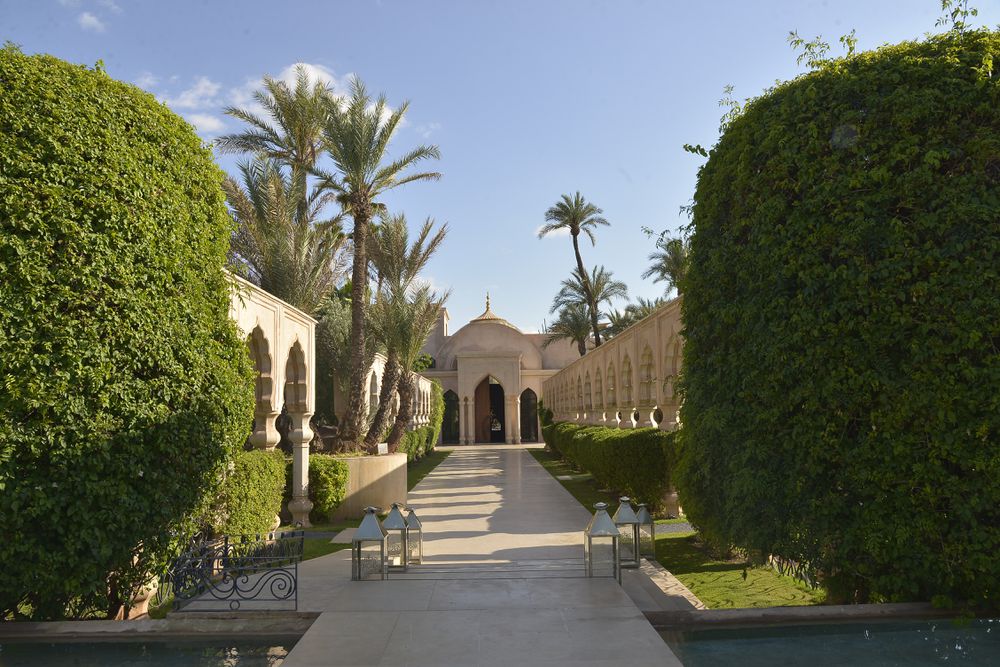 Le Namaskar restaurant serves Mediterranean, Asian and Moroccan fusion cuisine in the evening.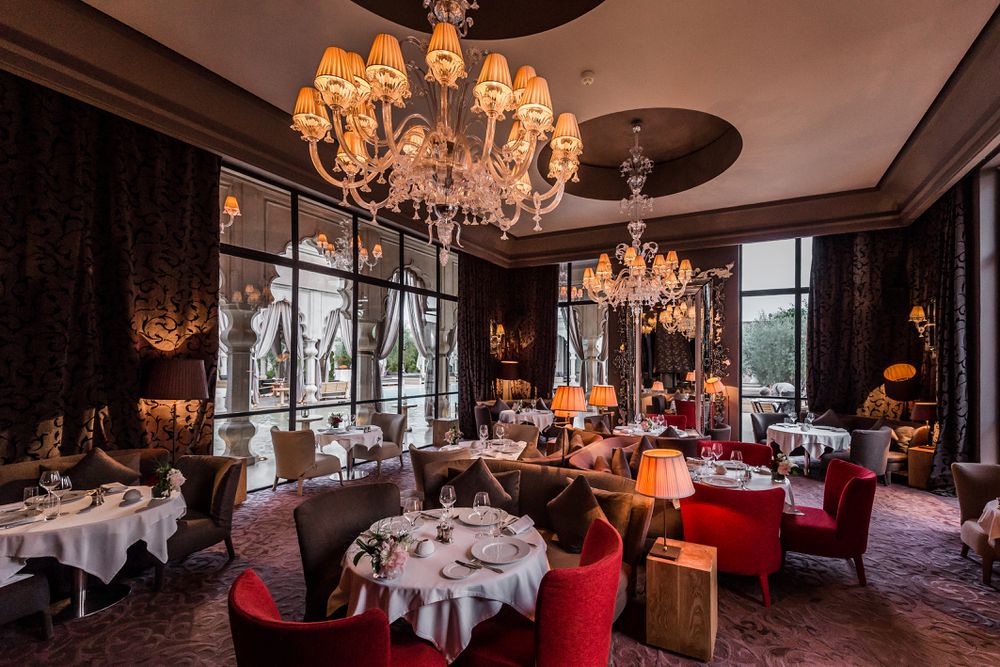 Enjoy the first class service at Le Namaskar.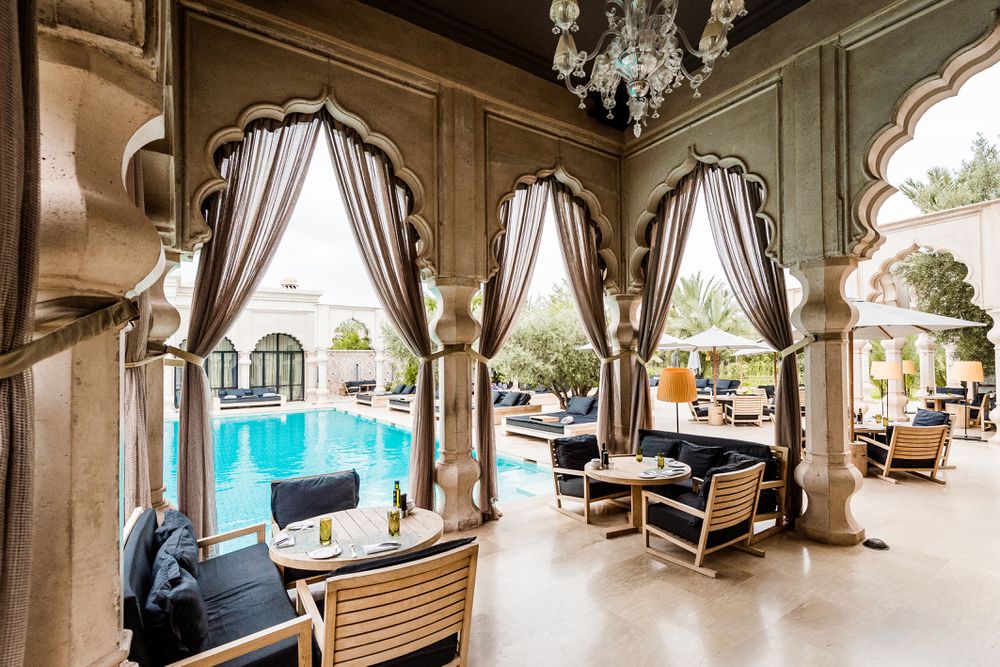 Varied lunch menus with produce grown on the premises are served at La Table d'Antoine.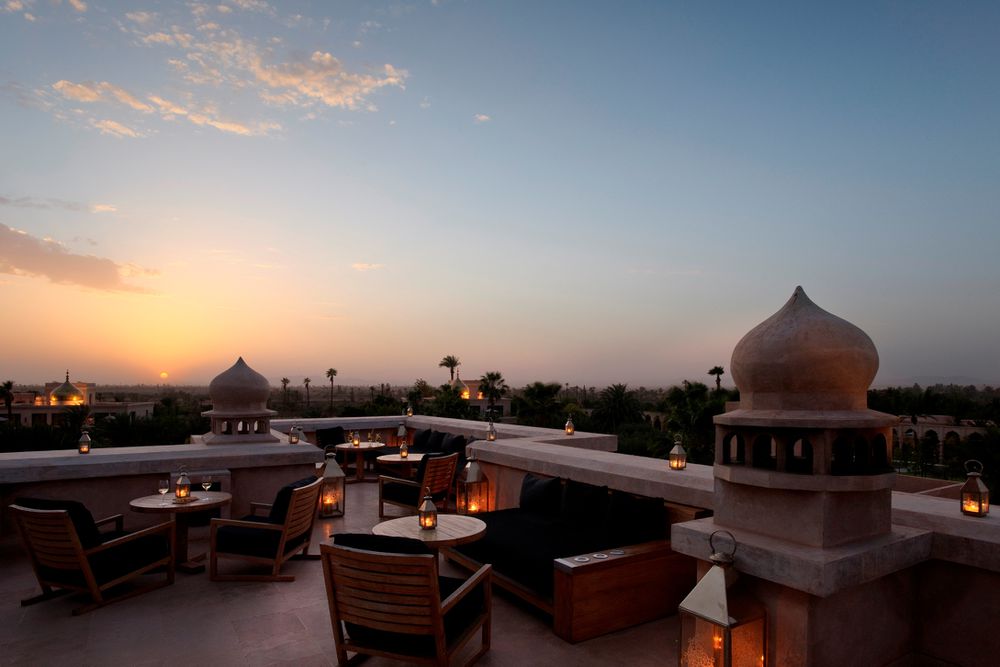 Especially in the evening hours, the open-air bar with roof terrace as well as the lounge bar are a meeting place to relax with a cocktail in a relaxed atmosphere.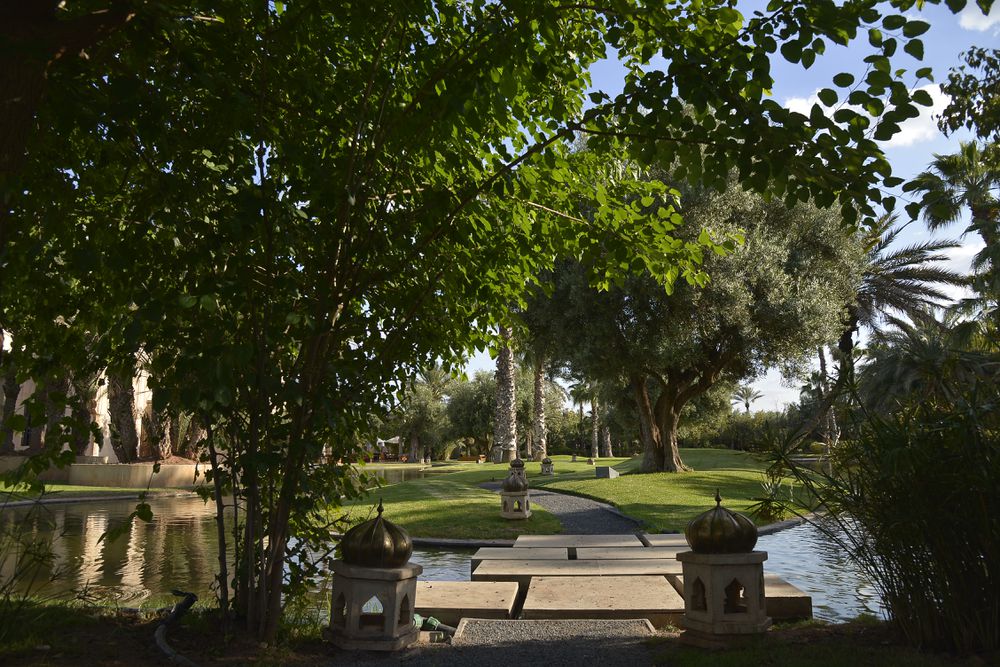 Free yoga classes are offered regularly in the spacious garden.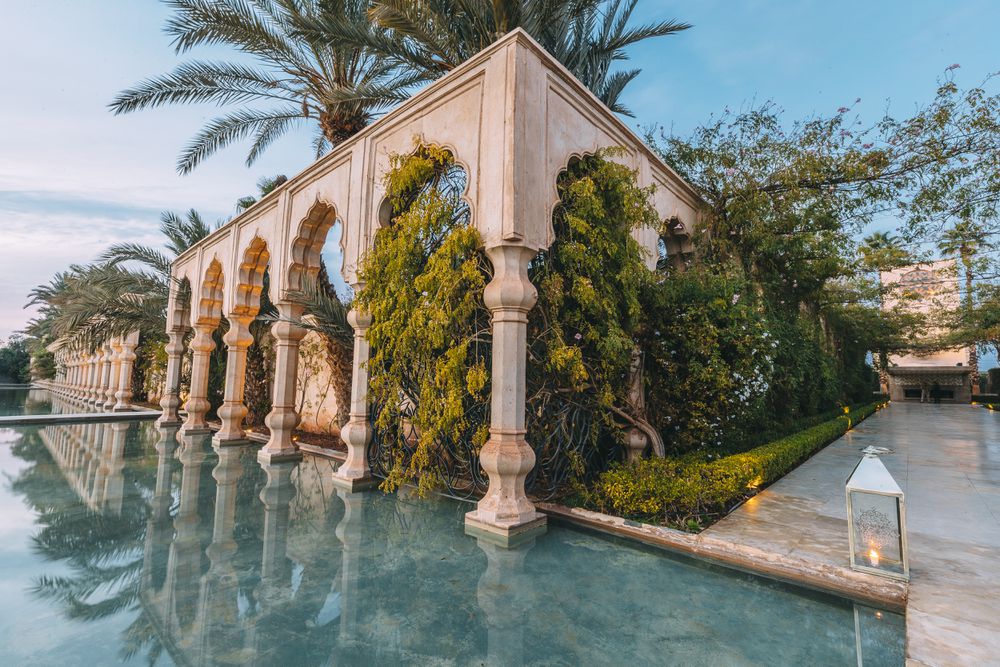 Designed according to the principle of Feng Shui, recreation plays a supporting role.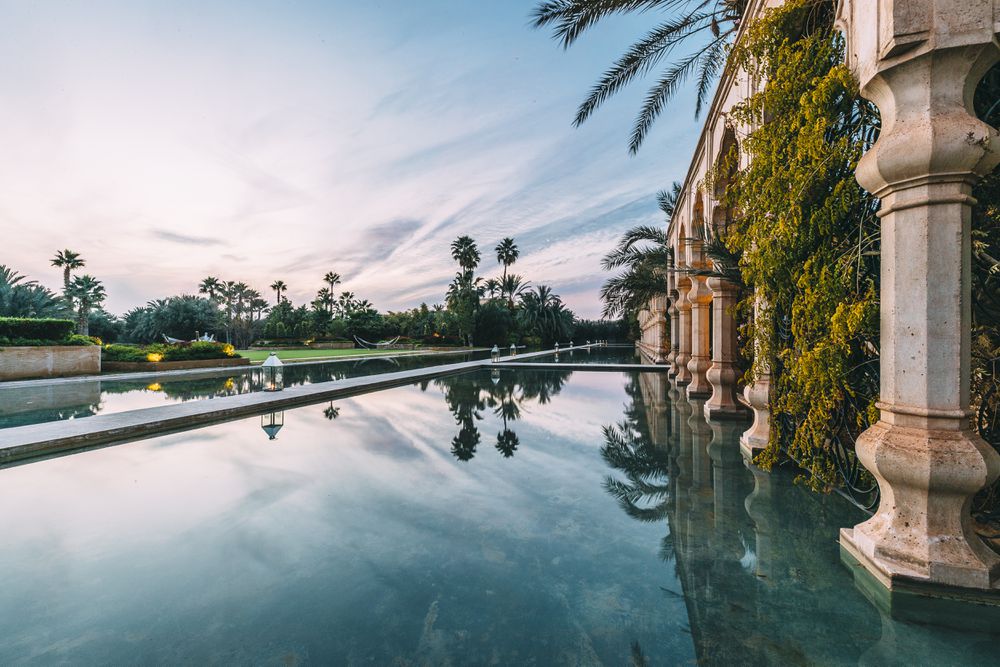 Situated in a 12-hectare park-like complex with numerous lakes and watercourses, the boutique hotel charms above all with its noble Arabian design and excellent service.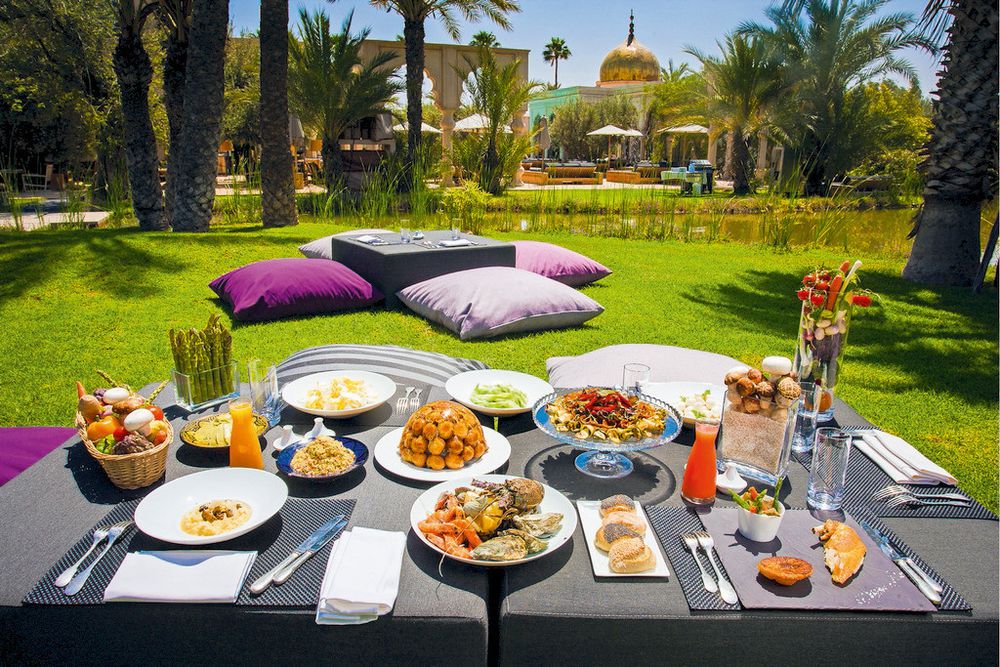 The garden is ideal for a picnic or a romantic dinner.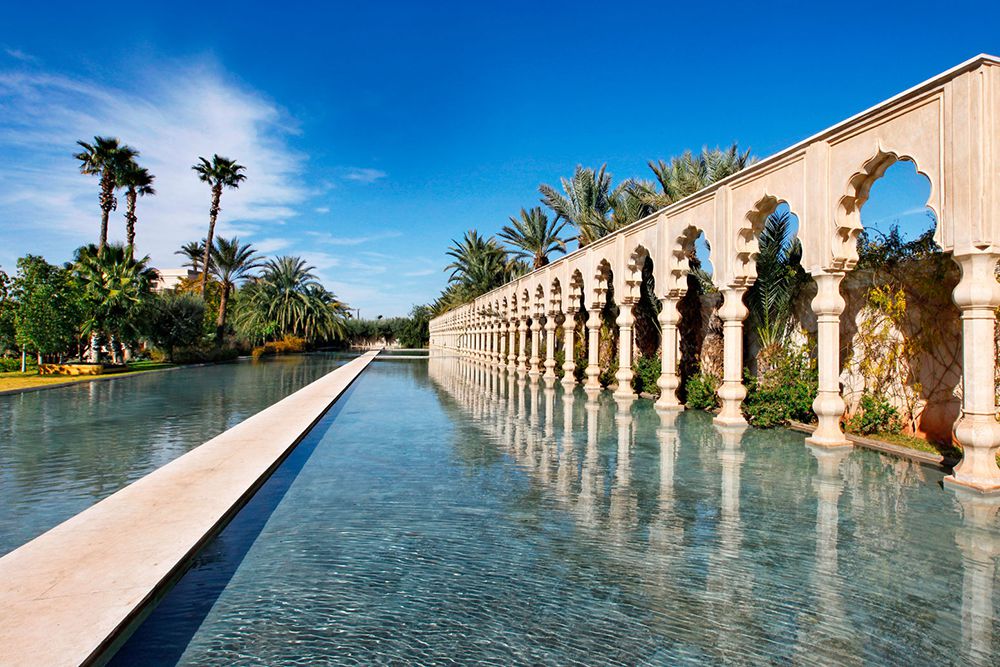 You can also relax in the spa area at Palais Namaskar.