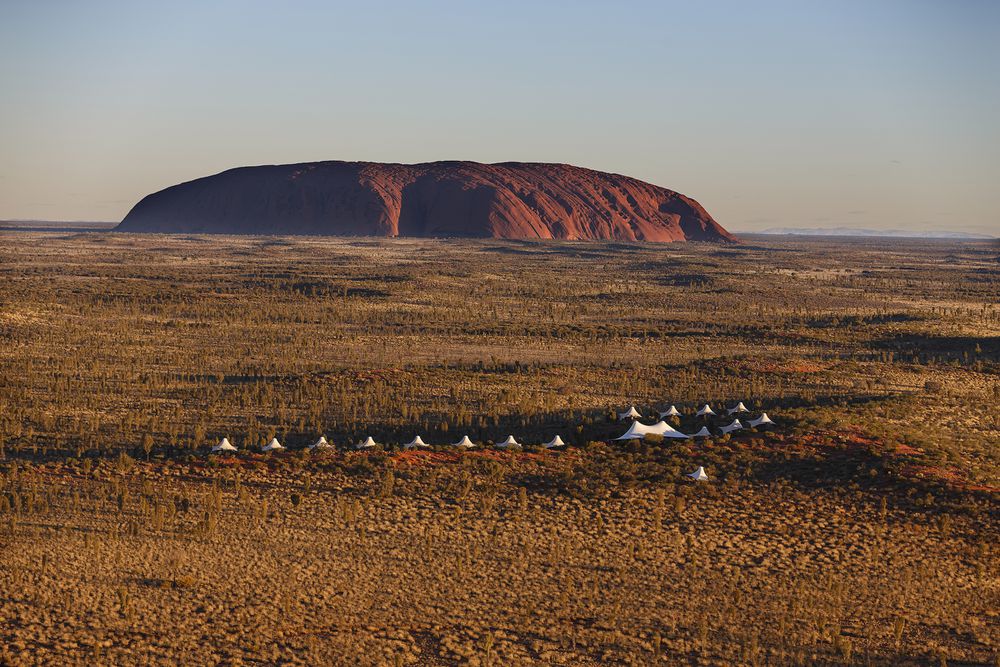 The Longitude 131 - spectacular location at the foot of Uluru.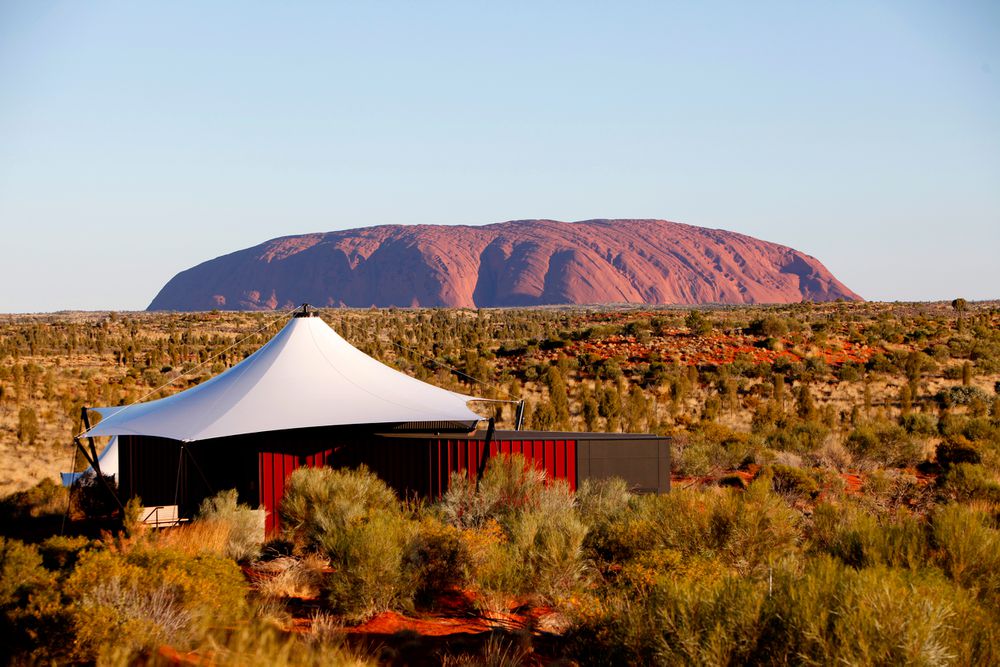 Longitude 131 stands for the highest quality in the wild of Uluru-Kata Tjuta National Park.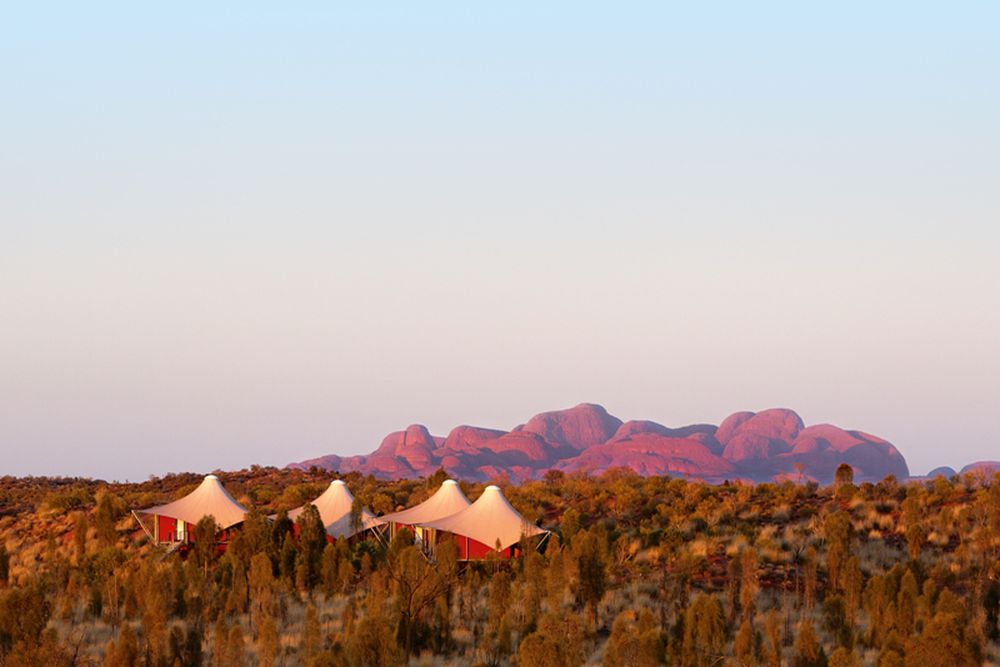 You can discover the Olgas nearby.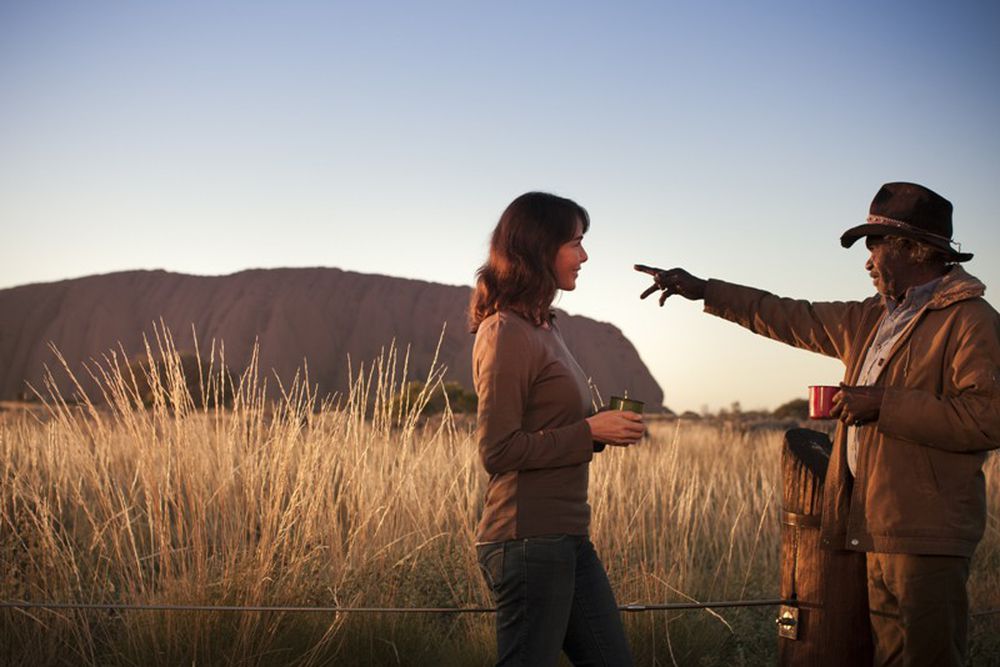 Join the adventure in the midst of "nothingness."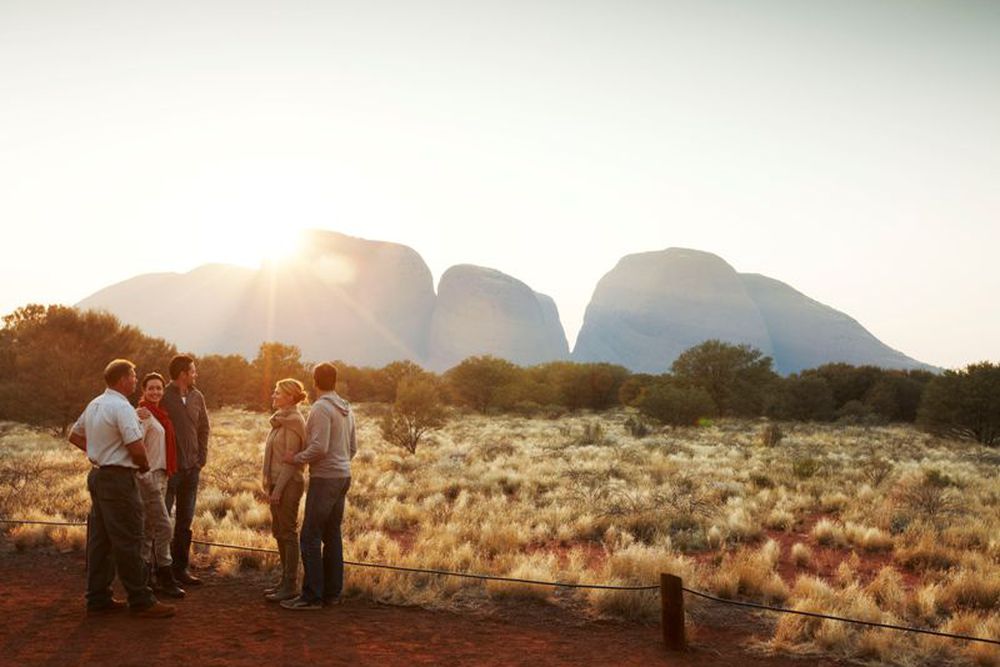 Let yourself be captivated by the fascinating Outback.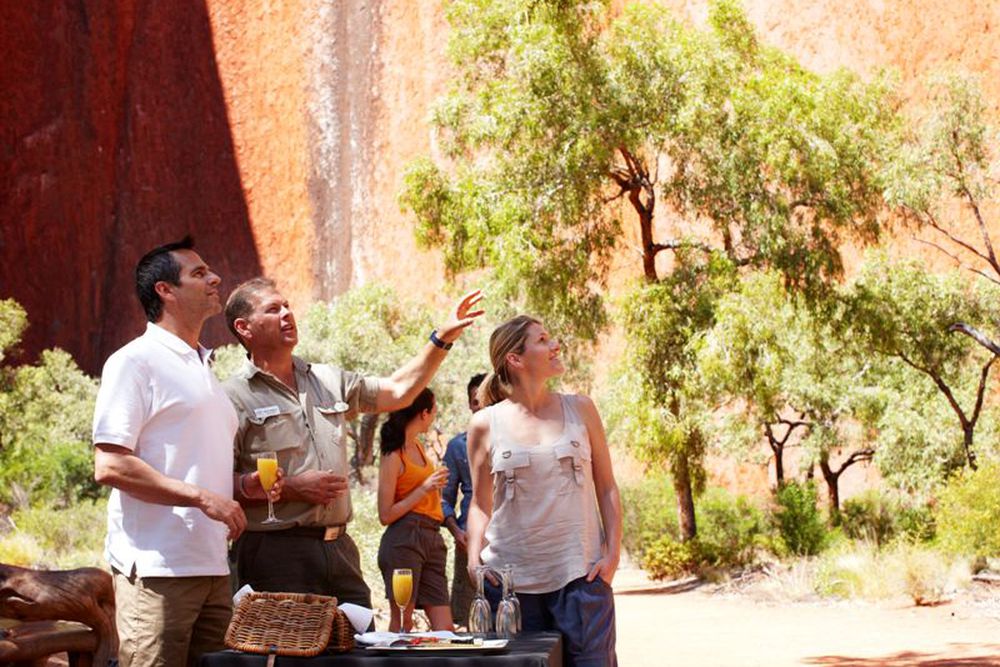 The hotel offers guided hikes in the exciting surroundings.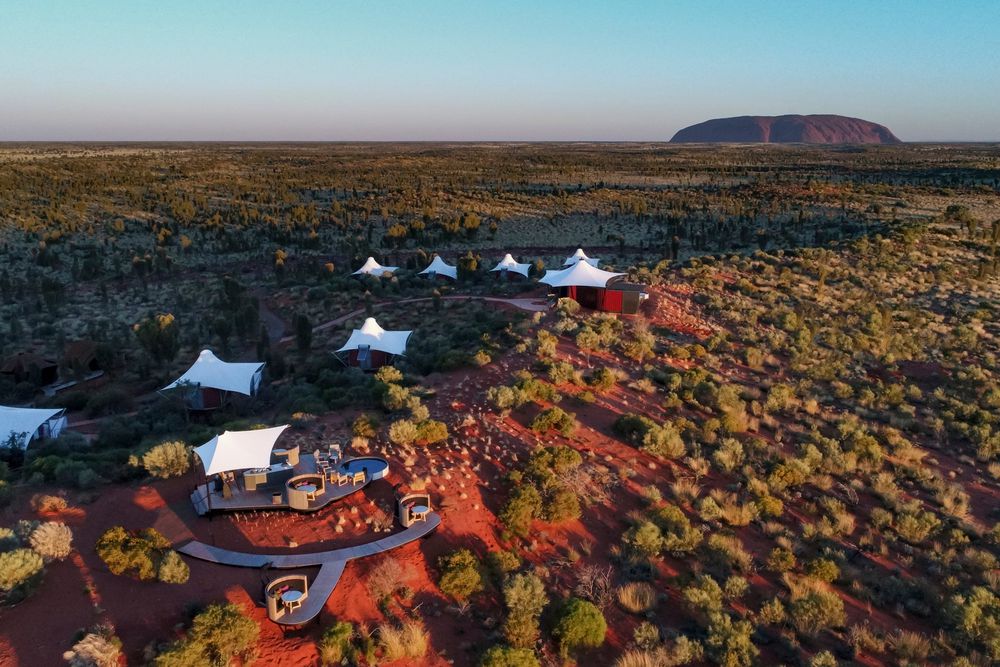 The luxurious campsite lies exactly on the 131º longitude.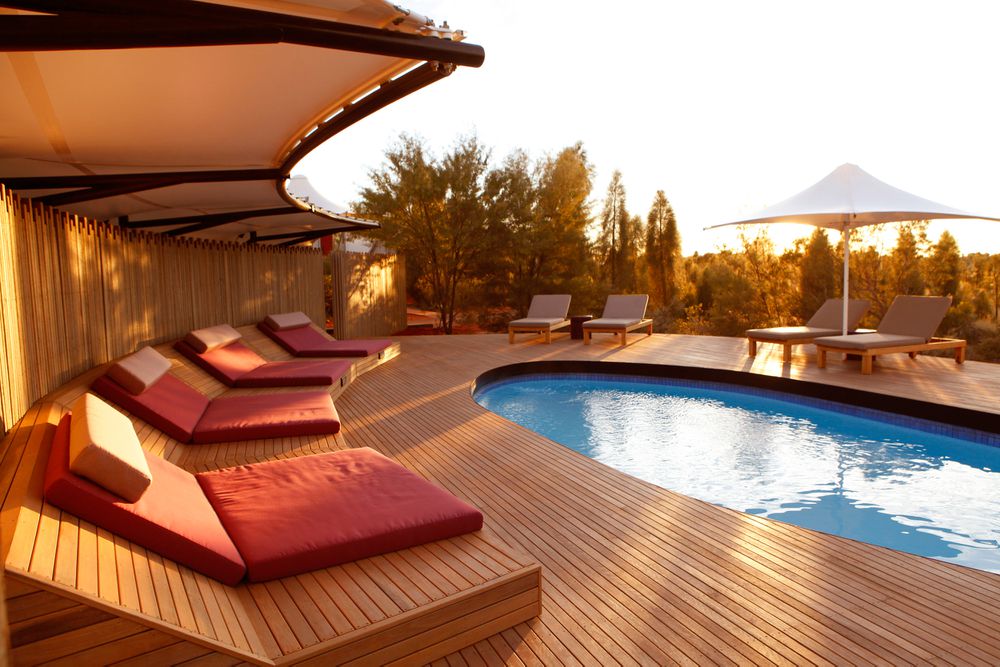 You can let your mind wander over the dazzling surroundings.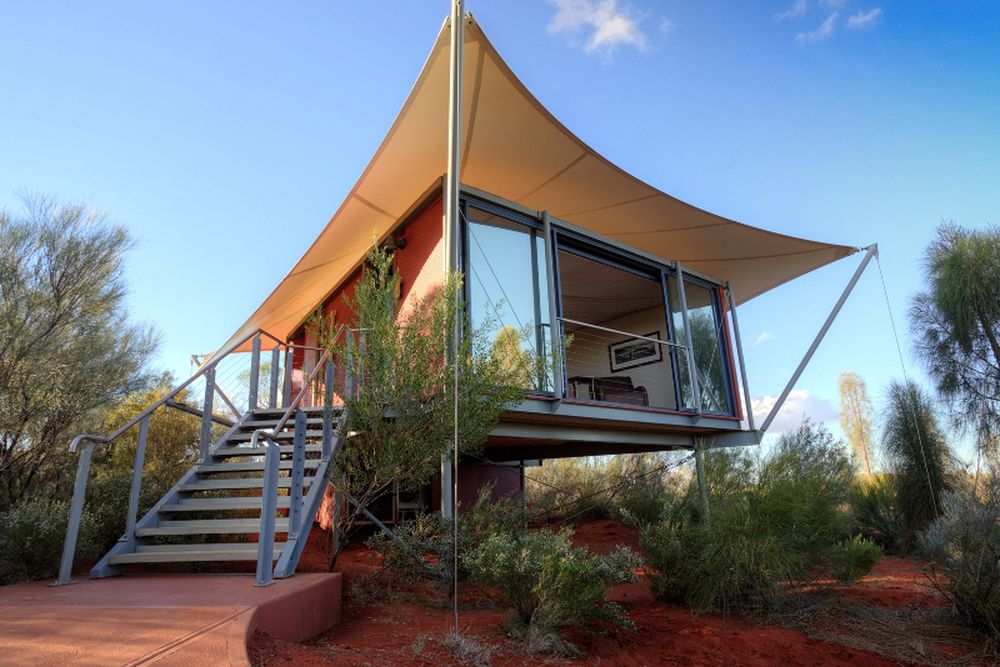 The resort consists of fifteen Luxury Tent Suites.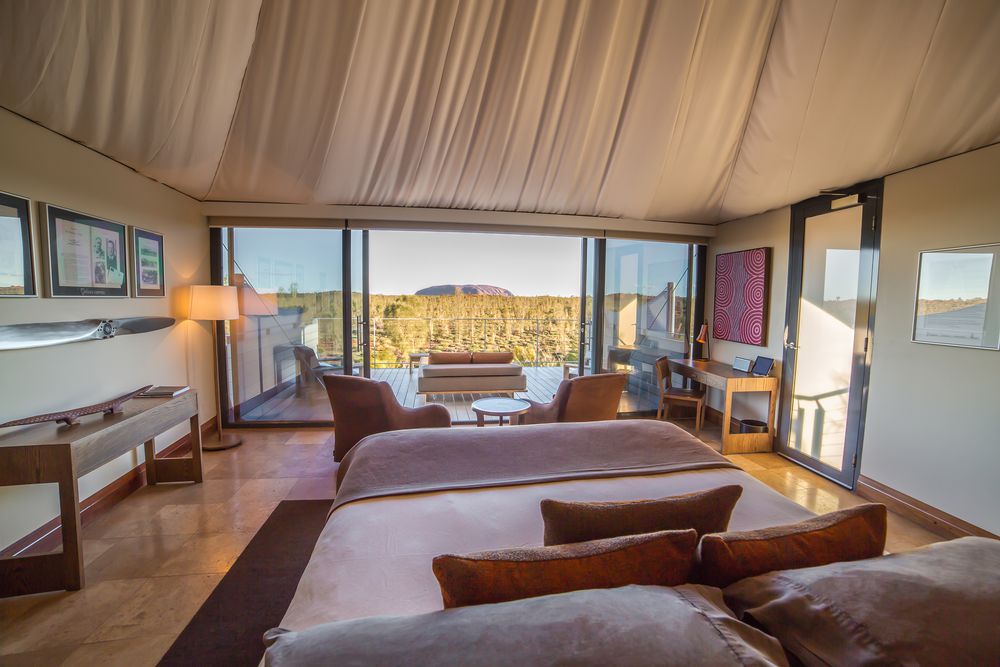 The rooms are individually decorated, each one telling the story of another Australian adventurer.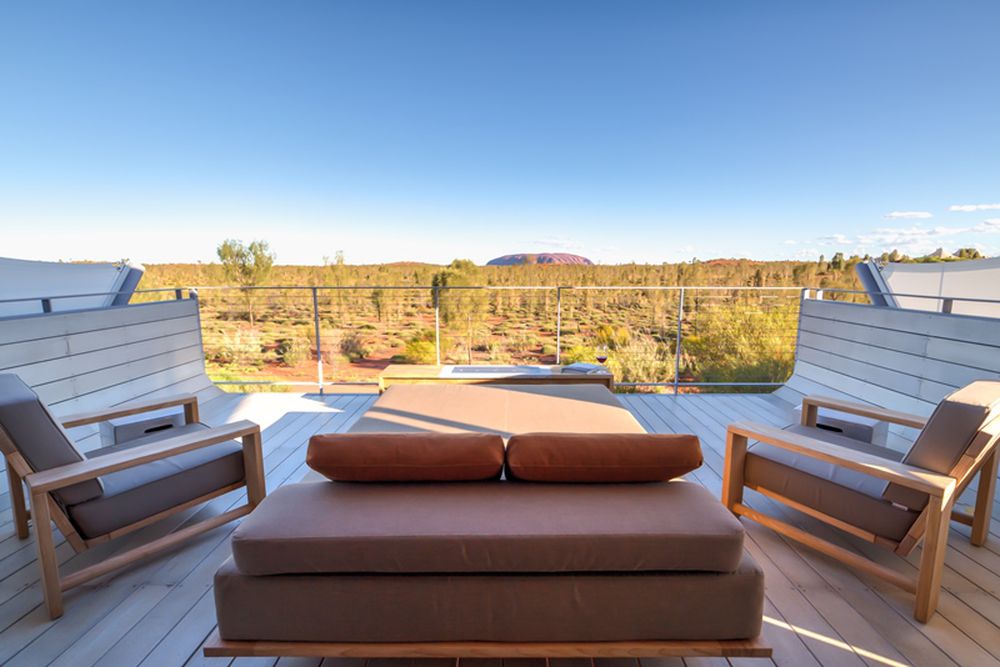 From your private balcony, you can enjoy this unique view of the Uluru.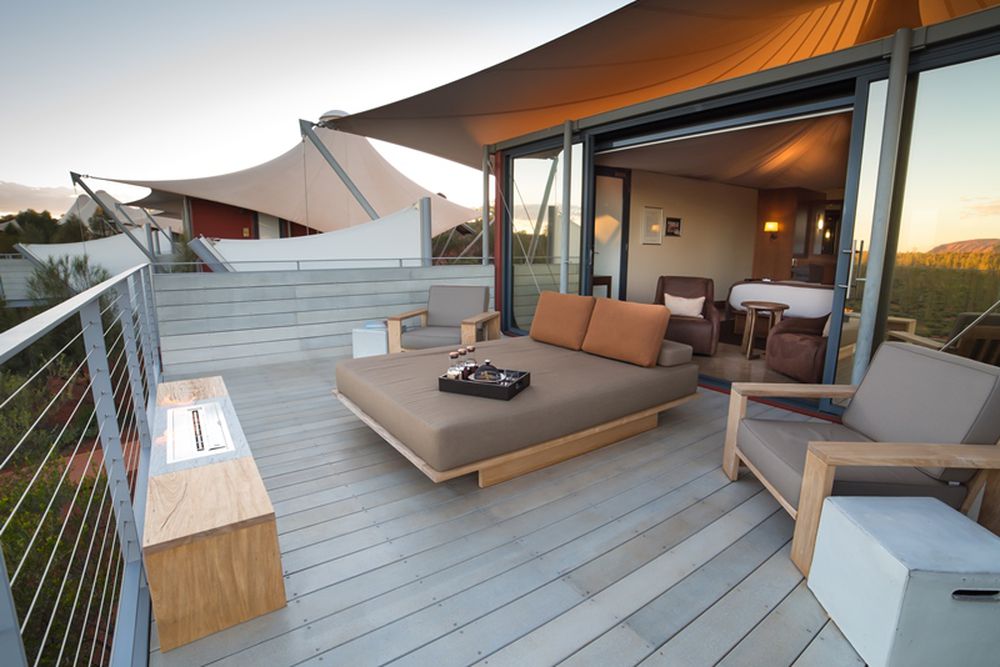 Make yourself at home.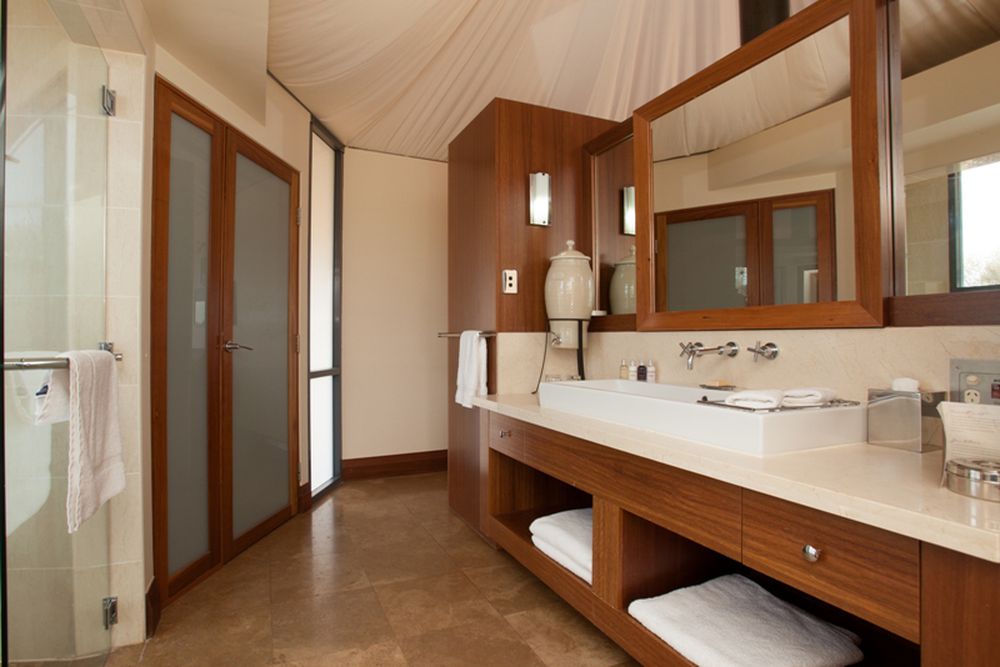 The luxurious bathroom leaves nothing to be desired.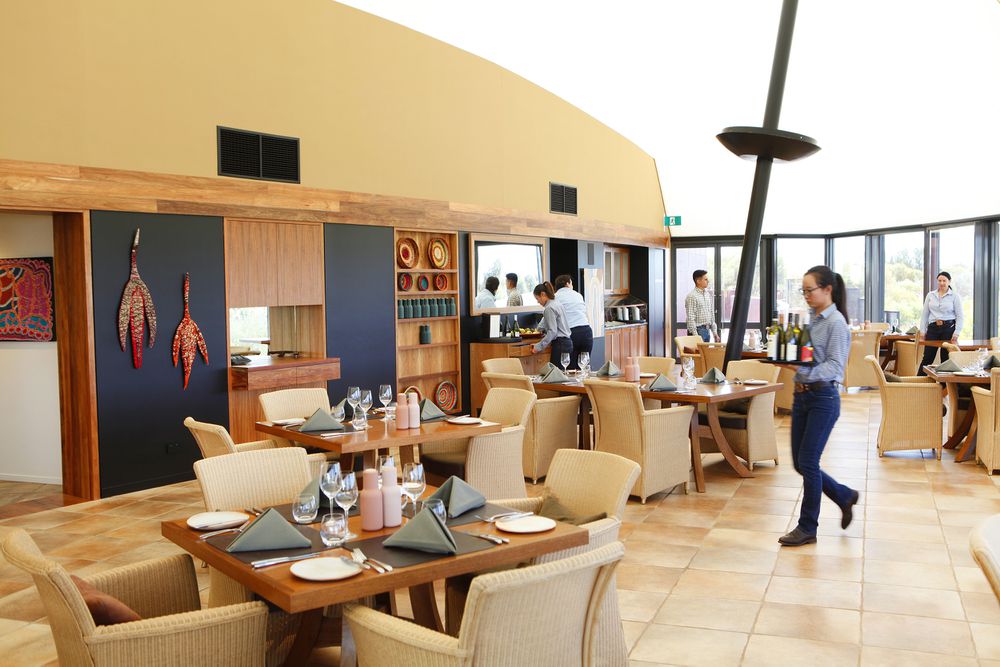 The Dune House is centrally located and offers a modern restaurant.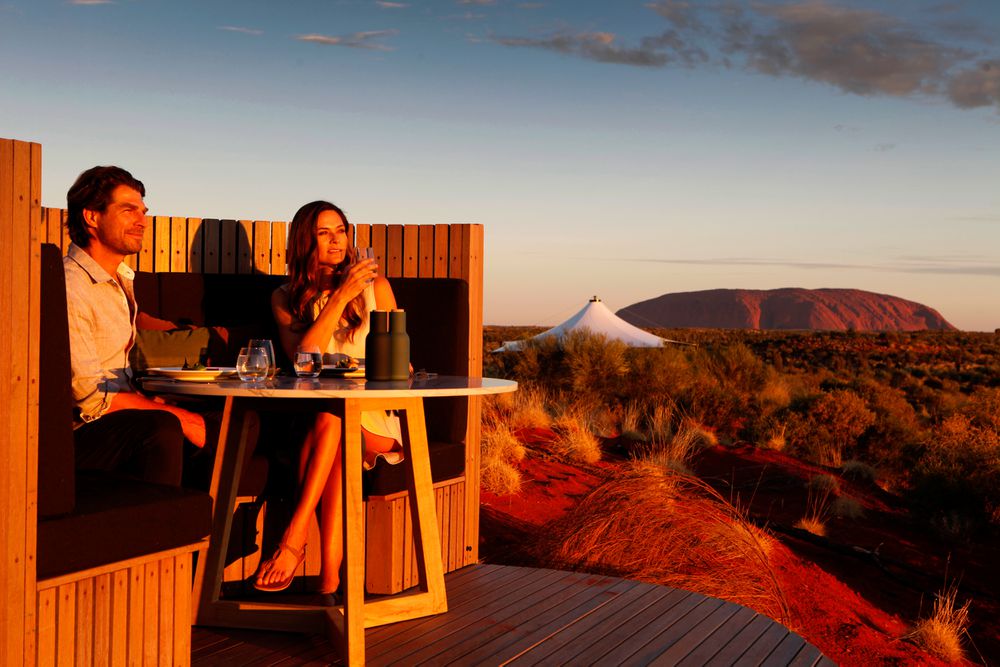 A romantic atmosphere awaits you at sunset.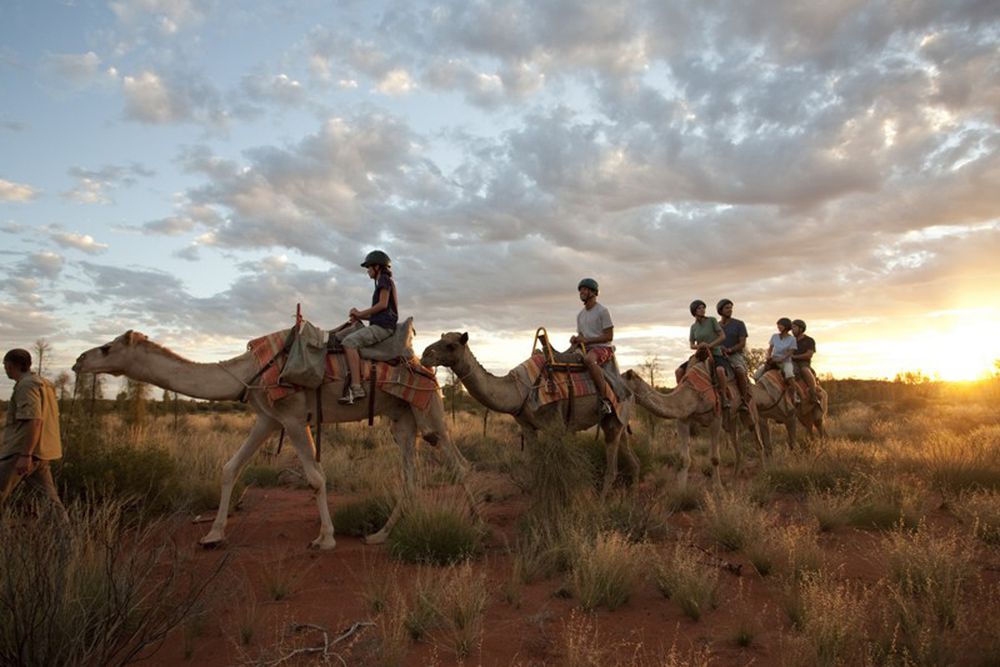 You can take a camel ride at Uluru.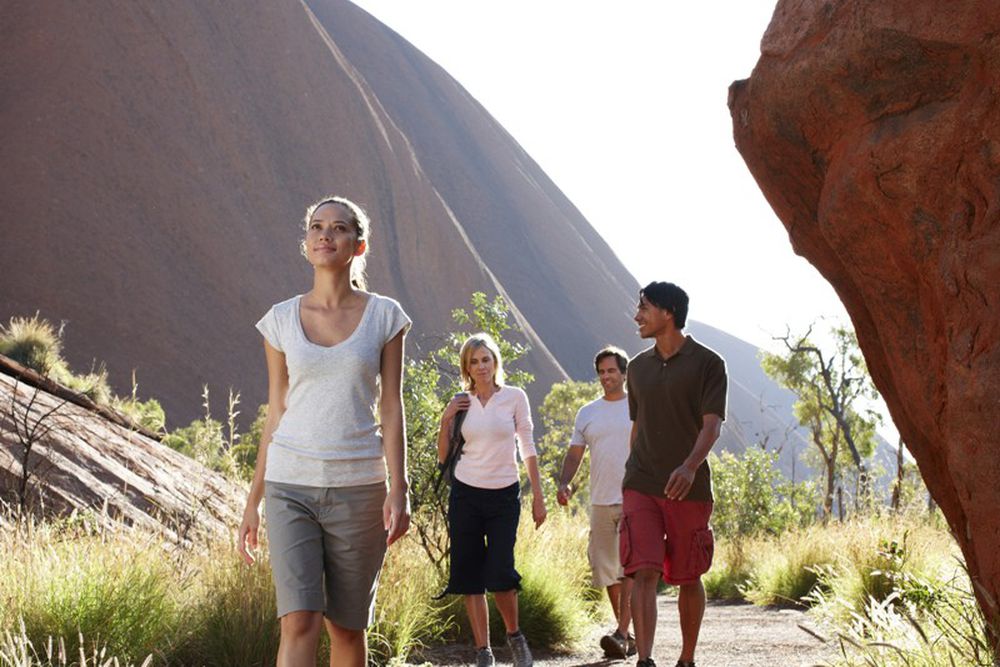 Experienced guides will introduce you to the flora and fauna of the area.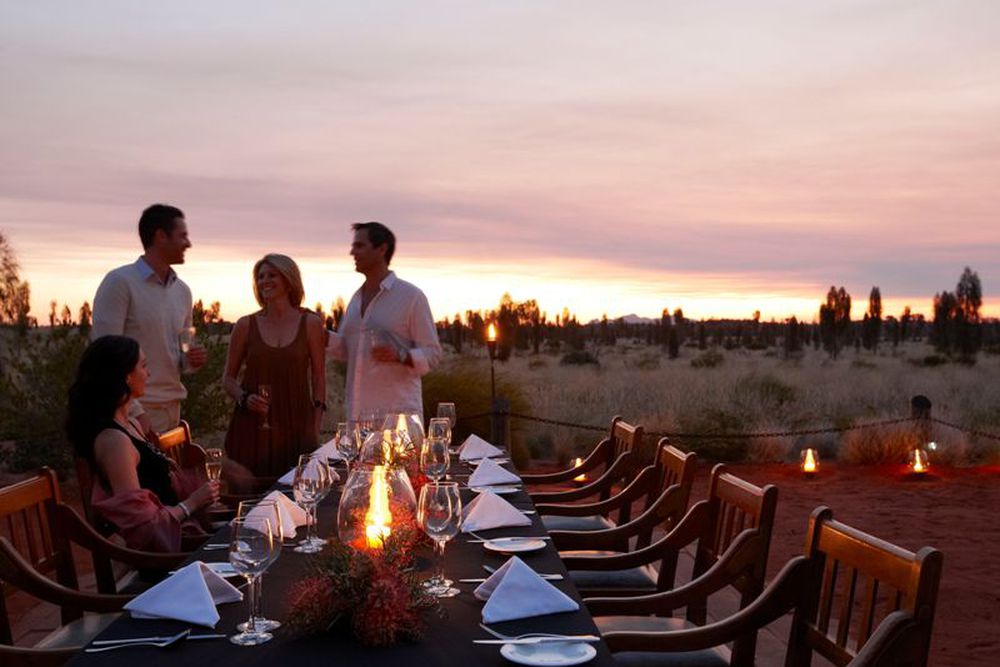 At Table 131, dine under the Australian starry sky.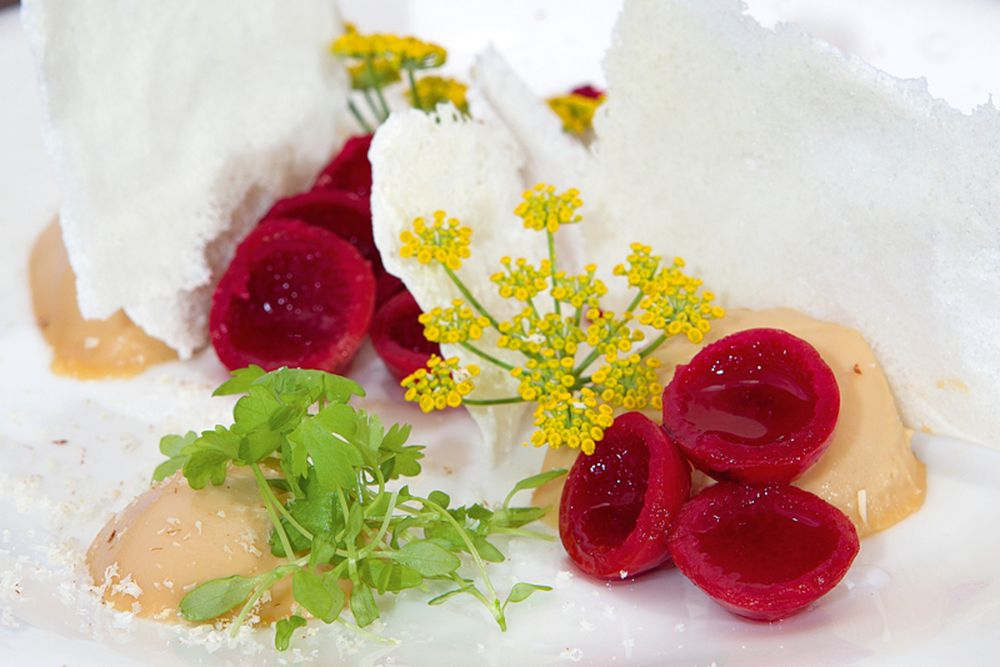 The exquisite food is one of the highlights of your stay.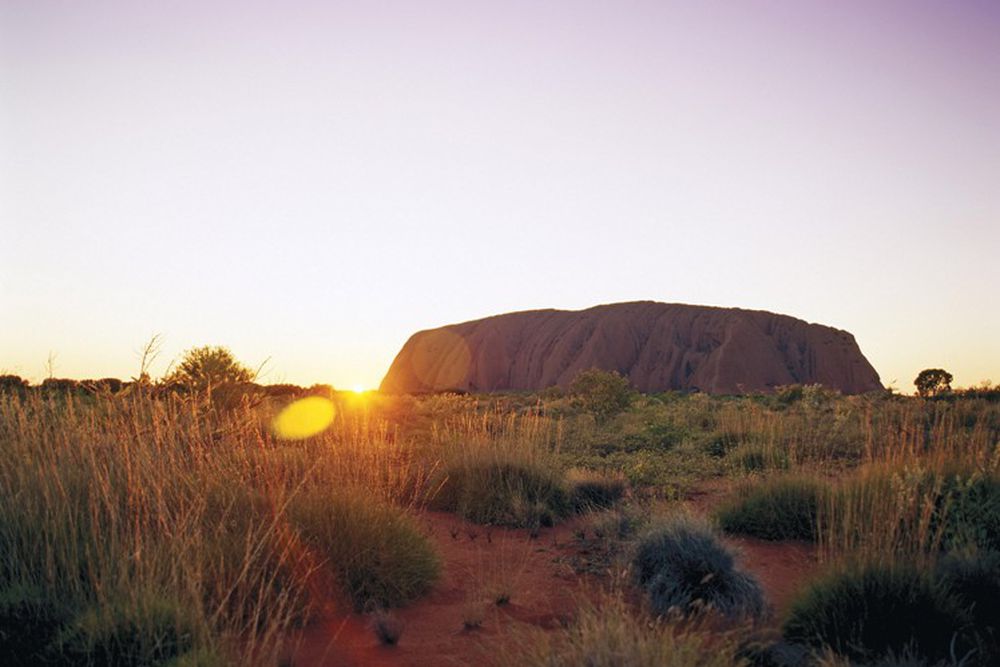 Longitude 131º is one of our favorites and we highly recommend it.