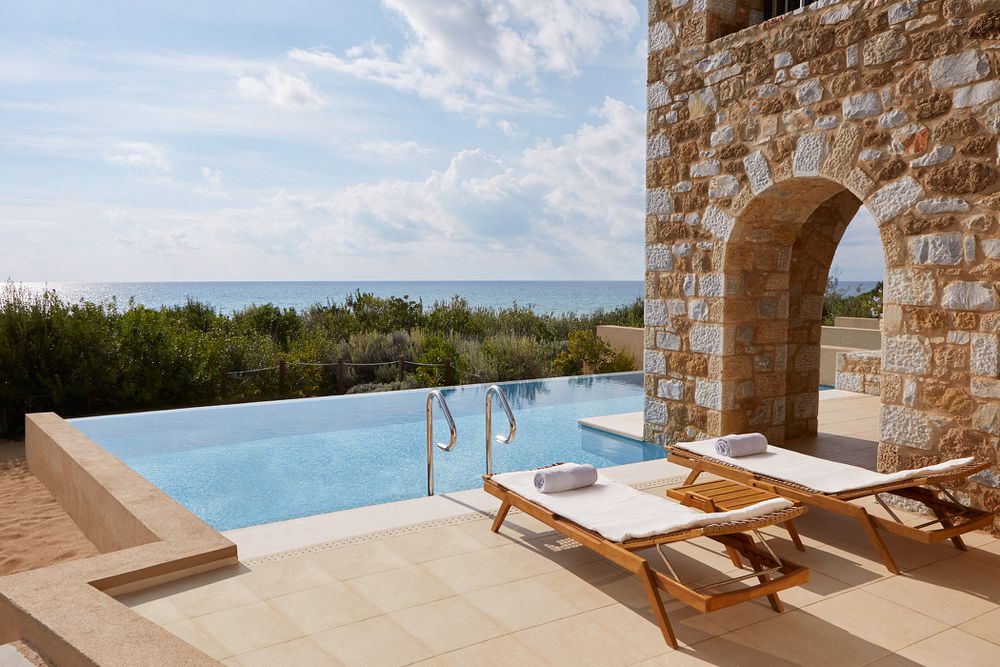 Welcome to Peloponnese - a destination where guests will immerse themselves in a luxurious paradise.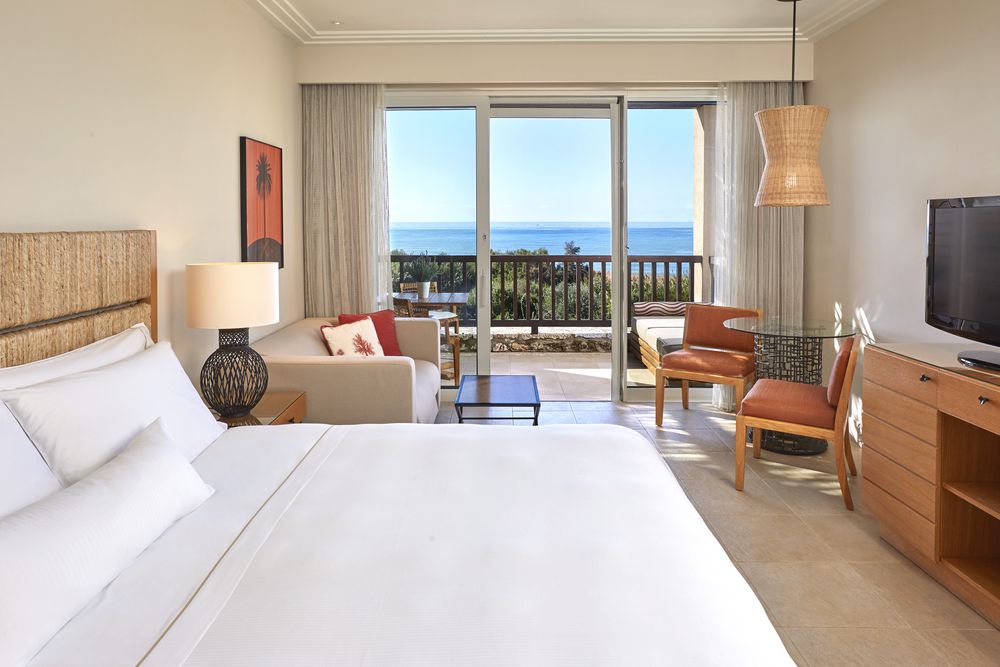 The 445 stylishly furnished rooms meet all your desires.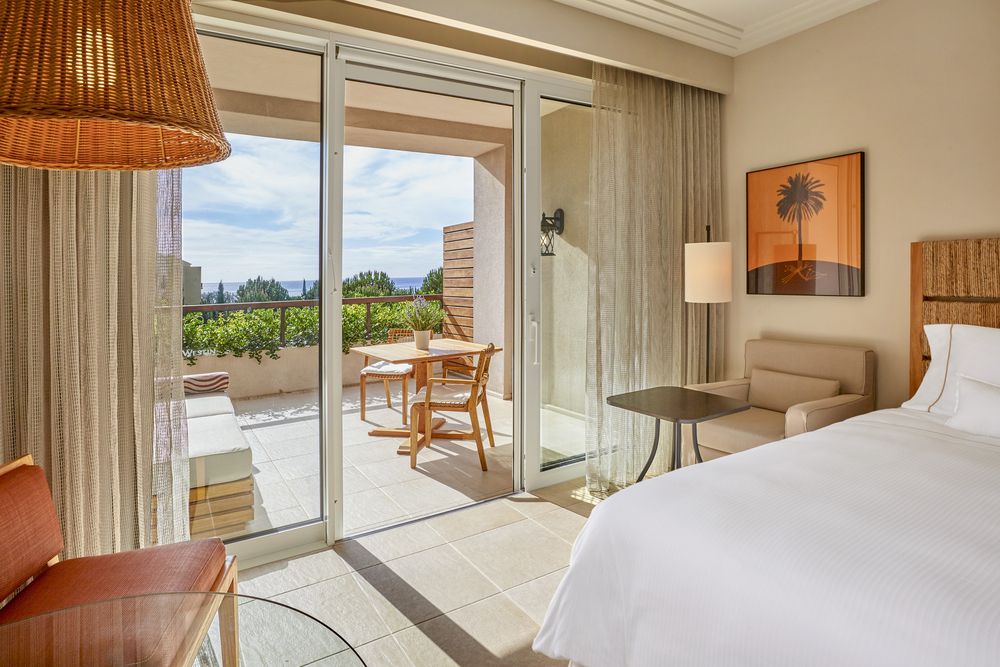 Enjoy the wonderful view of the Ionian Sea from your private balcony.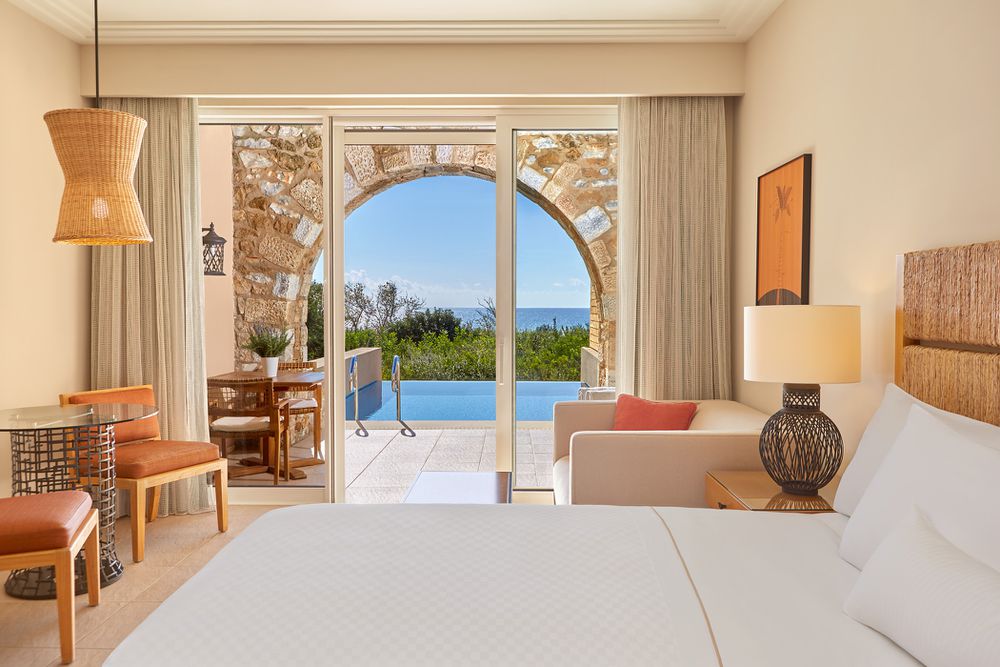 Is this a dream, or is it reality? Waking up in your luxurious suite will have you in a constant state of bliss.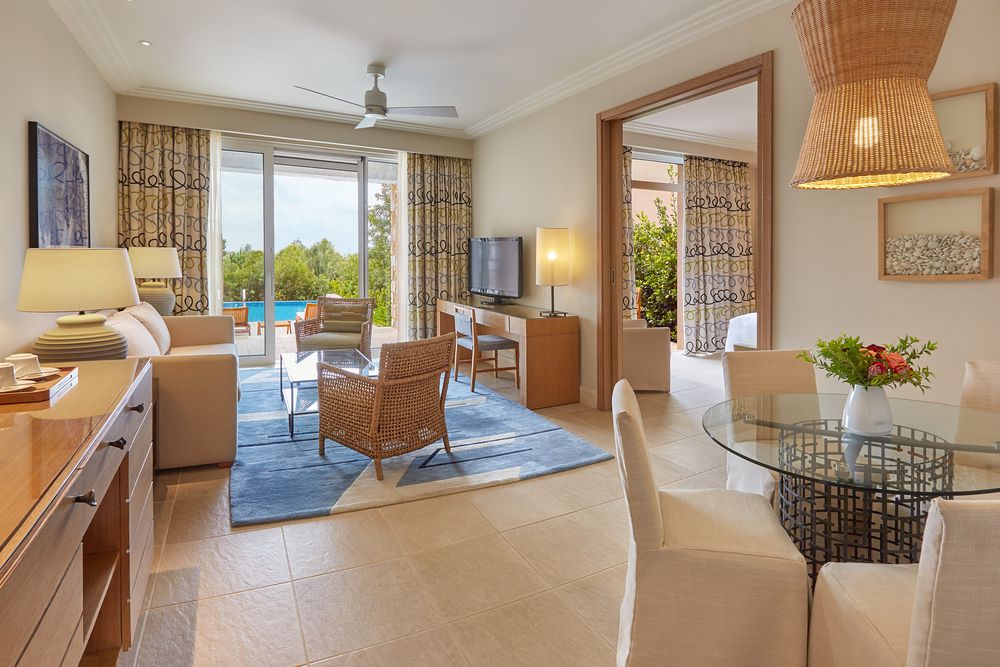 The Infinity Suite features a private pool and a separate living room for the ultimate getaway.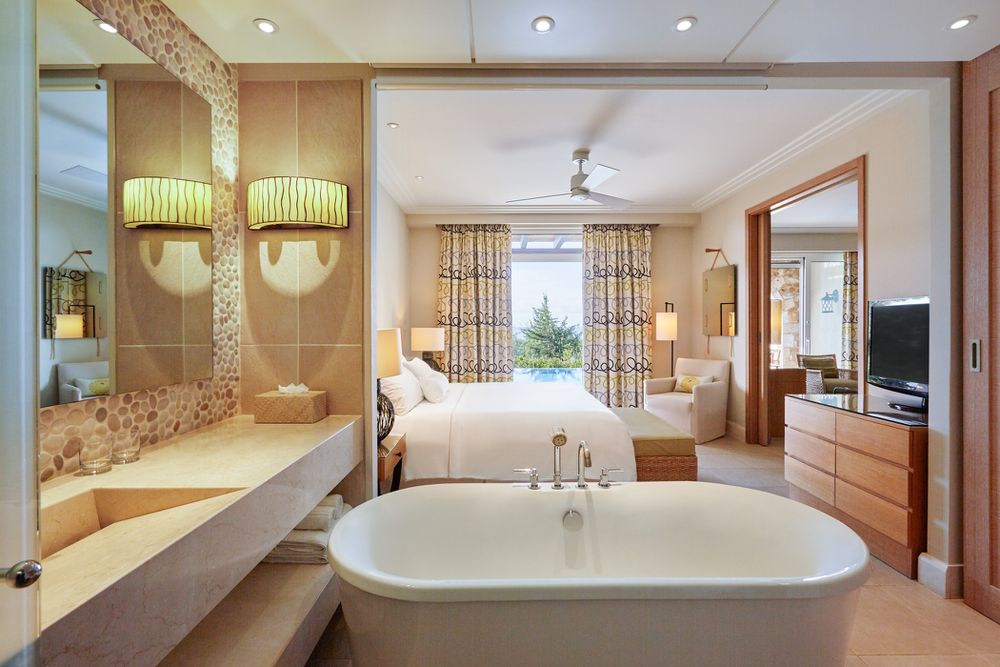 Guests can expect only the most exclusive amenities in all of the rooms.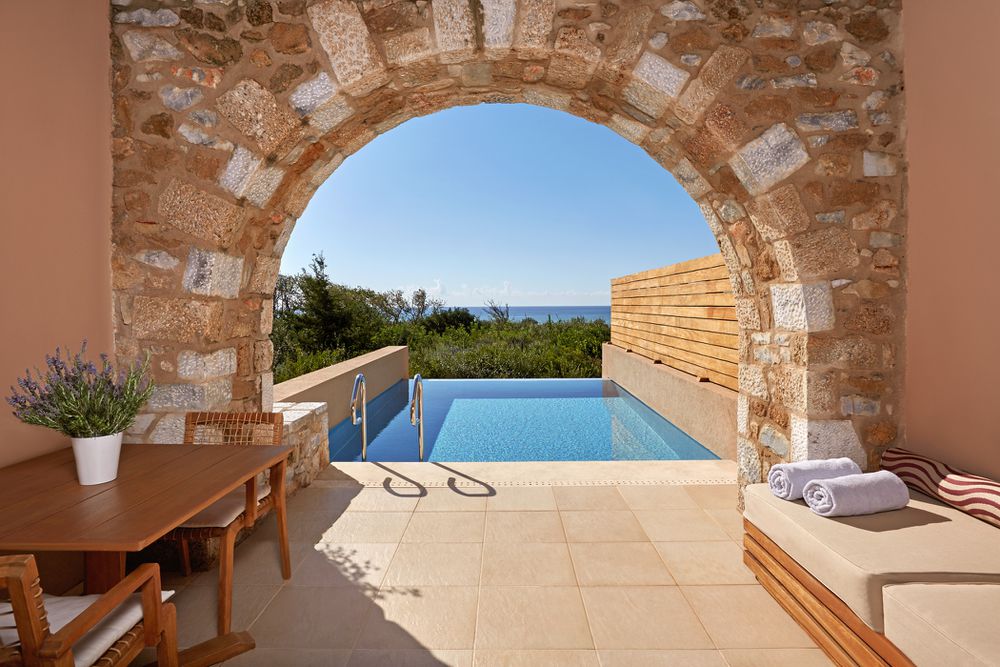 Tranquillity and relaxation: unwind at your private pool.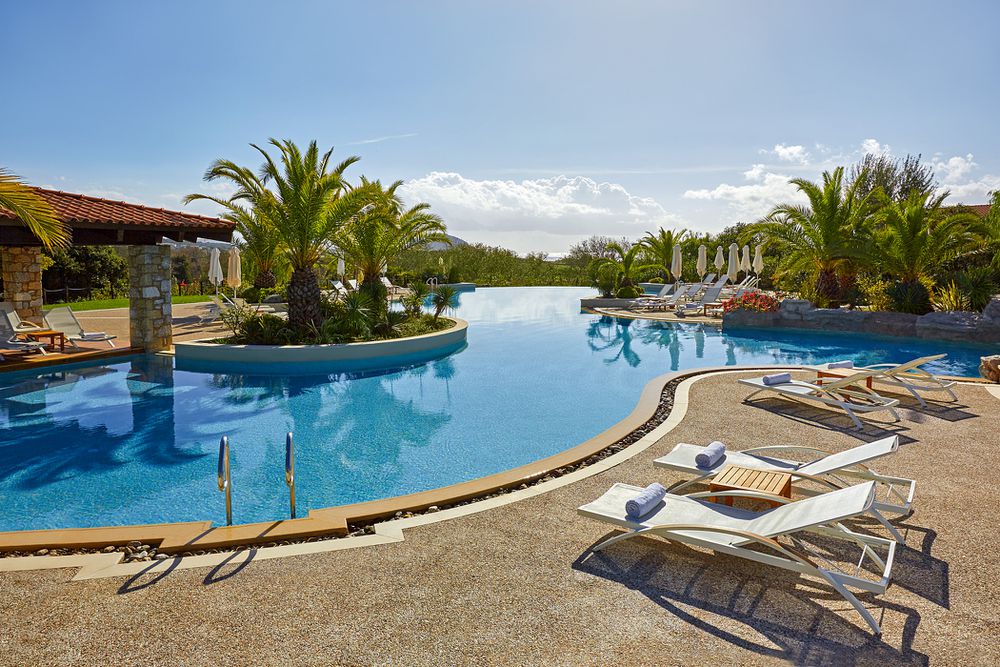 When staying at The Westin Resort Costa Navarino, you can spend pleasant afternoons with your family by the outdoor pool.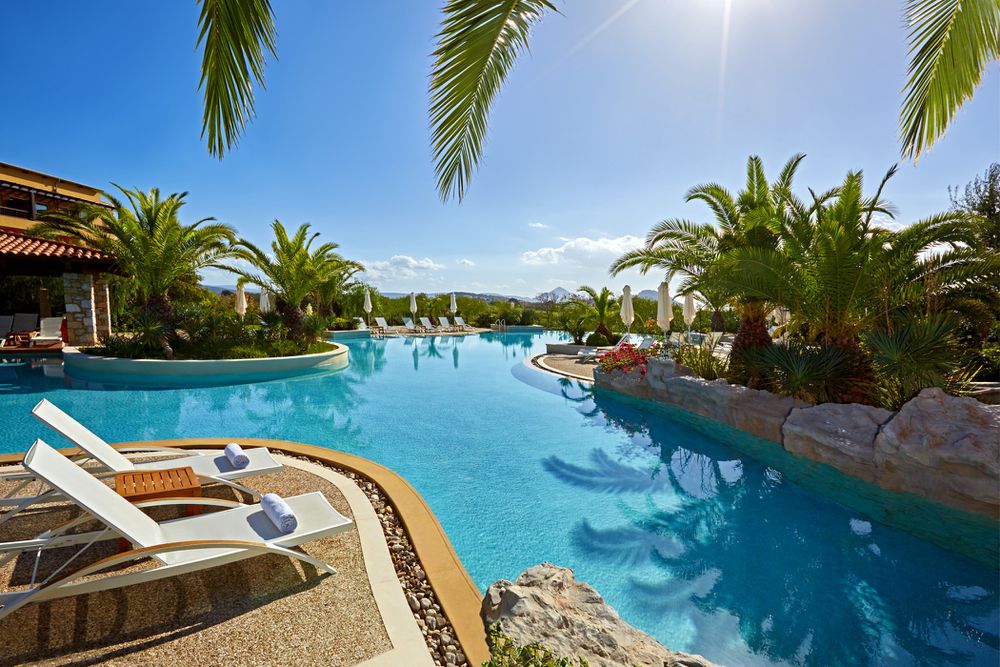 Grab your favorite book and allow the glistening sun to kiss your skin.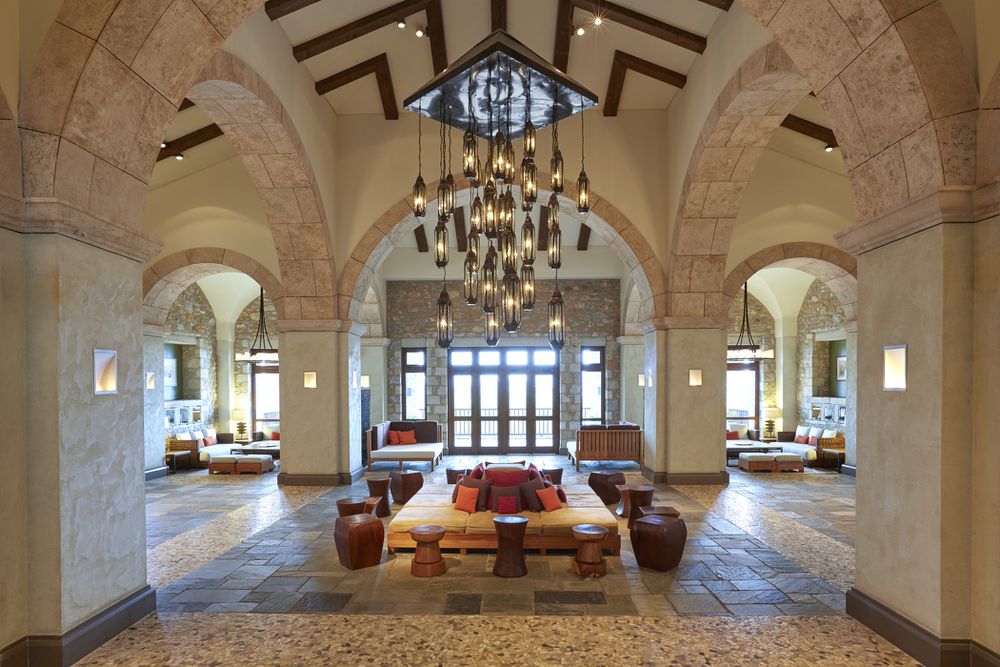 The spacious lobby creates a unique atmosphere.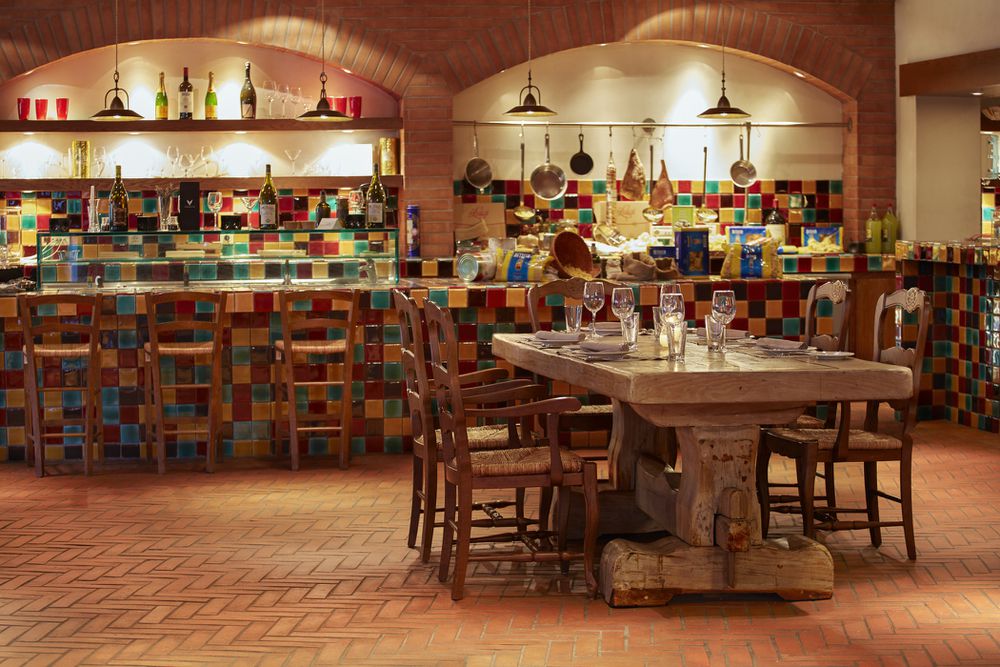 In the resort's many restaurants, you can savor first-class culinary specialities.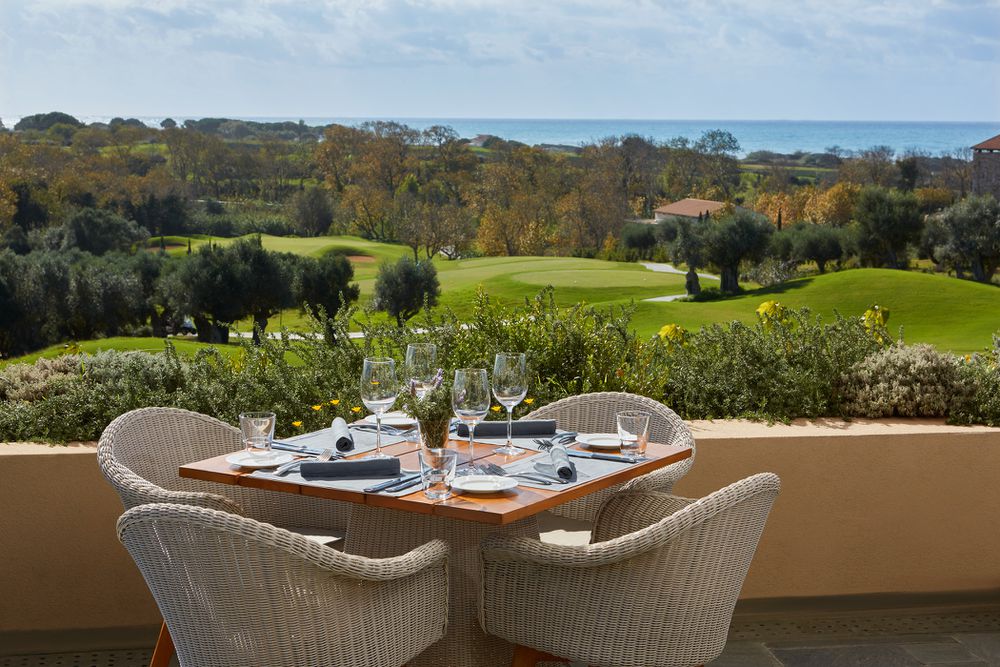 Flame serves excellent meat delicacies with herbs from the hotel's garden.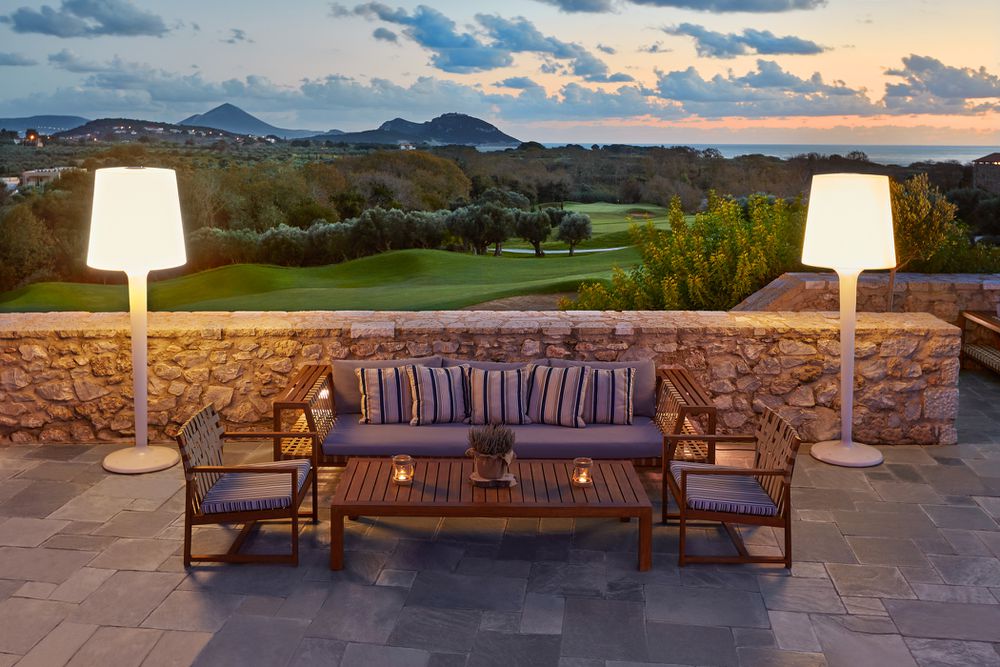 Round off the evening with a glass of wine in a fantastic setting.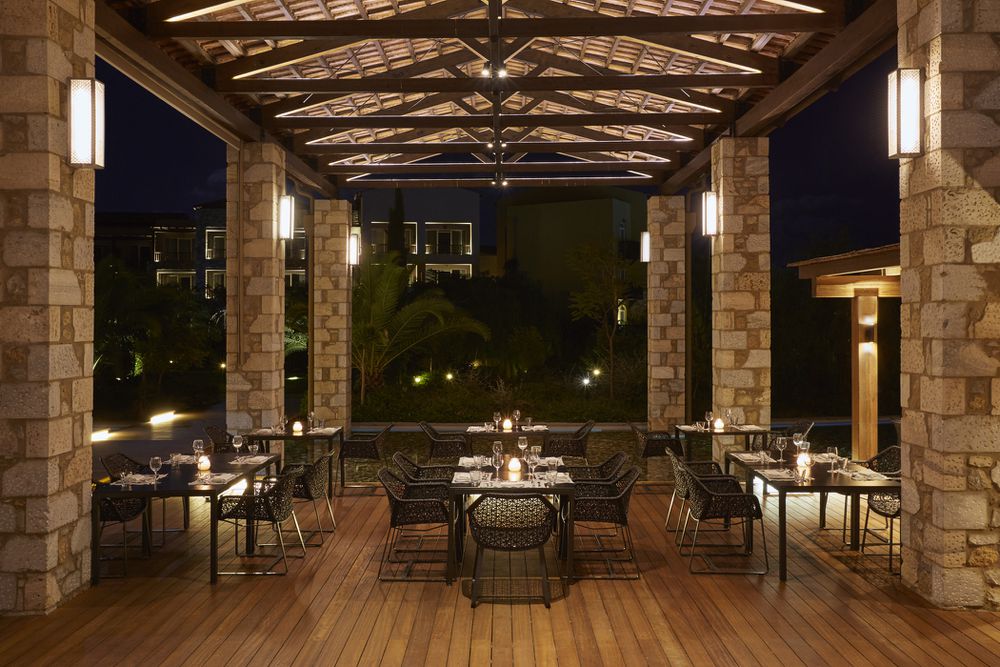 A large selection of international dishes awaits you at Morias.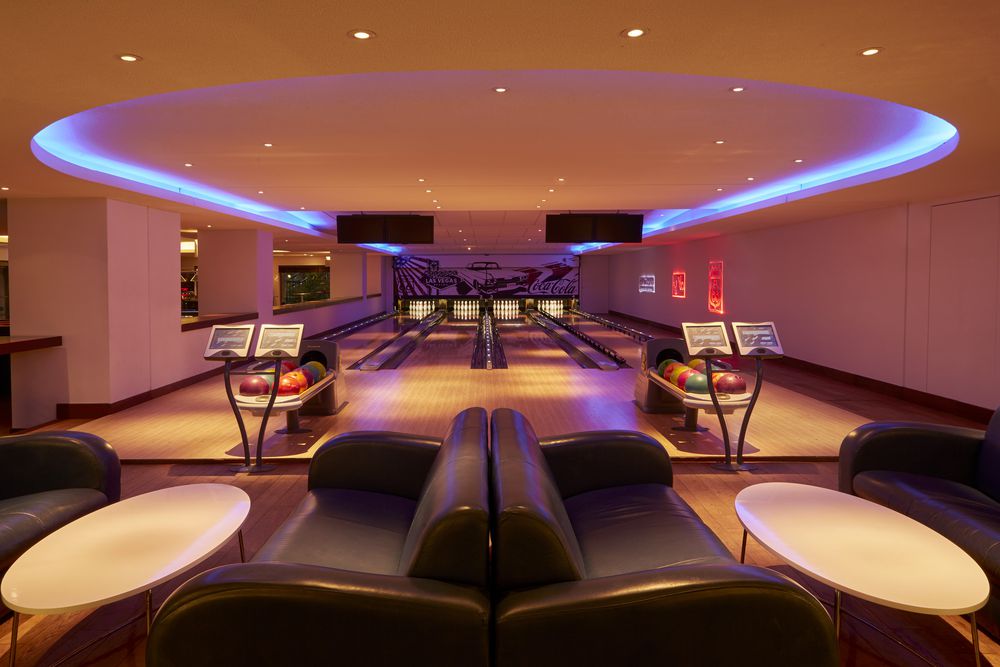 Whether young or old, The Westin Resort Costa Navarino offers an amusing bowling evening with the whole family.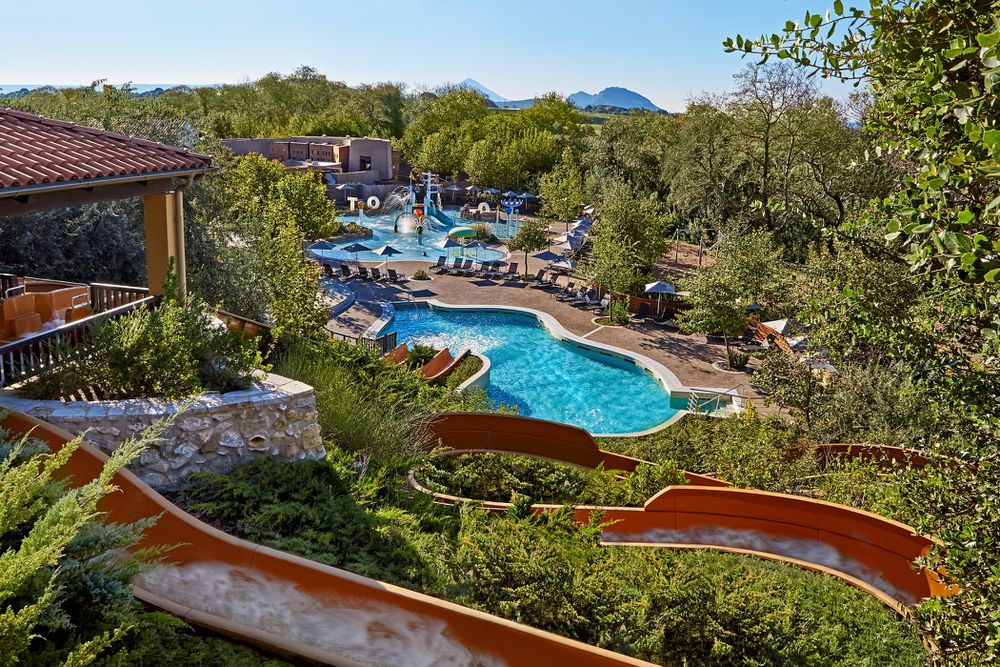 Check out the different water slides at the adventurous Aqua Park!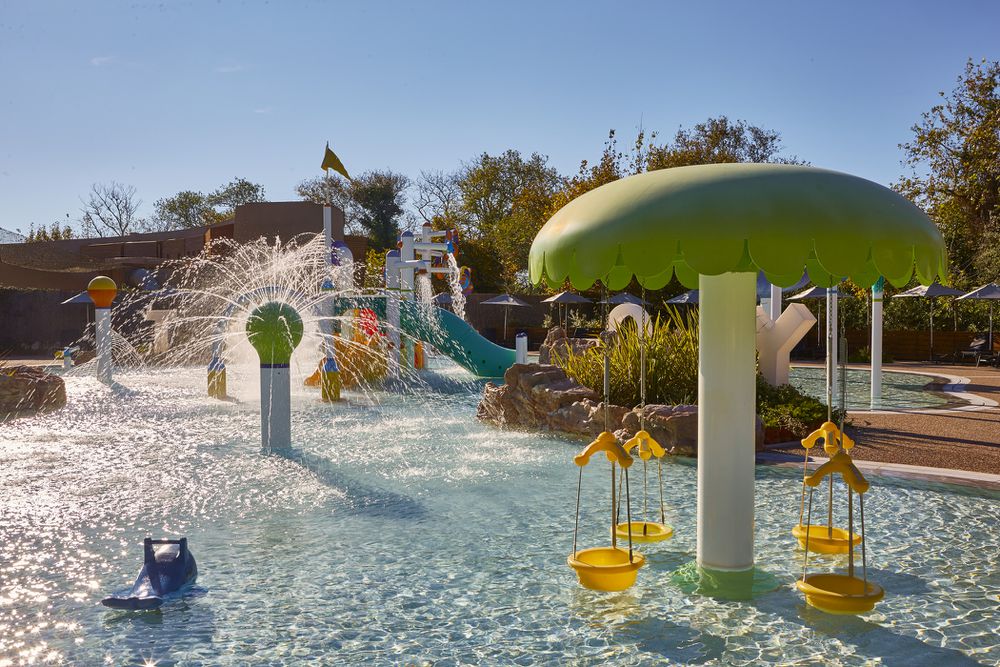 The little ones will have unforgettable moments!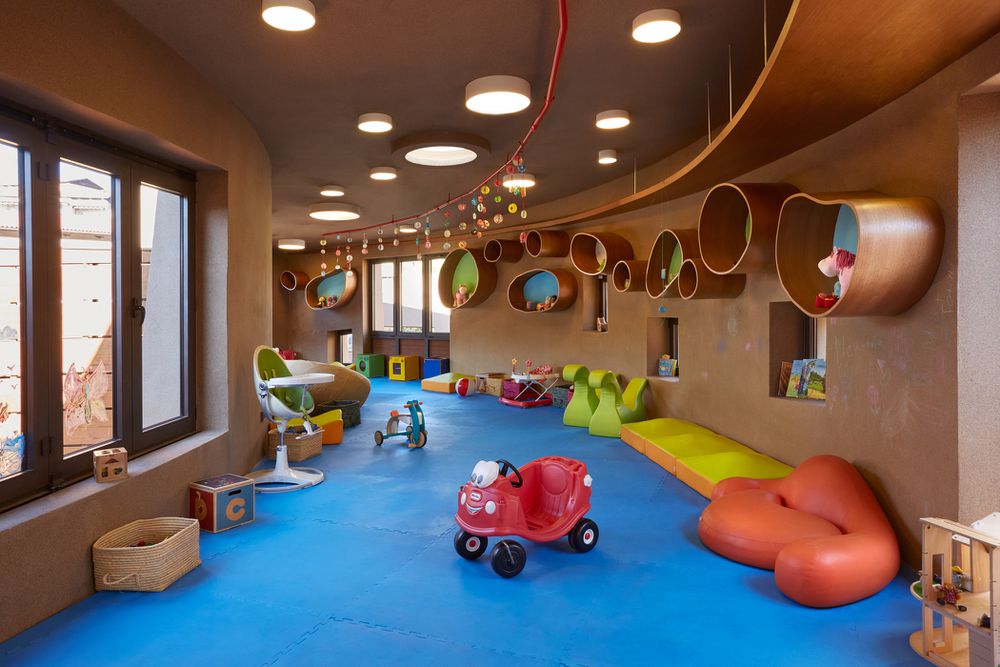 The Cocoon Kids Club offers care and supervision for your children.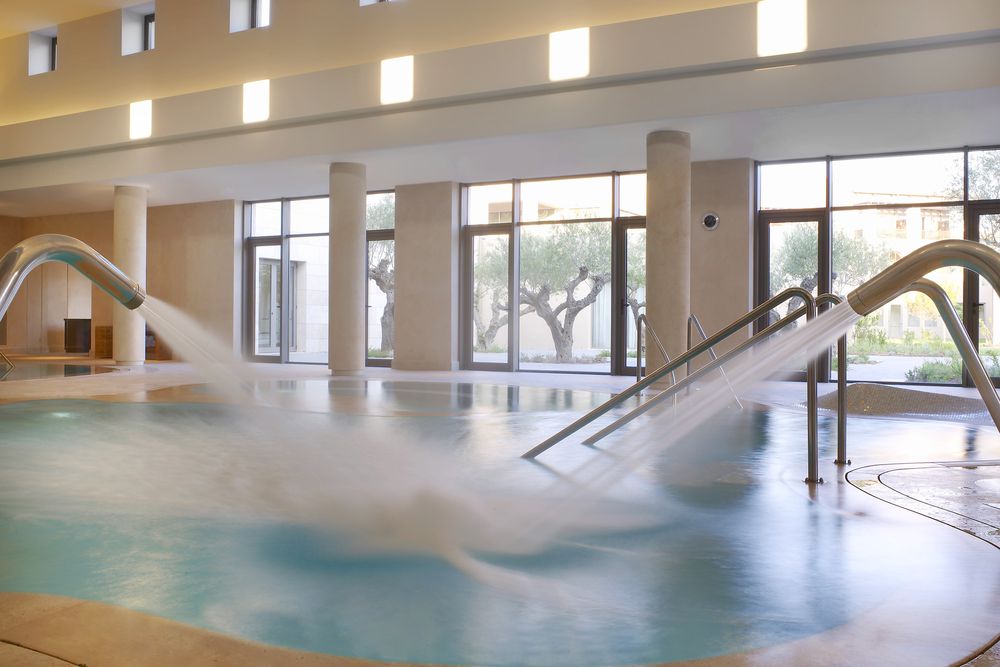 At the Anazoe Spa, you can simply relax and unwind. Hydrotherapies, floating pools, and a wide range of massages await you.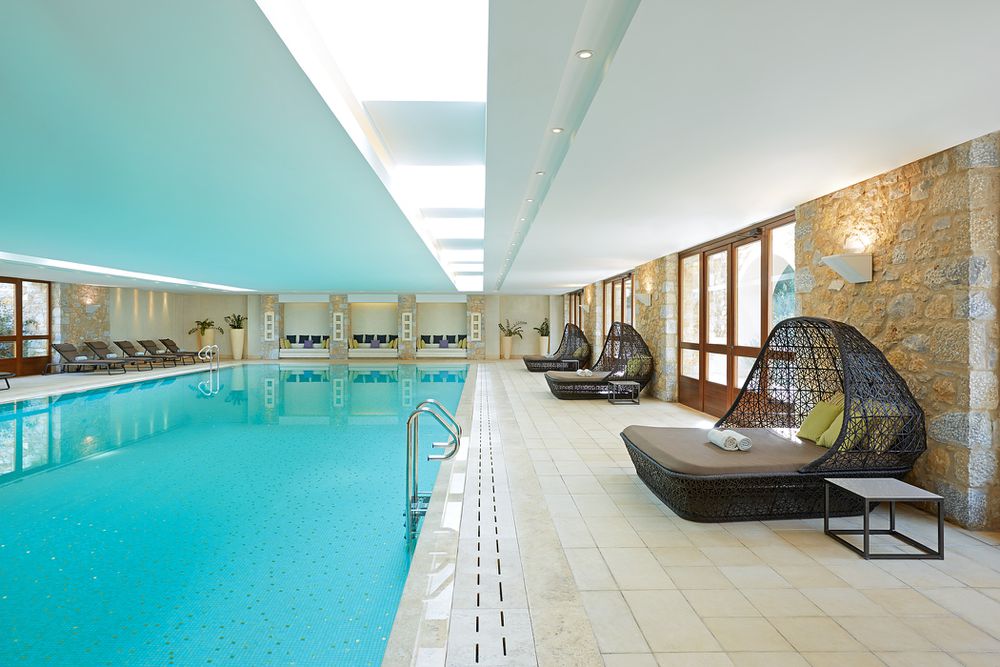 Treat yourself to a break at the Anazoe Spa.