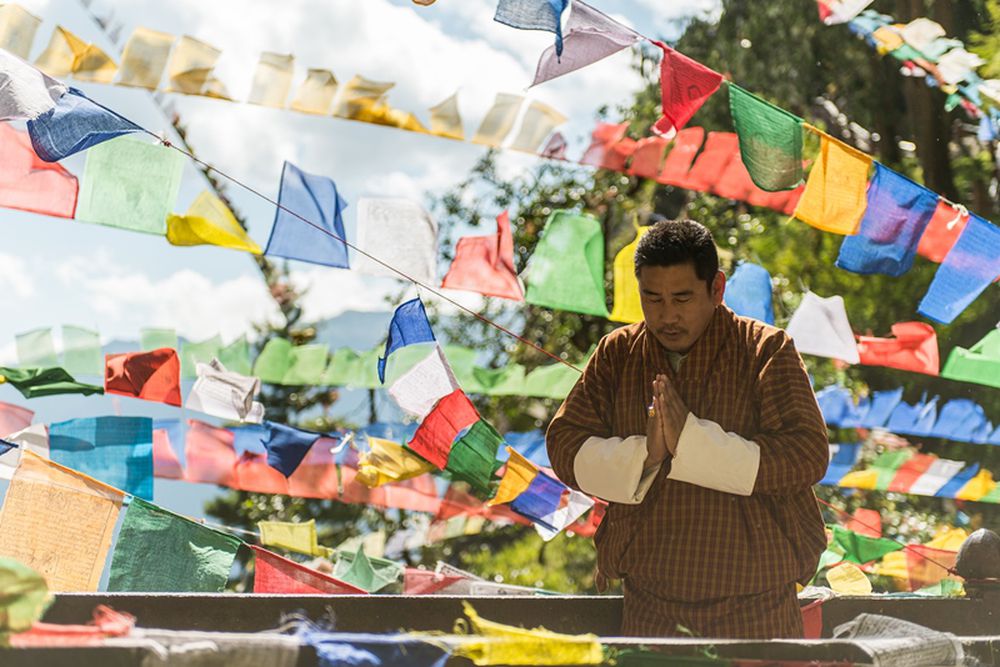 Visit the magical kingdoms of Bhutan and Nepal with itravel. Image: Marko Roth Productions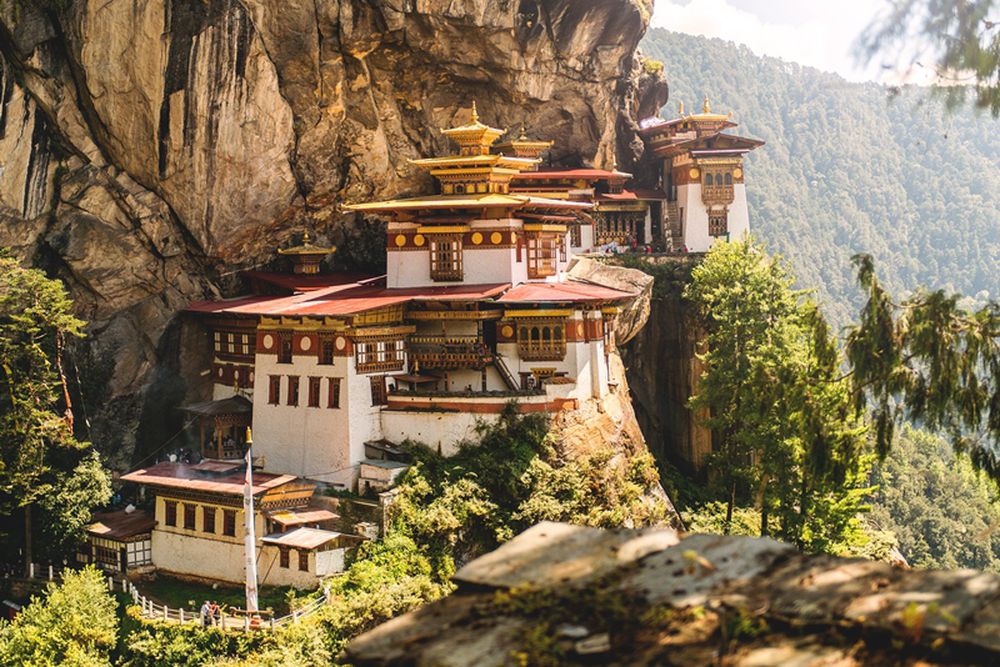 An absolute must for any Bhutan trip: the world-famous Tiger's Nest. Image: Marko Roth Productions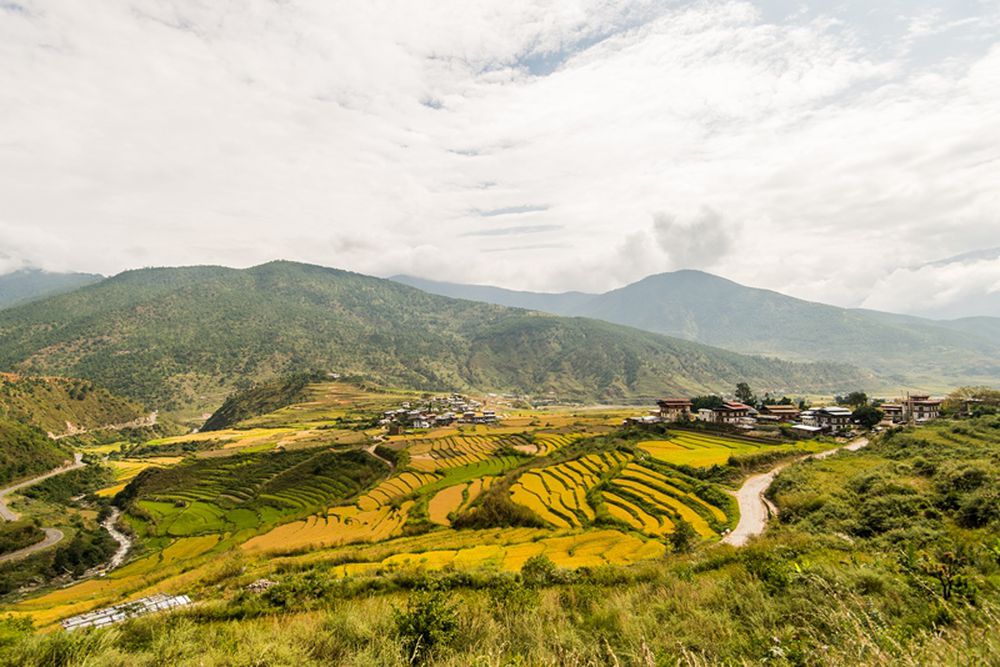 Picturesque valleys, lush green rice fields, and lush hills - nature shows itself at its best during your adventure. Image: Marko Roth Productions
Pure adrenaline rushes during this exciting rafting tour on the popular Trishuli River. Image: Marko Roth Productions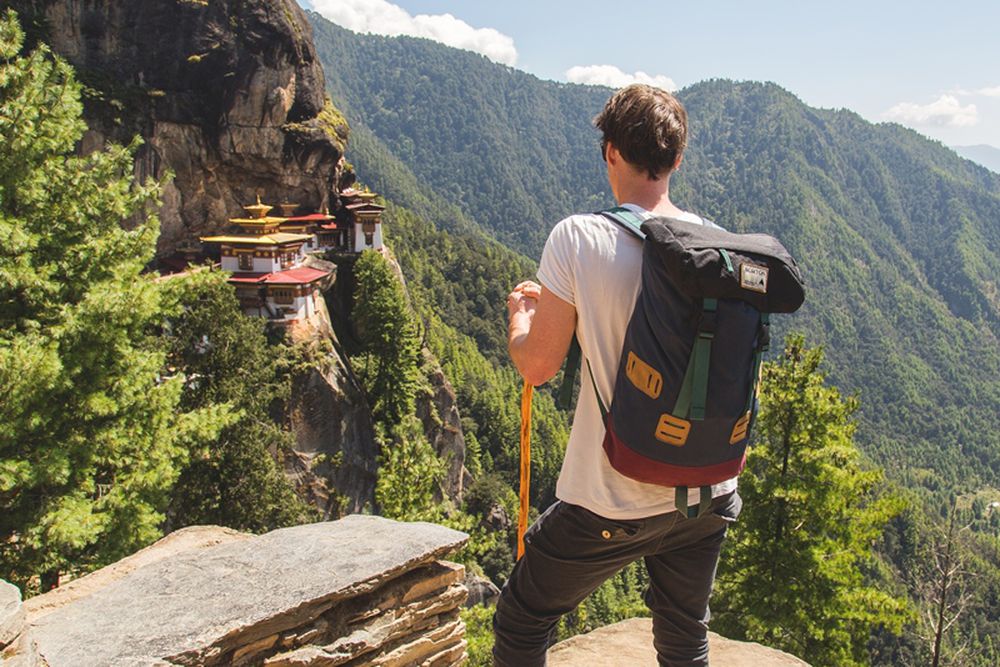 You did it! The 3120-meter climb offers a fantastic view of the world-famous Tiger's Nest. Image: Marko Roth Productions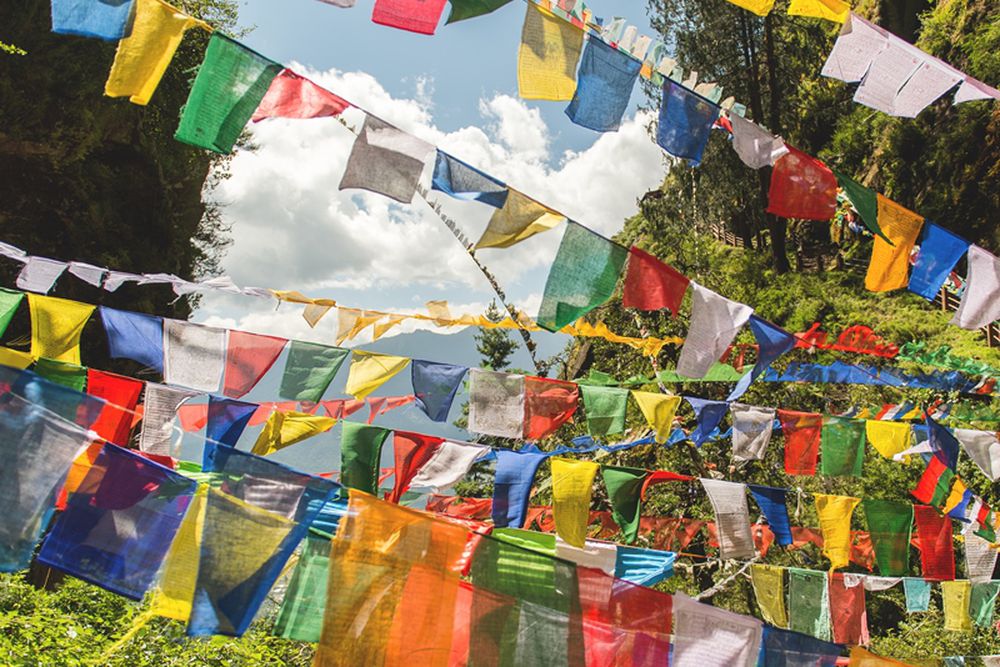 Countless colorful prayer flags adorn Bhutan's most popular attraction. Image: Marko Roth Productions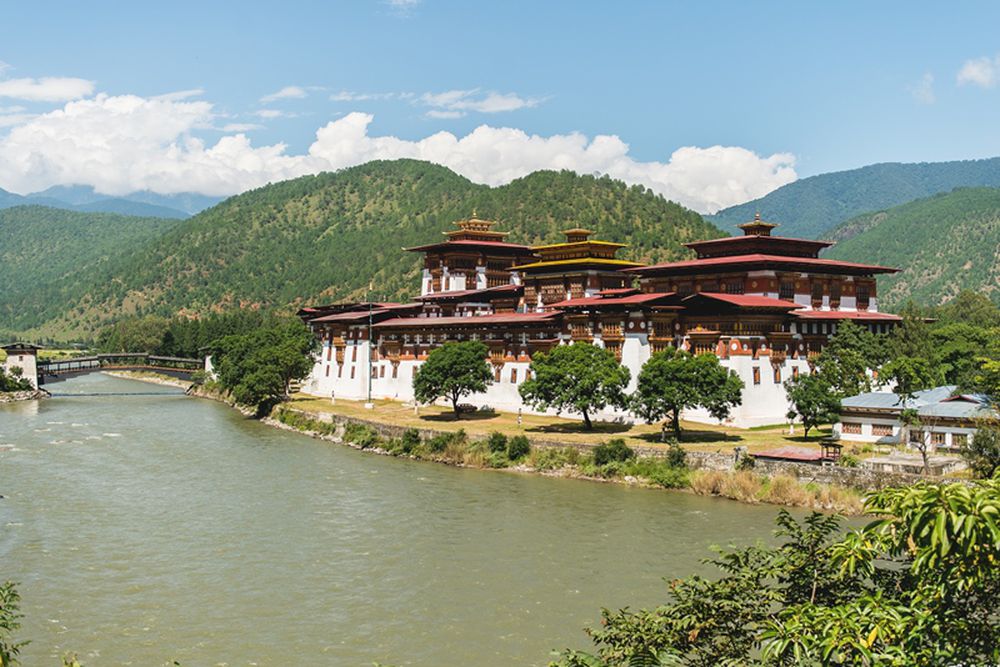 When you arrive in Punakha, visit the majestic Punakha Dzong. Image: Marko Roth Productions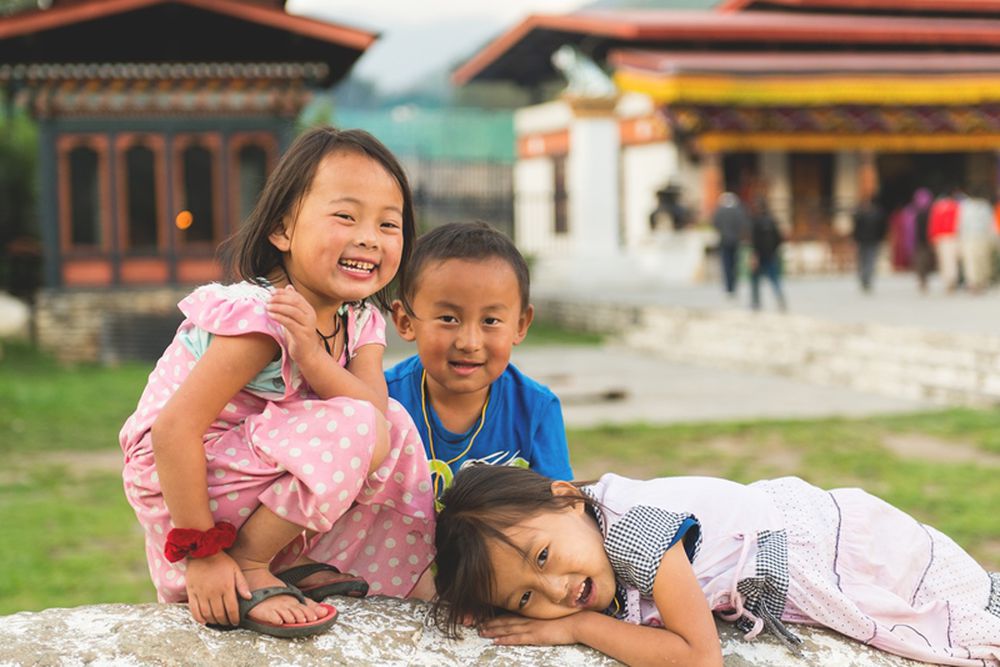 Meet the loving locals! Image: Marko Roth Productions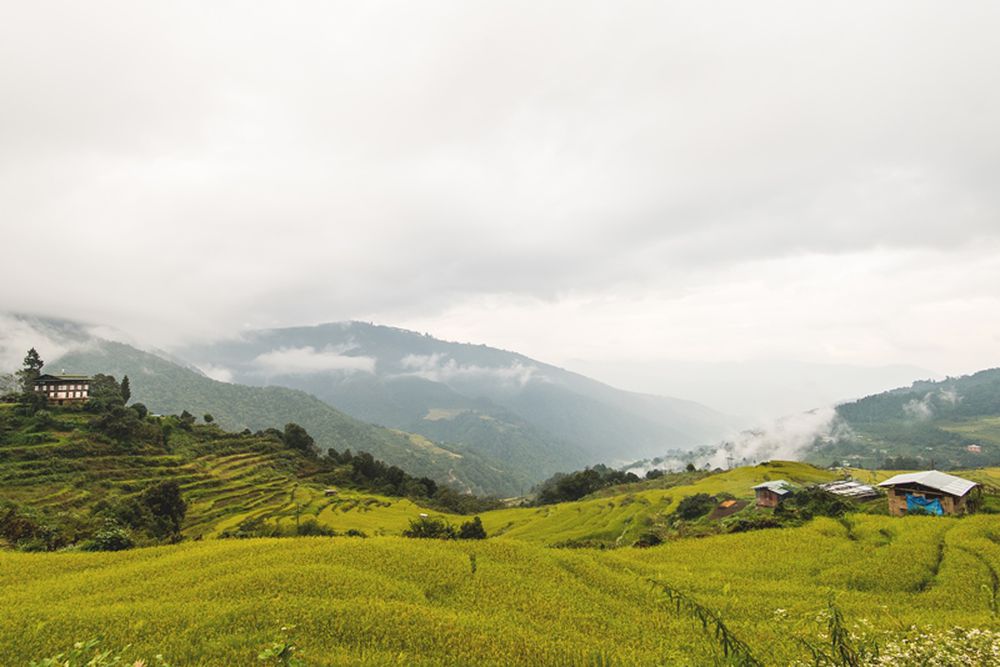 Relish this spectacular view of the Punakha Valley and capture this dreamlike panorama for eternity. Image: Marko Roth Productions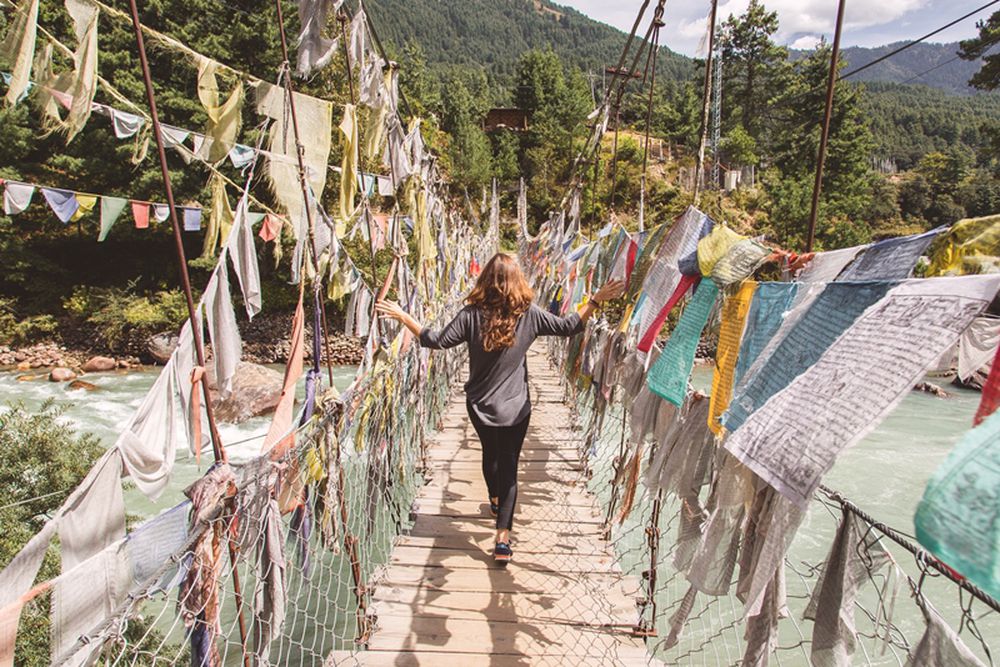 Far away from mass tourism, you'll experience unforgettable moments in the hidden kingdom of Bhutan. Image: Marko Roth Productions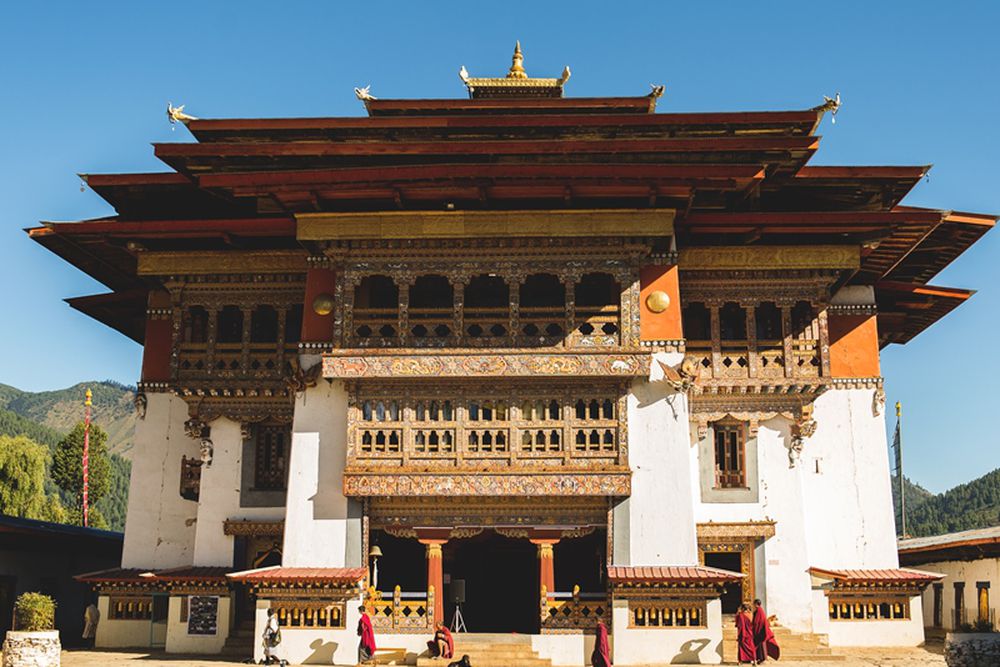 Immerse yourself in a magical world! Are you ready for an adventure of a lifetime? Image: Marko Roth Productions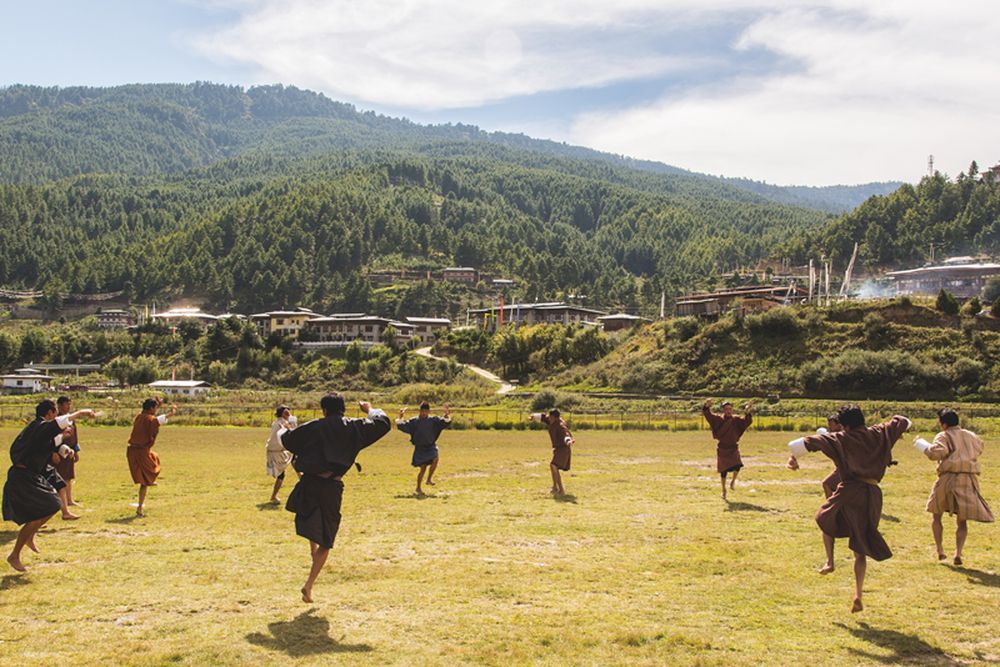 Experience the everyday life of the locals. Image: Marko Roth Productions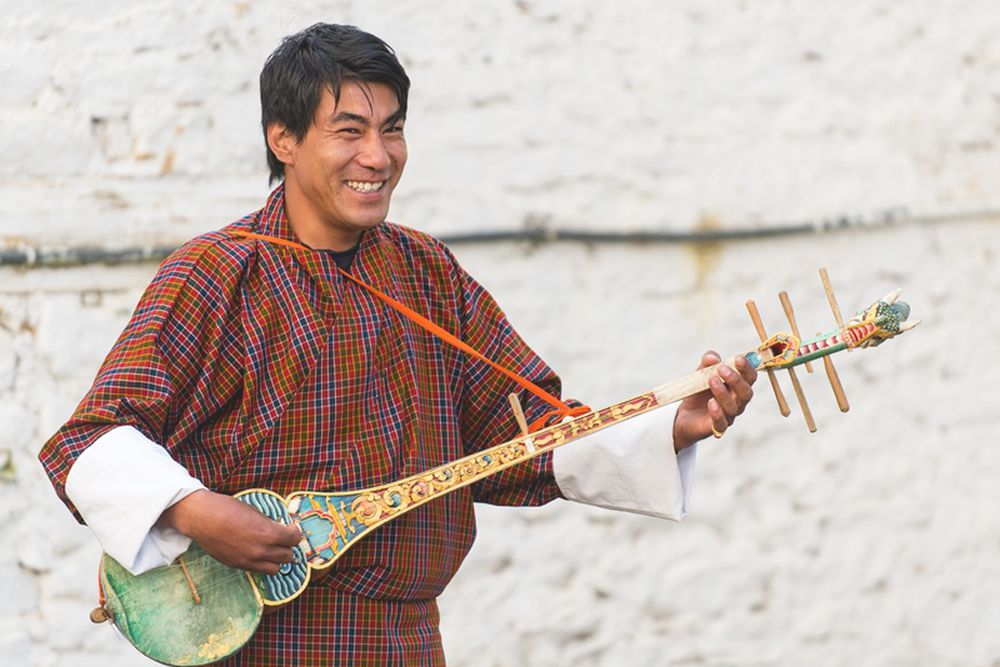 Whether you're in Bhutan or Nepal, you'll meet friendly people everywhere. Image: Marko Roth Productions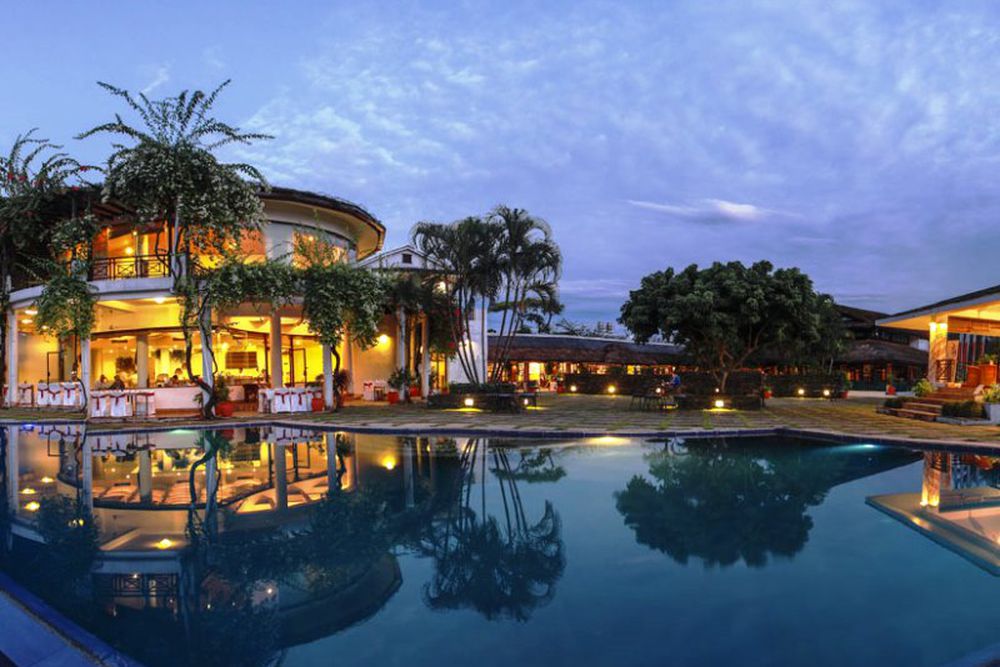 Your first accommodation in Nepal is the luxurious Shangri-La Hotel & Resort in Kathmandu.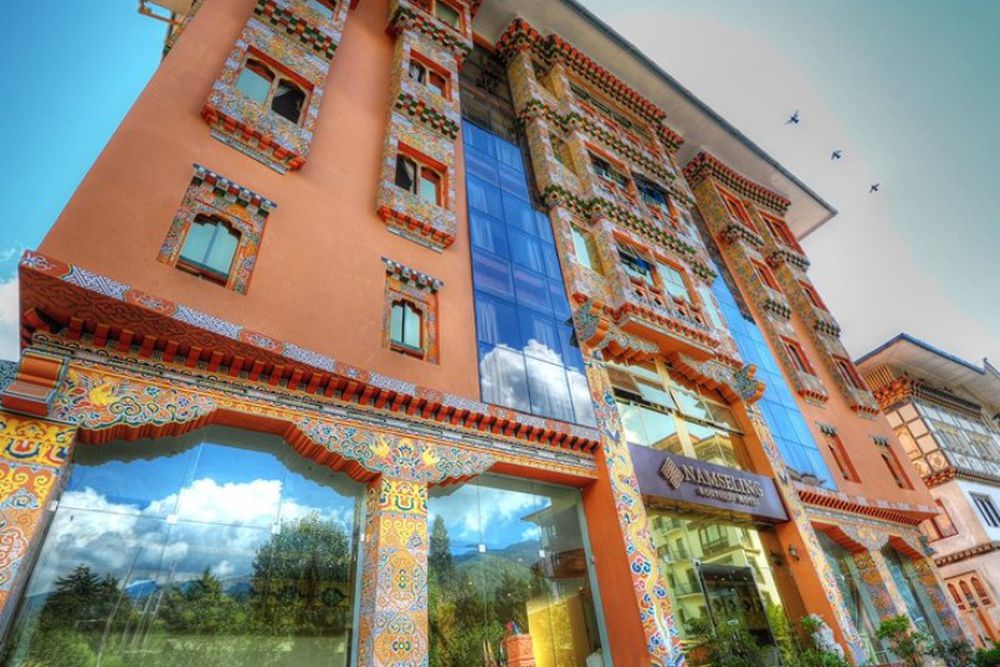 In Thimphu, the charming Namesling Boutique Hotel awaits you.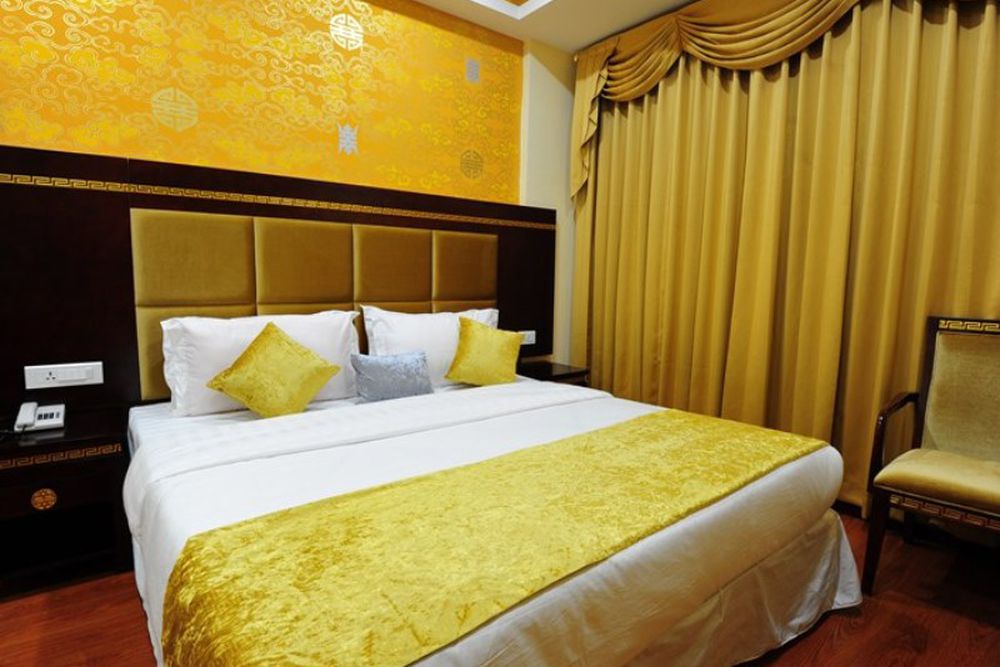 After an eventful day of adventures, you can relax in your traditionally furnished room.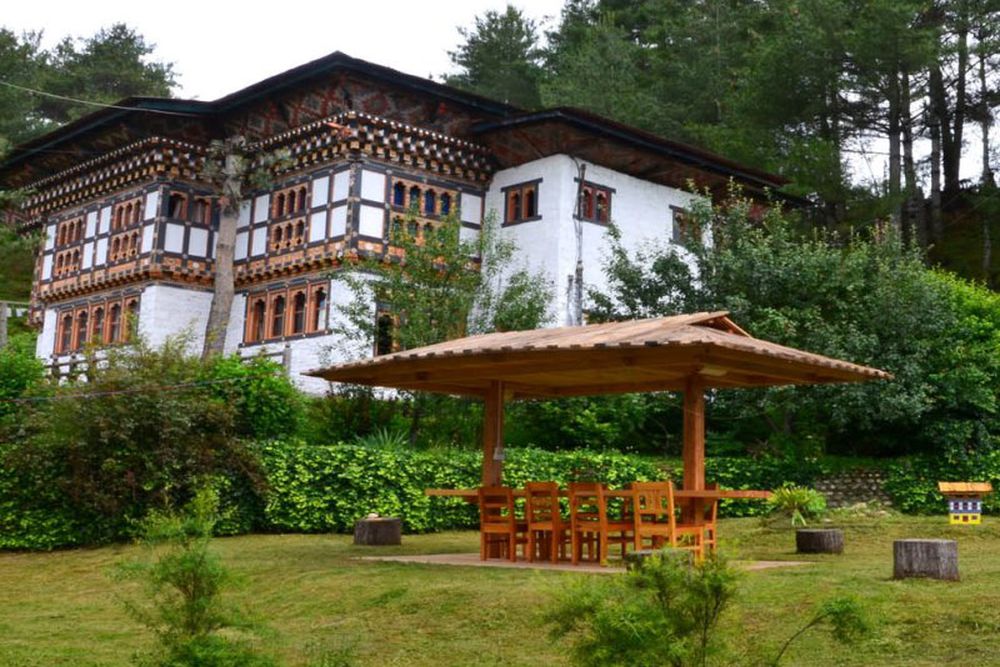 Rinchenling Lodge nestles in a picturesque garden and is an ideal accommodation for discovery tours and relaxing moments.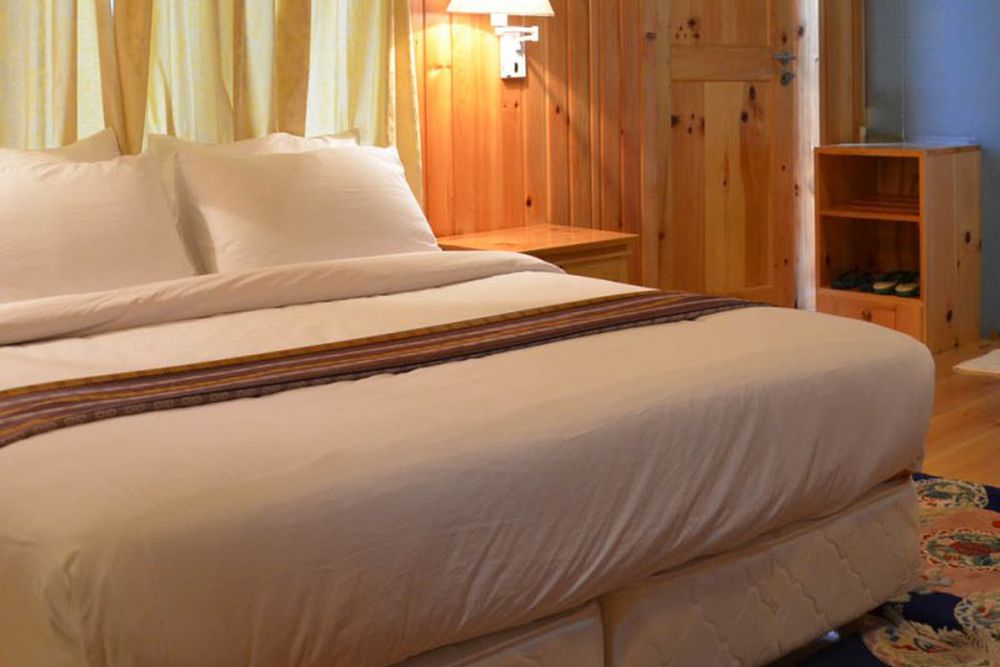 Traditional architecture meets modern design in the 30 spacious rooms.