Wildwaters Lodge is nestled in a lush green rainforest in the middle of the Nile.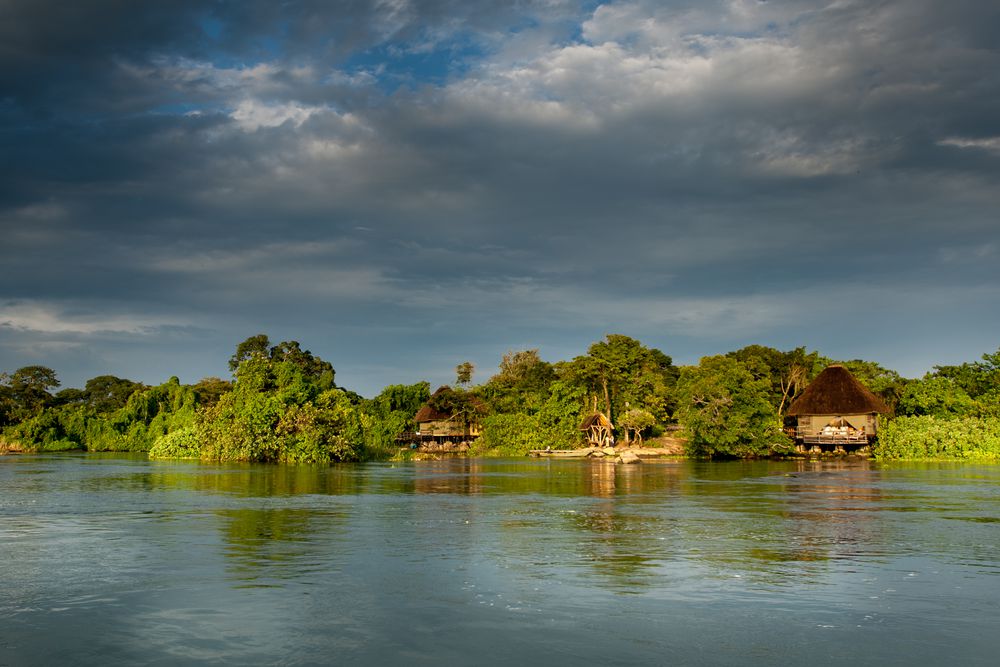 Spend days full of relaxation and adrenaline here.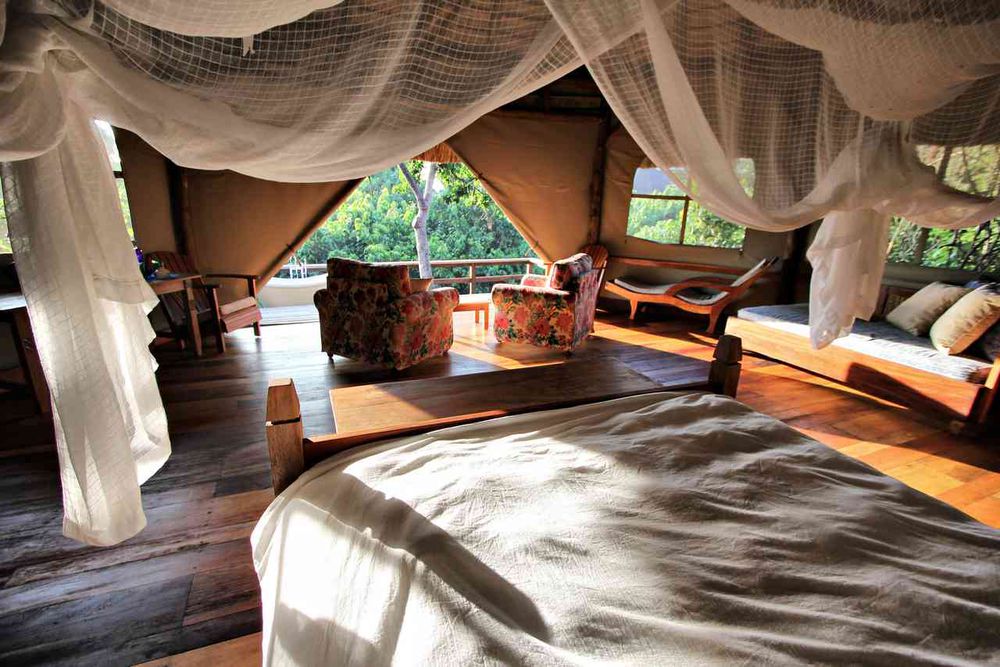 From your dreamlike chalet you can watch and listen to the roaring Nile.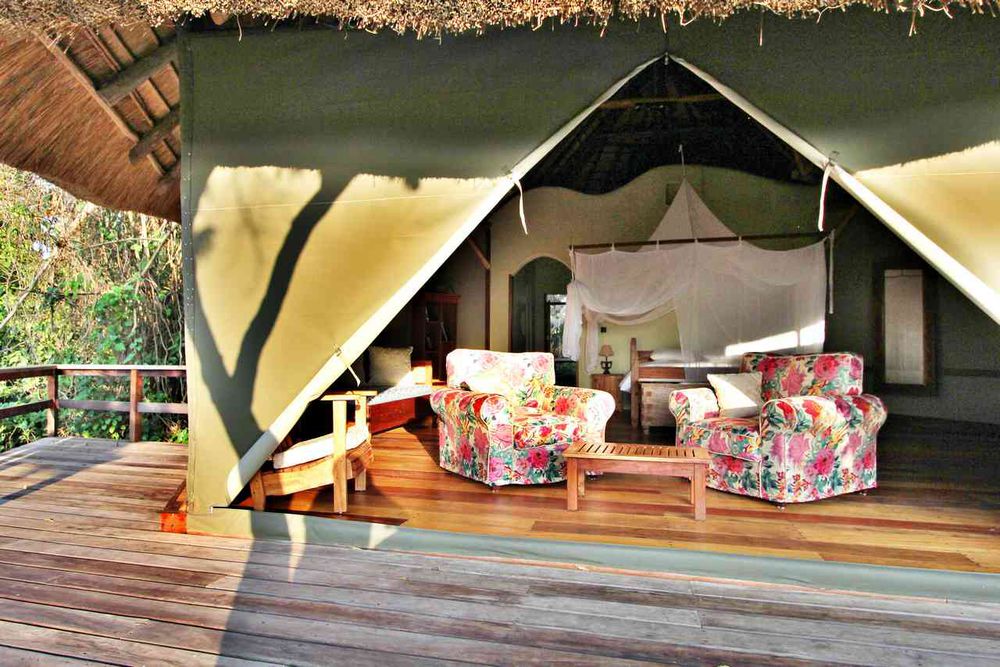 Get into the armchair and put your feet up.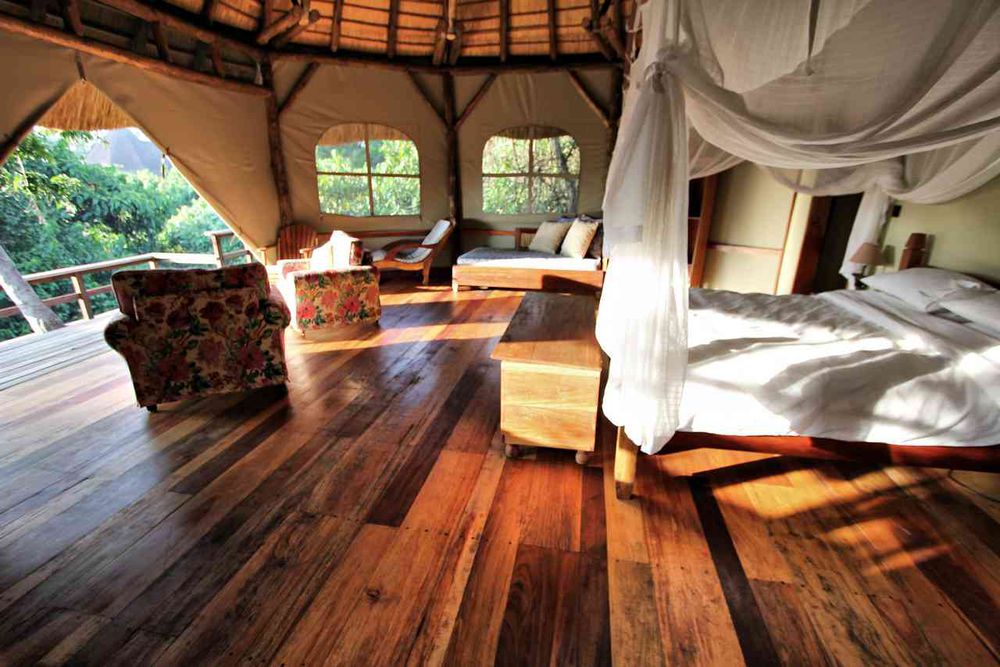 The lodge has a total of ten stand-alone suites in tent form with reed roofs.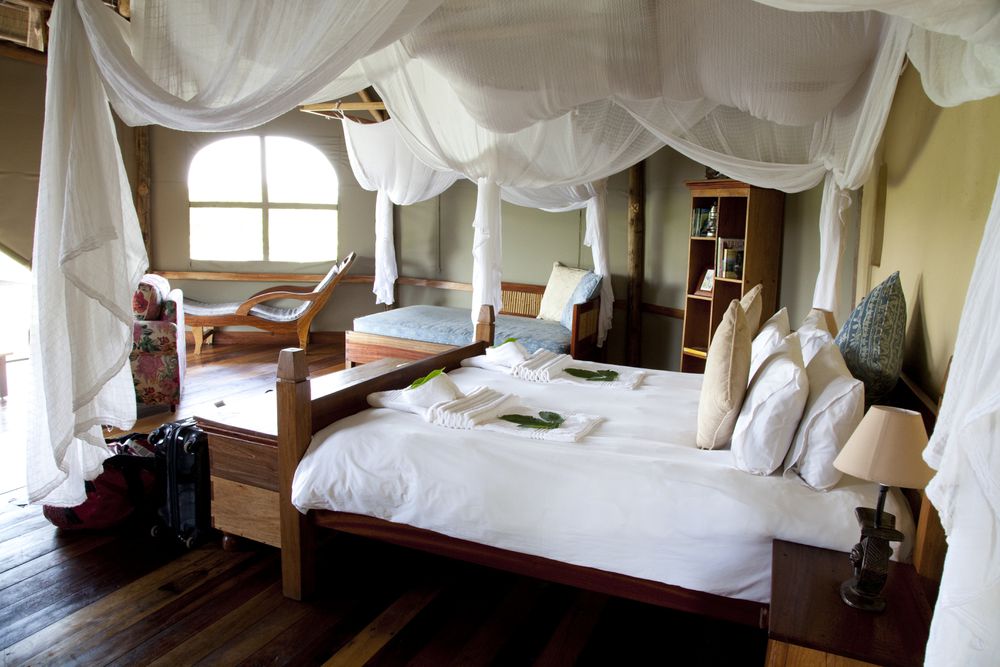 The chalets are modern and furnished in African style.
The natural pool invites you to cool down.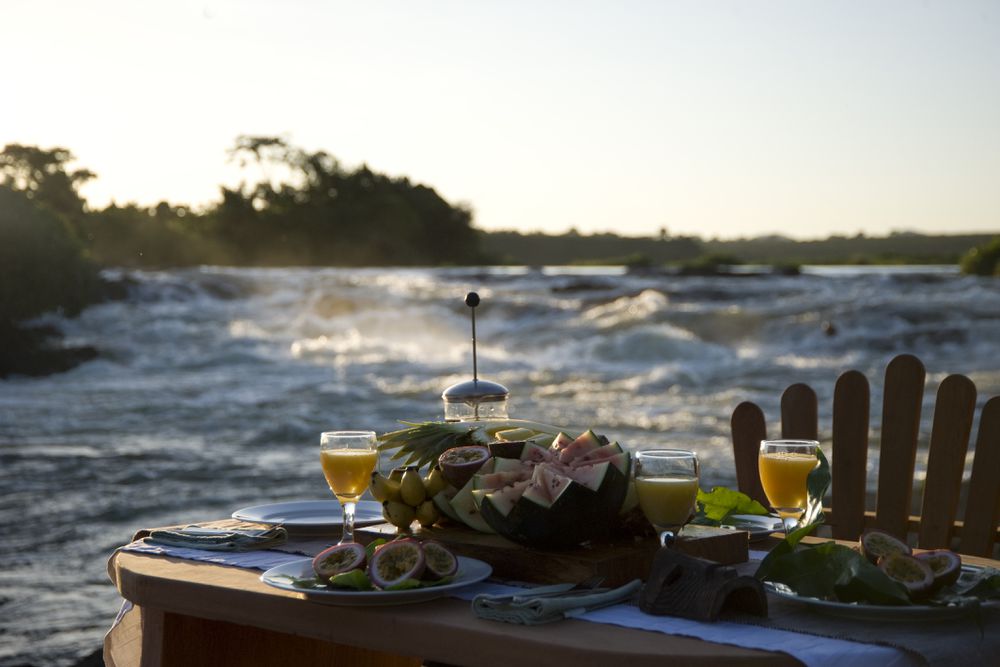 How about breakfast very early in the morning with a view of the Nile?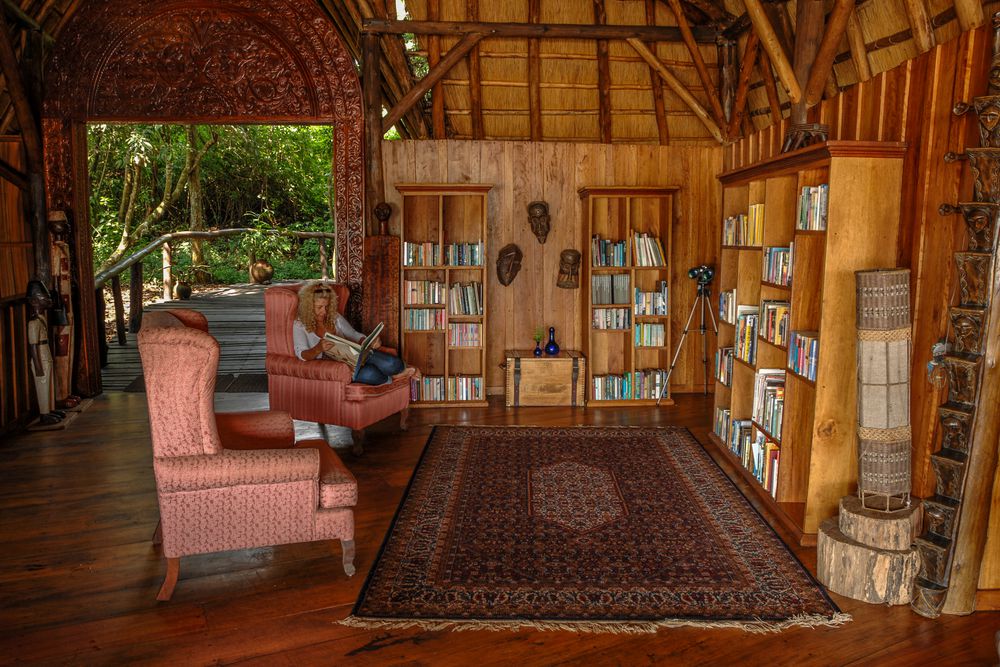 You can relax with a book in the library.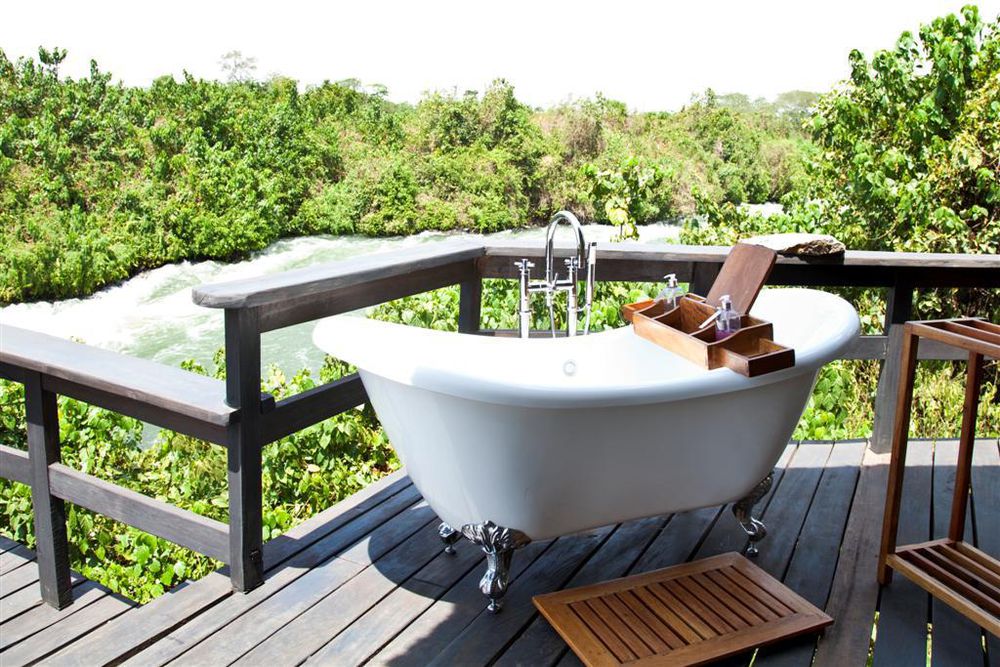 You can only get a bath like this at Wildwater Lodge.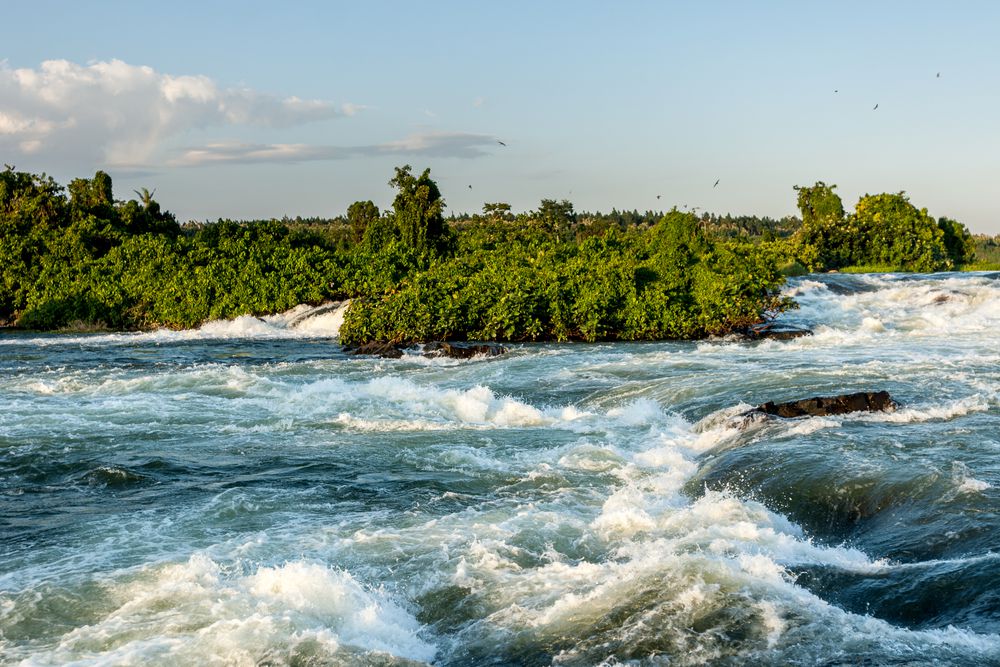 Did you know that the lodge is one of the best in Uganda?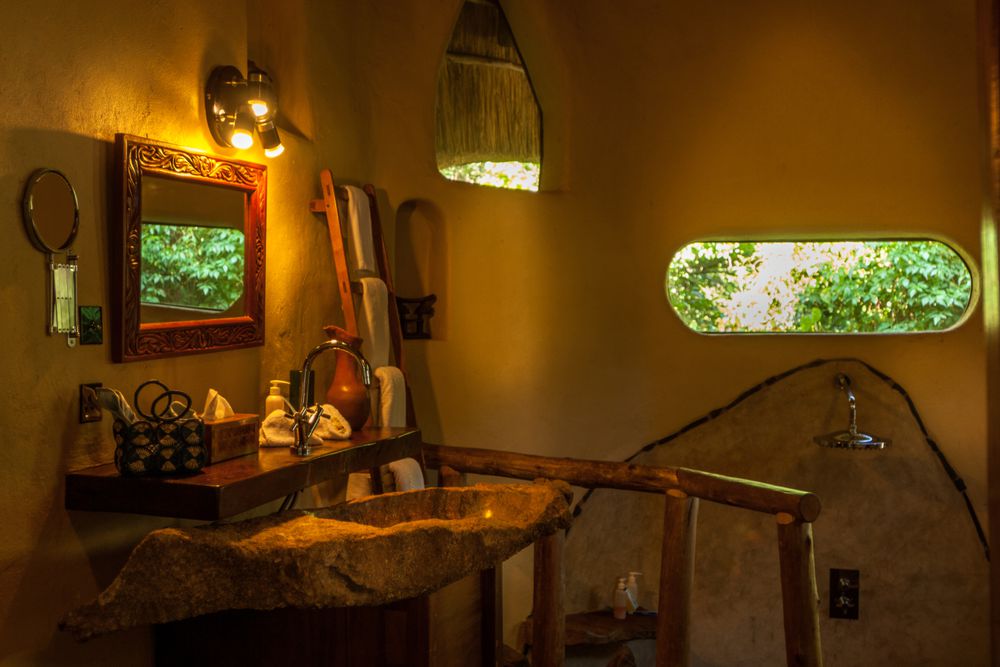 How beautiful is this bathroom?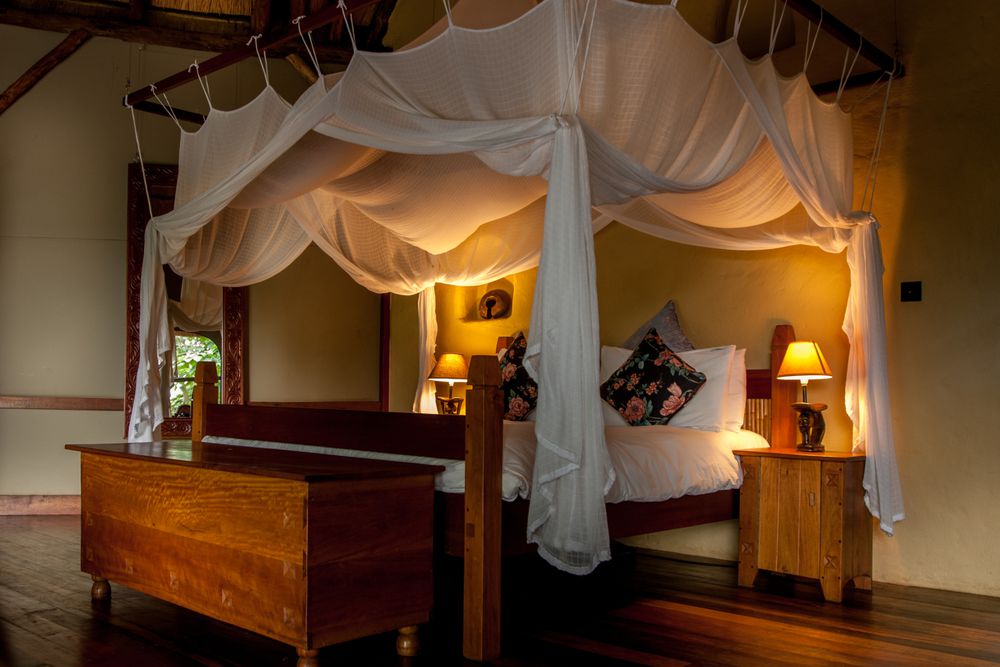 Beautiful dreams are guaranteed here.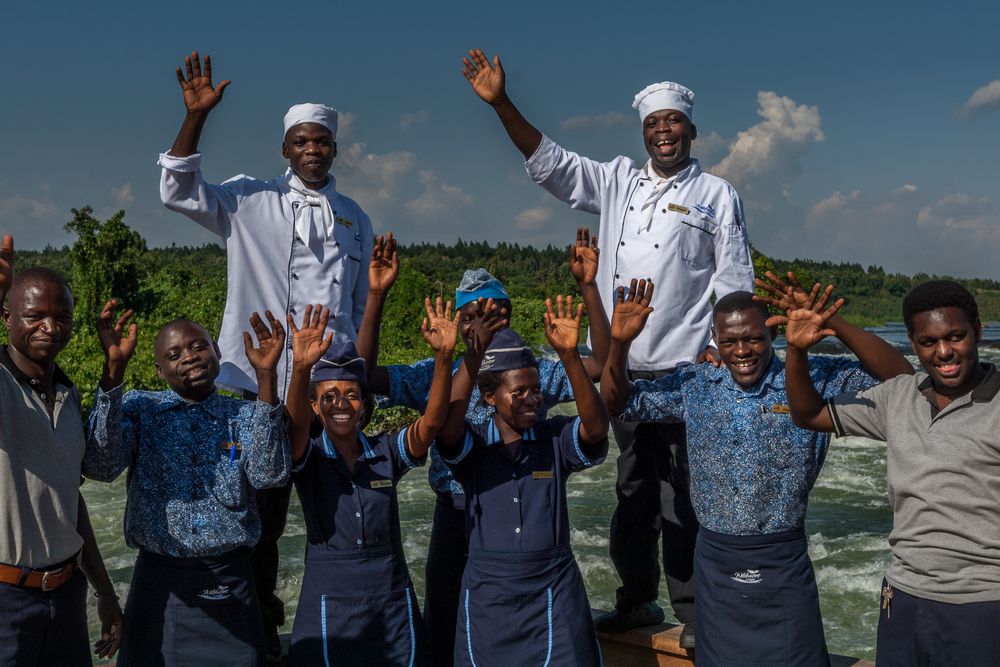 The crew is already waiting for your visit. Courteous service is of course a matter of course.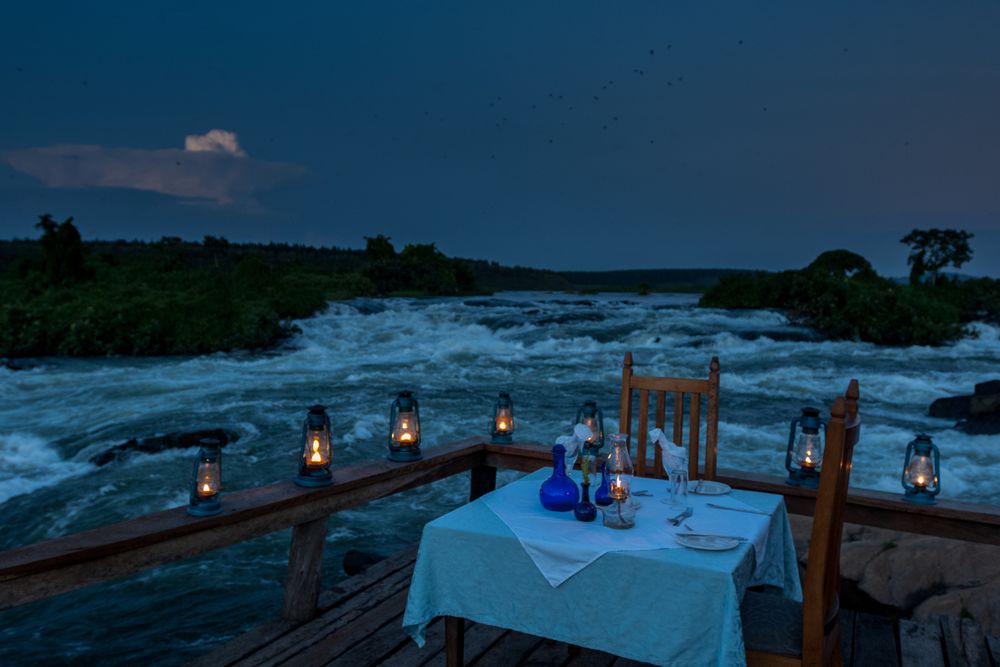 Dinner at dusk right by the river - it doesn't get much more romantic than that.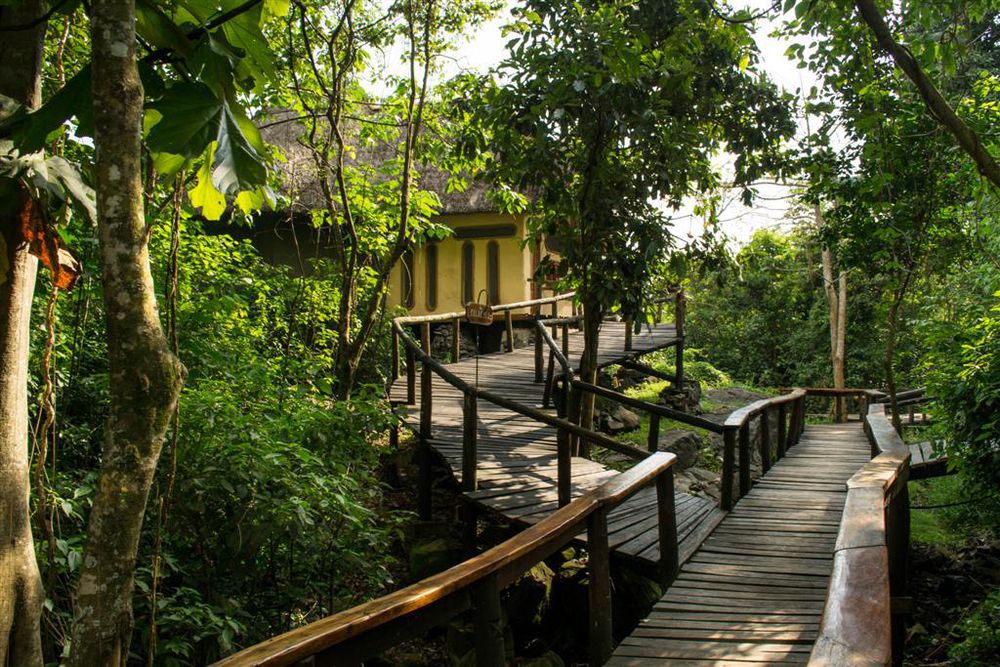 The chalets are connected to the bar, restaurant and the other houses by paths that run through the lush vegetation.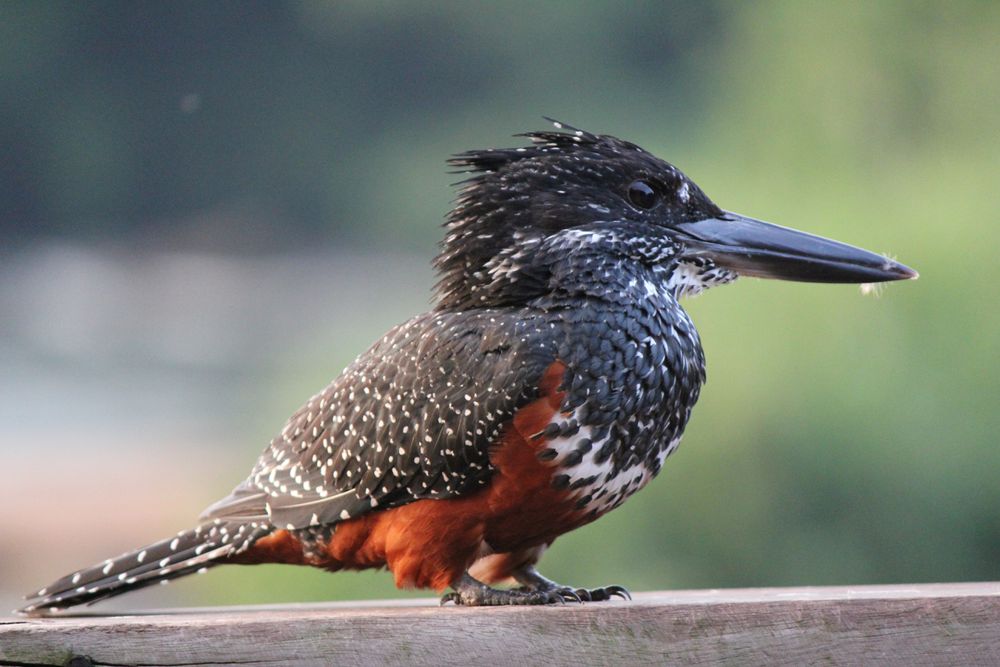 The area around the lodge has interesting bird life to offer.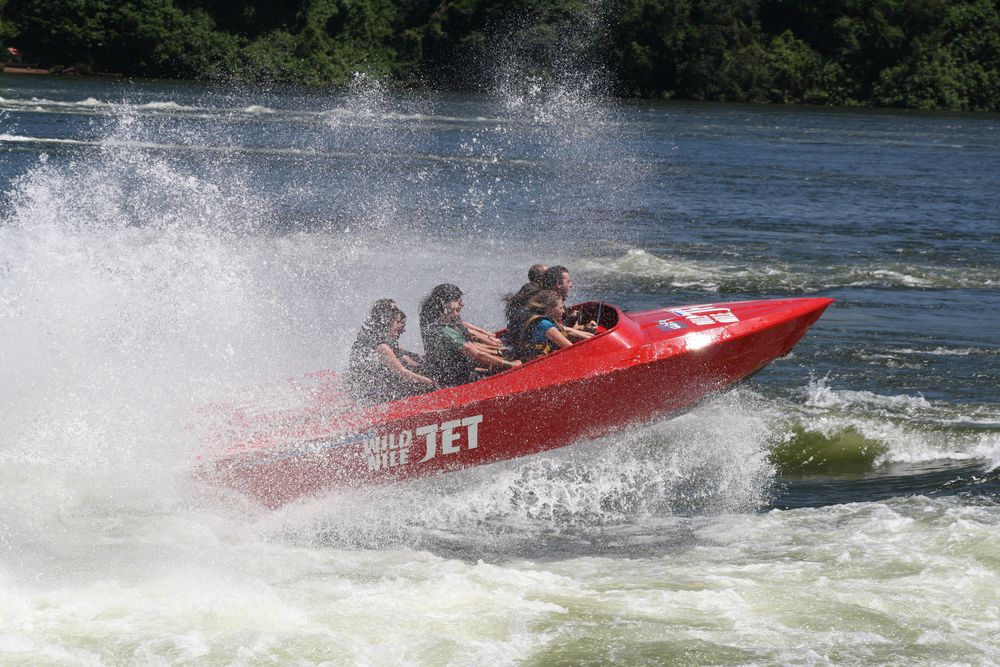 Wildwater Lodge has more to offer than romantic experiences.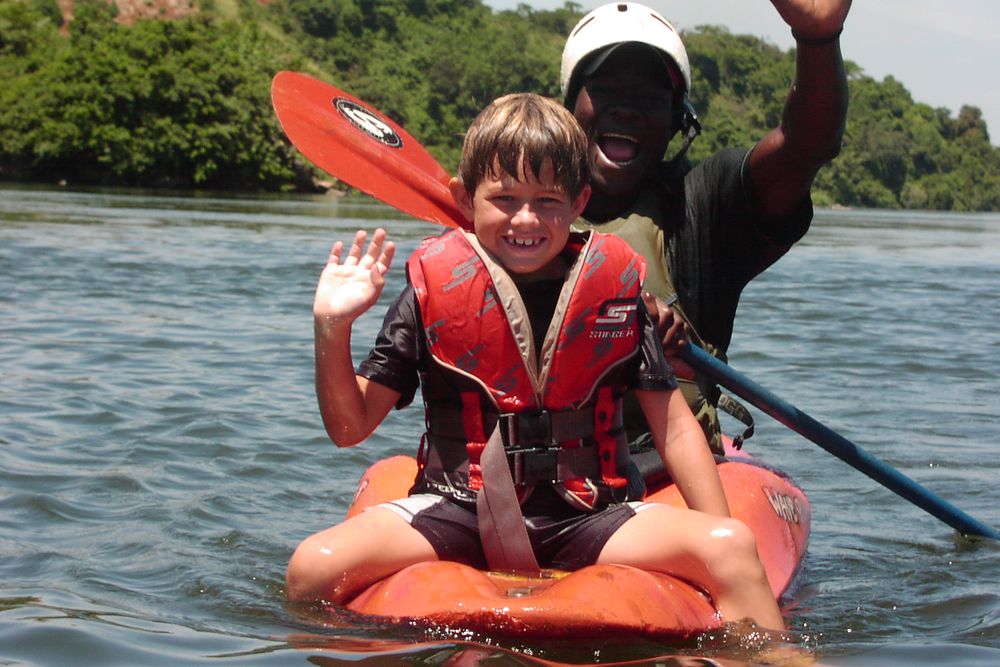 As the name suggests, here you can participate in adrenaline-pumping water sports activities.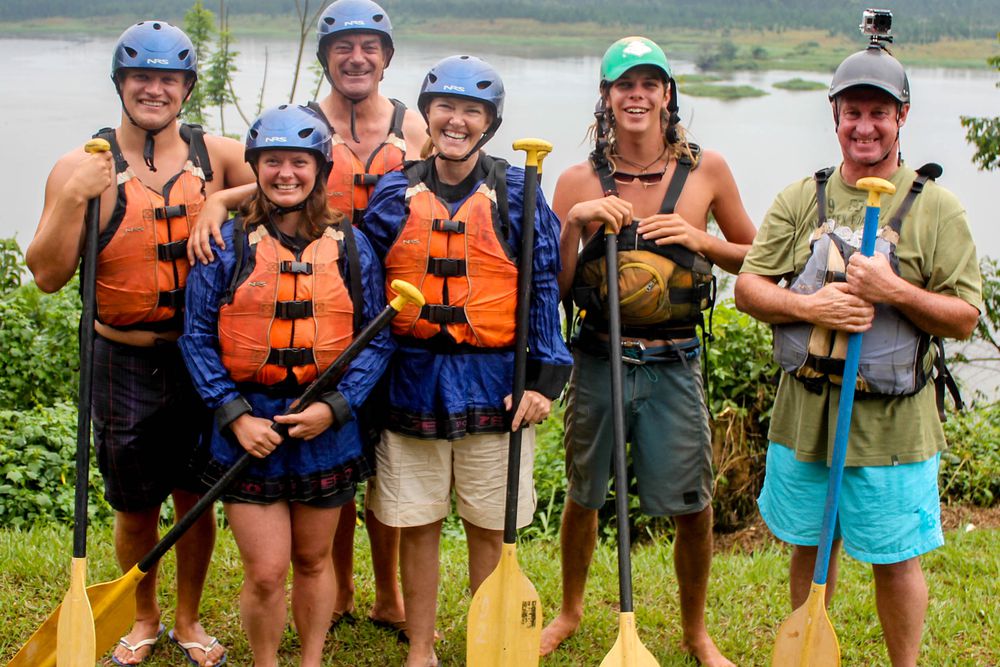 White Water Rafting or Bungee Jumping?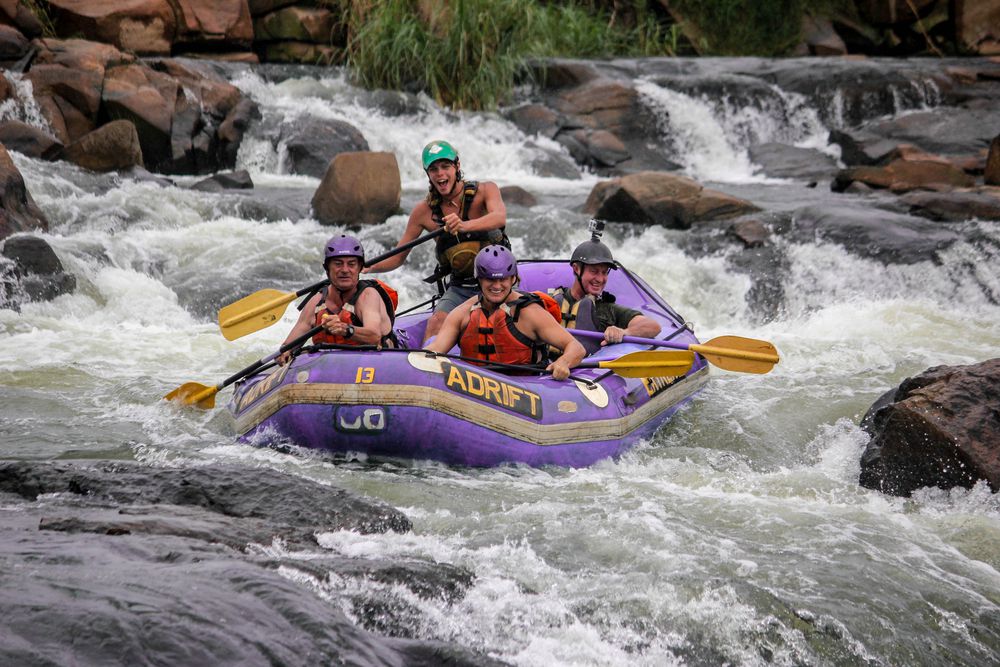 Whatever you choose...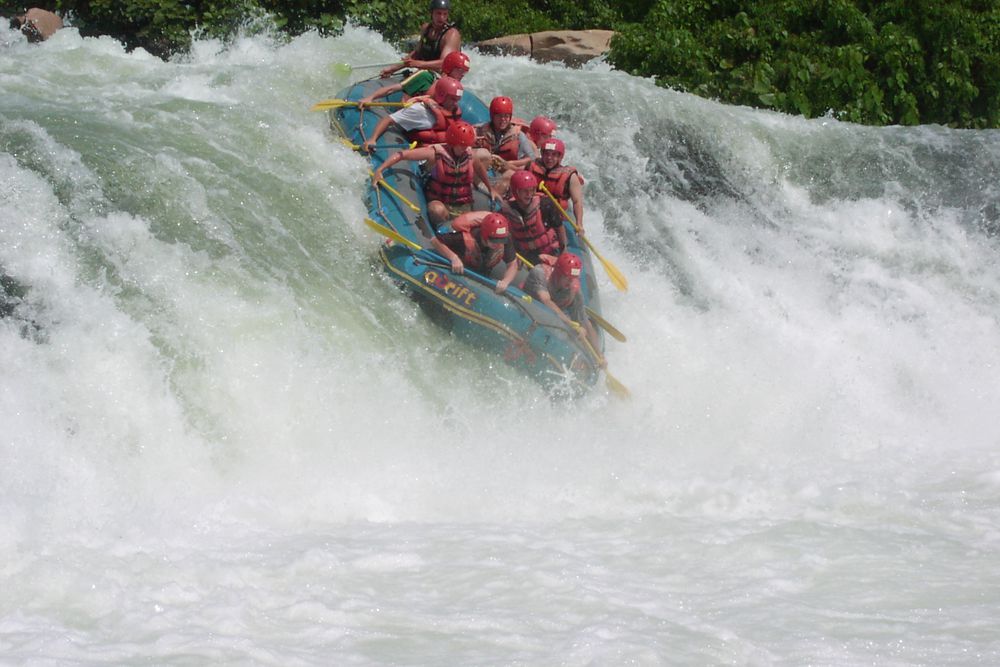 ... Courage and good nerves you need in any case!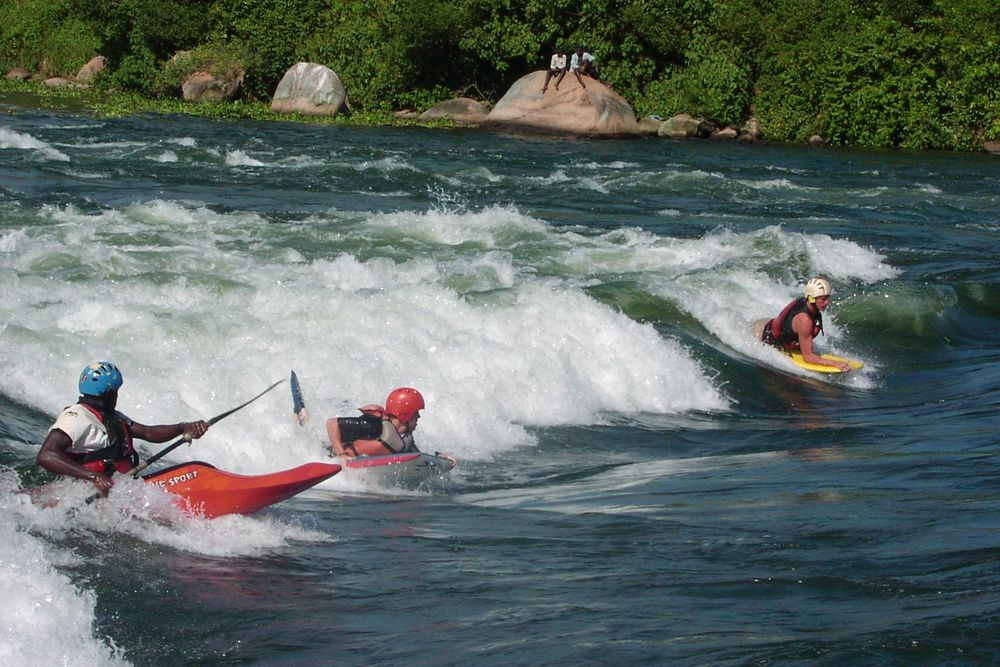 You will be rewarded with lots of action, fun and an unforgettable experience.