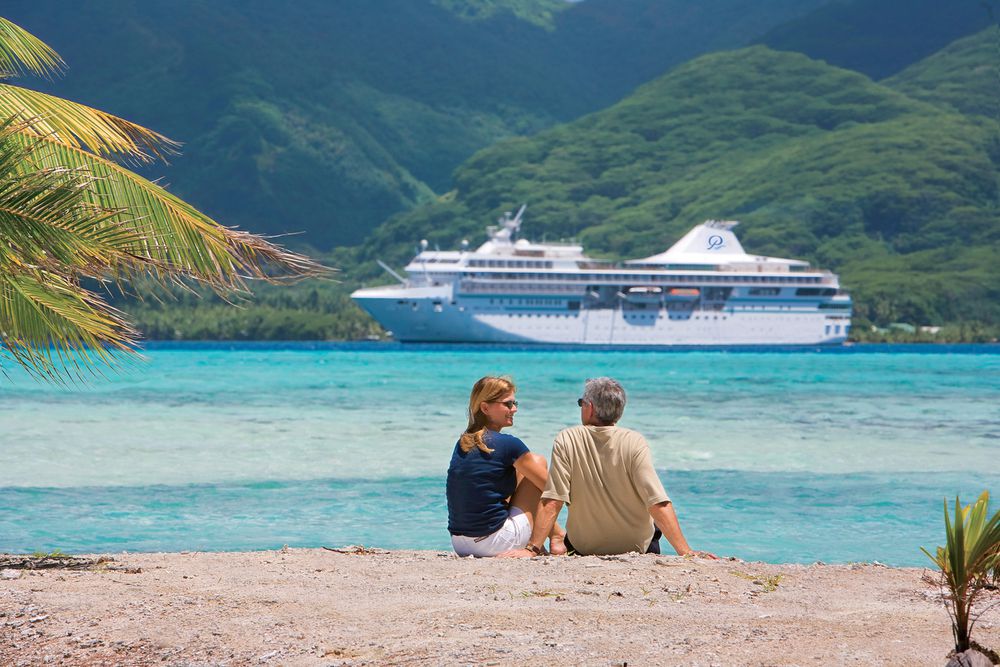 MS Paul Gauguin offers luxury in a small setting, and its casual elegance reflects the flair of this exotic island paradise.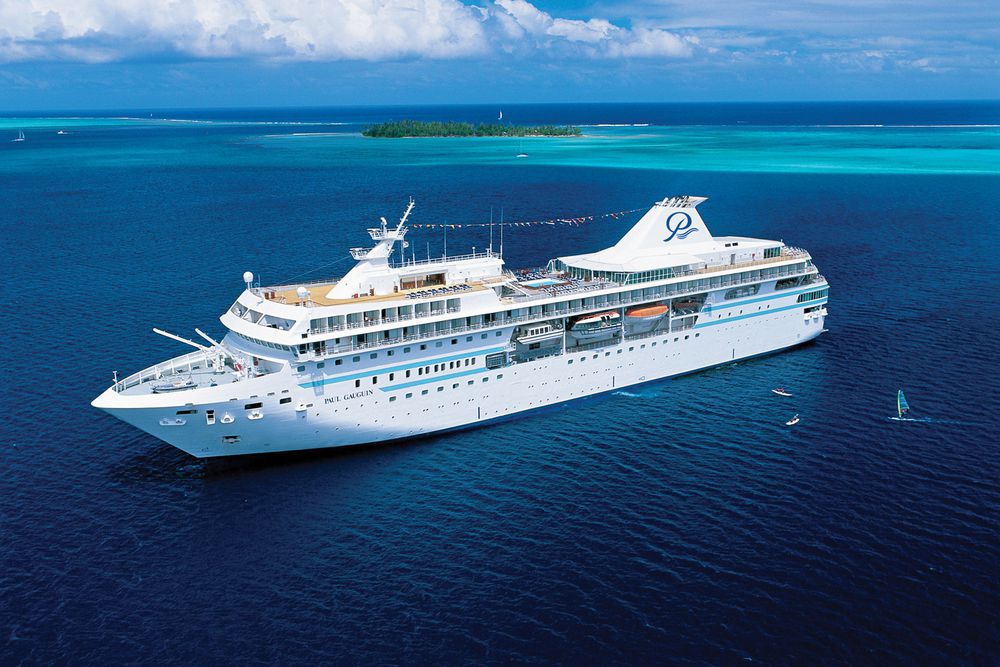 With a maximum of 330 passengers, 215 crew members will ensure that your stay is unforgettable.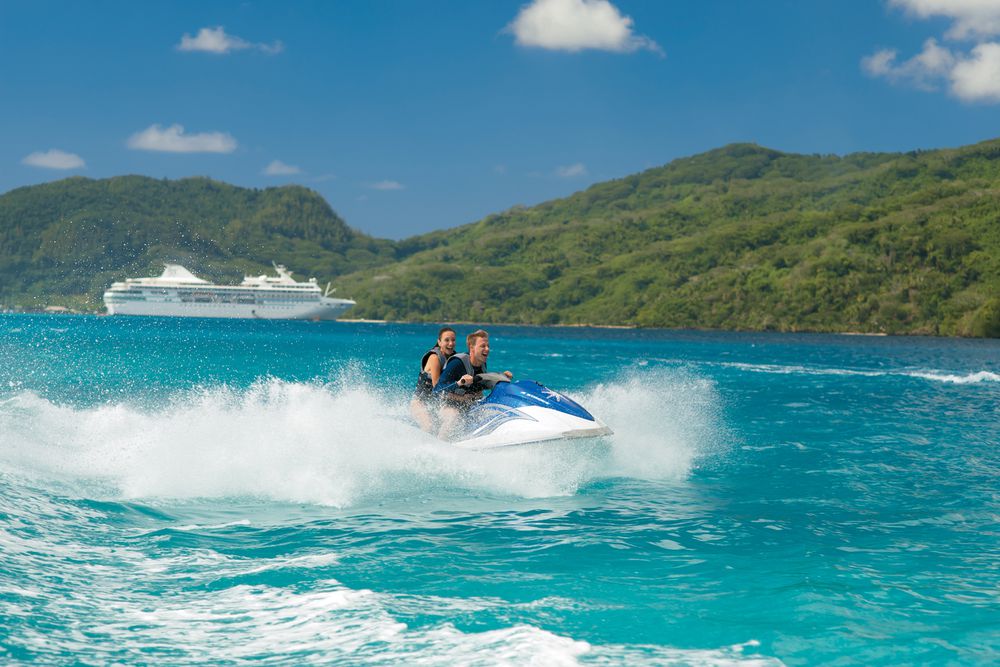 Fancy a round of jet skiing on the azure sea?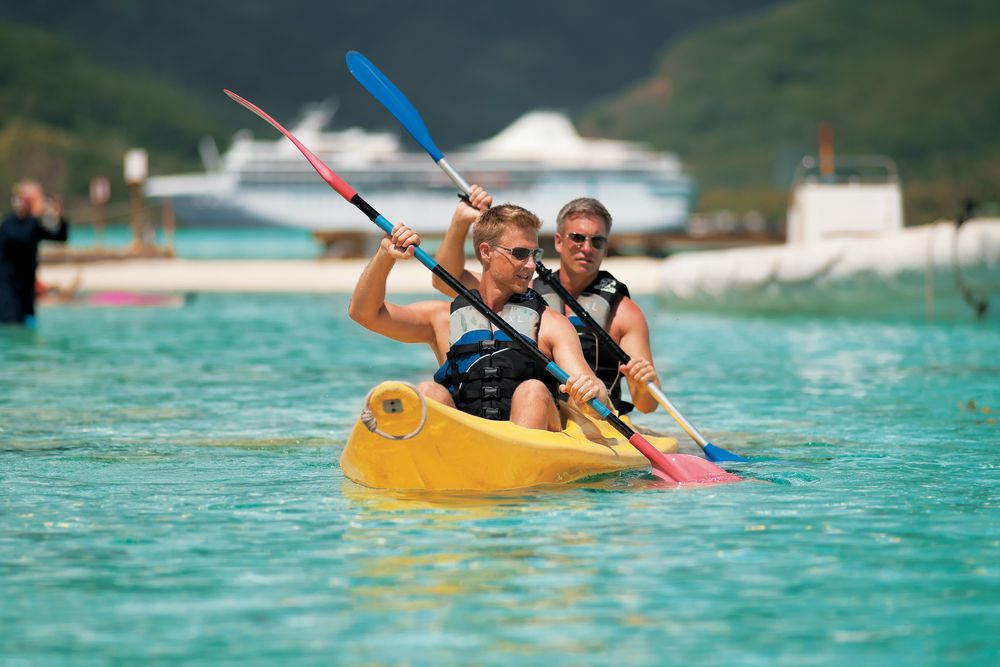 There are plenty of activities to choose from on board: kayak or stand up paddle past the small islands.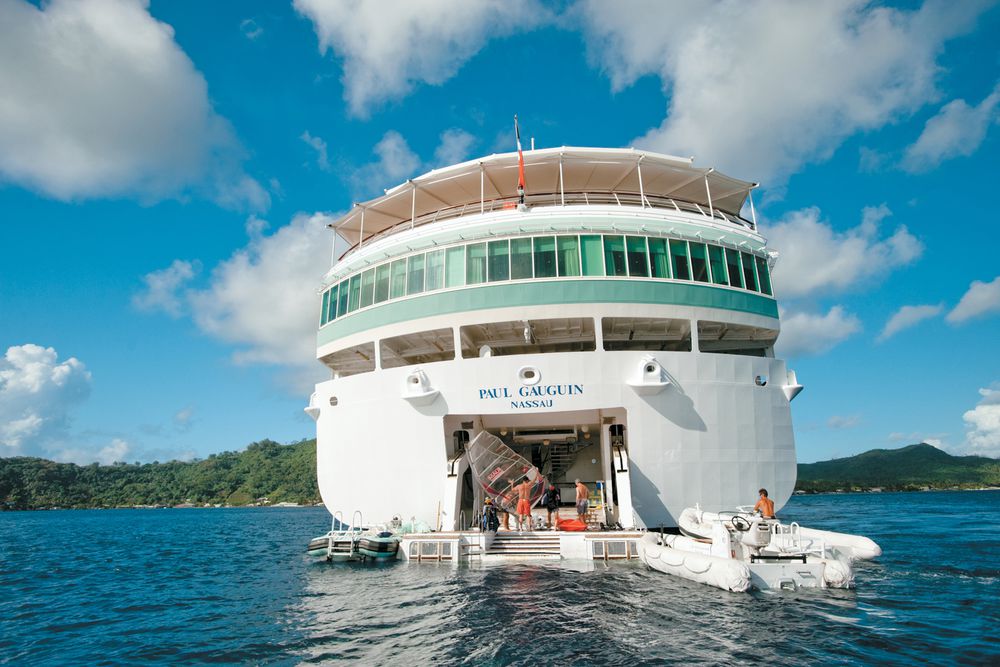 Choose one of the exciting excursions available on board.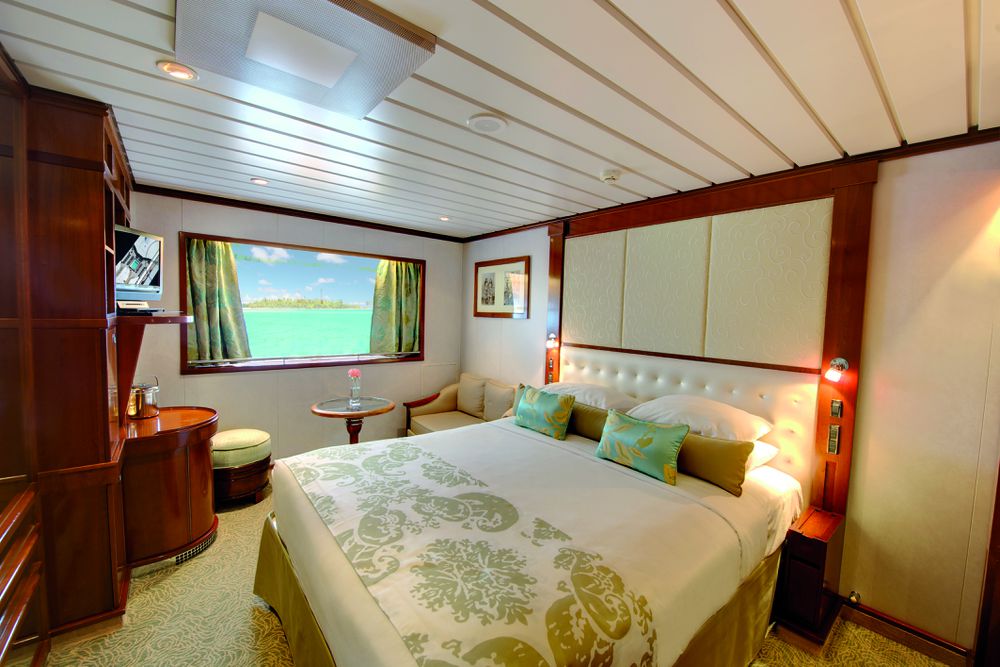 The cabins have a living room and sleeping area, queen size beds (some cabins have two separate single beds), and a marble-floor bathroom with a shower.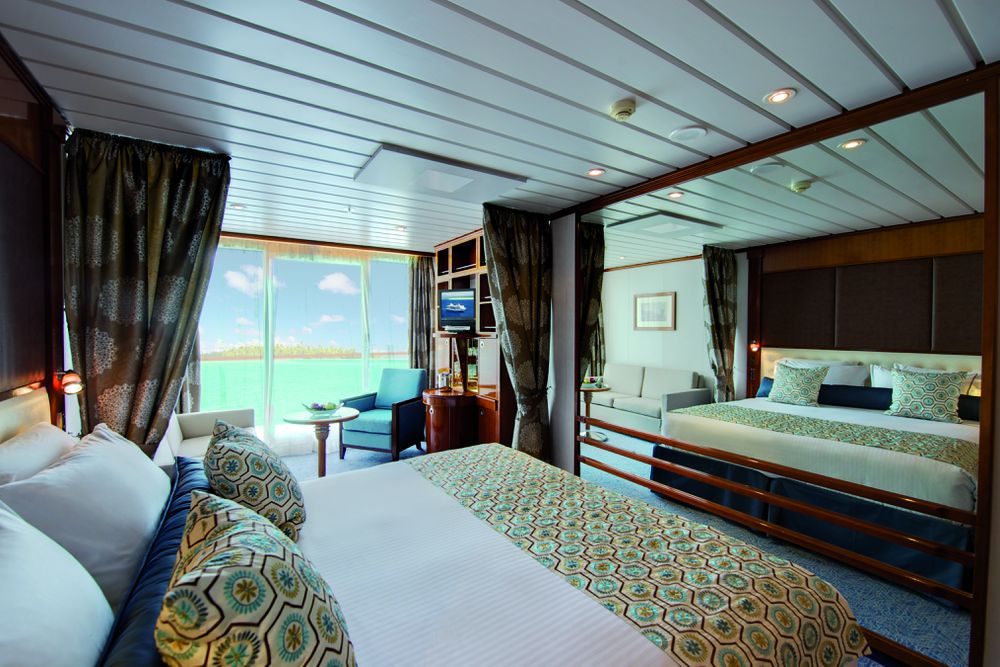 In the evening, guests will receive a Polynesian fairy tale or romantic legends of the islands as a small gift on their pillows.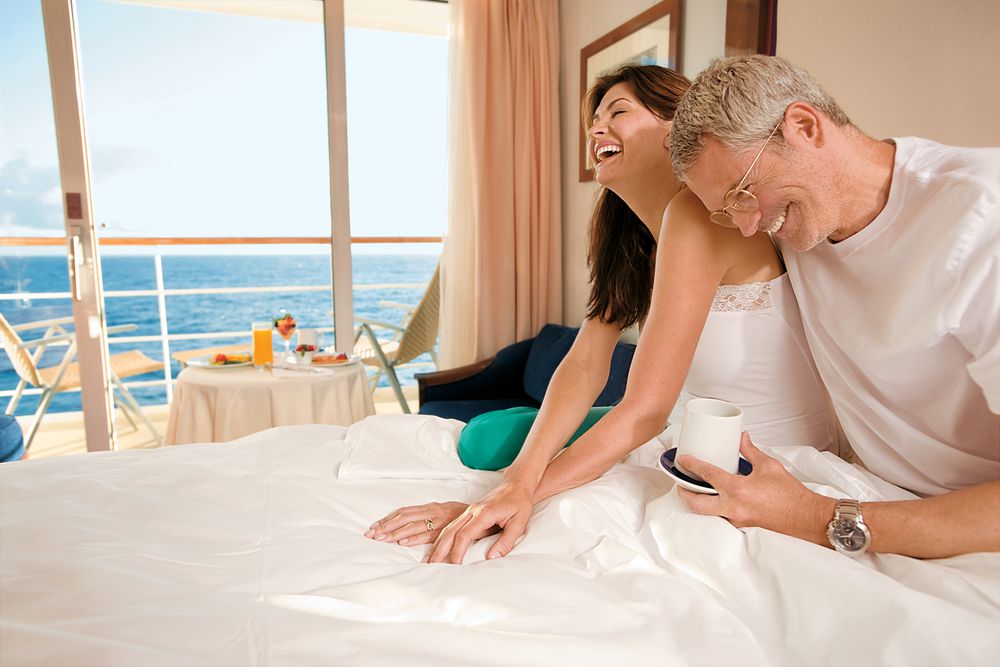 Enjoy pure luxury where intimacy takes center stage.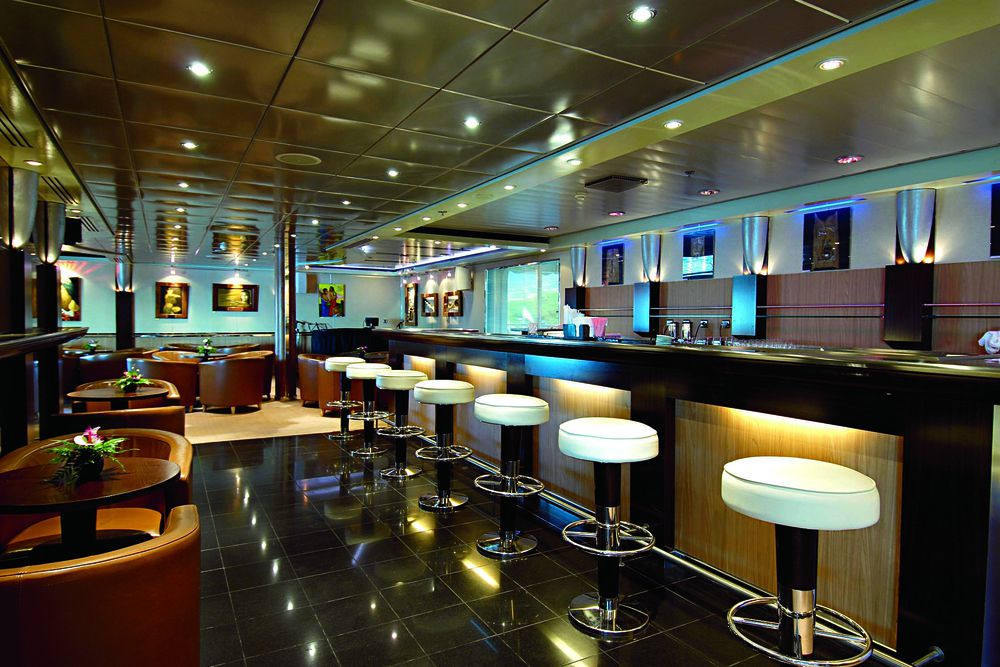 The Piano Bar, the Le Grand Salon, and the La Palette Lounge offer a fun and varied entertainment program.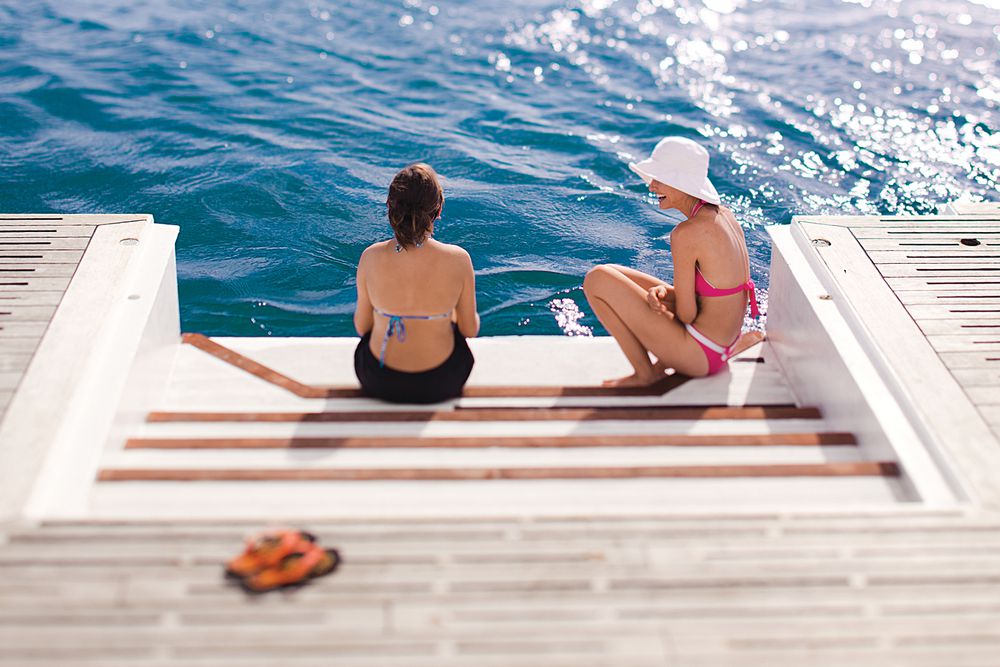 Experience the incomparable beauty of French Polynesia from your unique perspective.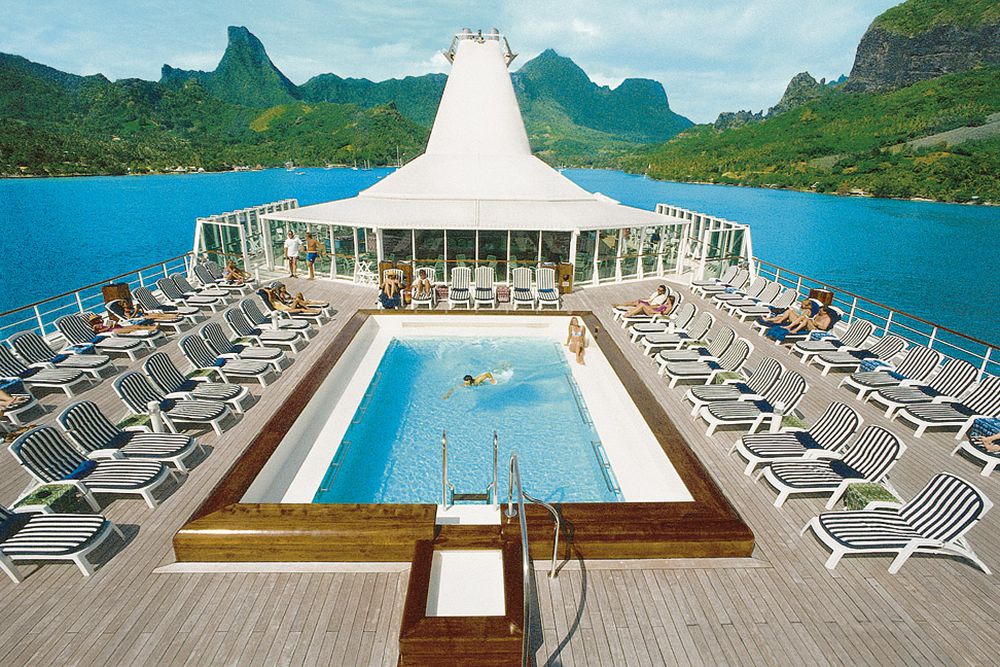 MS Paul Gauguin offers a sun deck with a swimming pool, three restaurants, various bars and lounges, a casino, nightclub, boutique, a spa, and fitness area.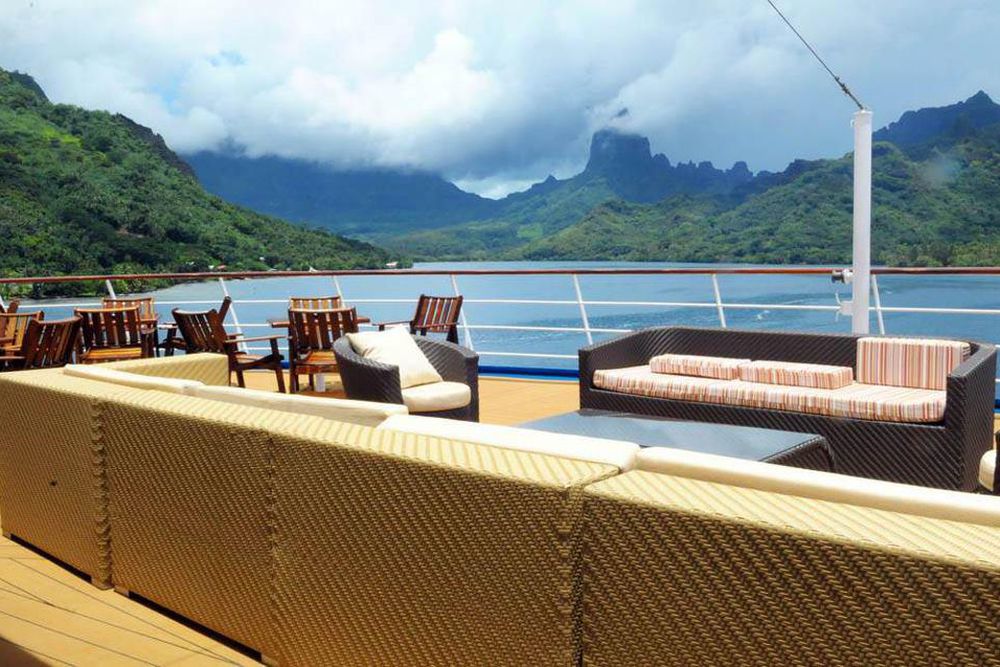 Relax on the pool deck and soak up the sun.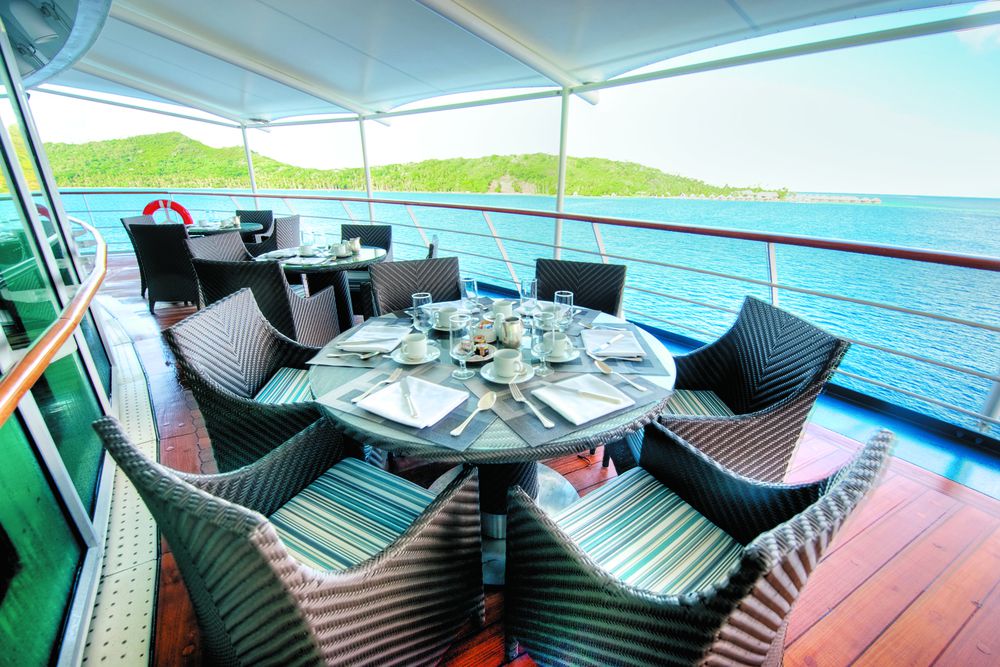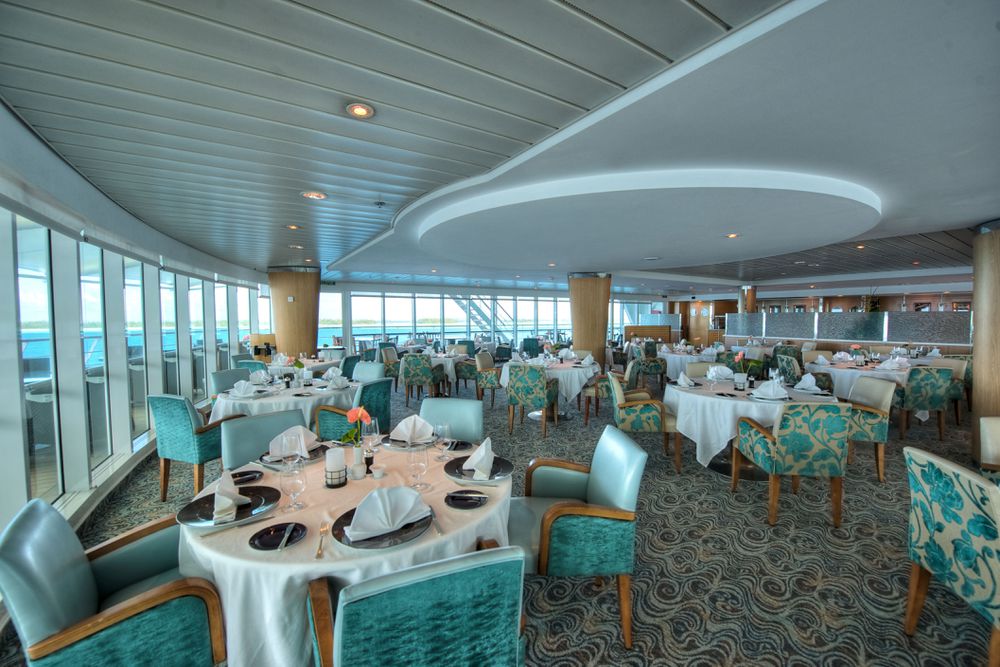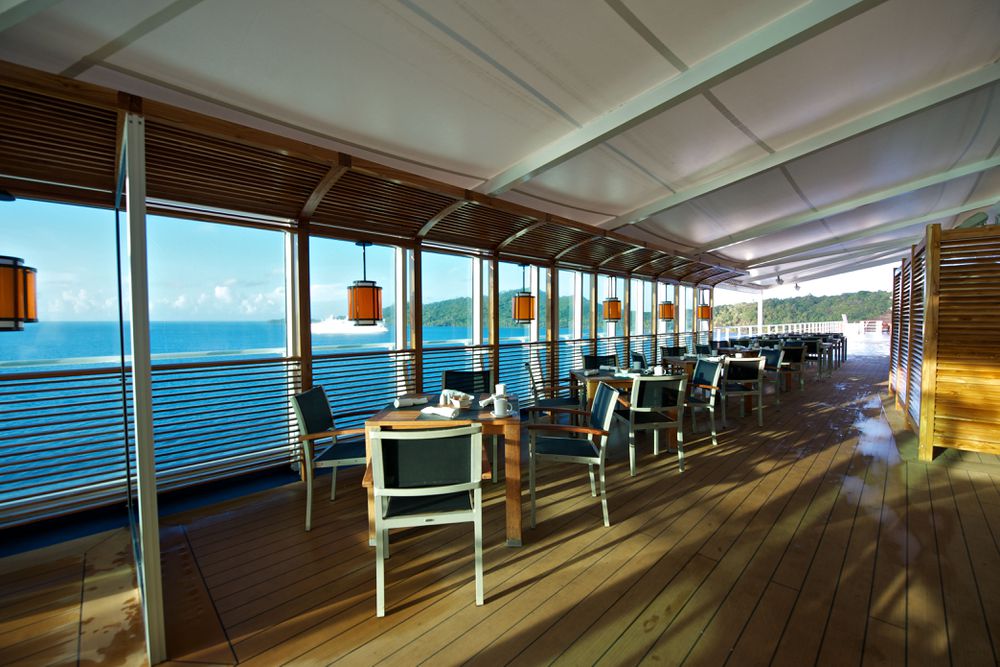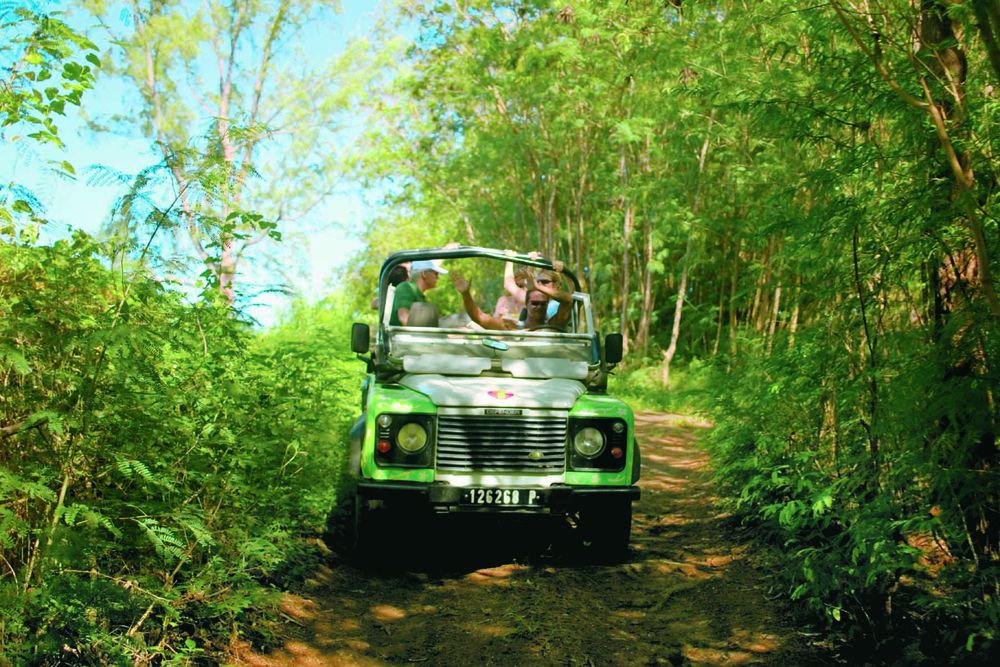 Various excursions await passengers at the ports. Discover the cultural and natural heritage of the islands.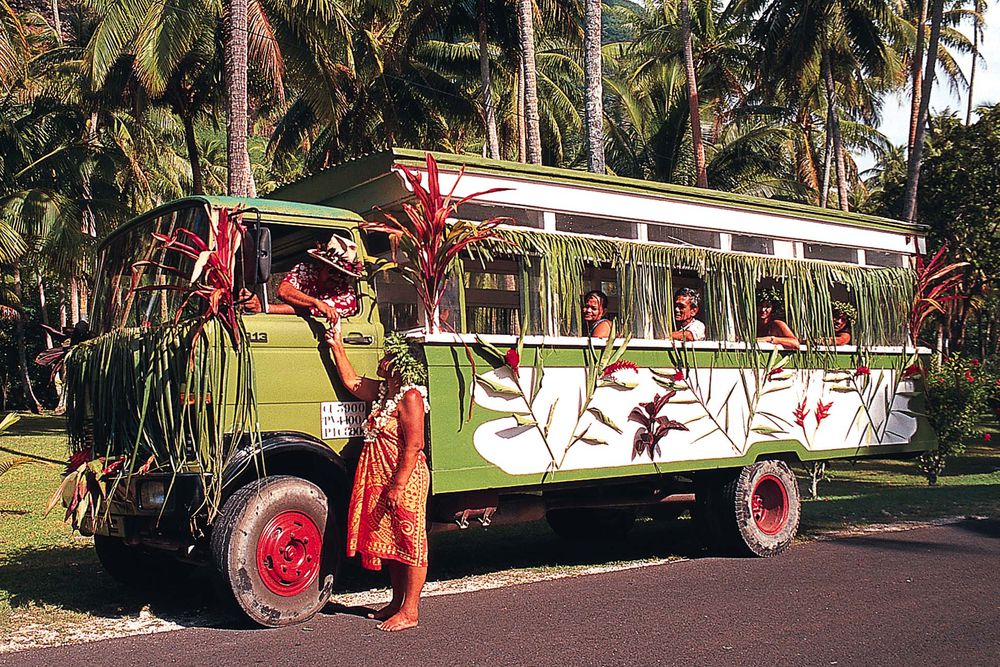 The tours will explore the treasures of Tahiti and her islands.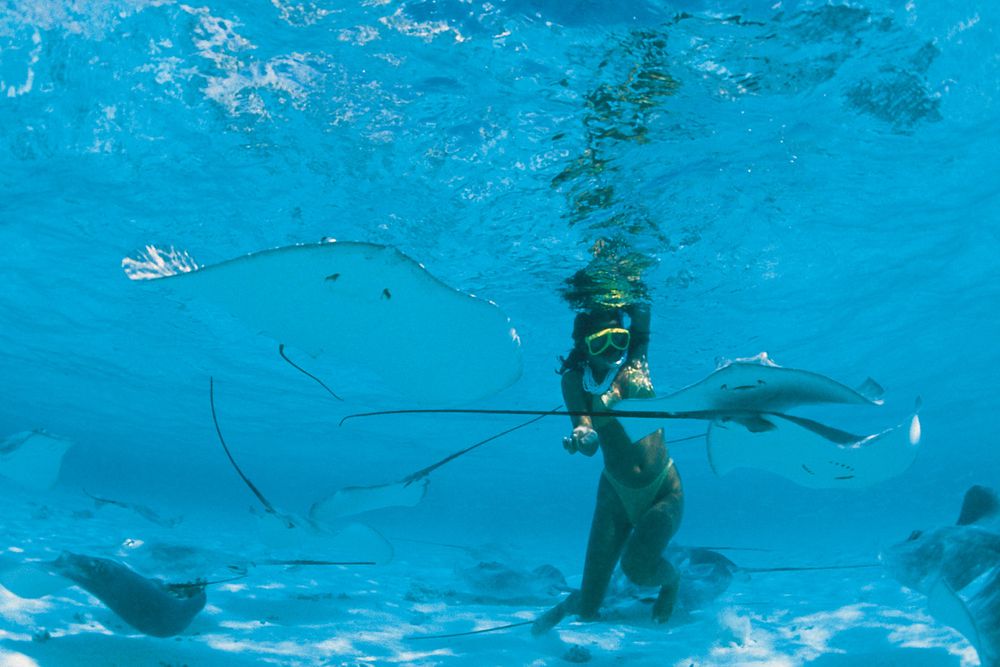 Four-wheel safaris, excursions in a traditional canoe, a Polynesian day on a private island...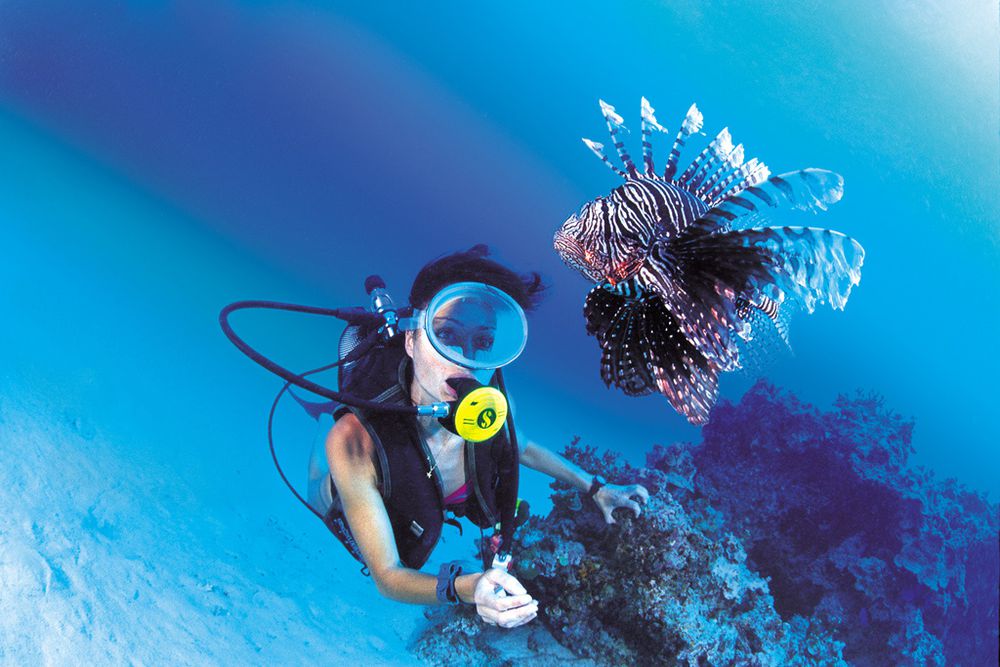 ... or discover the colorful underwater worlds on a snorkeling tour!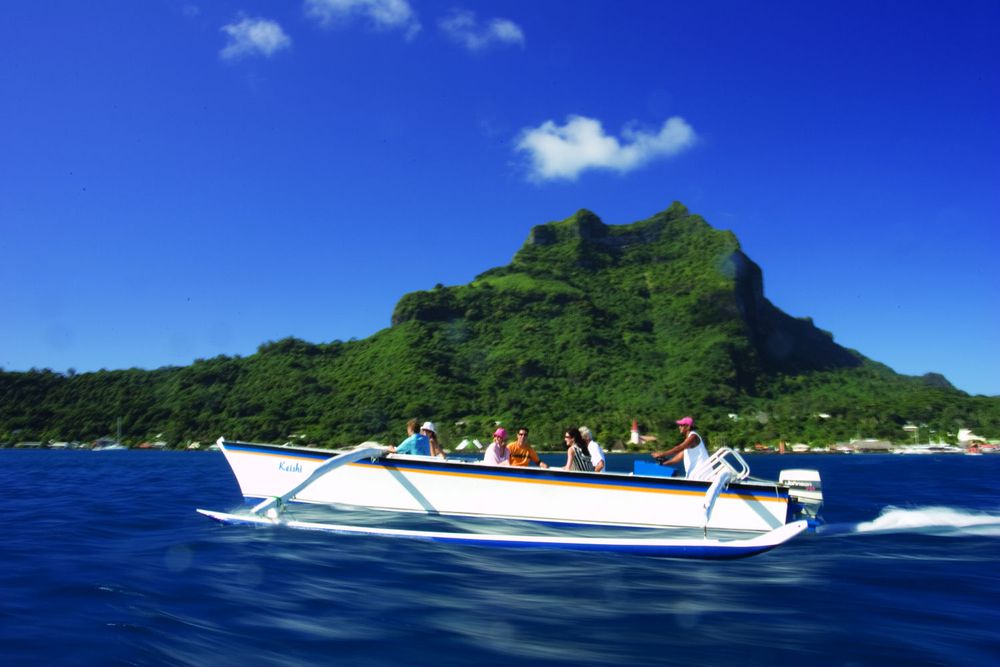 Hop aboard an outrigger canoe and explore the different South Sea islands.