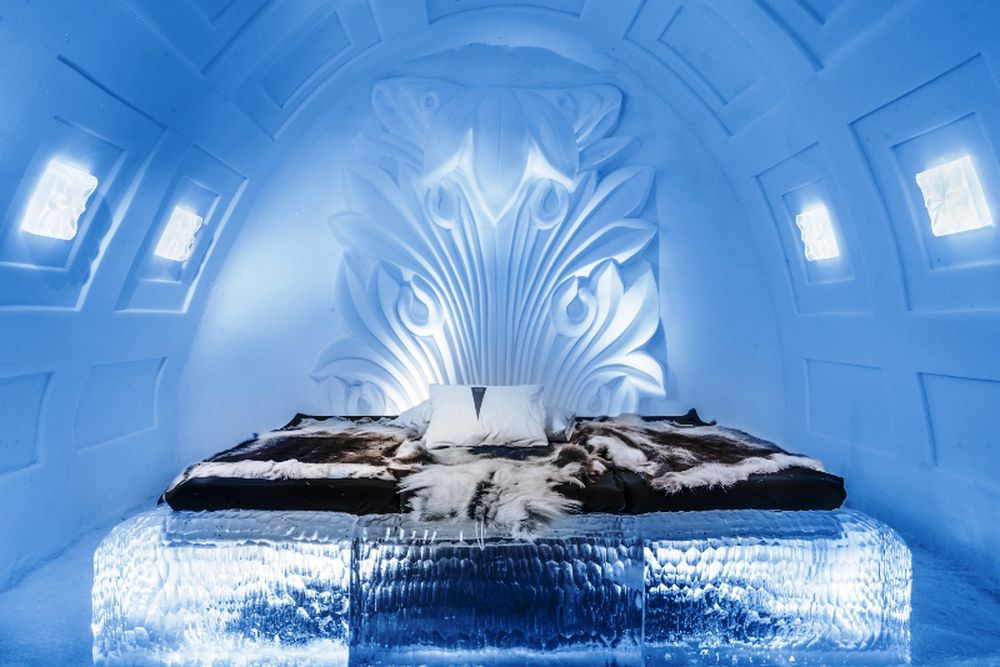 The artistic design in each room is individually carved into the ice every year.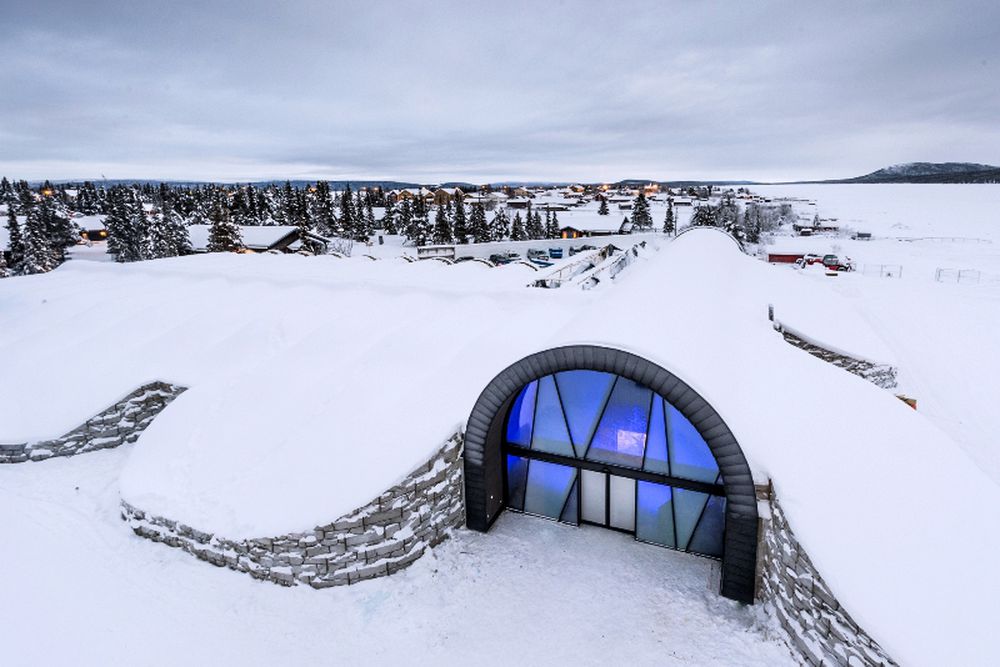 You can sleep in a Cold Room all year round!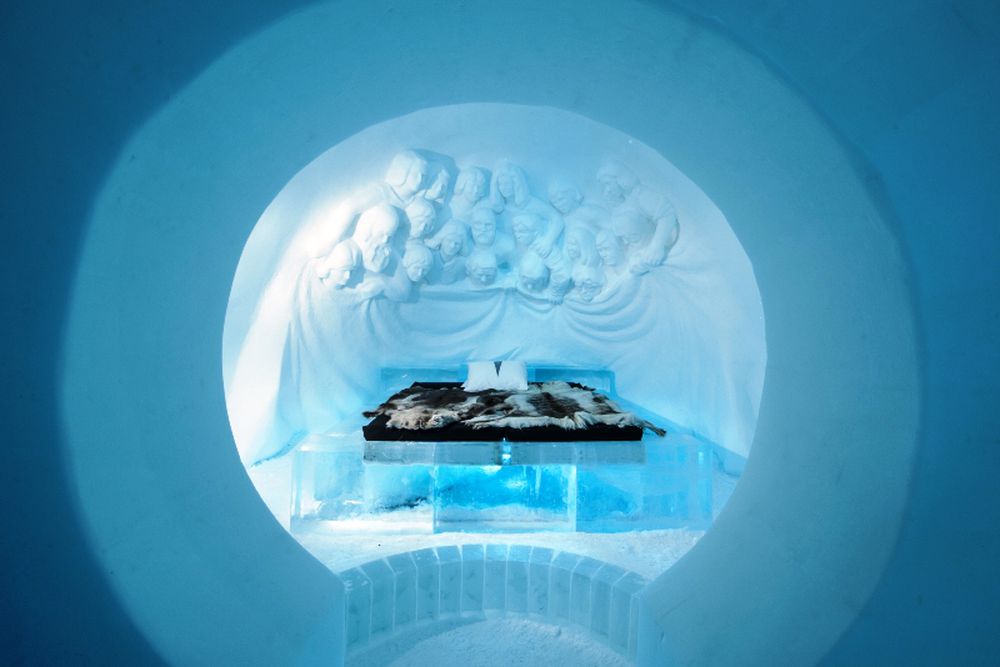 This is a truly unique experience.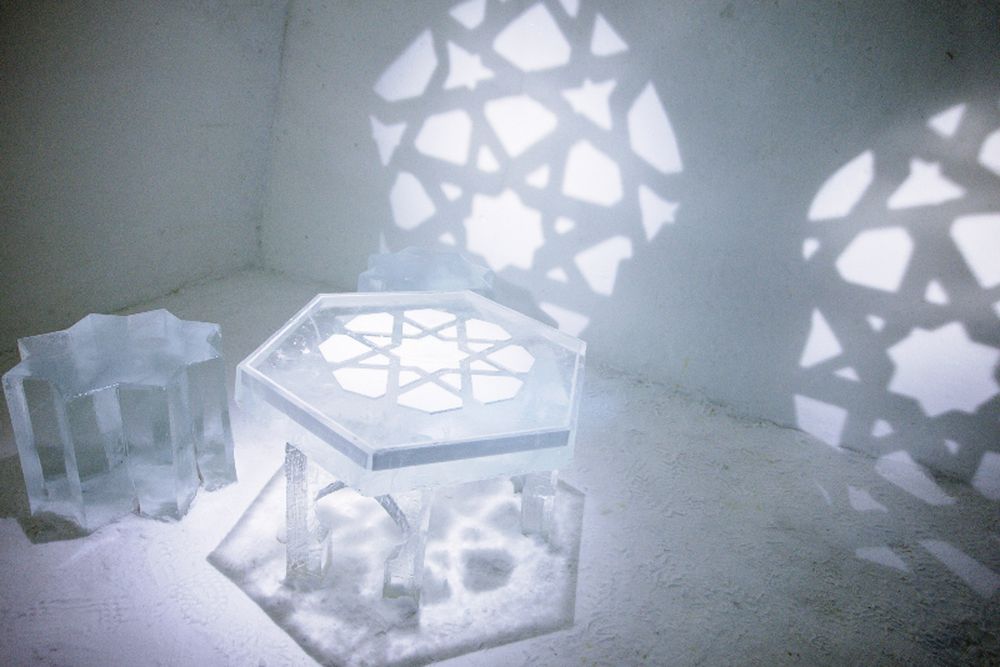 You will be surprised with the sculptures that the artists carve out of ice.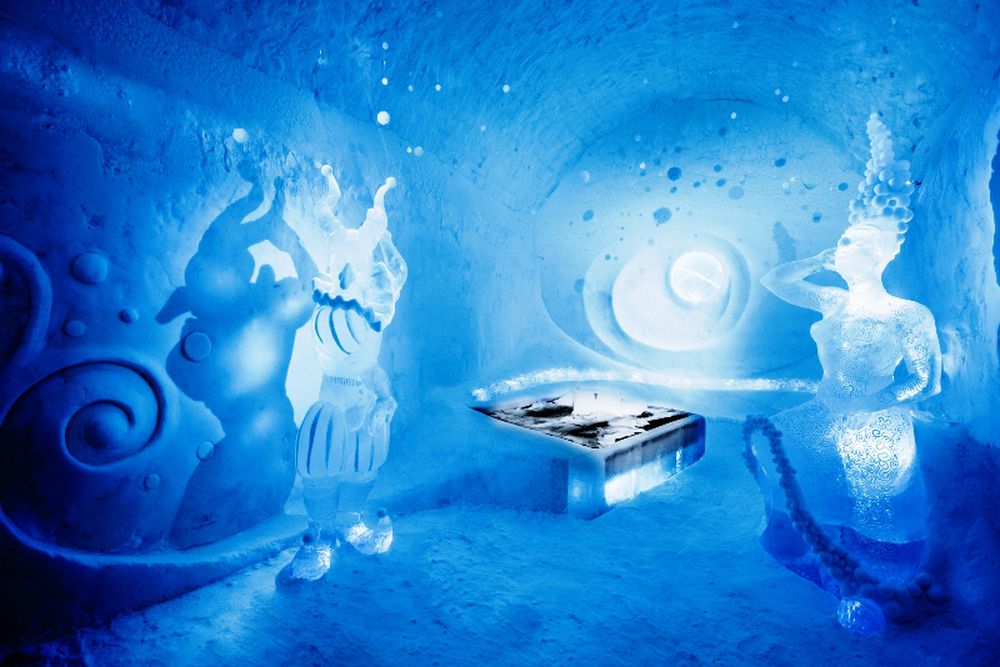 These rooms are an experience like no other.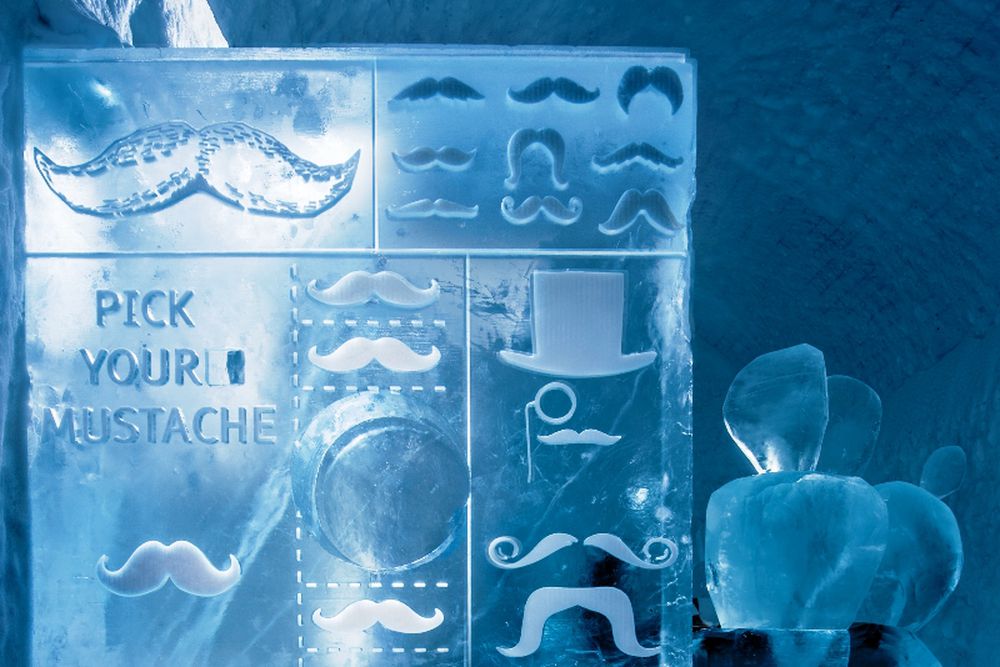 Discover the hotel's playfulness.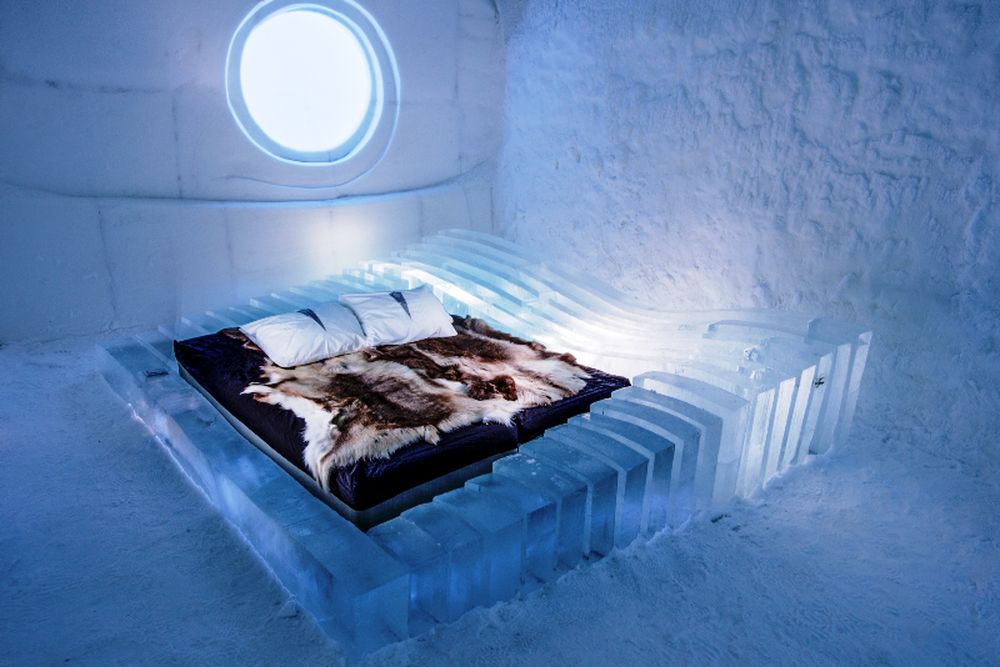 Spend a warm, cozy night in the Cold Rooms.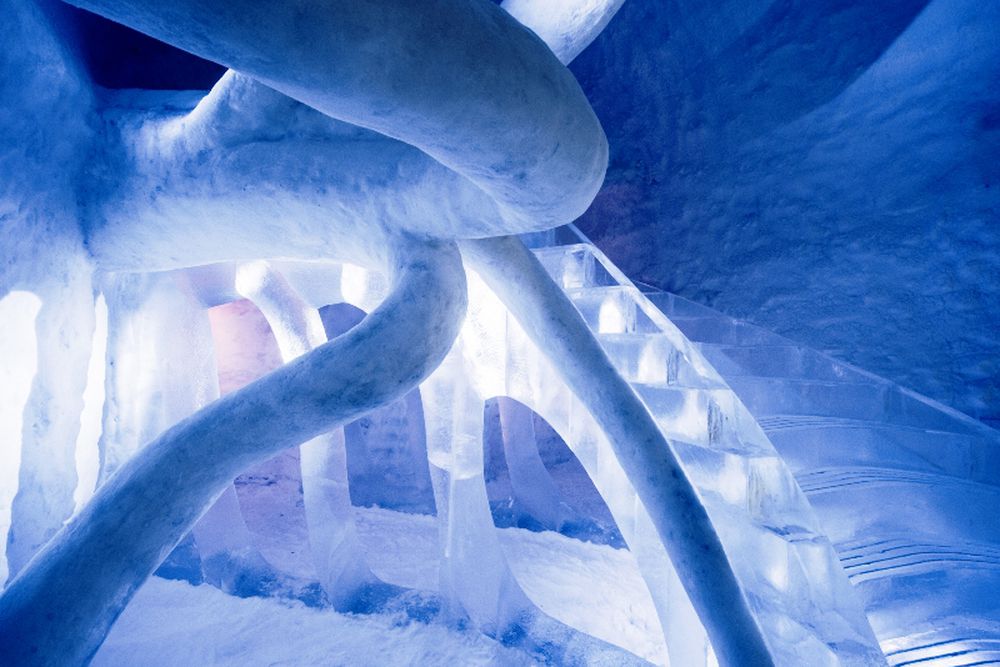 At the Icehotel, you'll find surprises in every corner.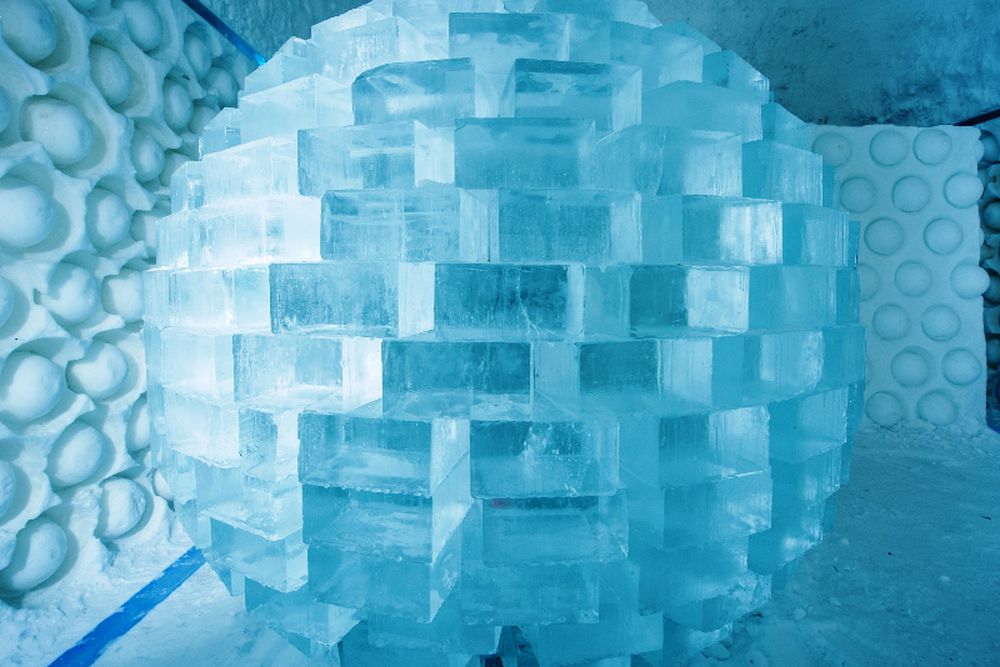 A welcome refreshment in the summer.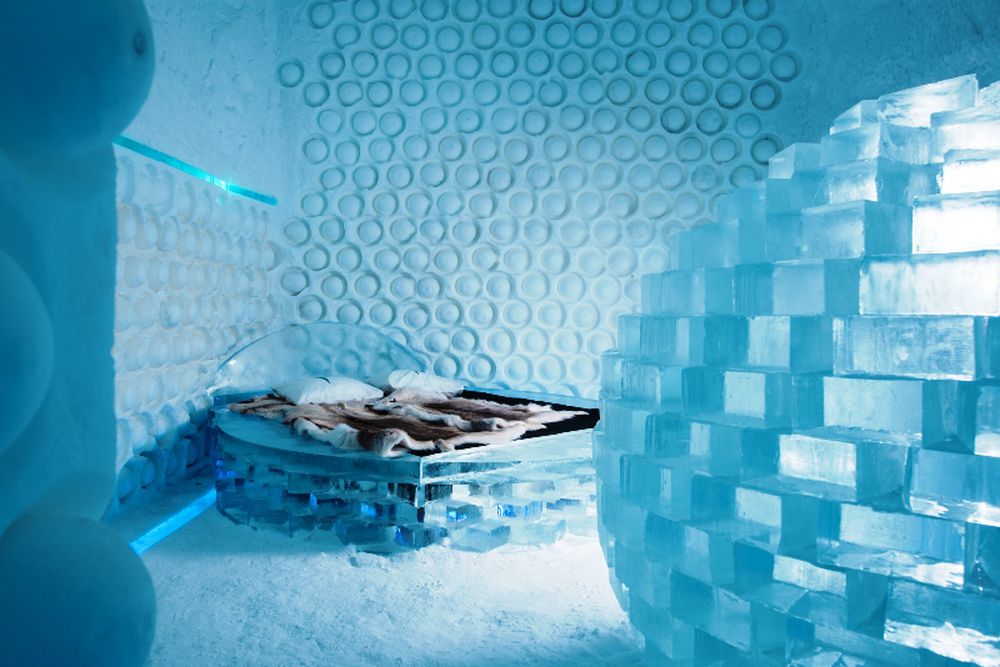 Thanks to the construction of Icehotel 365, you can have the Icehotel experience throughout the year.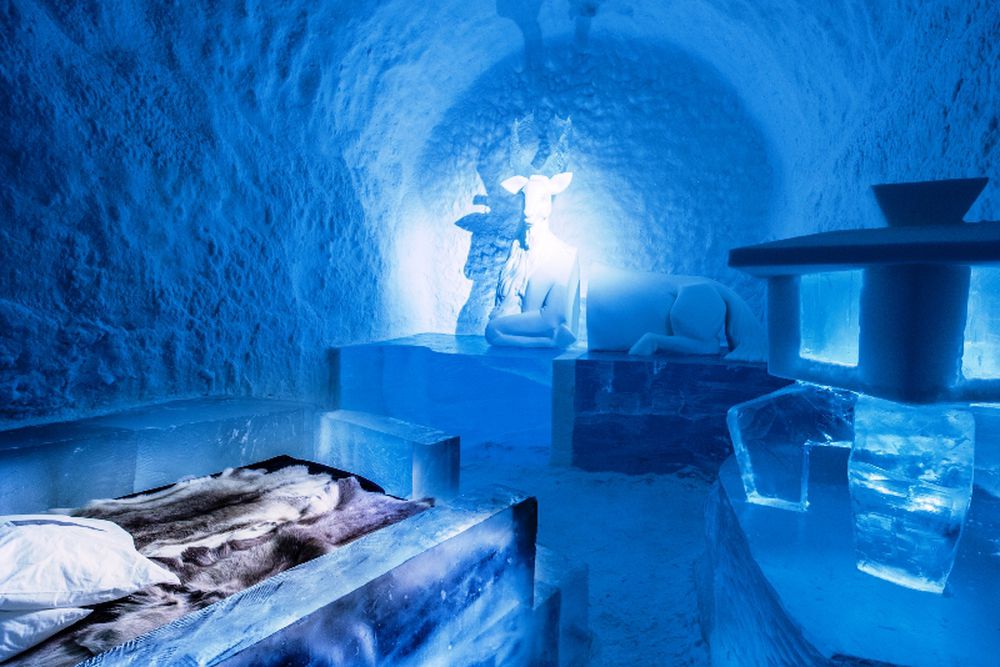 Time to cross that igloo experience off your bucket list.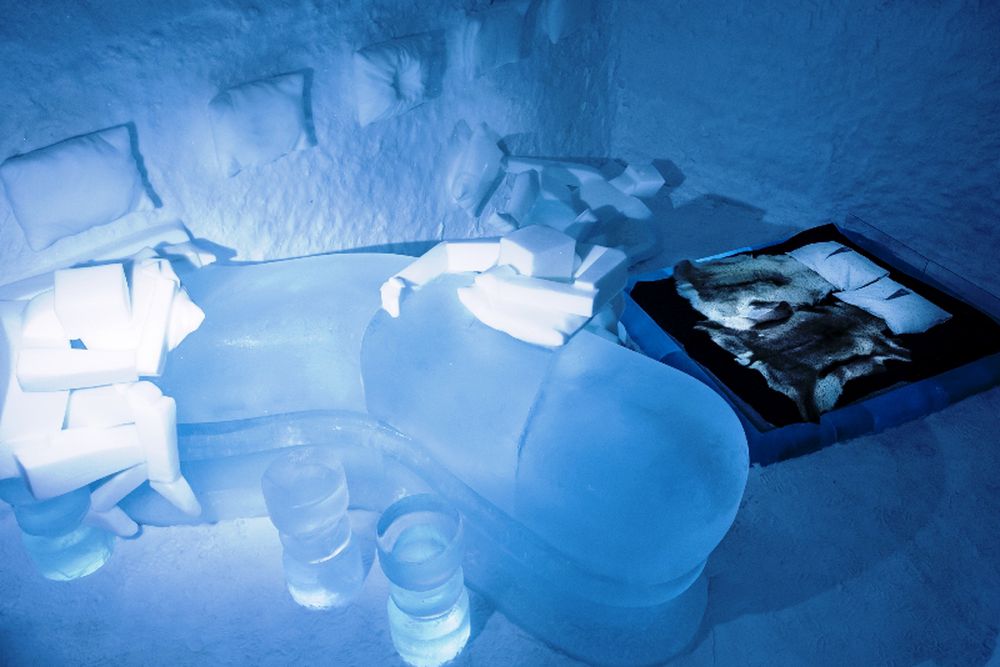 Where art meets technology.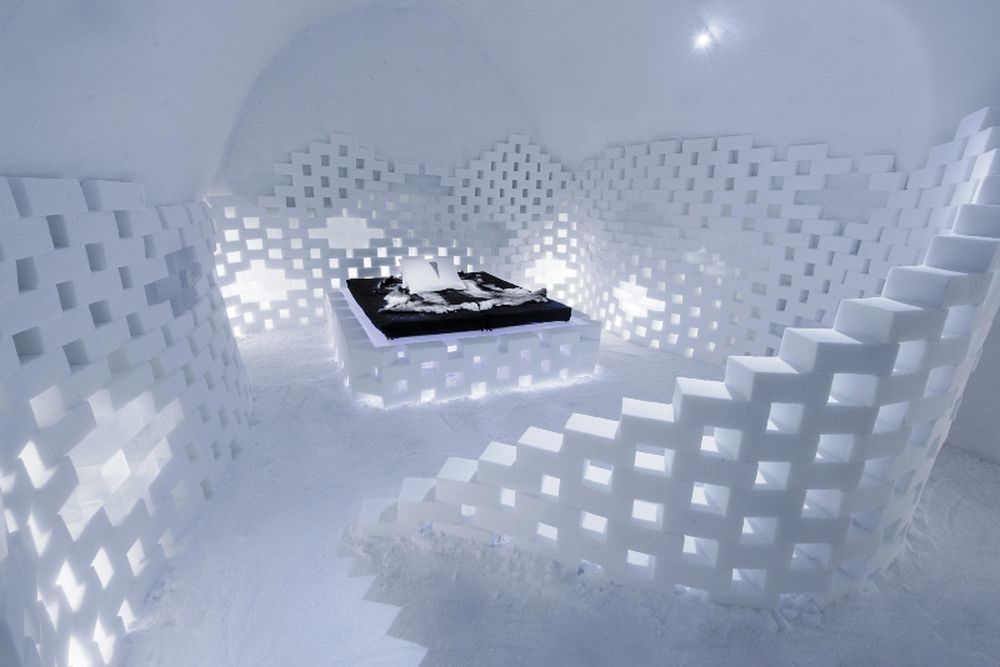 The Icehotel experience is like no other.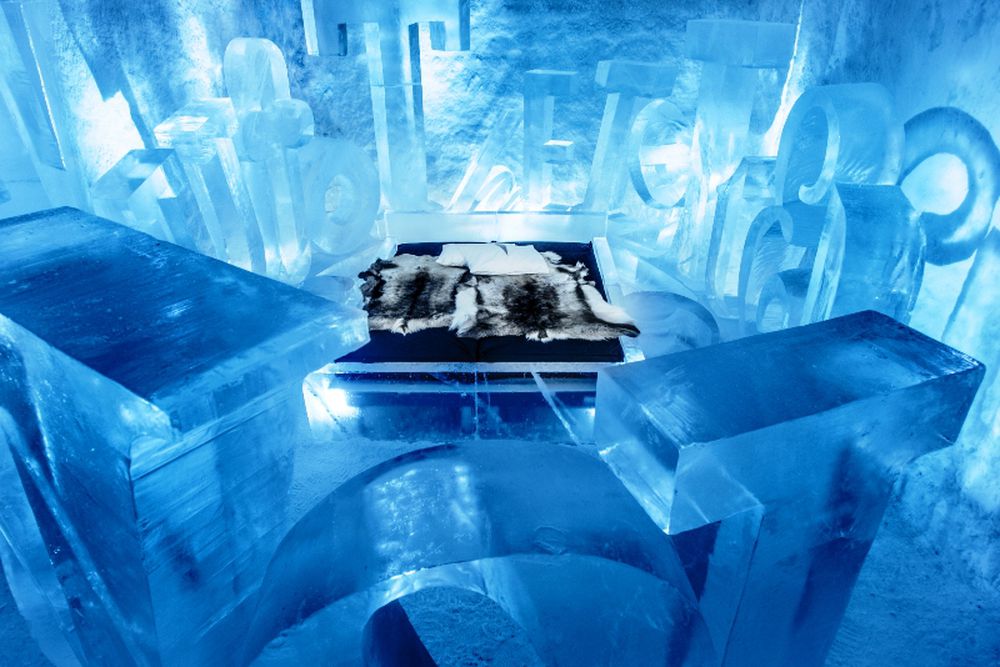 Ice shaped into a message - "You are my type"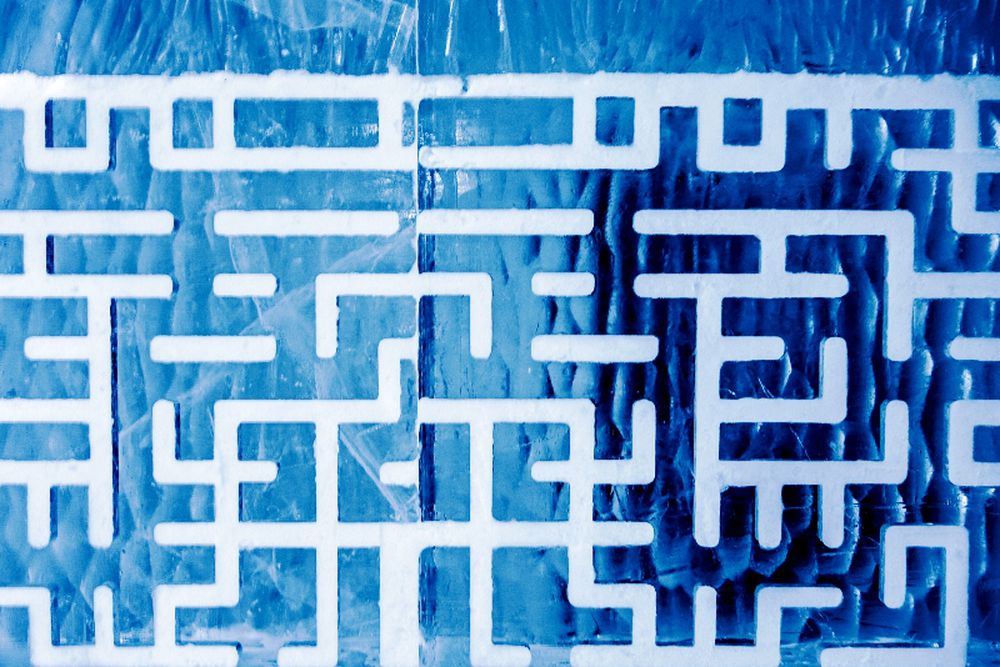 A labyrinth carved out of ice. Discover what the Deluxe Suites have in store for you.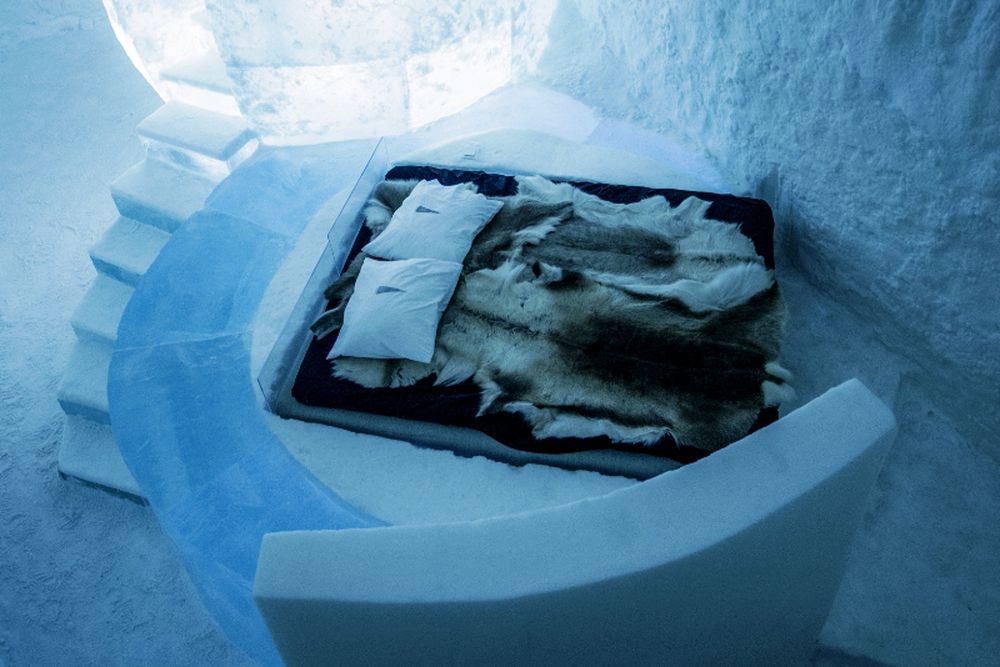 Sleep in a fairytale.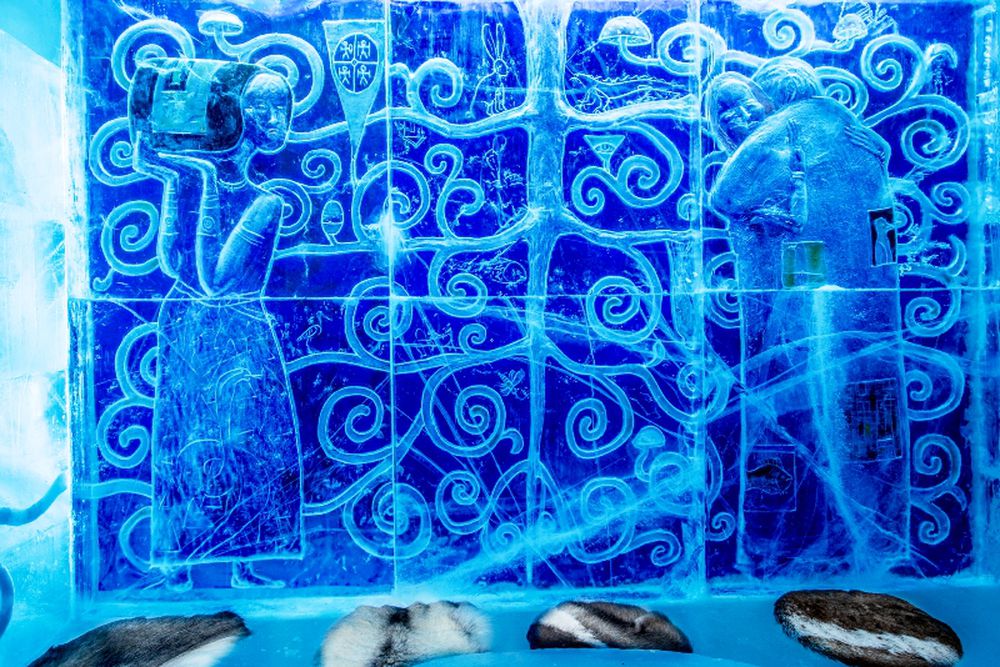 The Deluxe Suite honors Sami culture.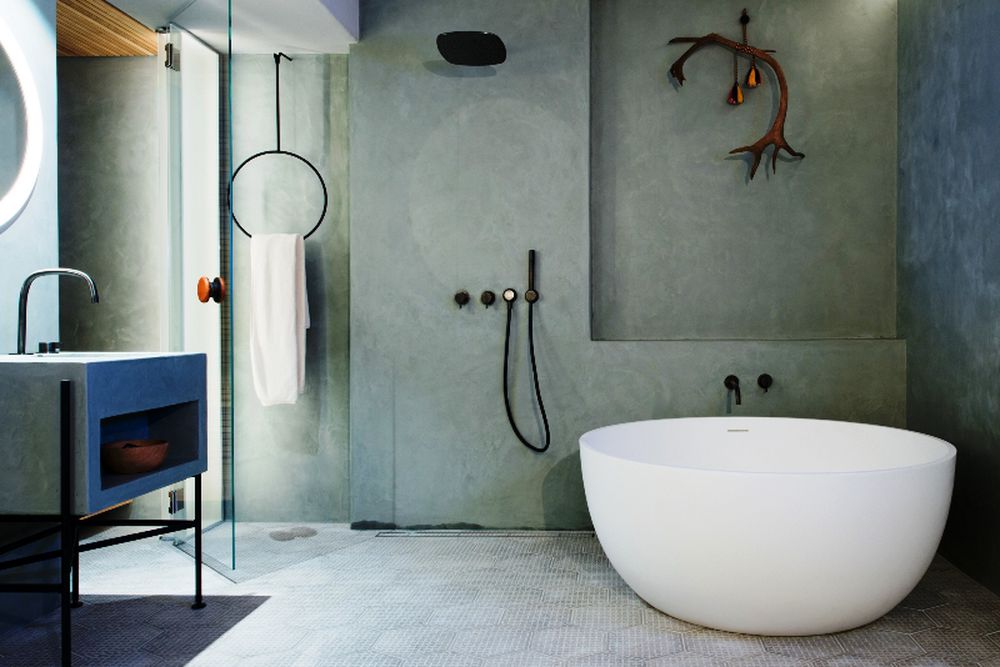 Enjoy a luxurious bath in a Deluxe Suite at Icehotel 365.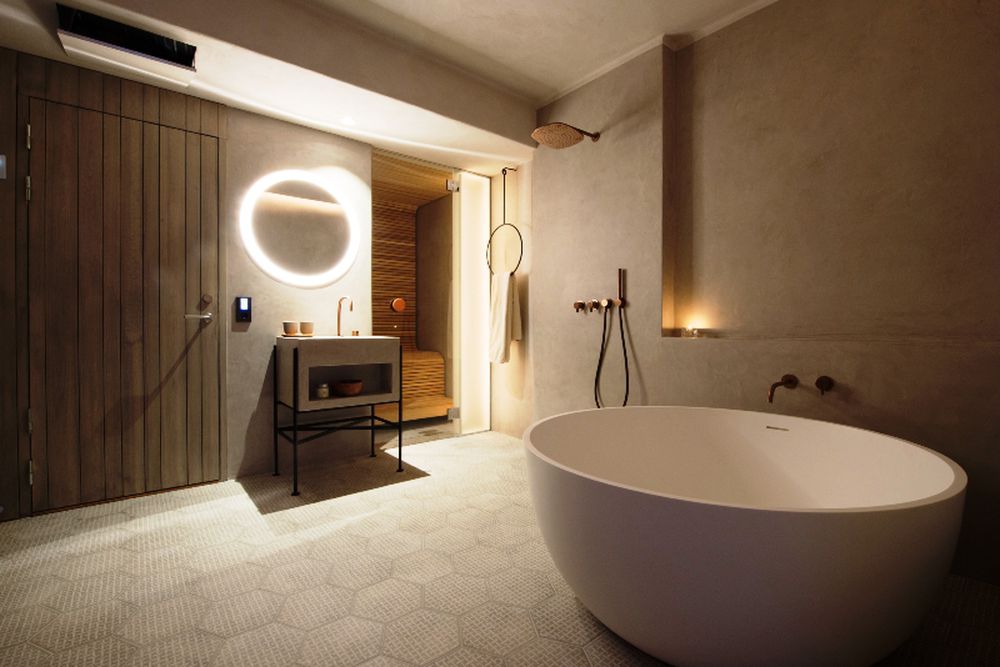 Enjoy a warm bath before slipping into in your comfy sleeping bag.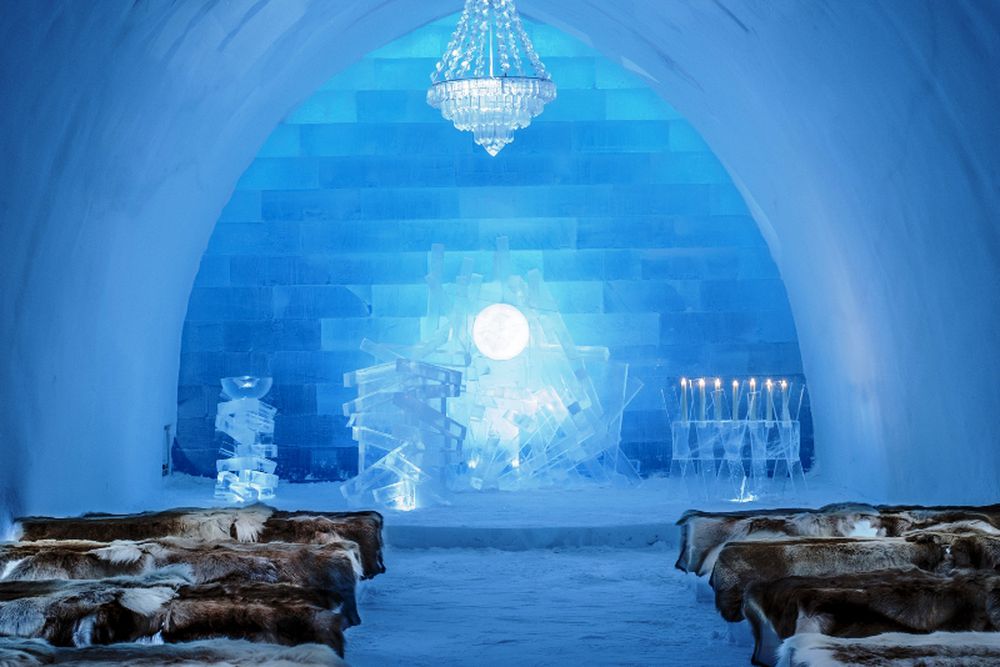 Even the chapel is carved in ice.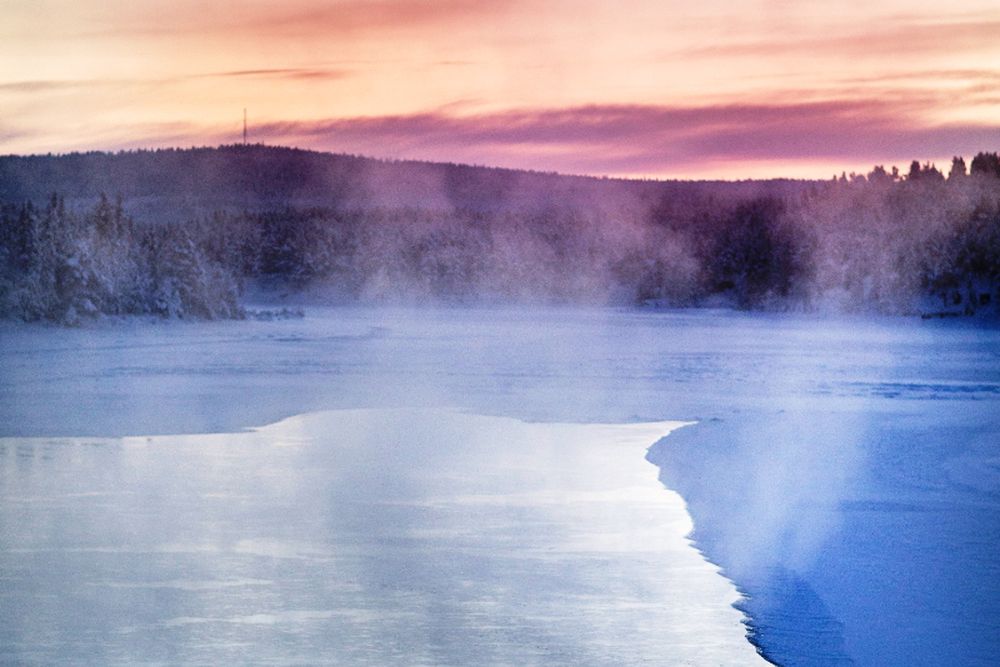 The Torne River.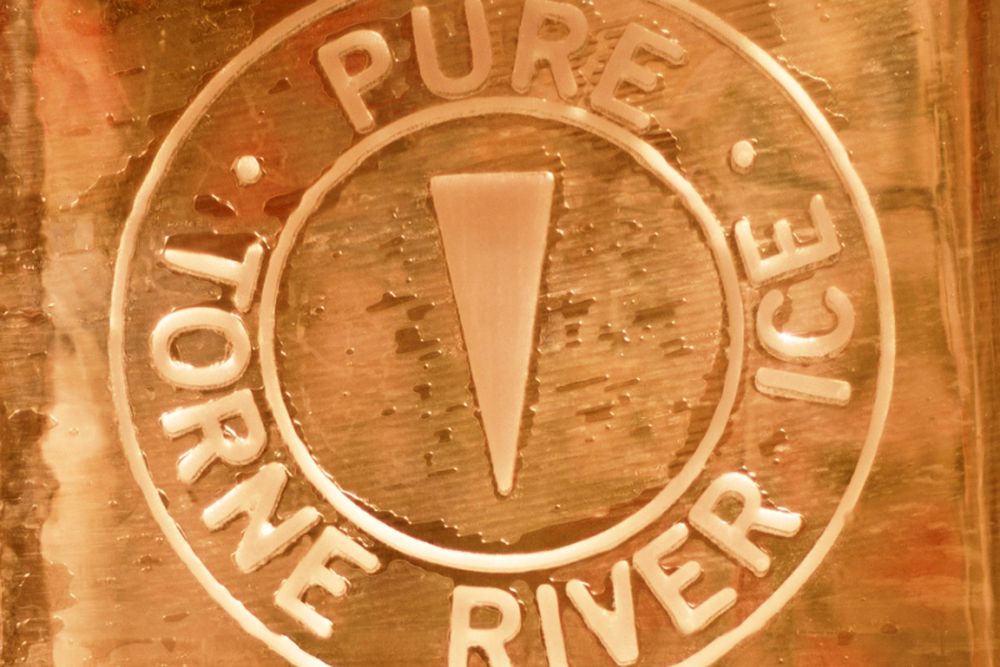 The pure ice comes from Torne River.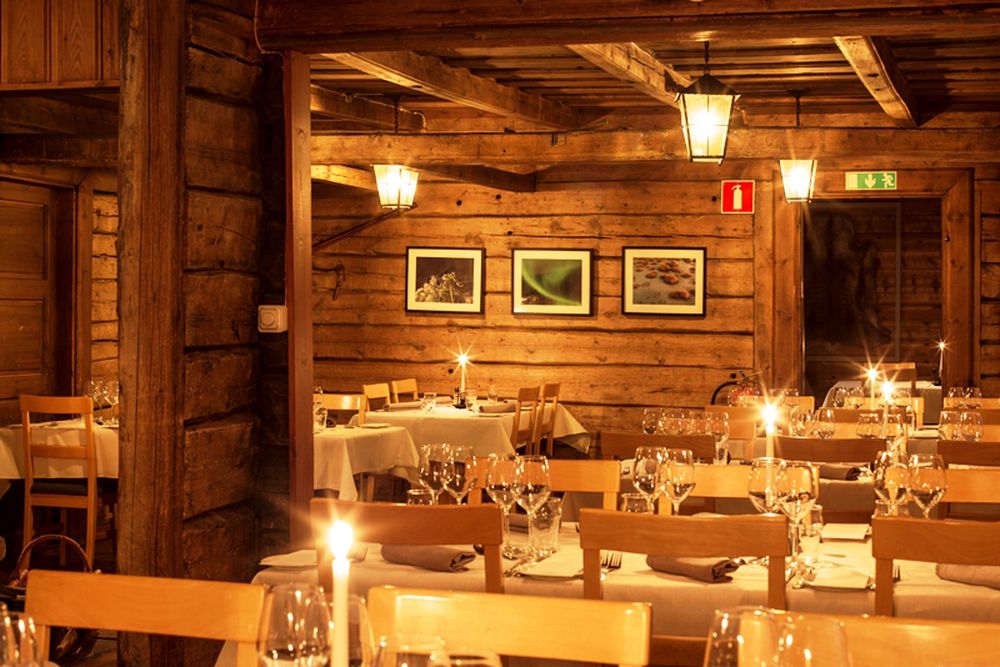 The restaurant offers a cozy, rustic atmosphere.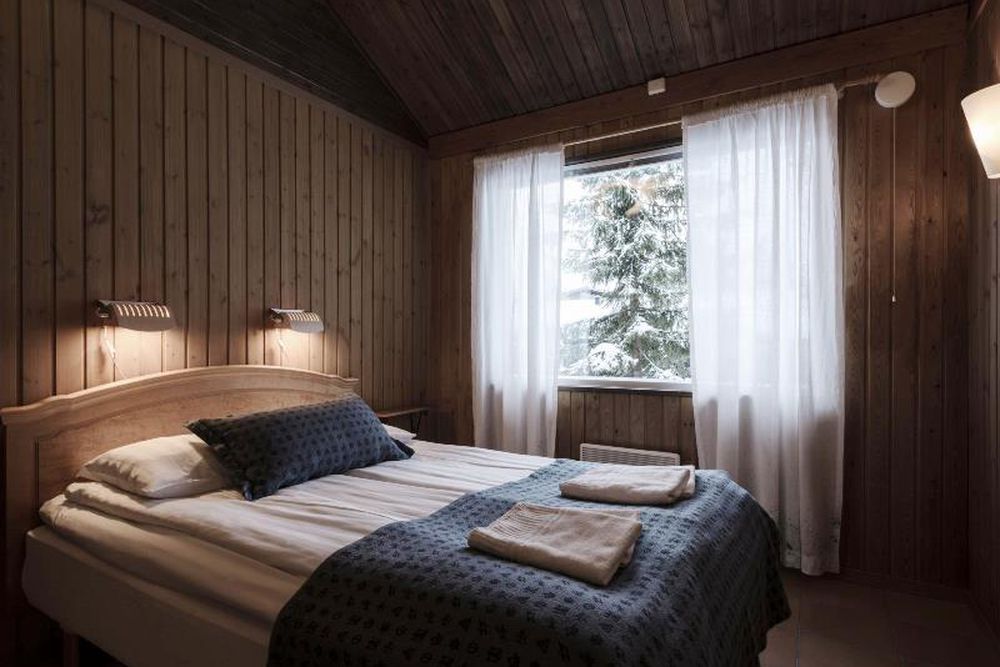 The chalets are ideal to stay warm in this winter wonderland.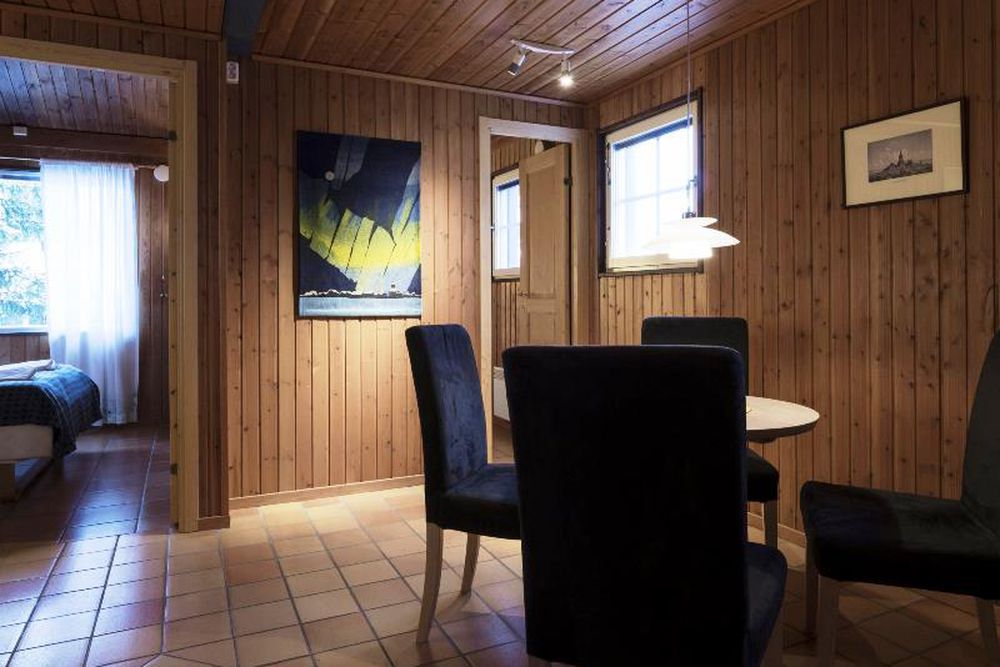 Enjoy the comfort of the chalet, the perfect companion for a stay in the Cold Rooms.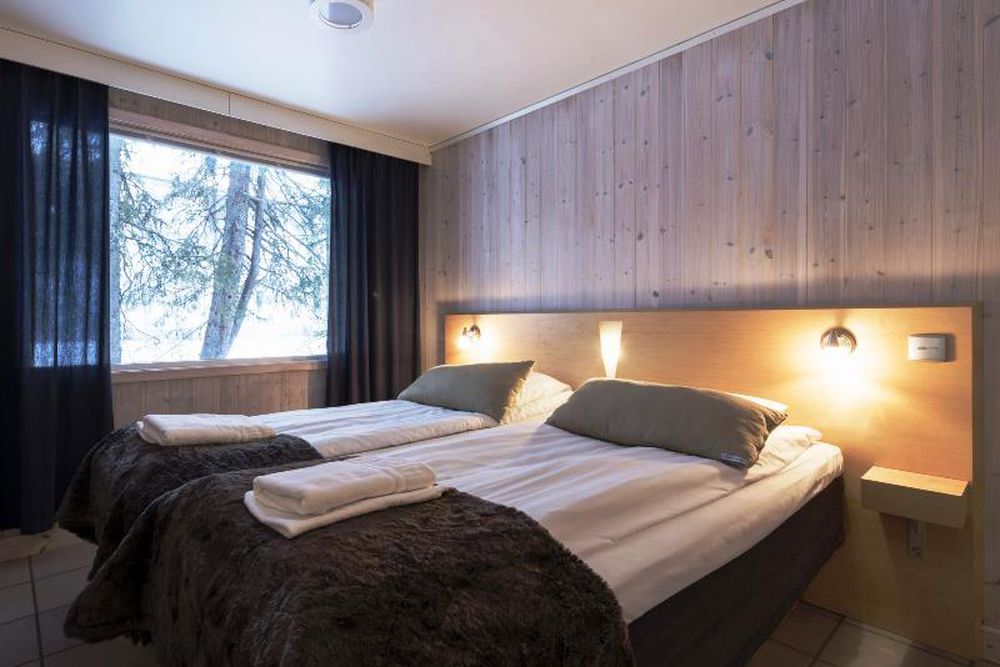 Pleasant Scandinavian furnishings in the Warm Rooms.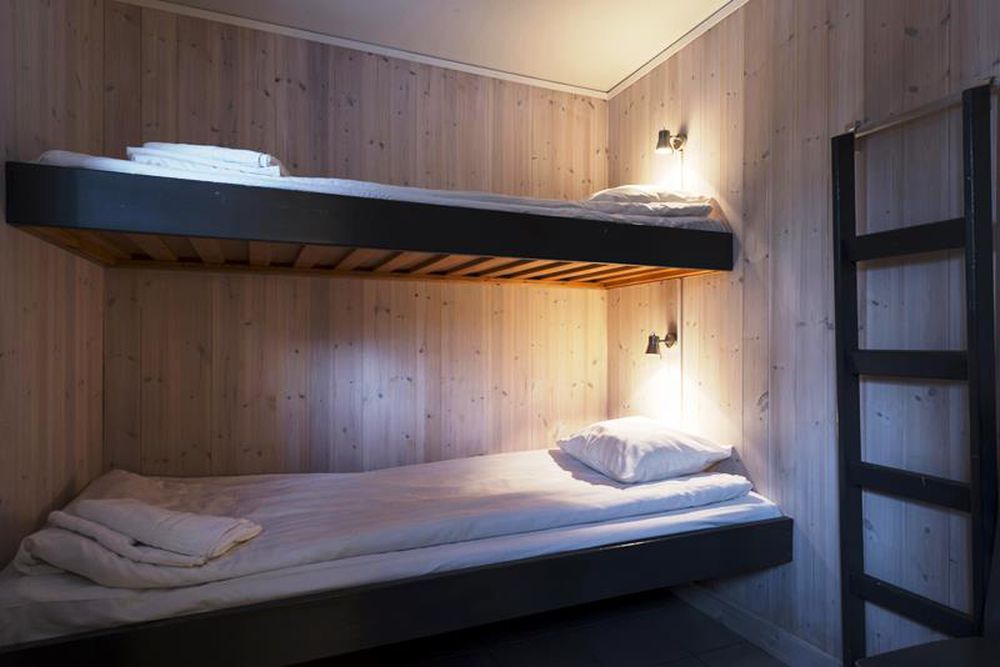 Plenty of space for the whole family! The chalets offer separate beds for children.