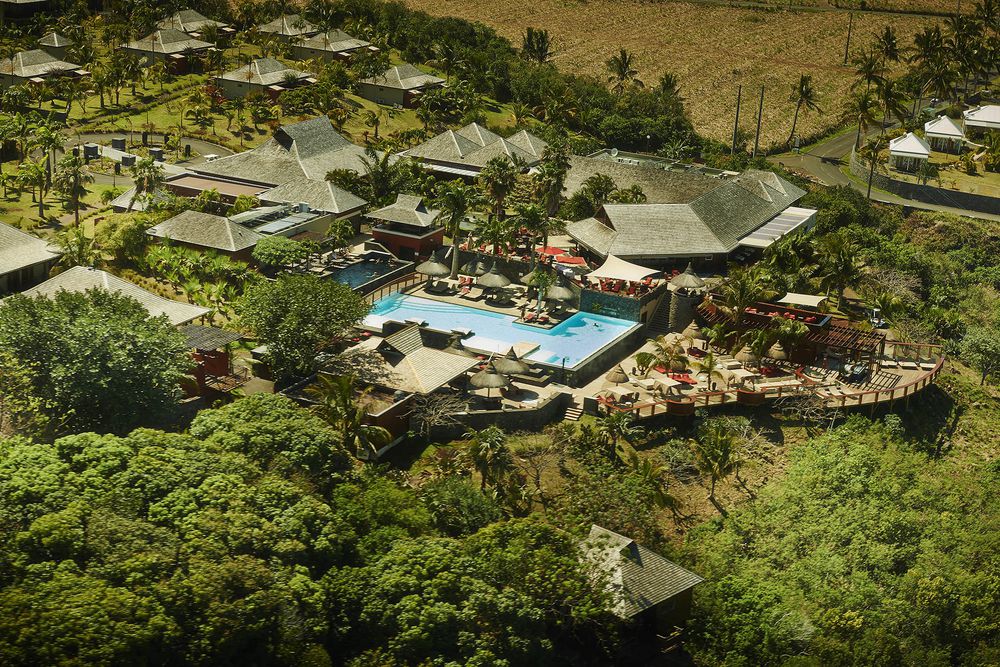 The luxurious Palm Hotel & Spa is surrounded by untouched nature in the middle of a spacious tropical garden.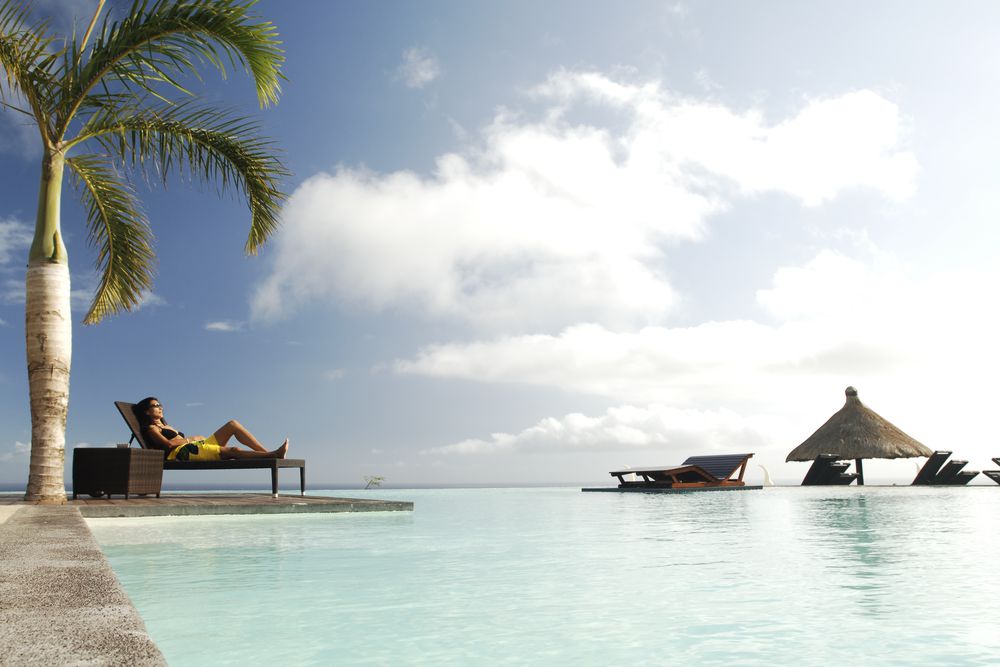 Welcome to the Palm Hotel & Spa on La Reunion!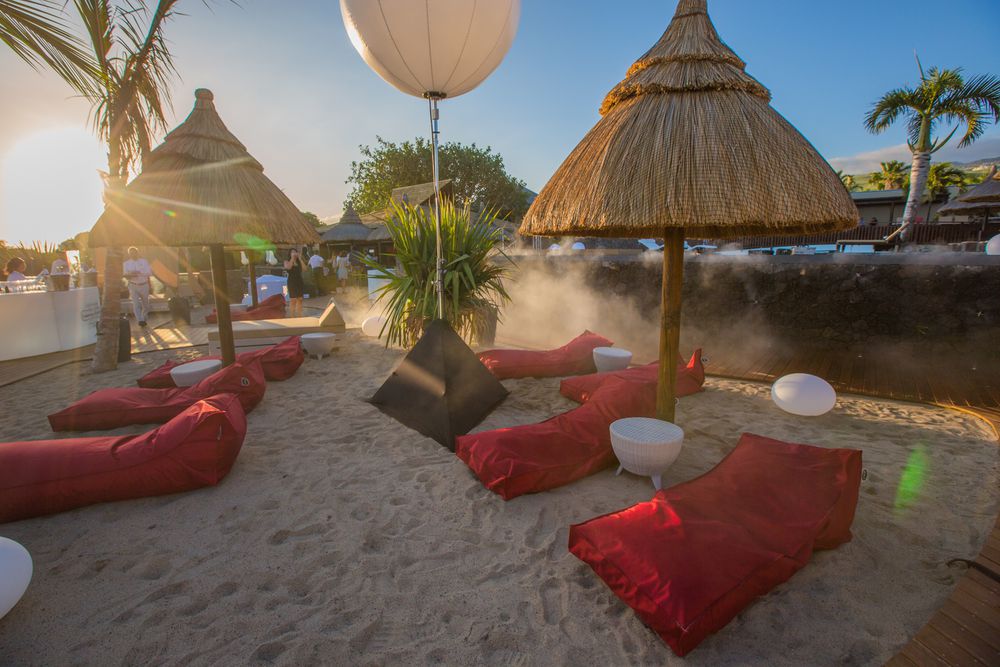 Above the beautiful Grand'Anse bay lies the Palm Hotel & Spa.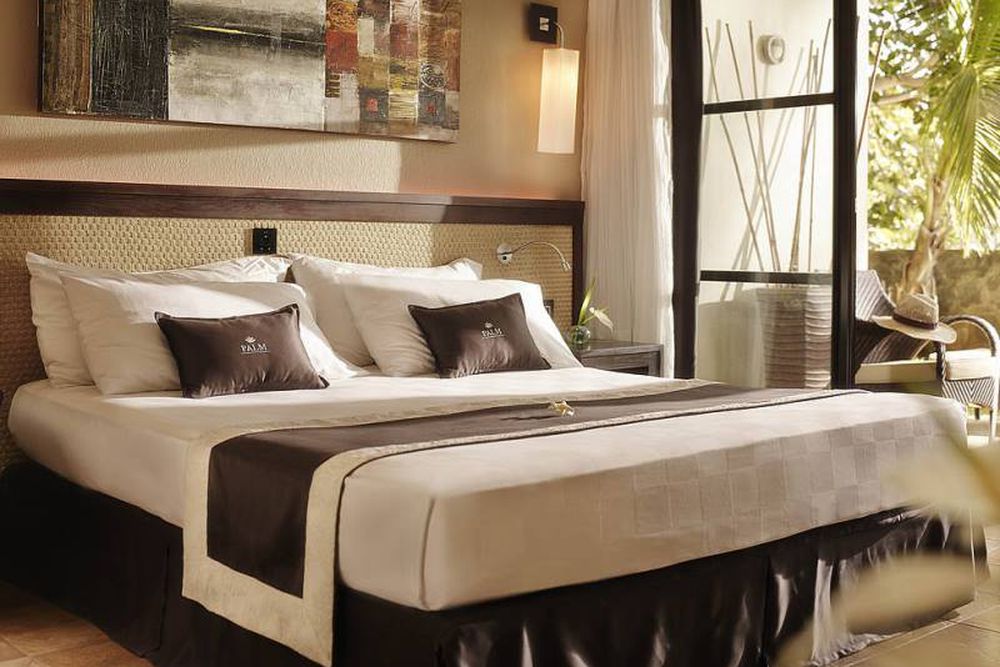 All 65 rooms of the luxury hotel are spacious and modernly furnished.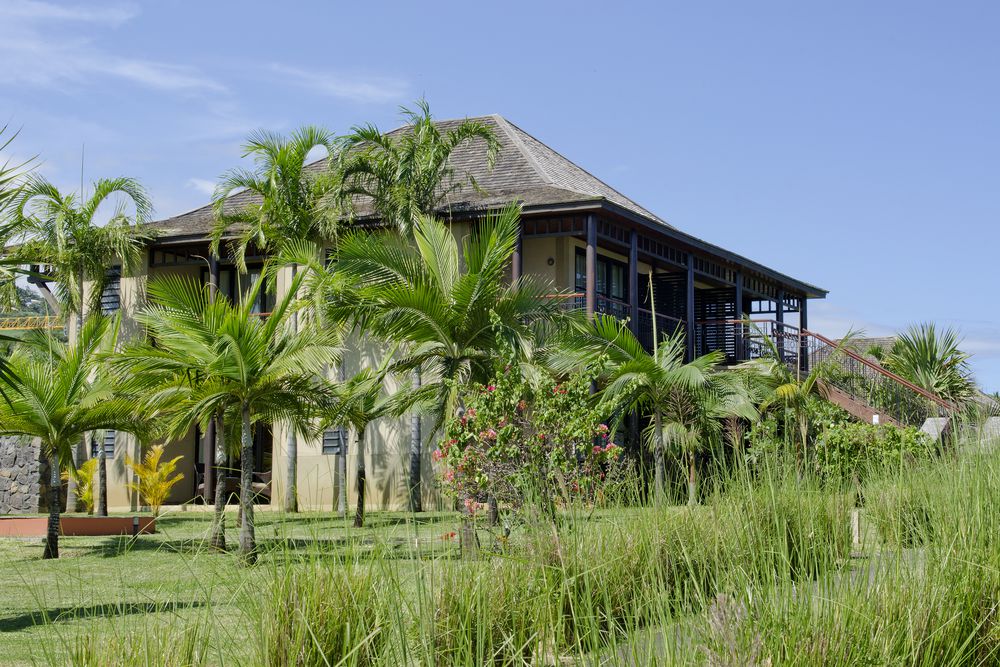 In the heart of a typical and natural environment, the hotel welcomes you in a completely relaxed atmosphere.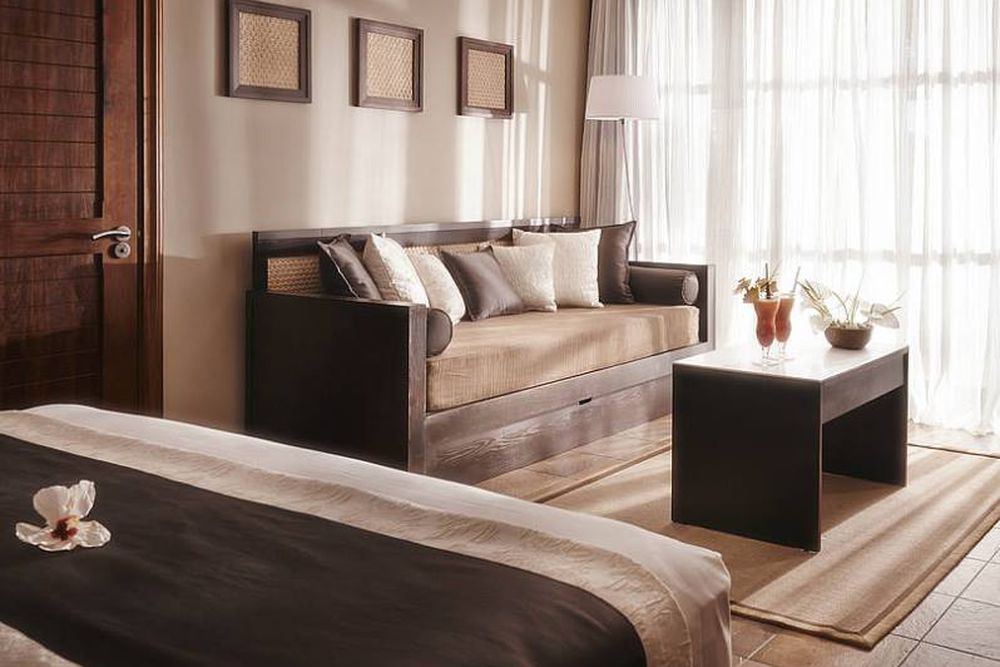 The deluxe rooms are furnished like superior rooms, with an additional lounge.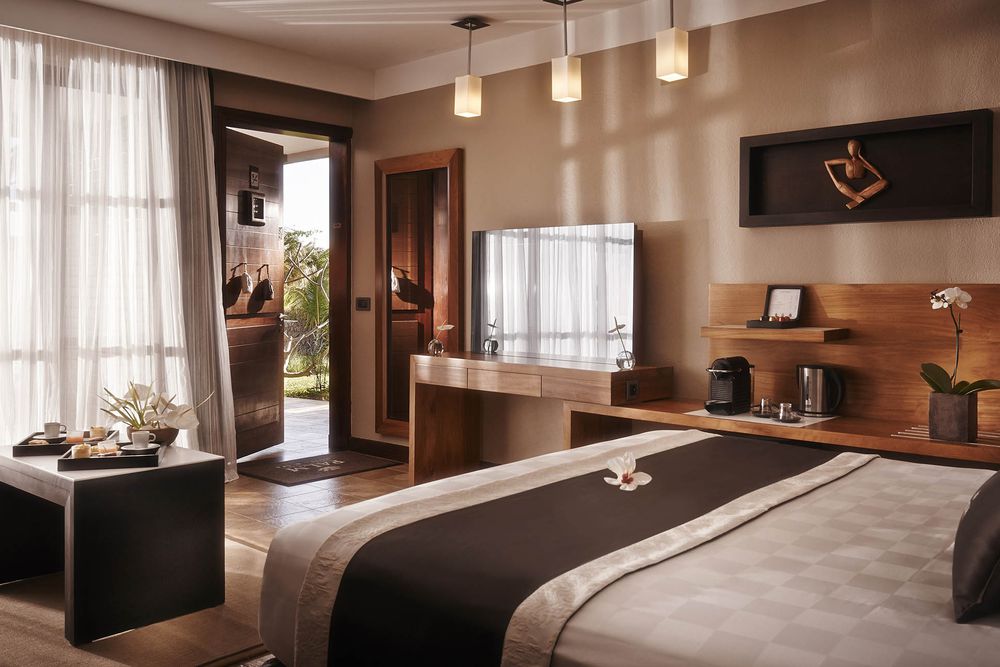 The deluxe rooms also have a large open veranda facing the garden.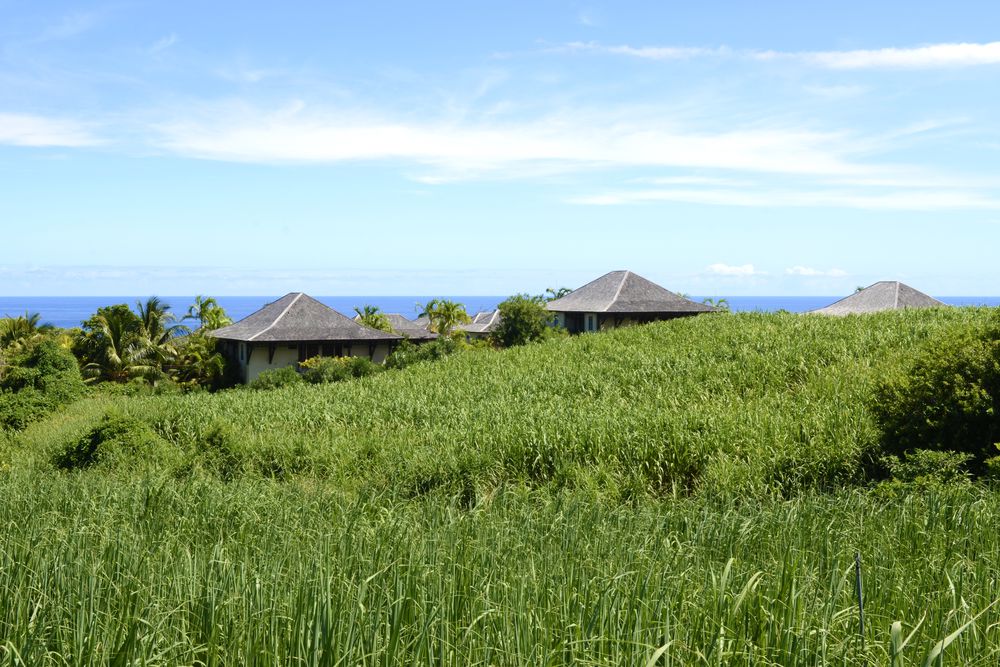 Due to its exceptional location between the coast and the mountains inland, it is only natural that the hotel is committed to the environment.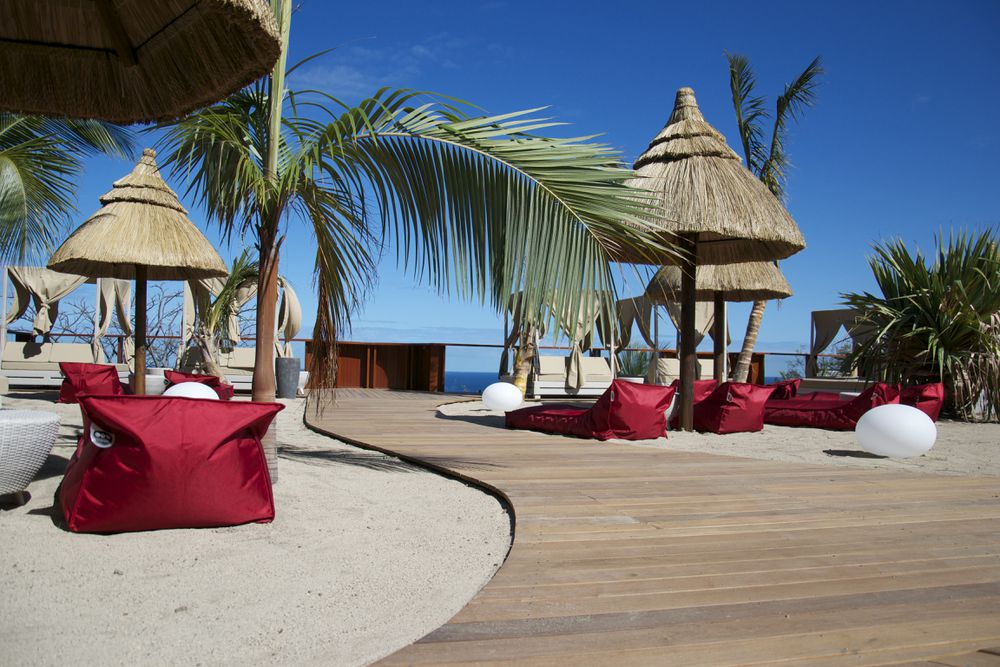 It is the first hotel on the island to receive the EU Ecolabel for tourism businesses, an official recognition of its commitment to sustainable development.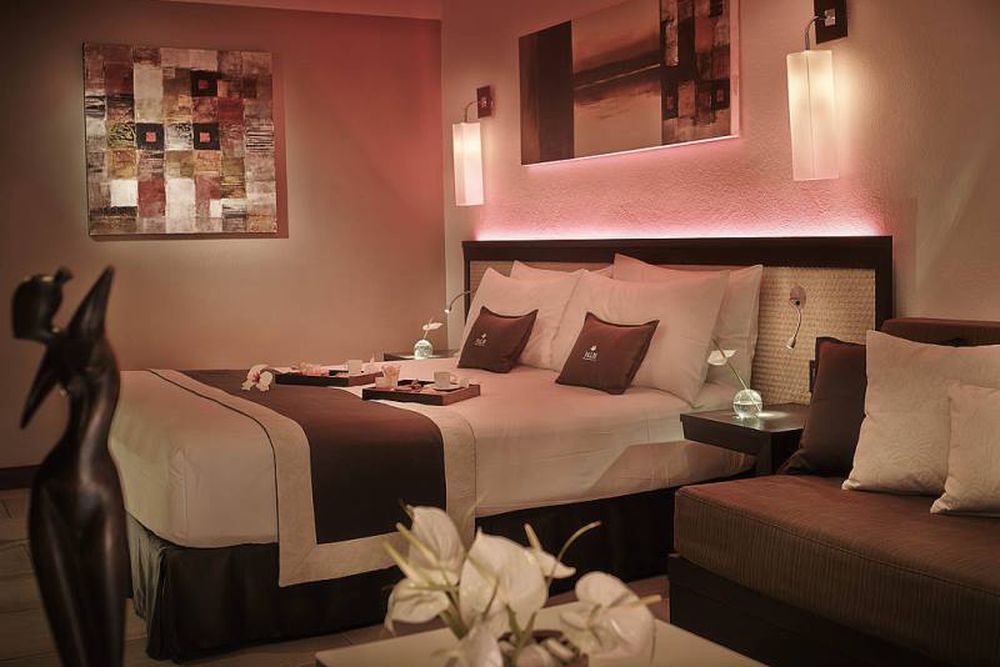 In addition to a walk-in closet, the suite has an outdoor shower and a veranda with sun terrace.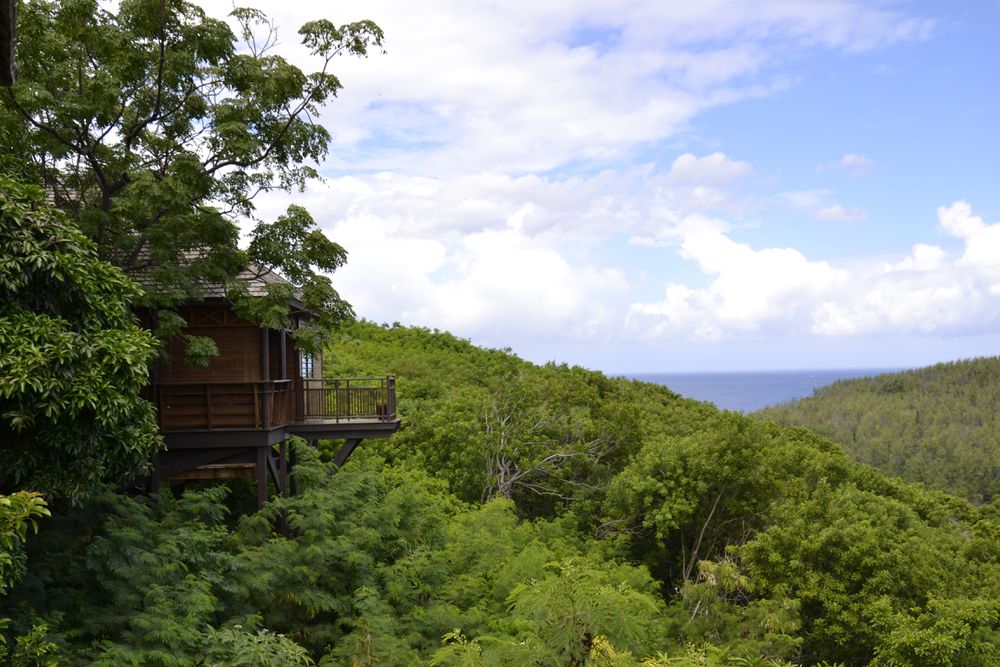 The lodges are nestled on the edge of the cliff and offer a unique panoramic view over Grand'Anse Bay.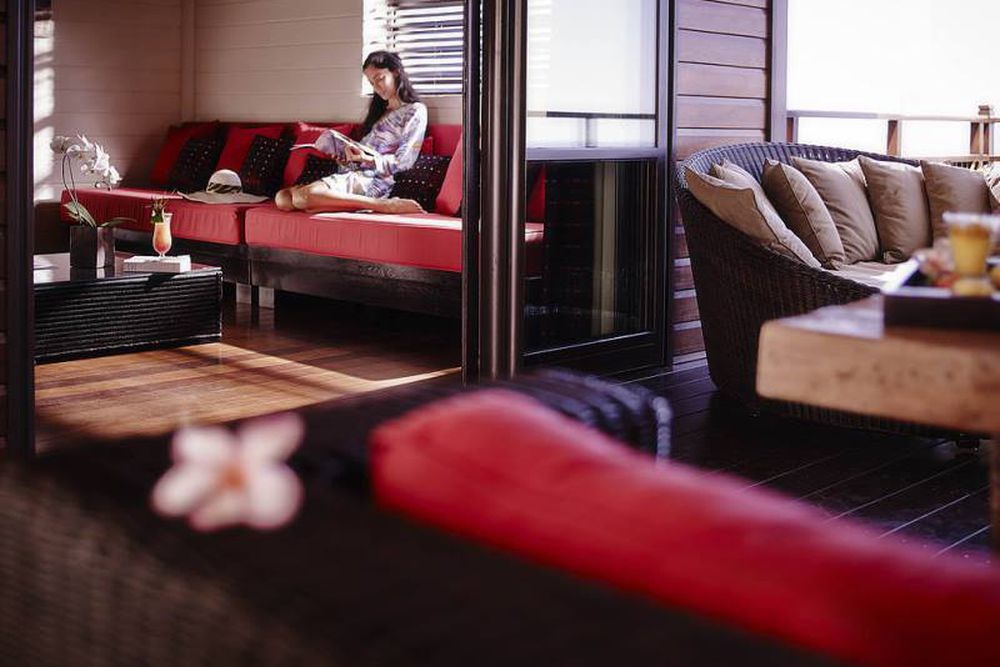 The spacious lodge is perfect for couples! Here you will find an oasis of peace and relaxation.
In addition to a wellness bathroom, the lodge has a whirlpool, a lounge with TV, and a terrace with a lounge sofa. Pure relaxation!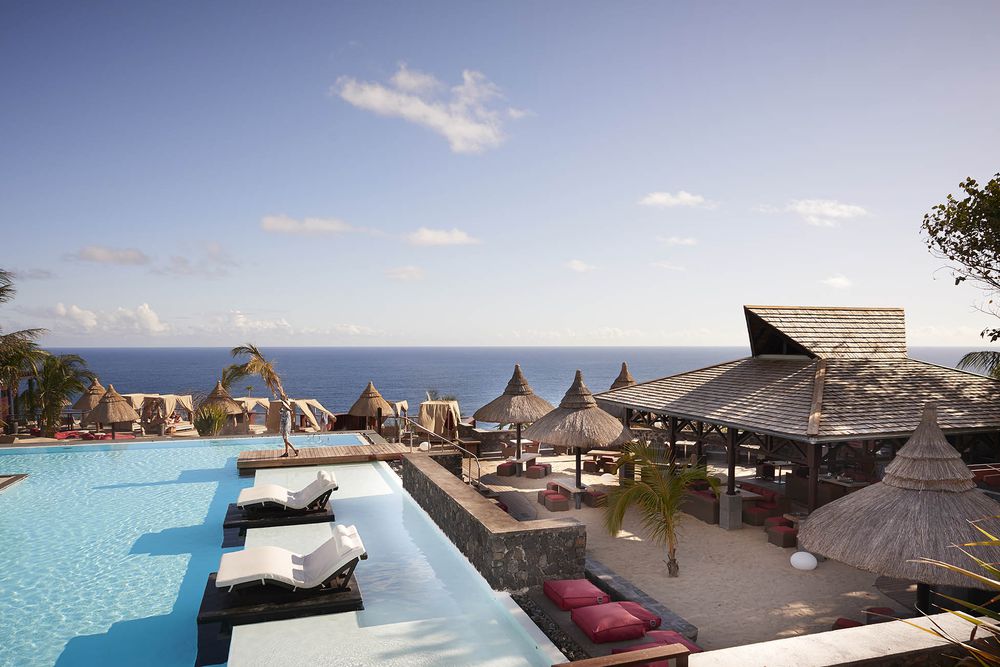 With a refreshing drink, you can really let your wander at the spacious outdoor pool.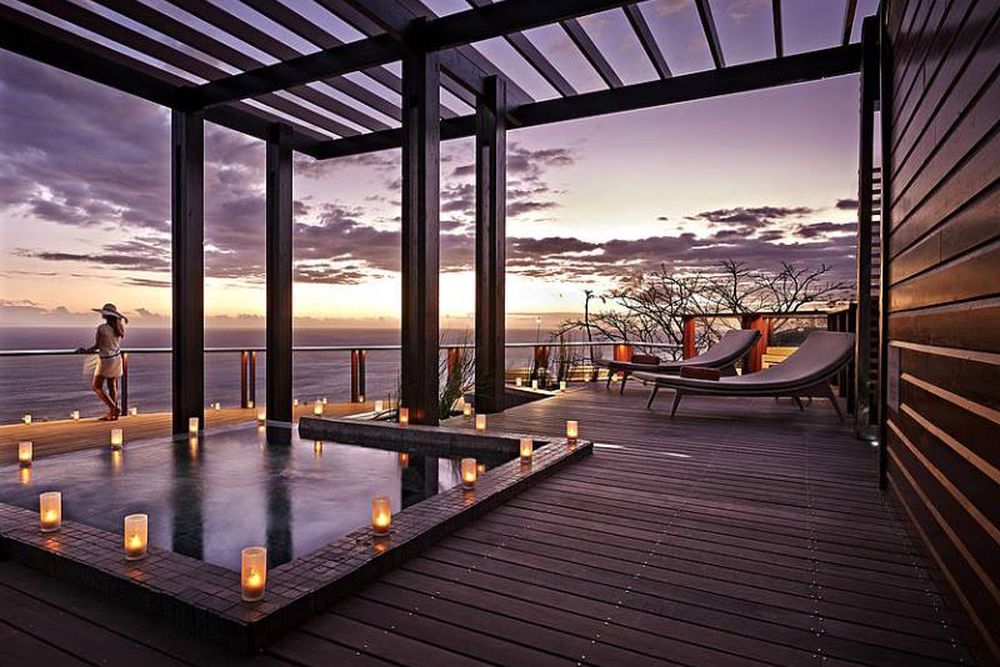 Complete relaxation after an eventful day through the fascinating lava landscape! The Palm Hotel & Spa is there for you!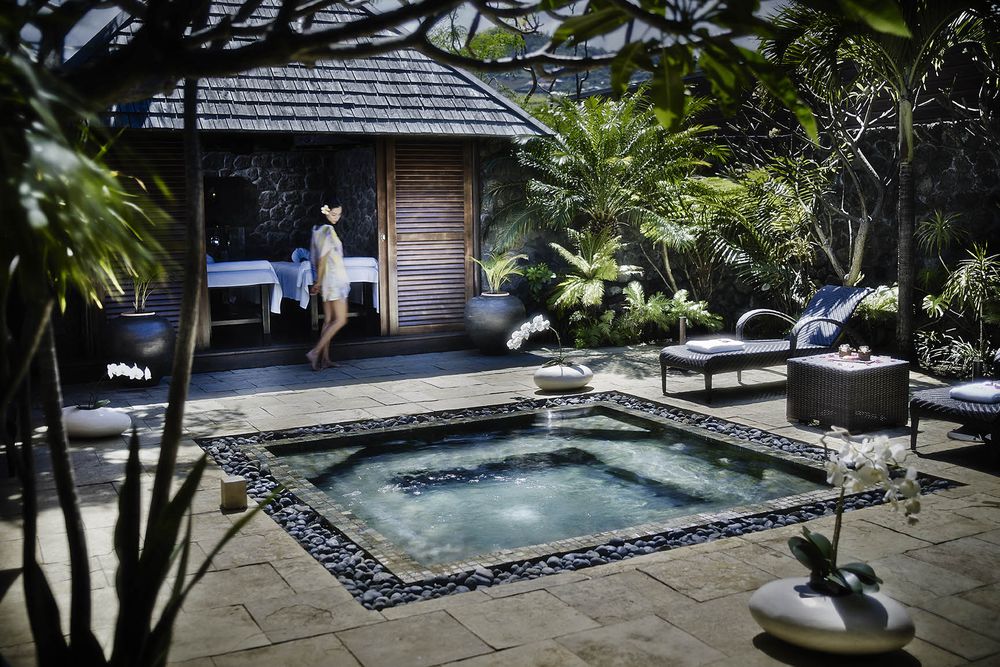 How about a massage? Relax at the Akea Spa & Beauty.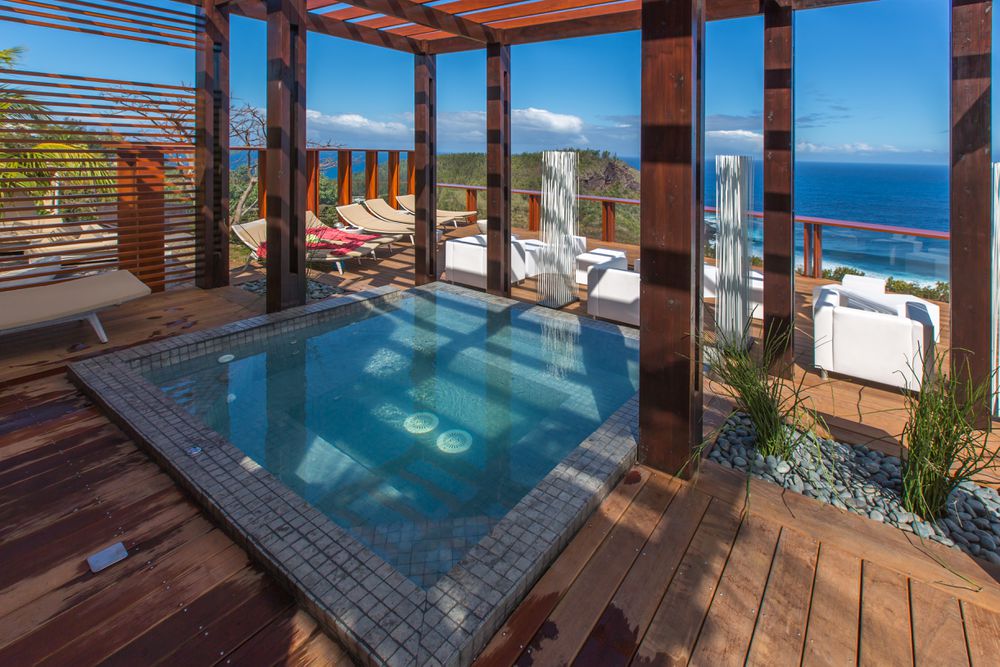 The perfect spot to relax.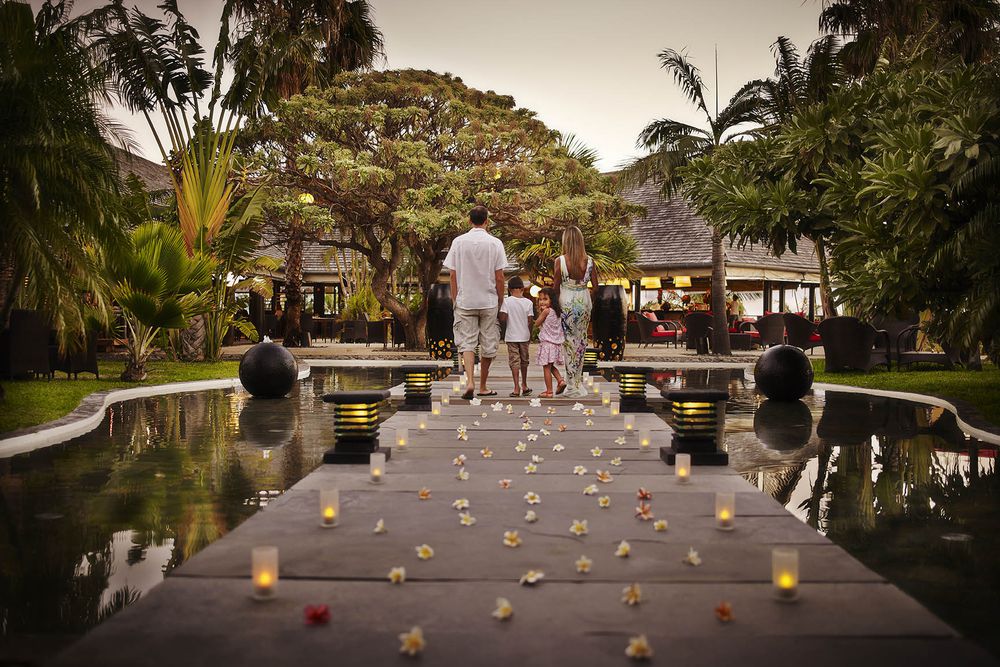 The Palm Hotel & Spa is the perfect place for families. Numerous activities are available nearby.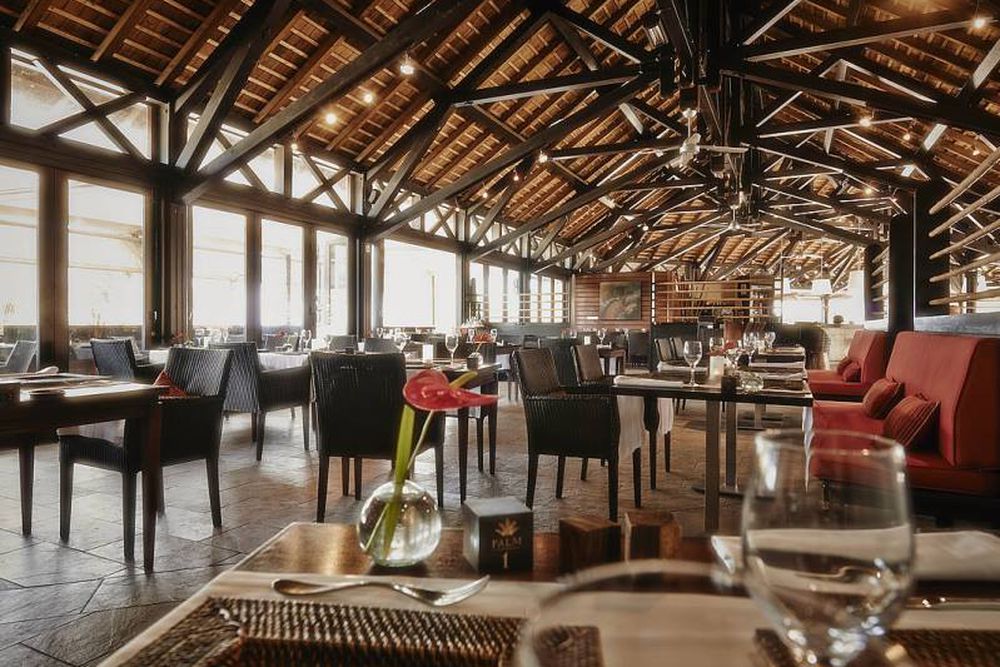 The Restaurant Deck offers a varied cuisine of local products and international influences.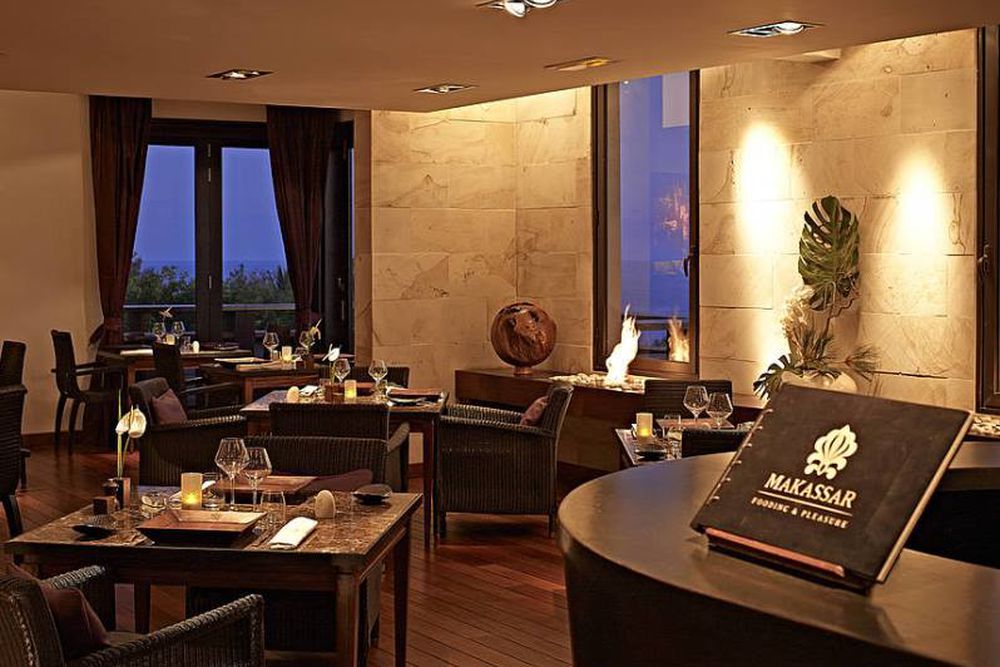 At Le Makassar, the hotel's gourmet restaurant, you will be spoiled with exquisite variations of local cuisine.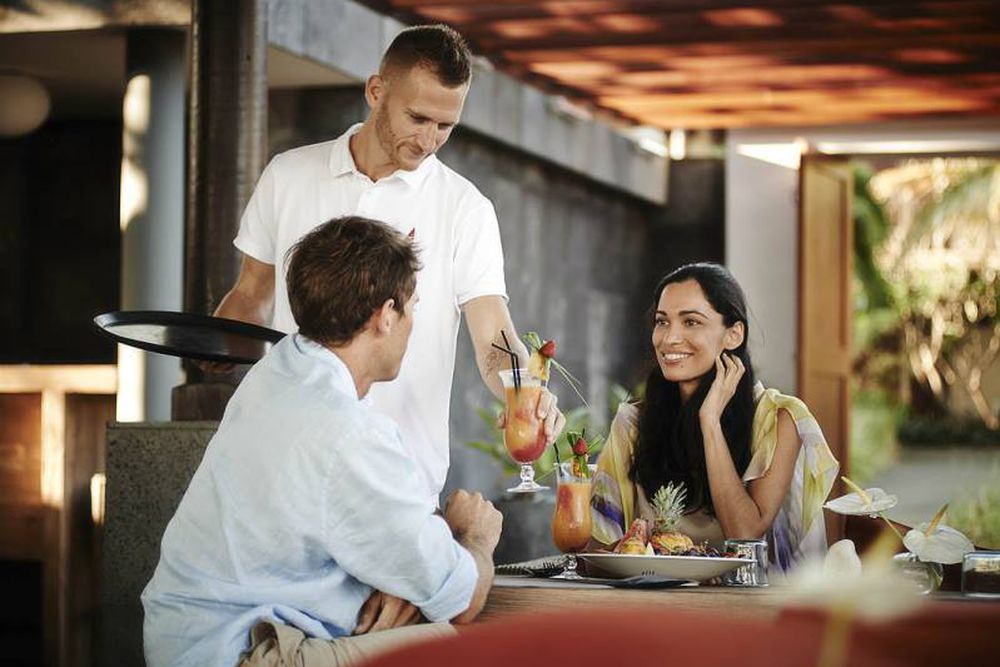 Start the day with a delicious breakfast and try fresh snacks, salads, and bagels in the KAH Restaurant.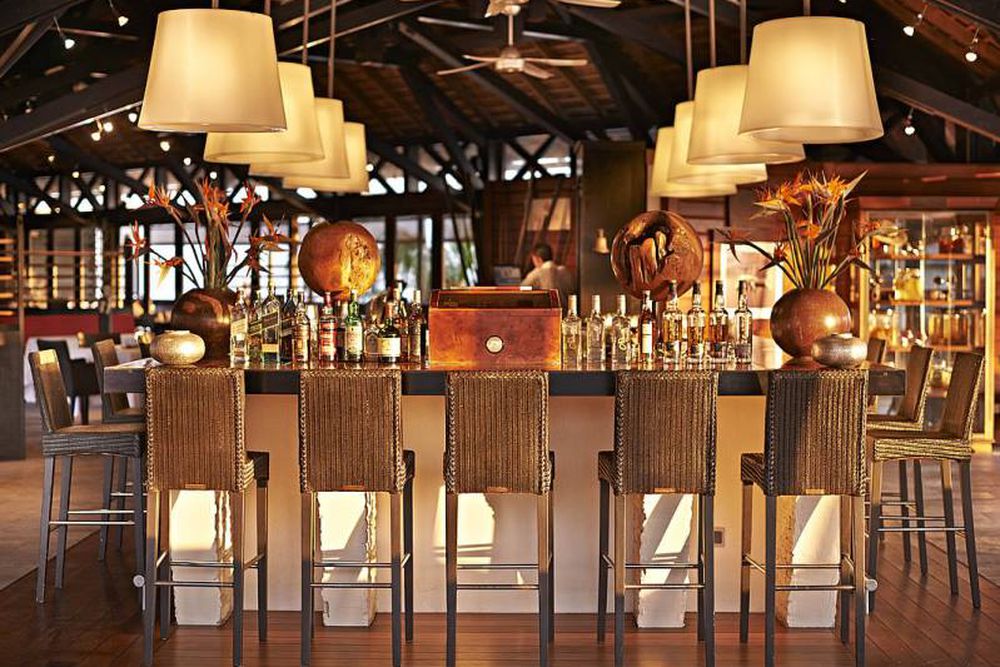 In the Kokoa Bar & Lounge you can end the day with excellent cocktails.