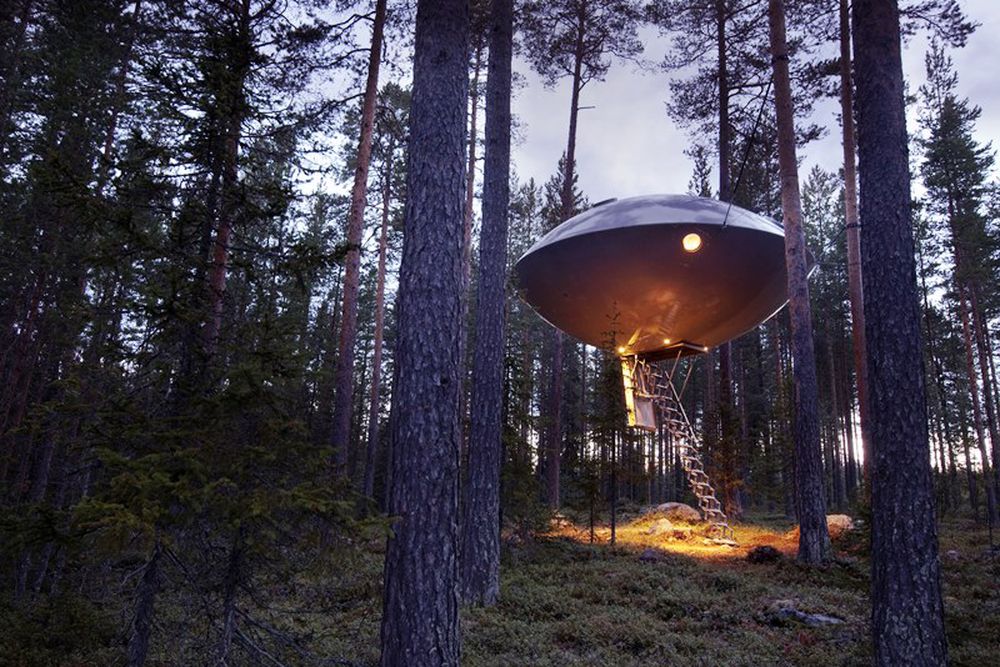 Sweden's most extraordinary hotel hides in its lush forest.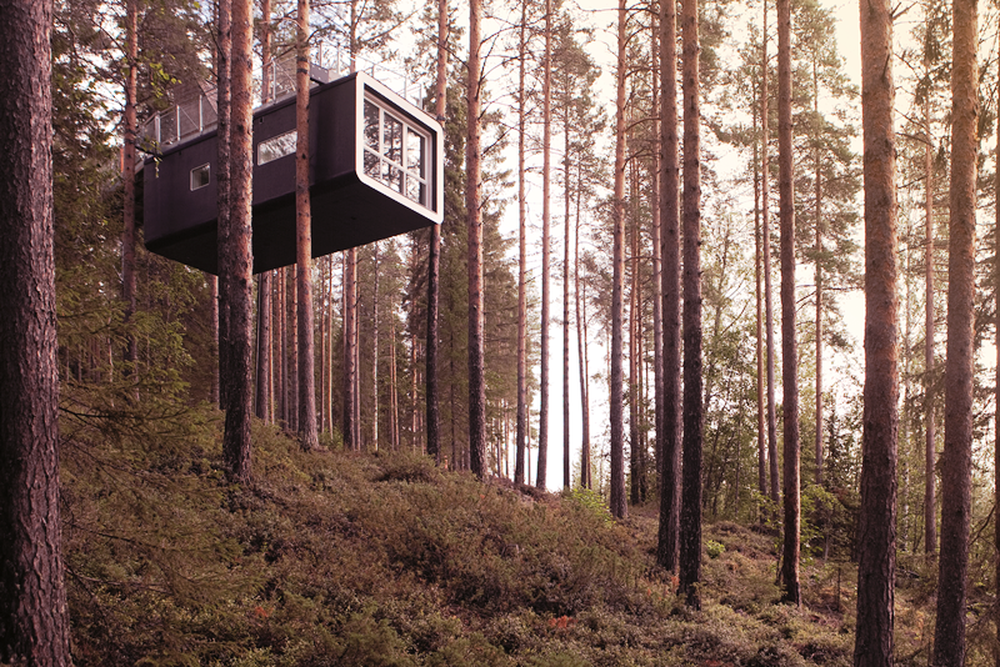 High up in the trees, the cabin promises an unforgettable view over the landscapes.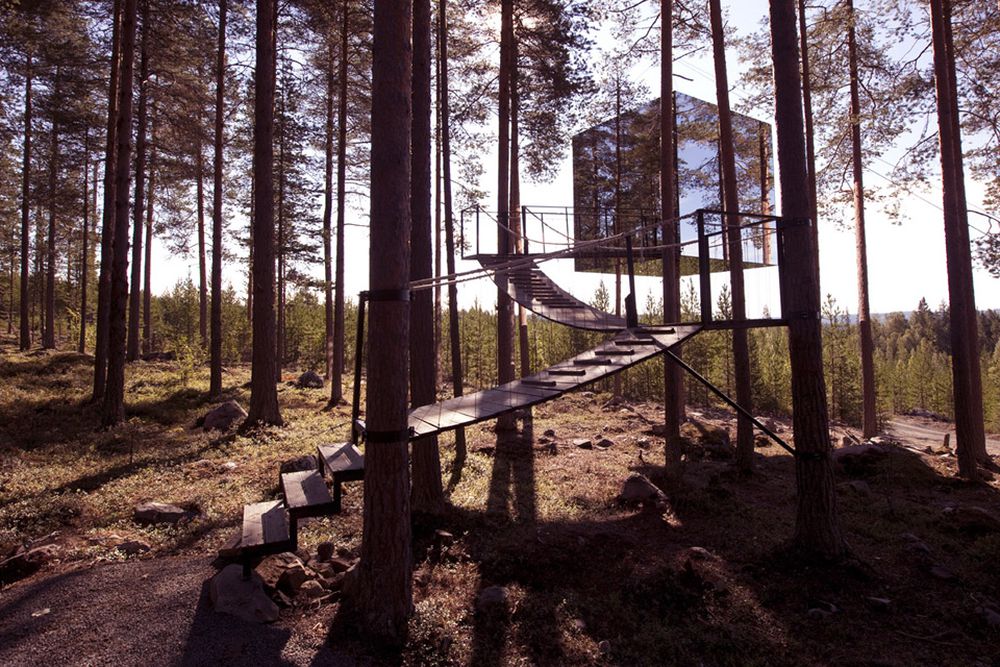 "The Mirror Cube" is well camouflaged with its reflective surfaces.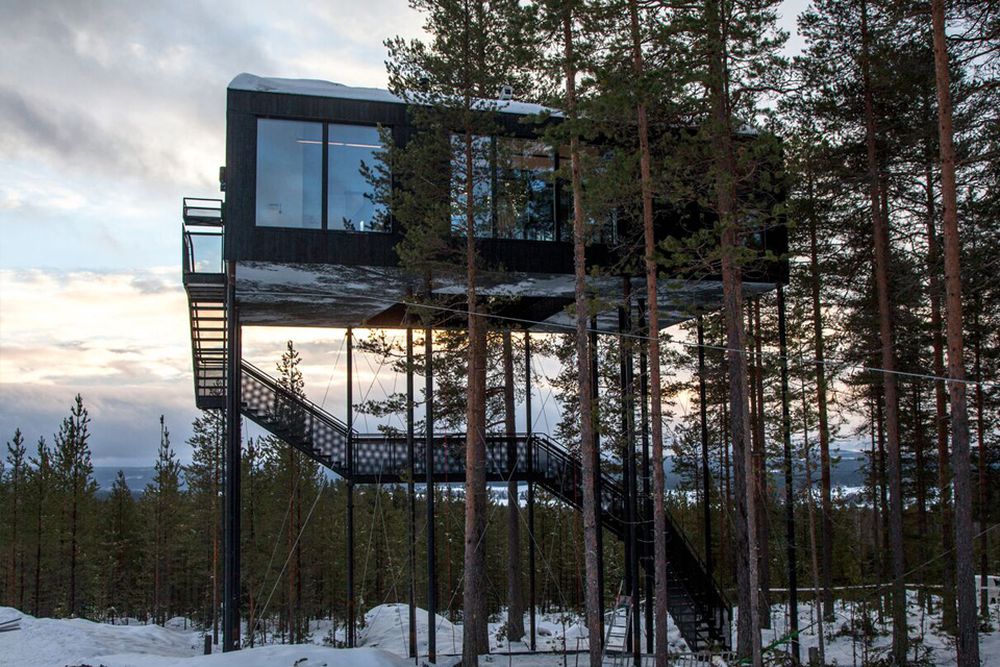 The newest of the seven tree houses: "The Seventh Room." There is enough space for the entire family!
"The Blue Cone's" peculiar architecture will impress you.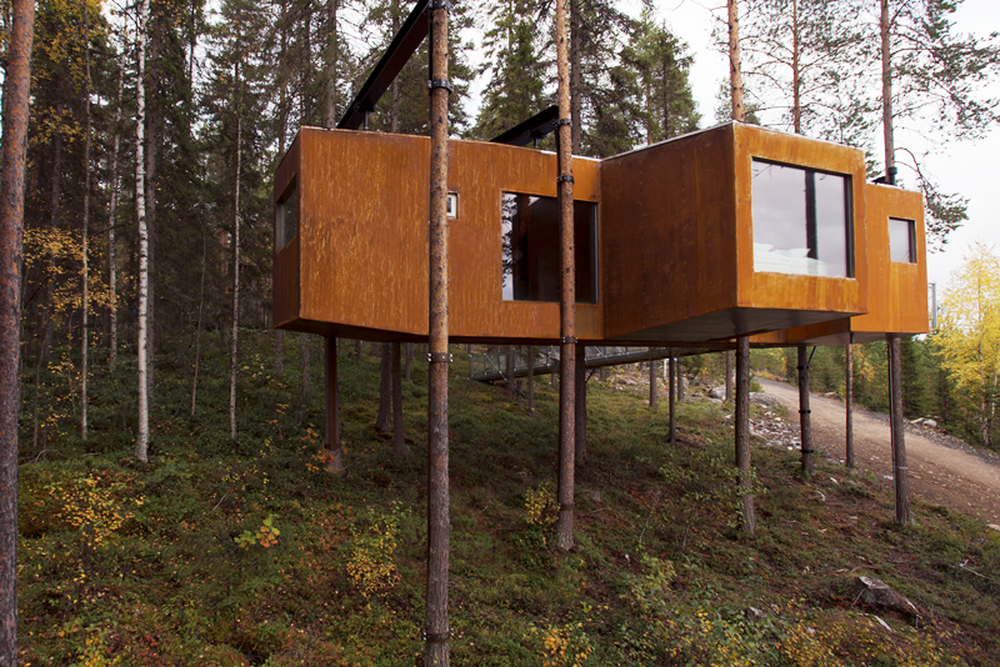 "The Dragonfly" has large picture windows so you can enjoy uninterrupted views of the beautiful surroundings.
Even during Sweden's white winters, "The Mirror Cube" is still an extraordinary sight.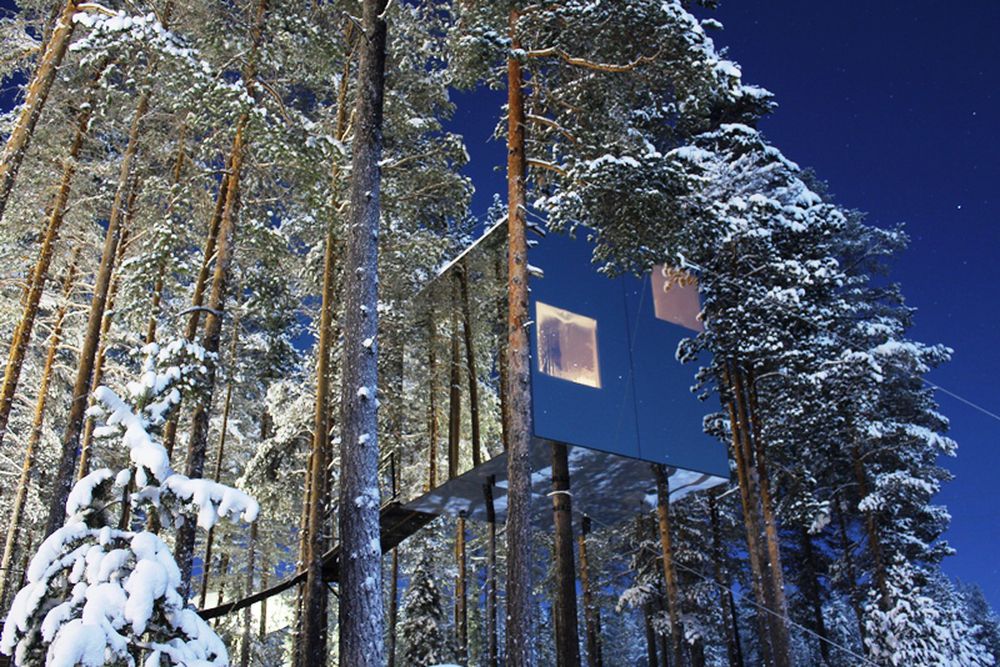 Though nobody can look inside, you can still see through the windows for a spectacular view.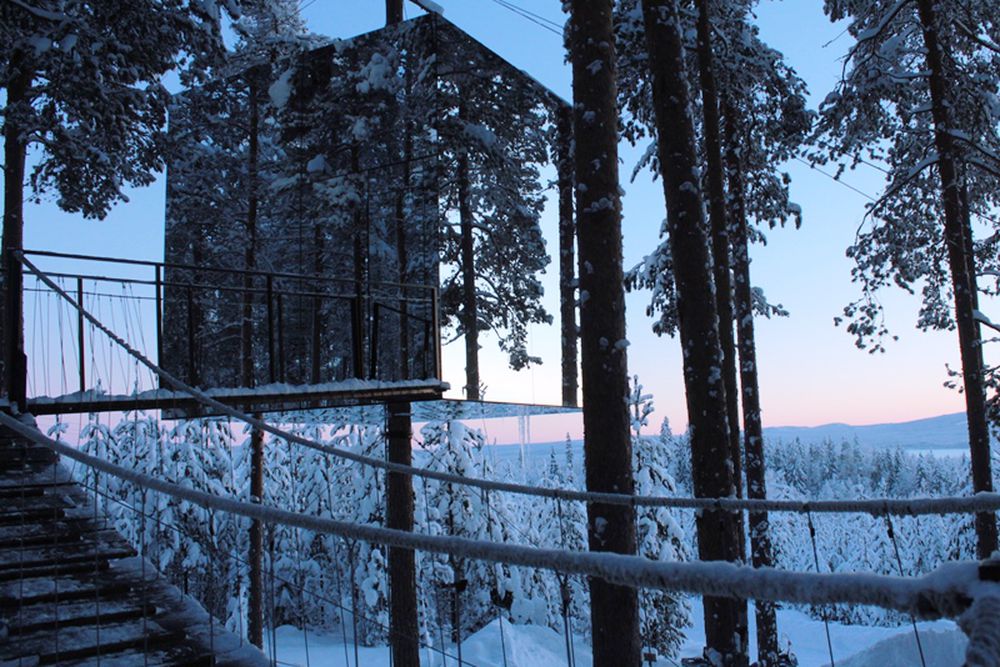 Amid the Swedish solitude, you will experience a new kind of accommodation.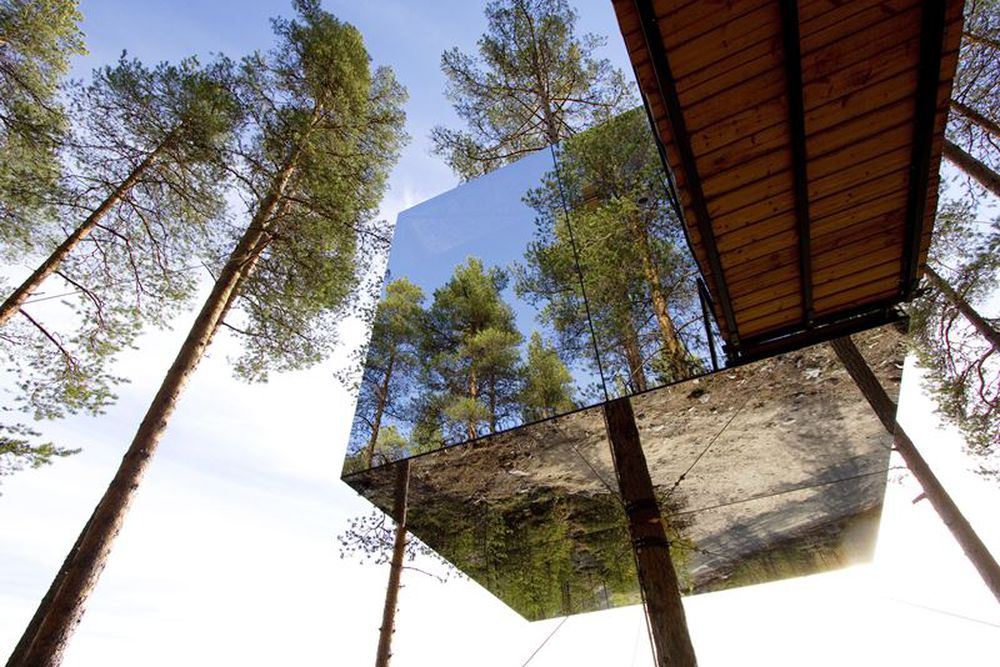 Perfectly integrated into the landscape, "The Mirror Cube" is a real eye-catcher.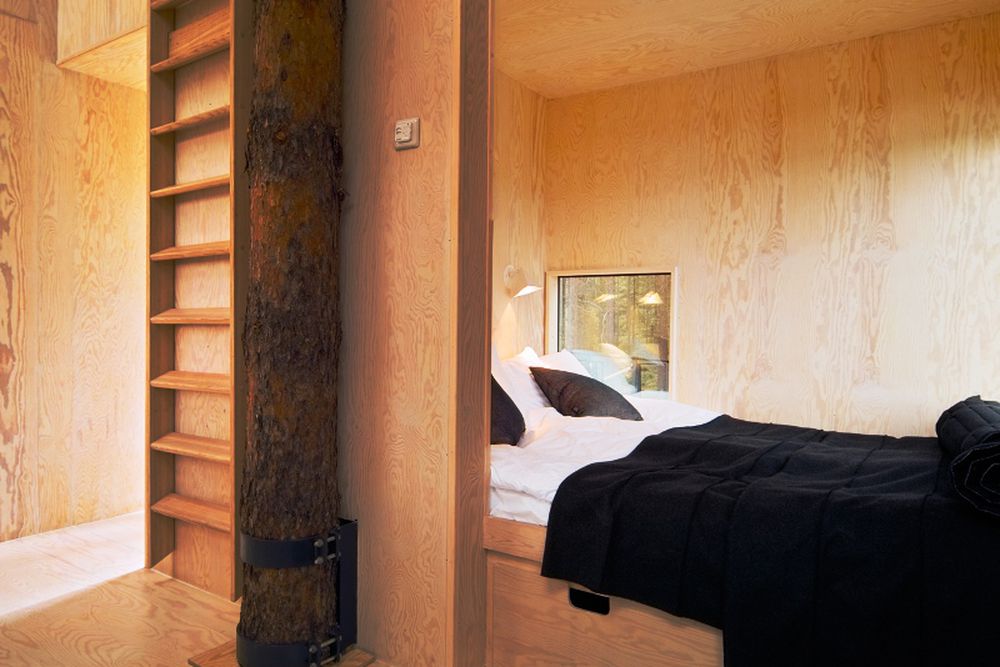 From inside, the treehouse is bright and friendly.
Is that a mysterious UFO landing in the middle of the forest?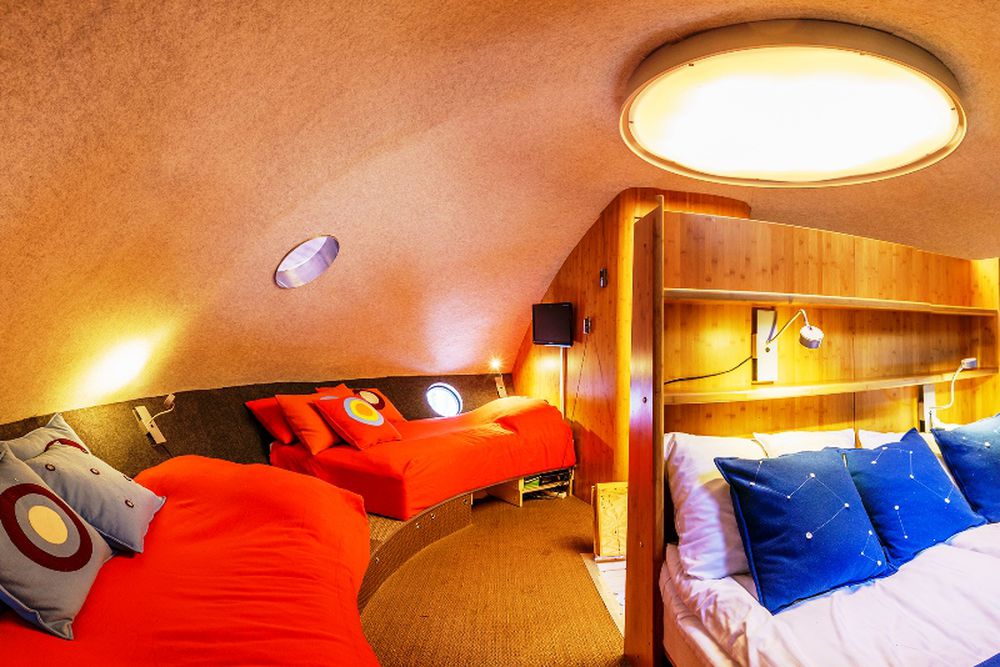 "The UFO" is the hotel's highlight, especially for the younger visitors.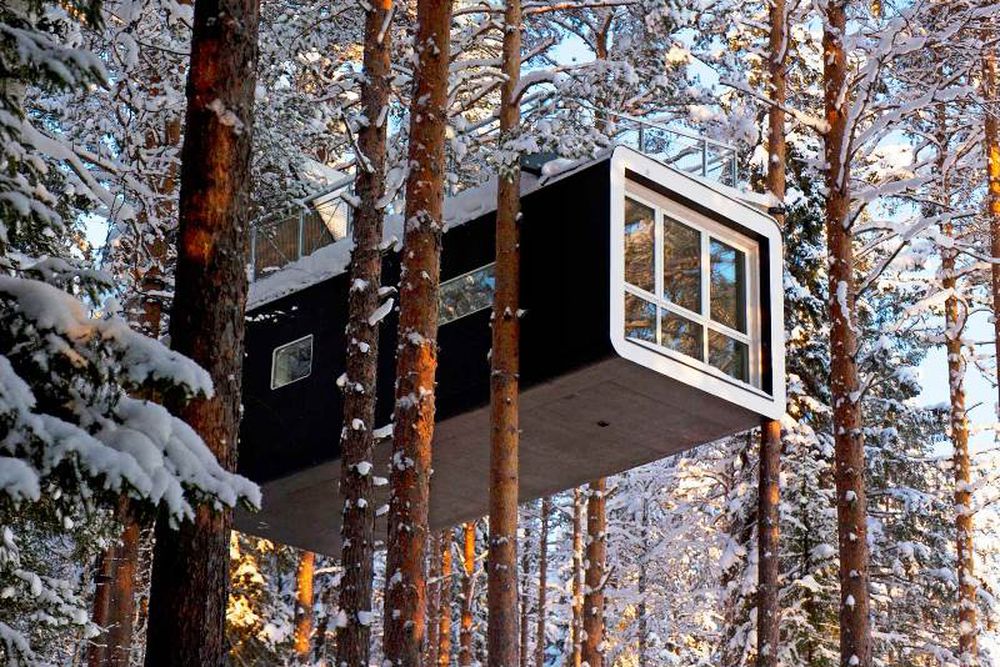 The roof terrace of "The Cabin" is a popular place to enjoy the view in summer and winter.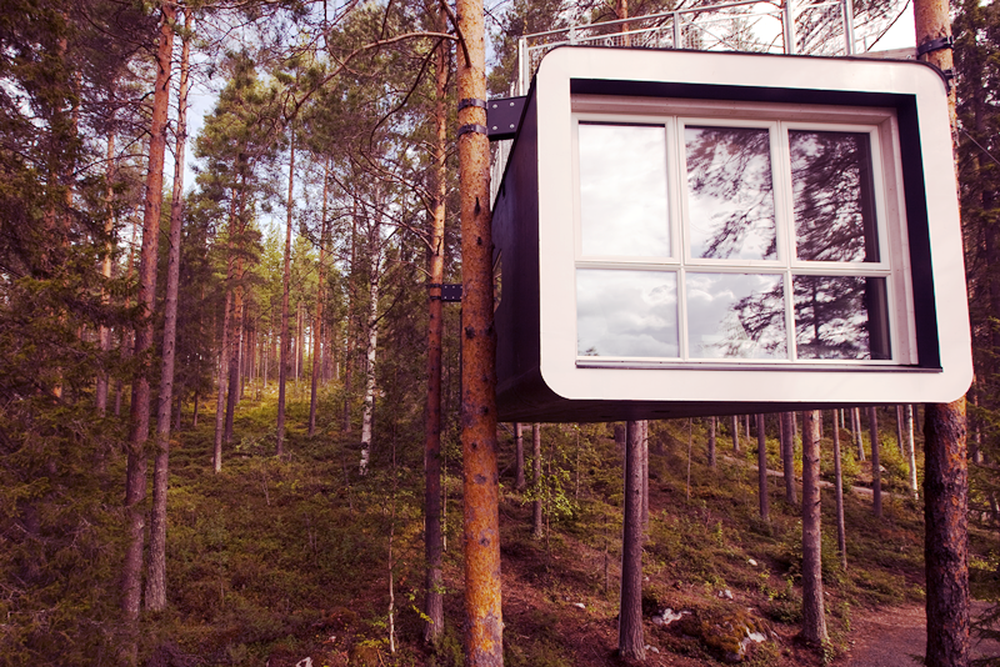 Modern yet unobtrusive.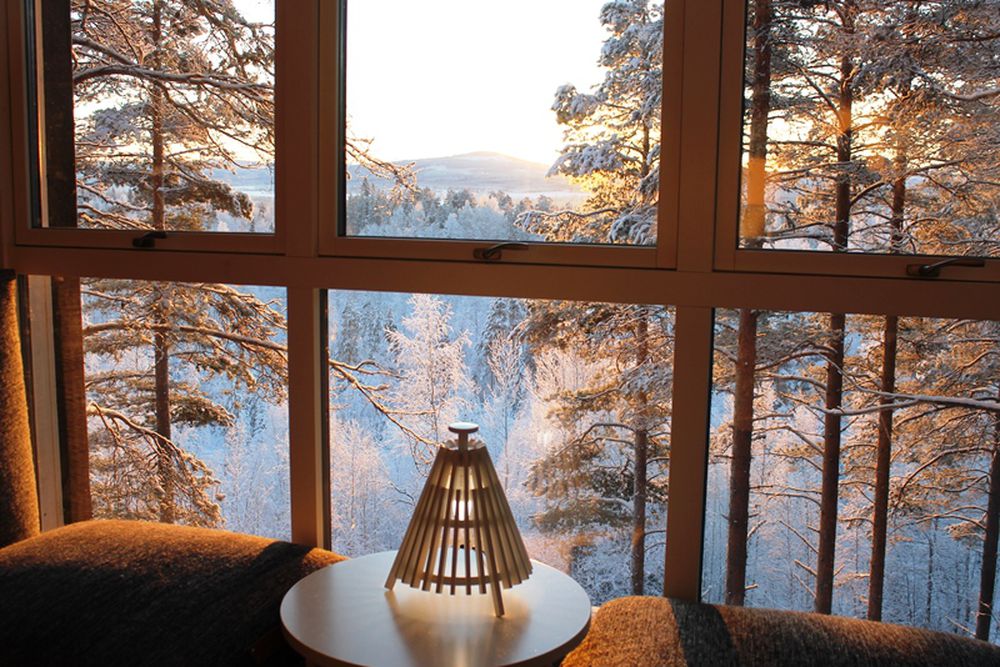 The large windows invite you to start the day in peace.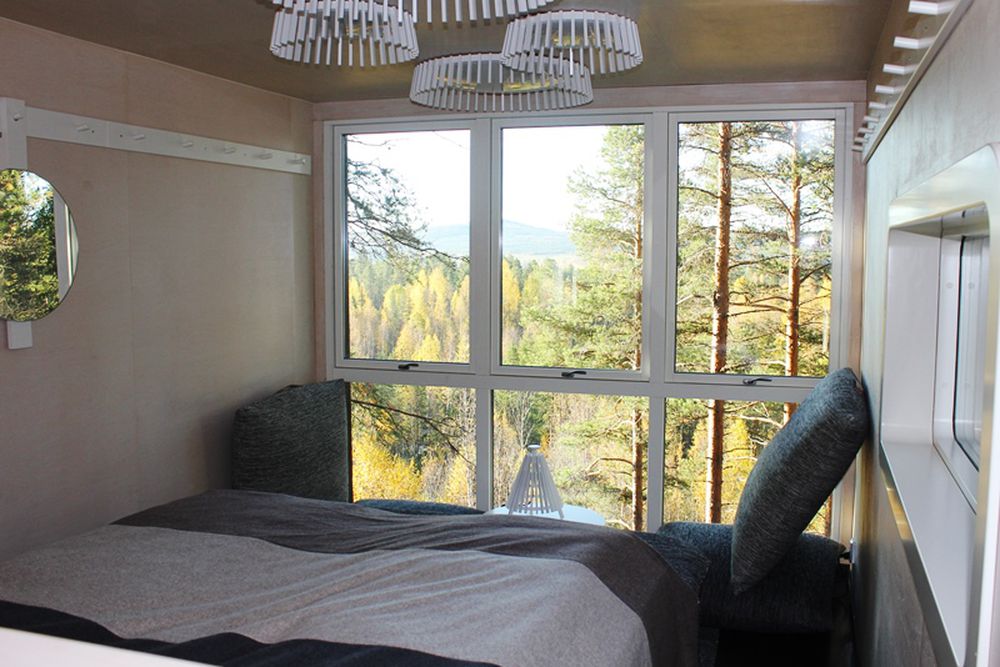 We understand how hard it is to get out of bed when you wake up to an impeccable view like this.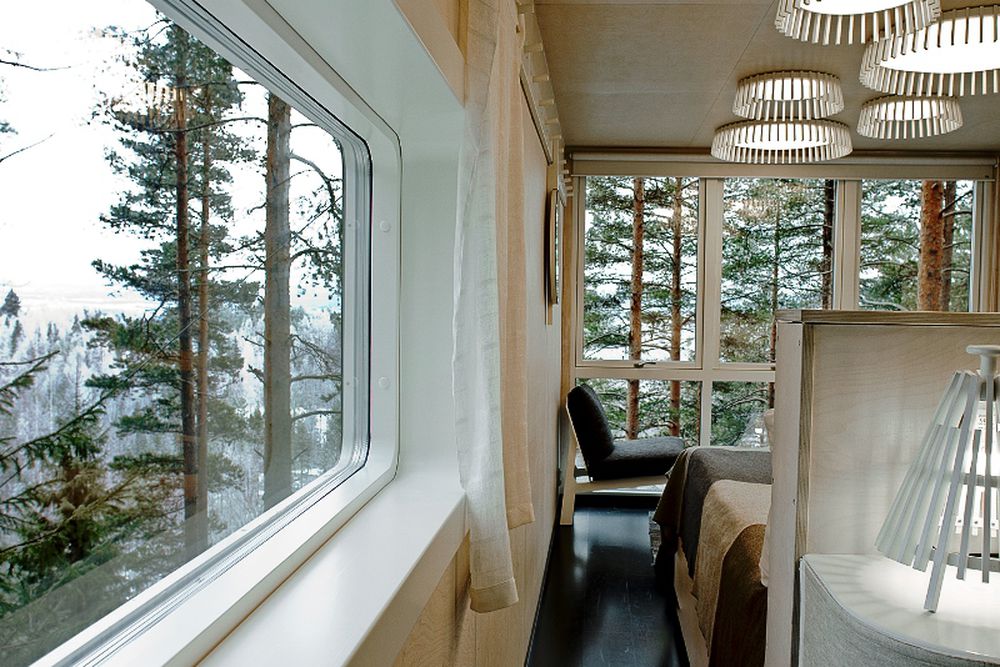 The bright and open design of the cabin provides a cozy atmosphere.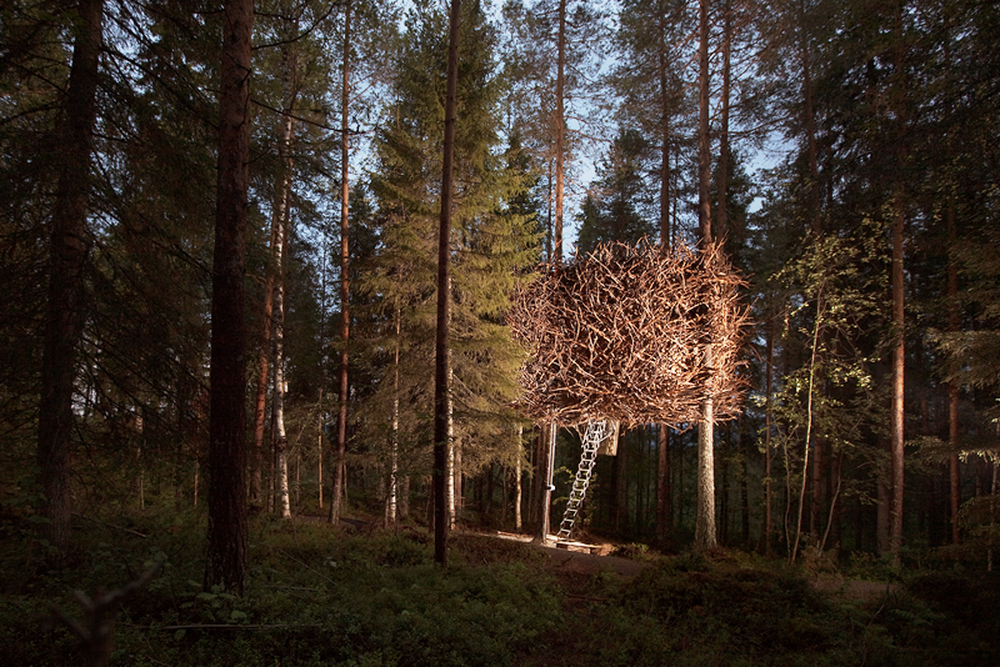 "The Bird's Nest" immerses itself perfectly into the forest.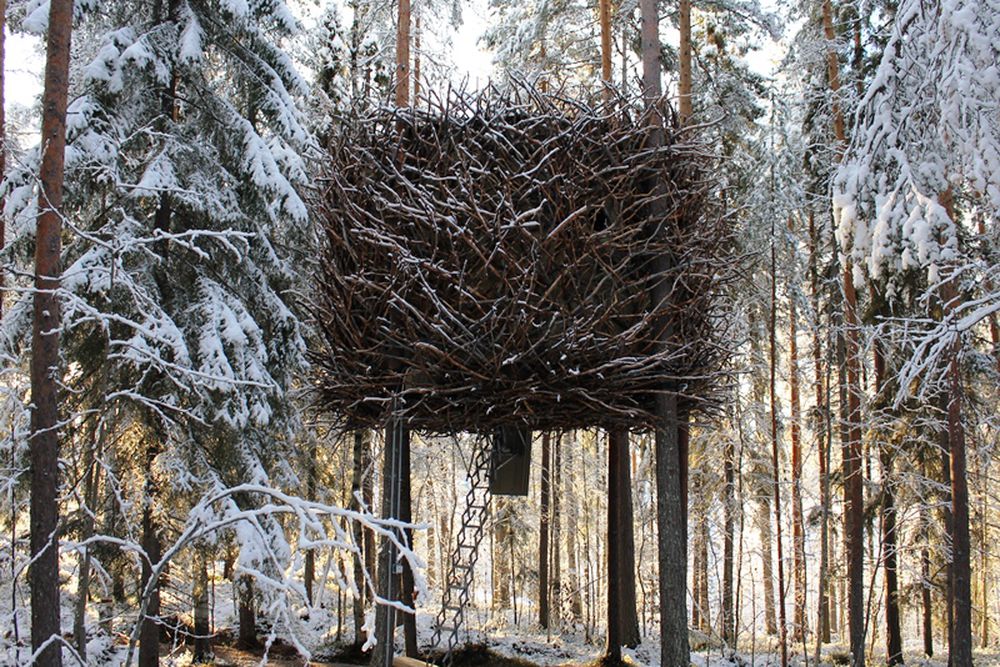 Your childhood dream comes true when you stay in this treehouse!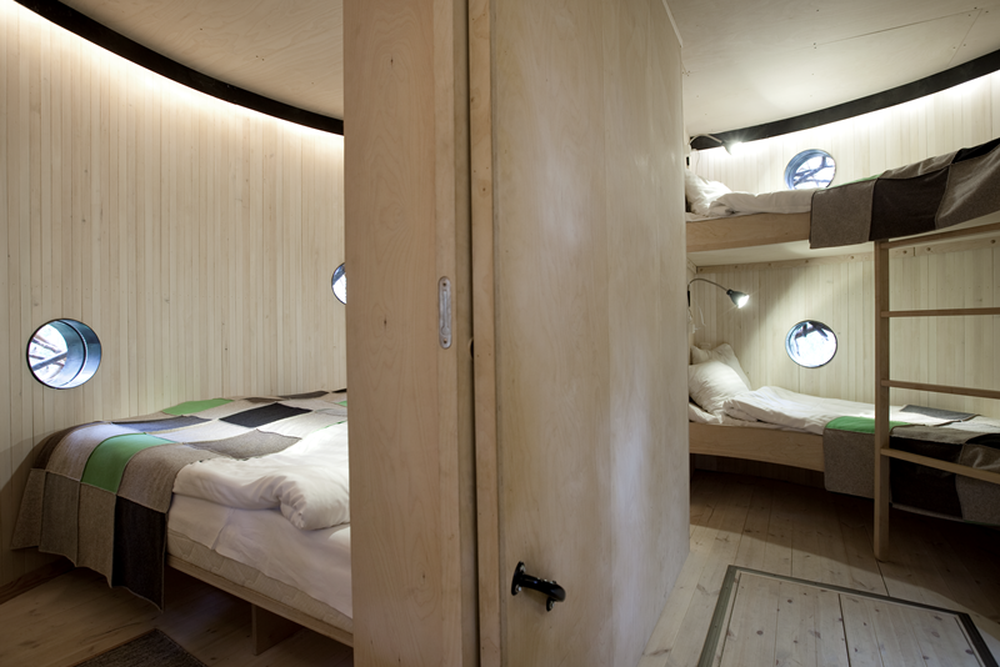 "The Bird's Nest" offers a family plenty of space and an unforgettable stay.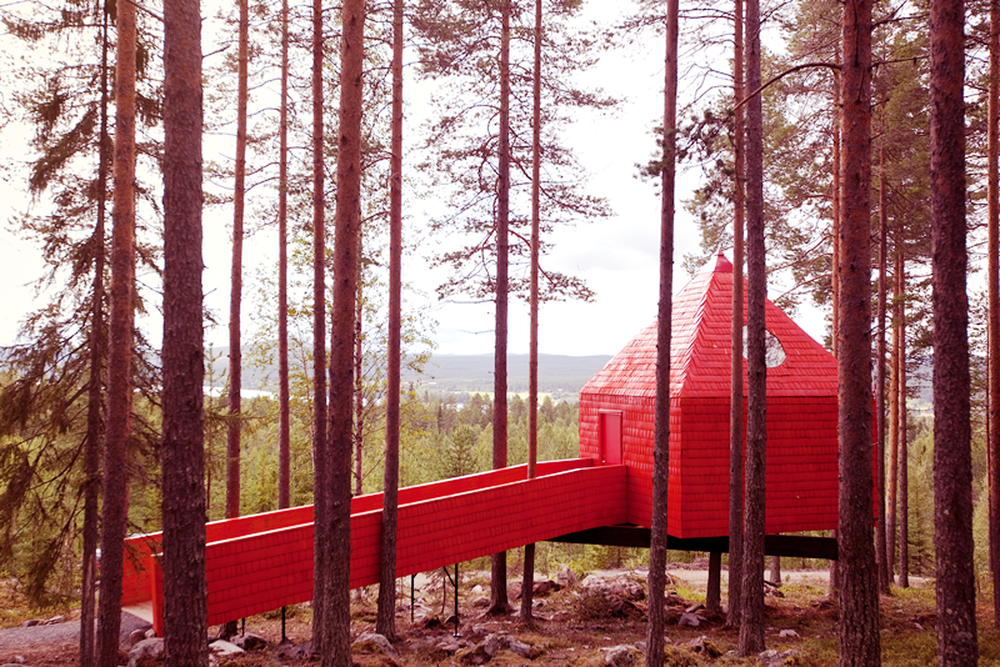 "The Blue Cone" stands out among the other treehouses because of its bright exterior.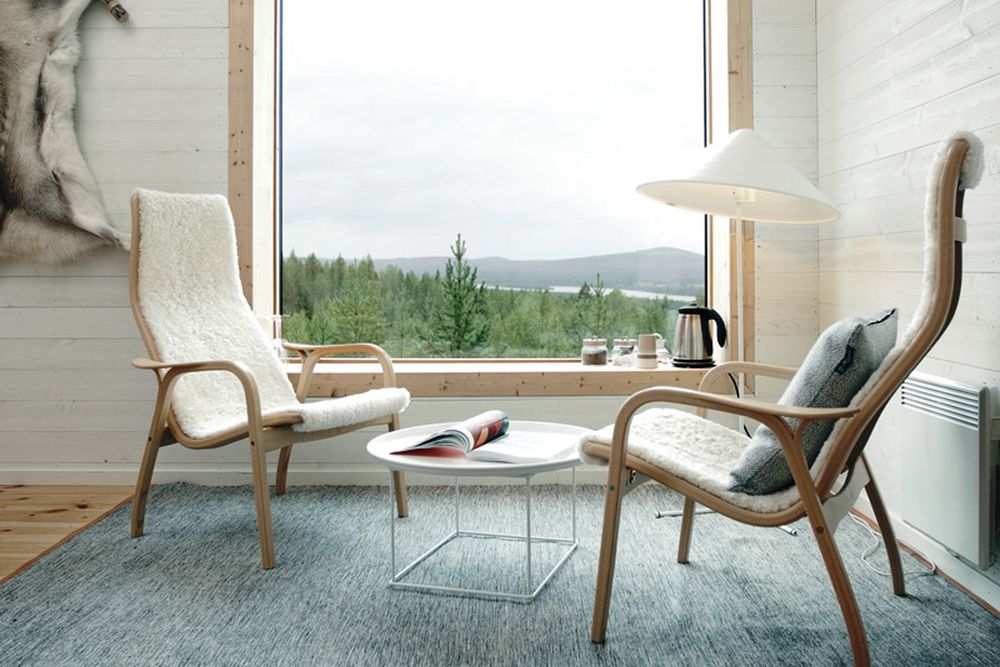 The interior design has a cozy atmosphere that invites you to relax.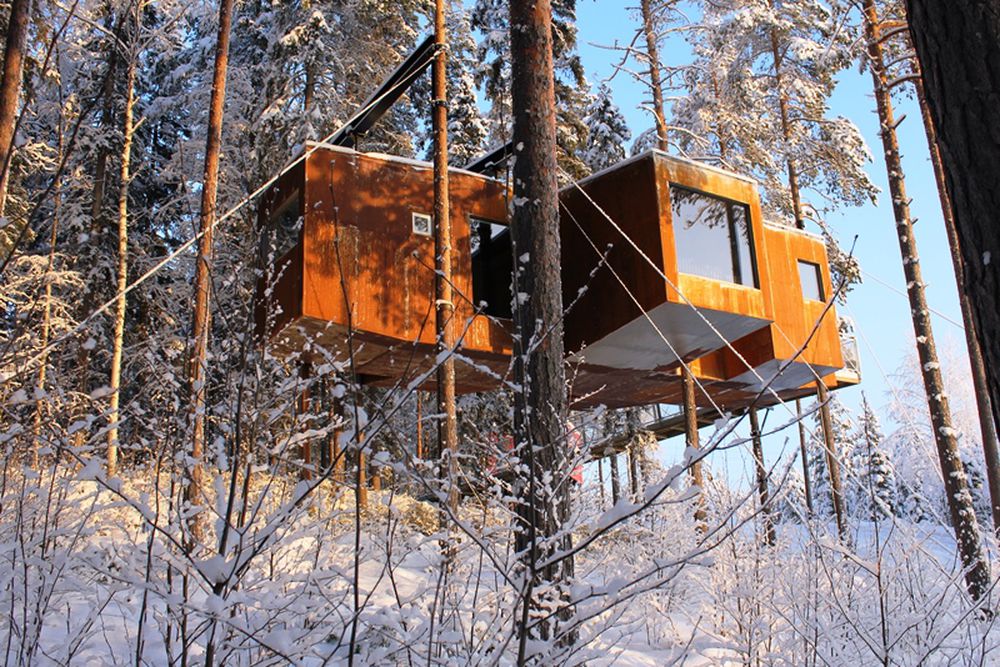 "The Dragonfly" is the second largest tree house.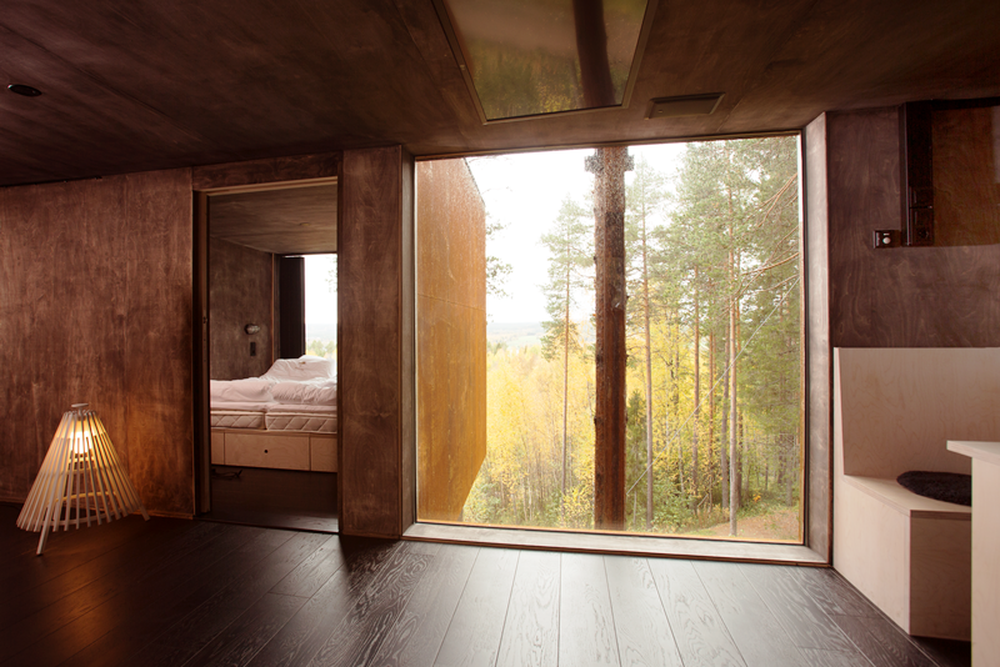 The hotel emphasizes the incomparable views of the pristine nature.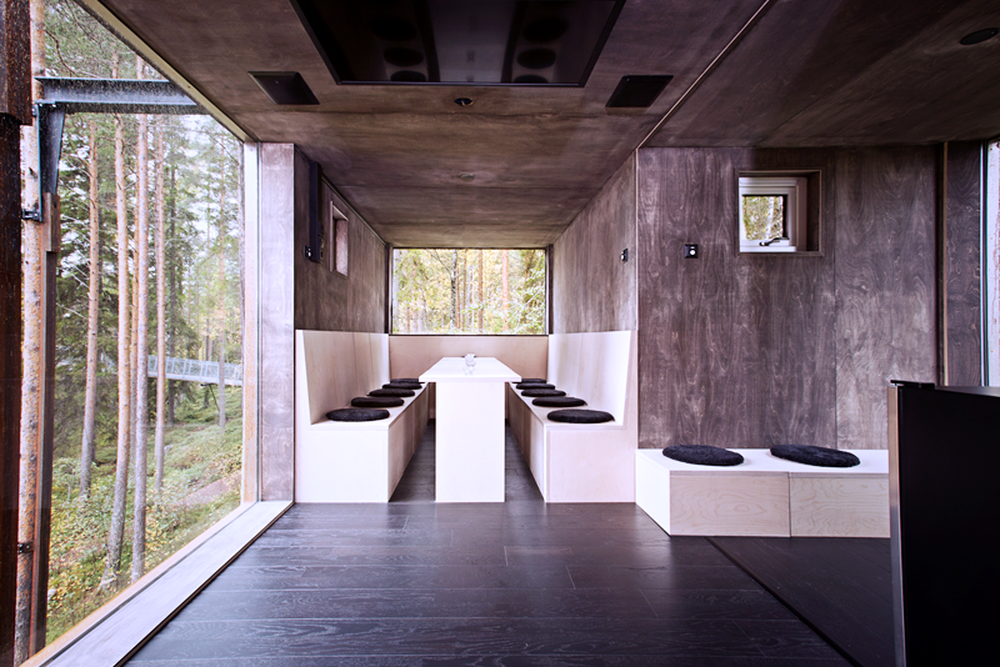 This treehouse is perfect for larger groups.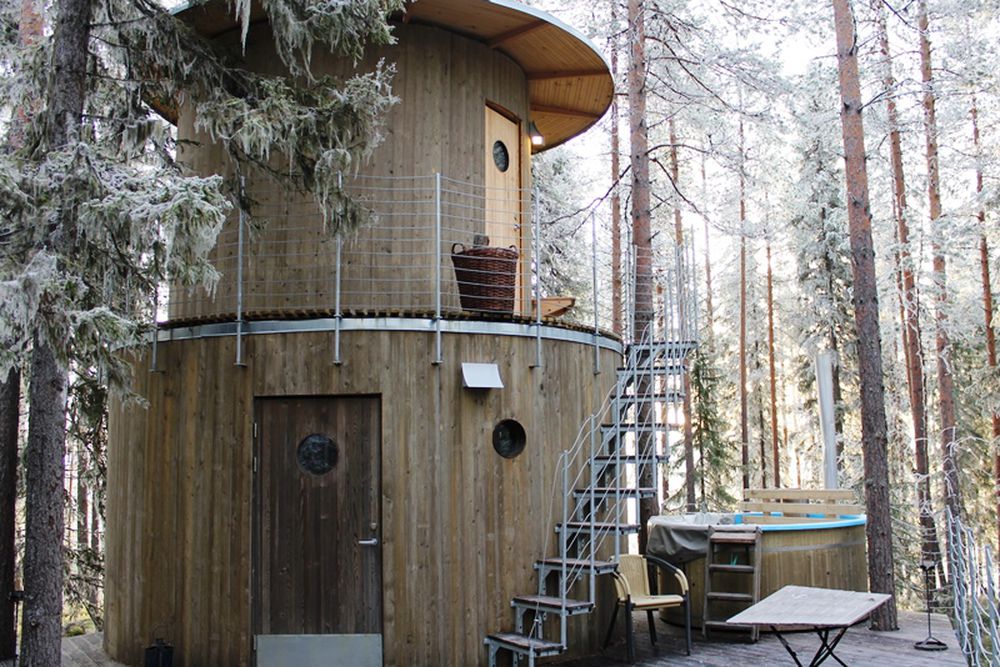 Don't forget to visit the treehouse sauna!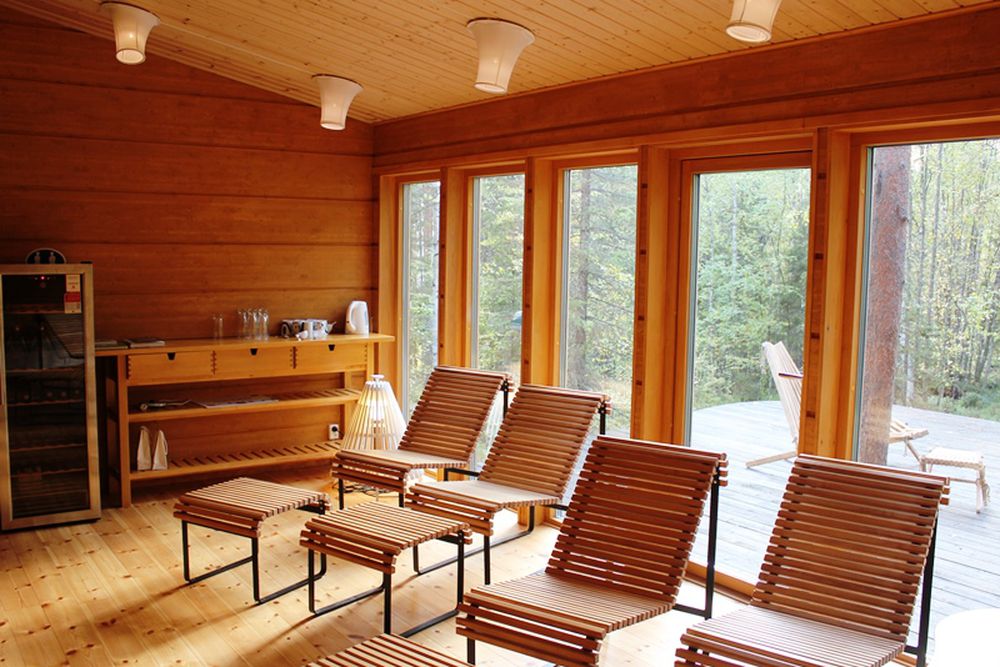 Surrounded by trees, this sauna offers beautiful views.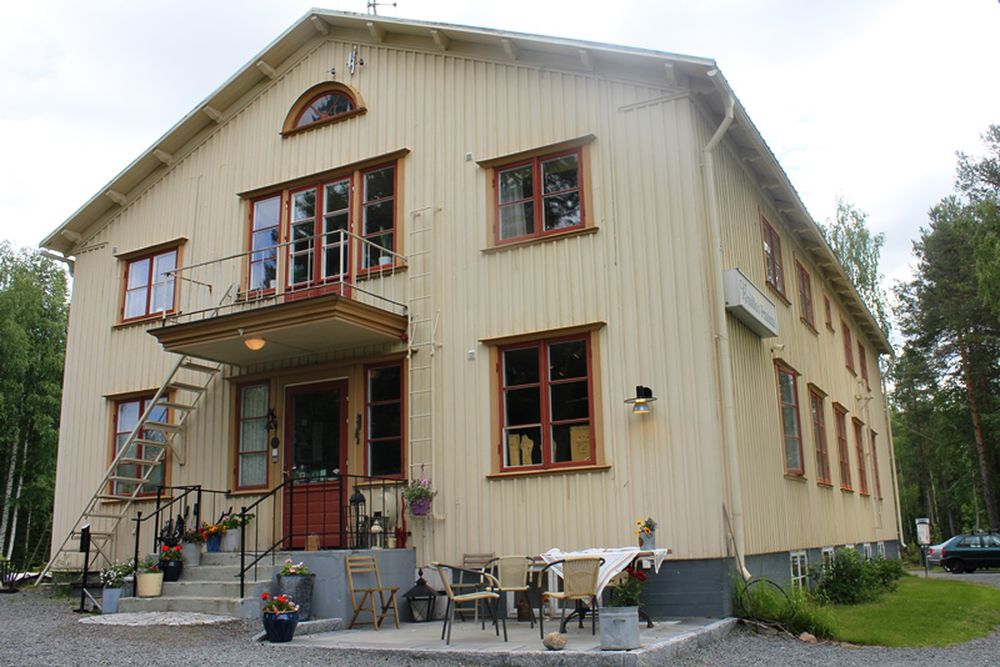 Brittas Pensionat is your first stop in the morning. Not only is it the reception desk...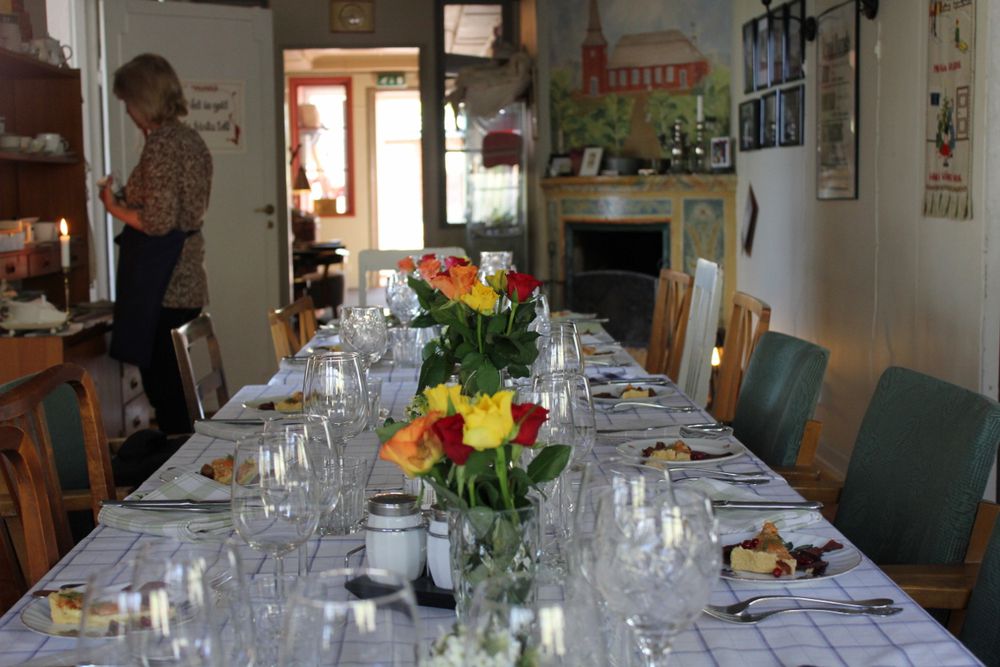 ... but it's also where you will enjoy your breakfast.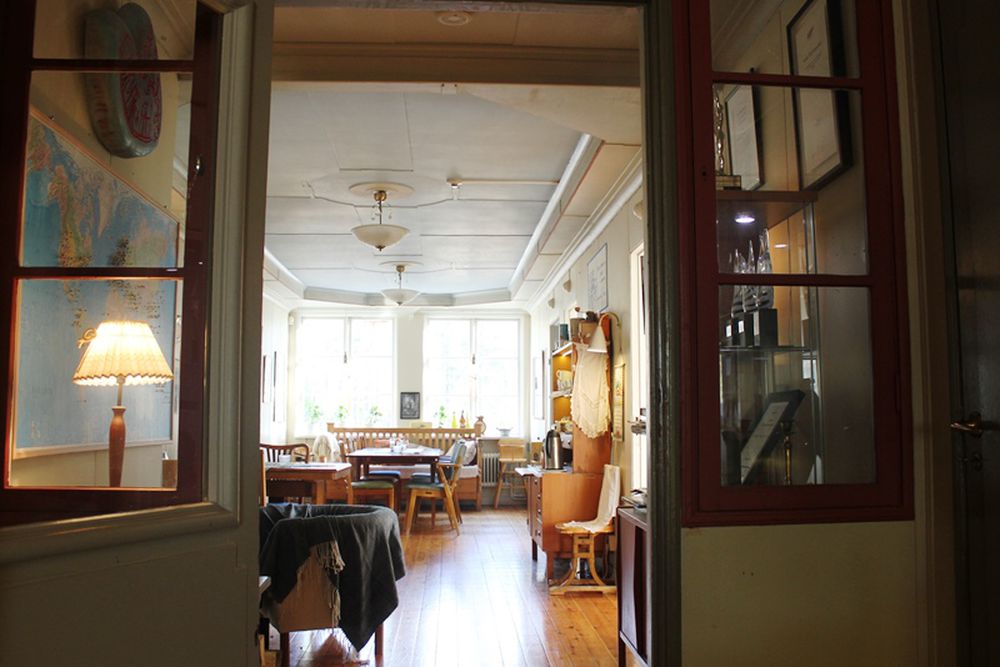 The authentic Swedish house presents itself perfectly with the interior design.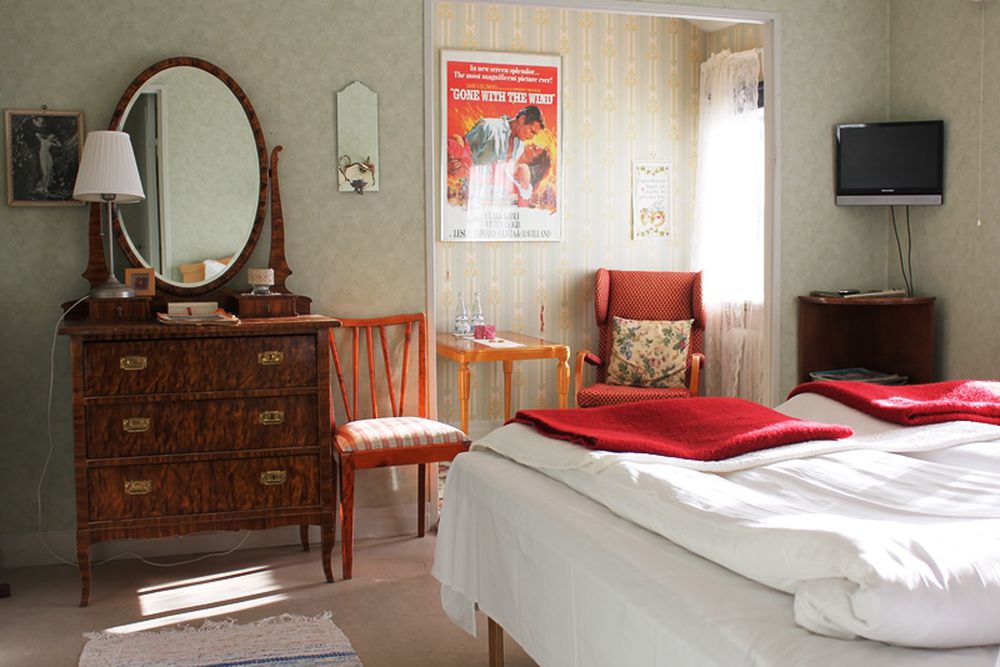 Extend your stay! Britta's Pensionat also offers standard rooms.